Passionate About Pages
I LOVE the Illuminate stamp set - funny how the Stamp of the Month sets always seem to tie in with the next lot of photos I am scrapbooking.
We'll be sharing lots of ideas for the Illuminate Stamp of the Month and Surf's Up Workshop on the Go at next month's photo picnic.  Sat 7th December  10am - 4.30pm.  Email me for details 
shaunnarichards@bigpond,com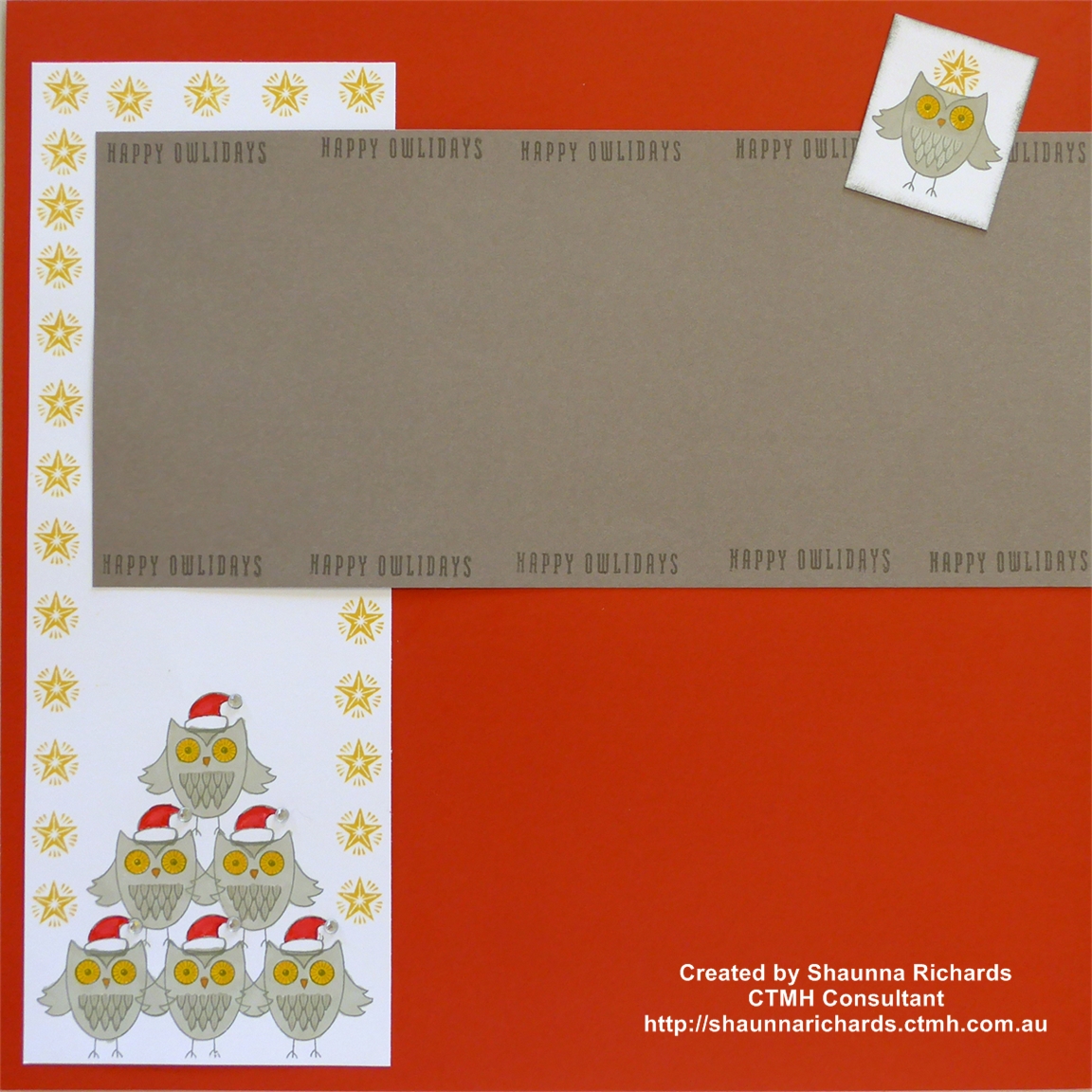 Create this delightful page, inspired by Doreen Watkins,  for your Christmas photos using stamps from Close To My Heart's "Season's Tweetings" Gift Bag Kit and alcohol markers.
Click on the photo to see what comes in the kit. Like to receive an email with instructions for this page? Simply follow this link to subscribe to my newsletter http://eepurl.com/ITeAr