Letter Tiles - my newest favourite product!

You know I love to stamp titles on my pages. The thing I love most about a stamped title is never running out of letters like you do with stickers.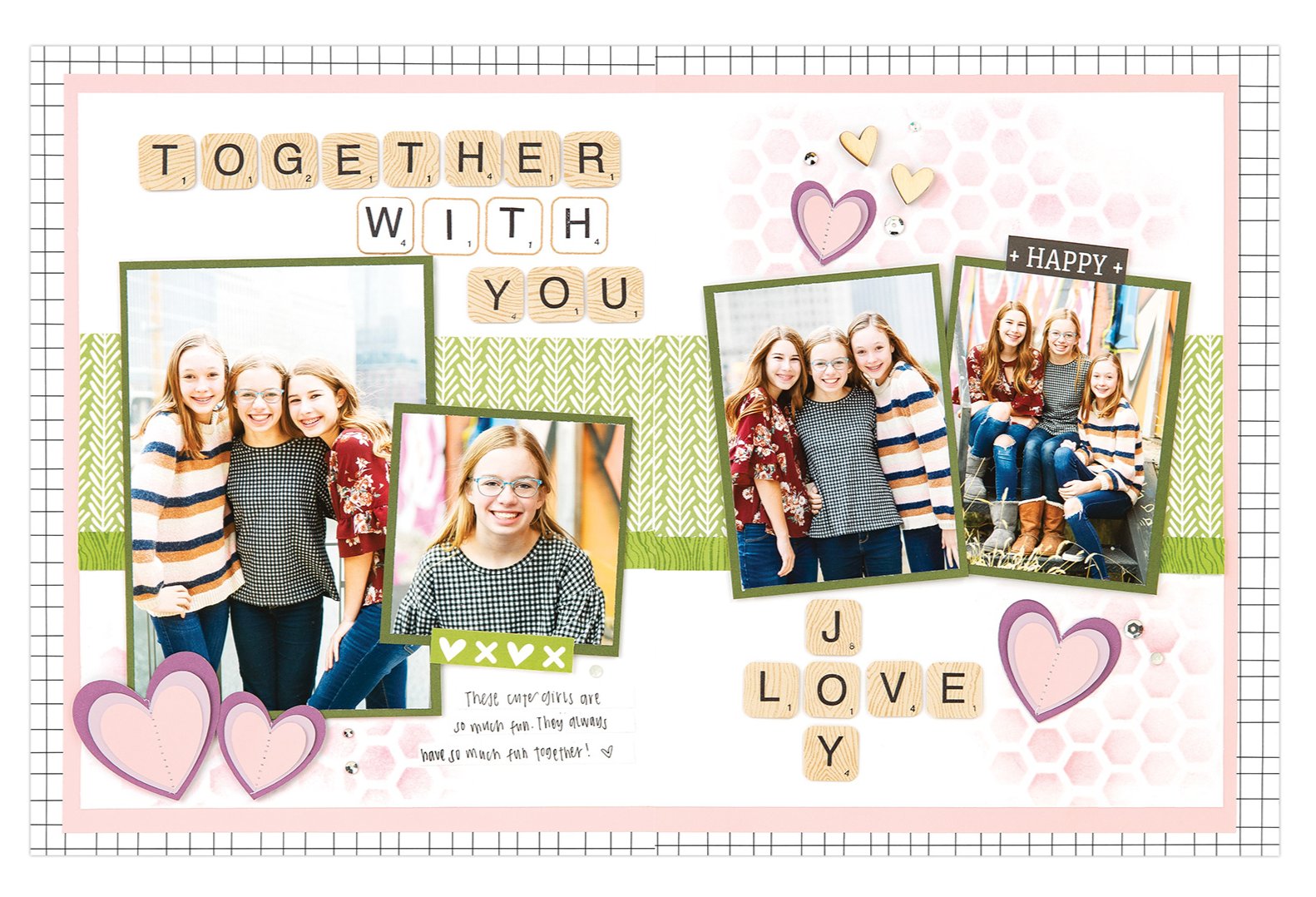 This beautiful two-page 8 1/2" x 11" layout was created by the artists at Close To My Heart.  It's a great colour combo and features fun embellishments made with hearts and stencils.
The letter tiles alphabet set from gives you several options for creating an interesting title on your layout.  The cut …