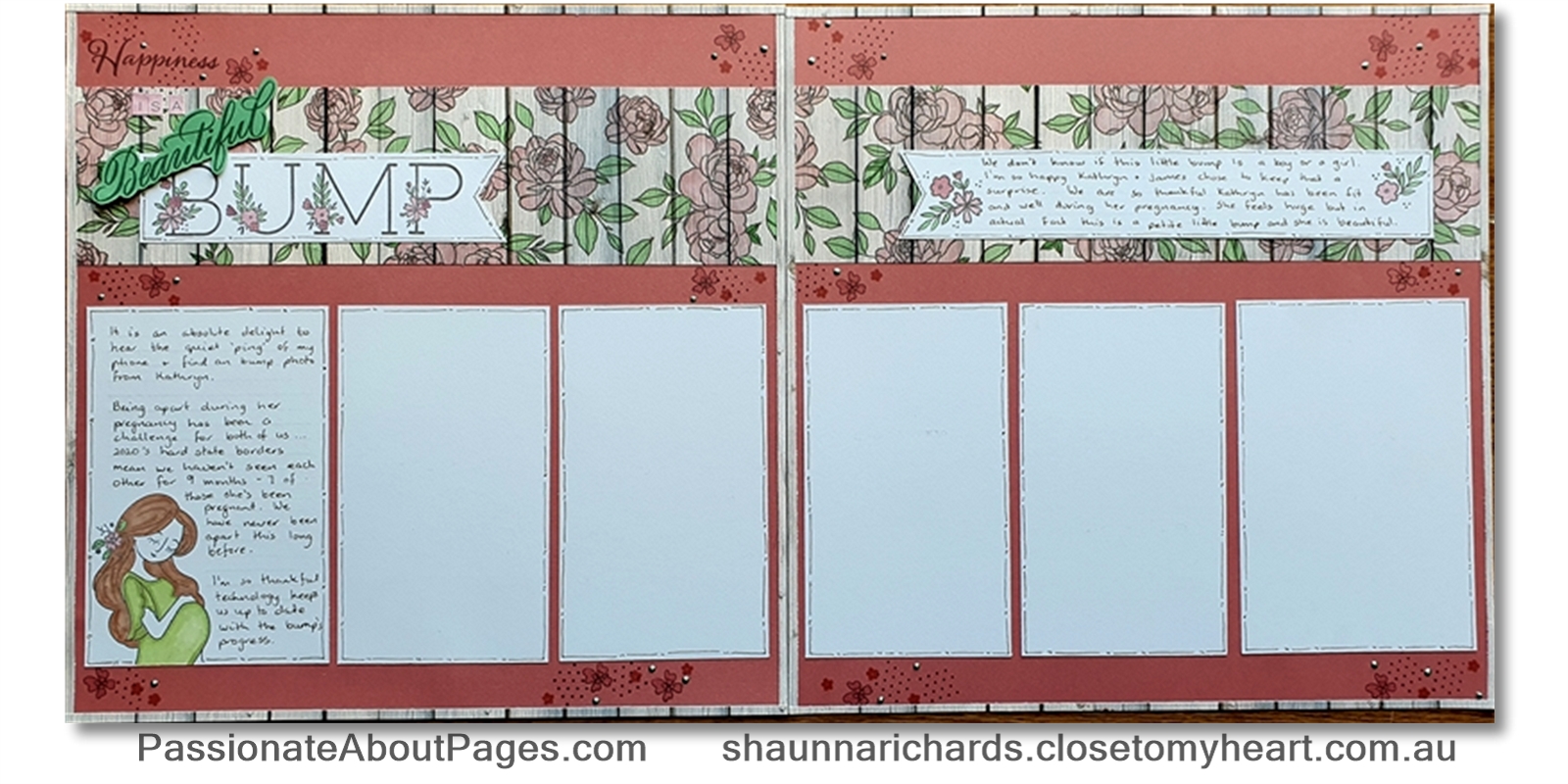 Happiness Never Grows old when we are eagerly awaiting the arrival of a new life.  This layout celebrates the growing 'bump' soon to arrive in our family.

Take photos each month of your pregnancy

During each of my pregnancies, I had a monthly photo taken.  These photos began each of the baby albums and my kids loved seeing the…
Let's take a walk down memory lane
What was the first scrapbook album you worked on?
How did you feel putting it together?
When you look back at that album what emotions does it stir for you?
Have you shared that album with others?
What was their reaction?
It's interesting that when I've asked these questions of other scrapbookers no-one has ever answered with,
"Page 3 had the cutest piece of paper on it!" or
"The way I shaped and layered the border embellishments on page 16 was just aw…