Let's record our favourite family stories
Do you have photos that immediately transport you back in time or connect you to a treasured family story?
Perhaps they are...
Still in the packets from when you had them printed
In boxes inherited from your parents or grandparents
On your fridge or in frames around your home
In old albums
On your computer
Have you ever thought about putting some of those photos into a photo safe album and recording the stories behind them?
Photo albums help us remember and connect with people and experiences. The memories are the most important part of the album.  I know the value placed on my albums by others is in the stories told alongside the images captured in the photos. 
If all you have is photos, the stories are highly likely to be lost at some point in the future.  I'm sure you've already experienced this as you look at photos of past generations and wish they were here to tell you about the experience.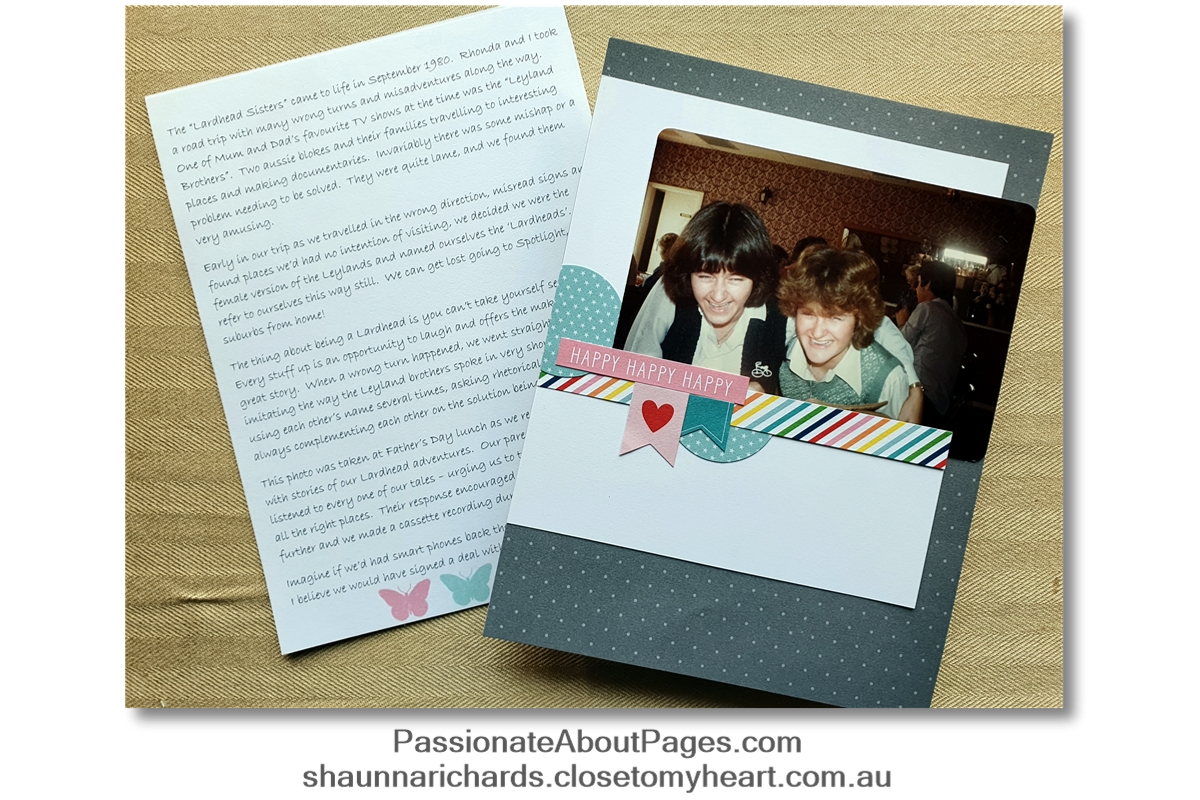 Would you like to do something with some of your photos?
Let's think about an album project you would like to complete.  Imagine a perfect world, one where you have time to devote to a special album, you have awesome storytelling skills and can write a meaningful and heartfelt story for every page, your design elements are on point and everyone just LOVES looking at your album over and over.  What would that album be?
What is holding you back from starting that album?
Need to organise resources
Need to find the time
Need help to write the stories
How long do you think it will be until everything is organised and planned, ready for you to start?  For most of us, we've had projects on this list for years and we are no closer to getting started.
What if I told you, you can begin it right now?
With no perfect plan. 
With missing information.
With the first photo you find that sparks a heartfelt memory
What if you became an 'anti-chronolgist'? 
Working with photos that are not in date order
Using photos from different times in your life without any connection to each other
Starting with photos that are easy to find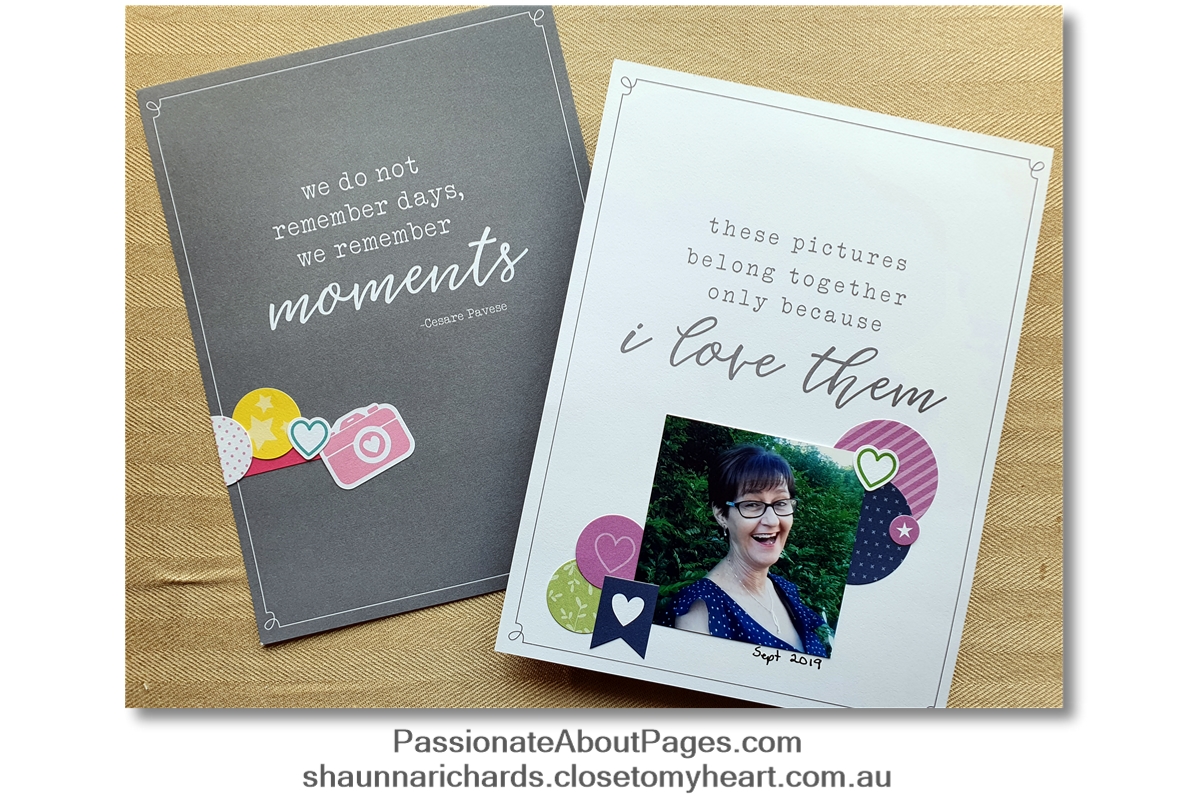 Would you be willing to try?
Chances are, you've already begun without knowing it.  You've been telling or listening to the stories at family gatherings for years.  You can visualise the photos that have special meaning for you and you've mentioned to others that you really 'should' do something about recording the stories for future generations to enjoy.
I invite you to join a class to help you see that you do not need to have a meticulous plan; that you can begin recording your stories in a random order; that you have exactly enough time to tell the stories you love the most and that the way that photos and albums have been organised in the past is only one way of many. 
Stories I Love is the name of the class.  We use a kit that contains all the supplies you need to make a small album with 9 of your favourite photos. It is all about the photos that mean the most to you.  The accompanying workbook helps you explore the memories behind the photos and write a detailed story to capture the elements of that moment.  You follow a very simple pattern to display single photos on one page and a story on facing page of a 6" x 8" album
What do you think?  Is this something you'd like to try?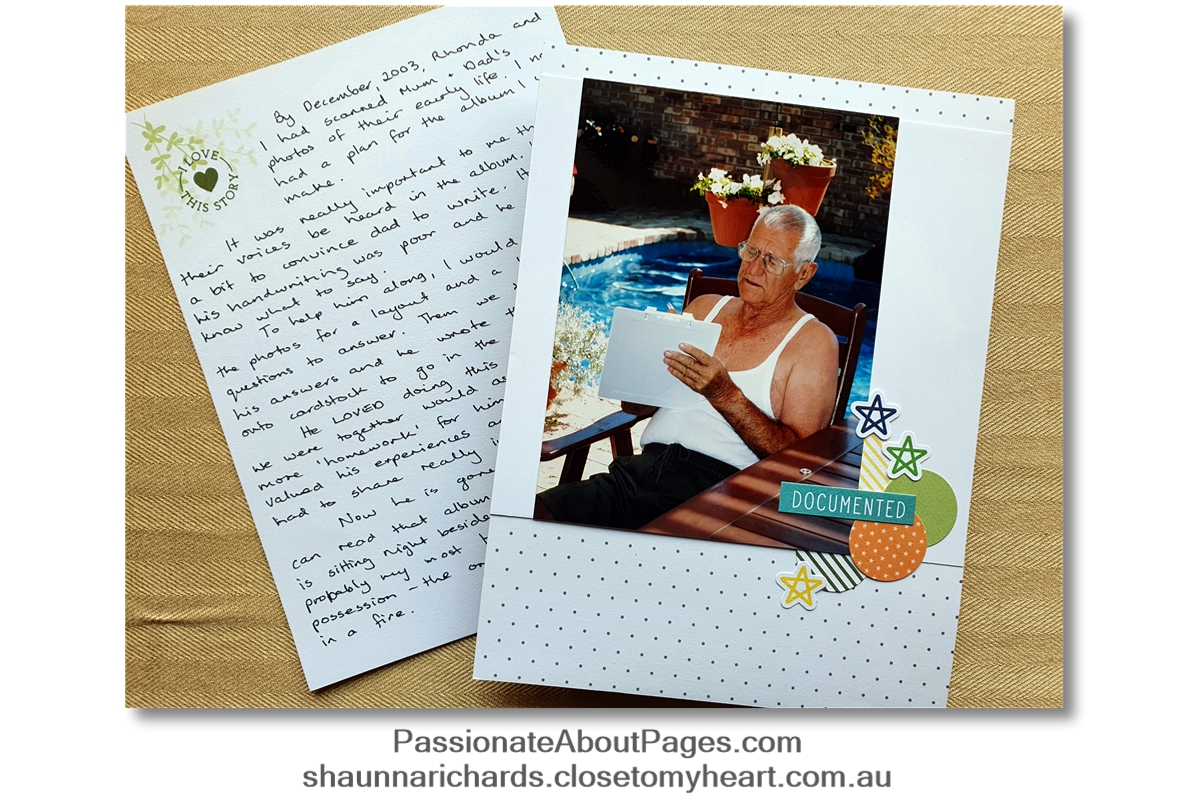 You have four ways to work on this project:
Visit my website and order your Stories I Love kit for home delivery anywhere within Australia.  Simply follow the workbook included in the kit to learn the Stories I Love storytelling model.  If you need help, contact me.
Attend a face to face class in Duncraig, Western Australia on July 17, 2021.  I'll walk you through the process and help you overcome any challenges you encounter getting the story from your head to the page. I'd love you to join the fun.  Register here.   Be sure to order your kit by June 30 – either online or directly with me.
Participate in an online event held in a private Facebook group on July 14, 2021. All videos will be recorded for those needing to watch in replay or wanting to re-watch.  You can ask questions in the group and share your progress.  Register here.  Be sure to order your kit by June 30.
Gather a group of 3 friends keen to make a Stories I Love album and book a private class with me – either online or in person.
You will also want a journaling pen and a photo safe tape runner.  You can order these at the same time as your kit.
Once you are registered, I'll send you information to help you make the most of the class.
Help raise funds for Alzheimer's WA as you preserve your stories
$13 from every kit sold and $10 from every event registration received before July 15, 2021 will be donated to Alzheimer's WA to help their ongoing work to support those living with Alzheimer's and the people who care for them.
I know you will love this album once it is complete and the skills you learn in this class will help you with future memory keeping projects.
If you'd like to be kept up to date on all future events I offer, sign up for my newsletter here. 
Happy Scrapping,
Shaunna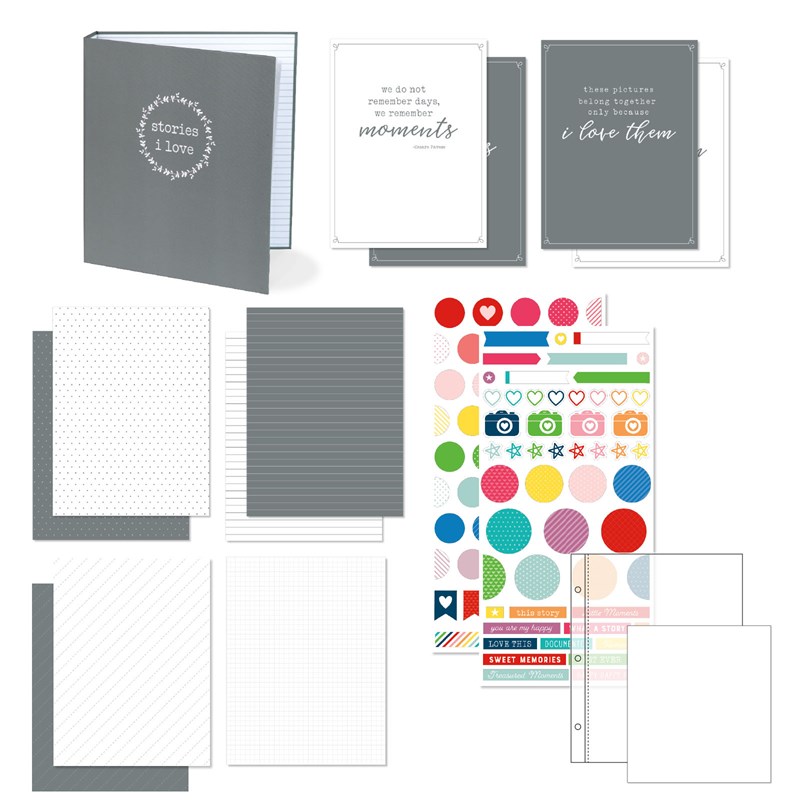 Z4256 Stories I Love Workshop Kit $53
Includes
Stories I Love workbook
6" x 8" album
10 – 6" x 8" Memory Protectors
6" x 8" title page
6" x 8" closing page
6" x 8" base page
9 - 6" x 8" base pages
9 - 6" x 8" story pages
9 – 5 ½" x 6" White Daisy cardstock sheets
2 - 6" x 12" sticker sheets
Z3516 Black 0.3 waterproof, non-bleeding, fade-proof pigment ink pen   $7
Z3372 Permanent adhesive dot runner          $13
About Shaunna
Shaunna Richards is the founder of Passionate About Pages, a business built on finding connections to help people keen to preserve their memories though photos, memorabilia and storytelling in traditional scrapbook albums.
Shaunna's 20+ years in the scrapbooking industry coupled with her teaching background make her the perfect person to show you how it's done.