Sangria - The back story to a photo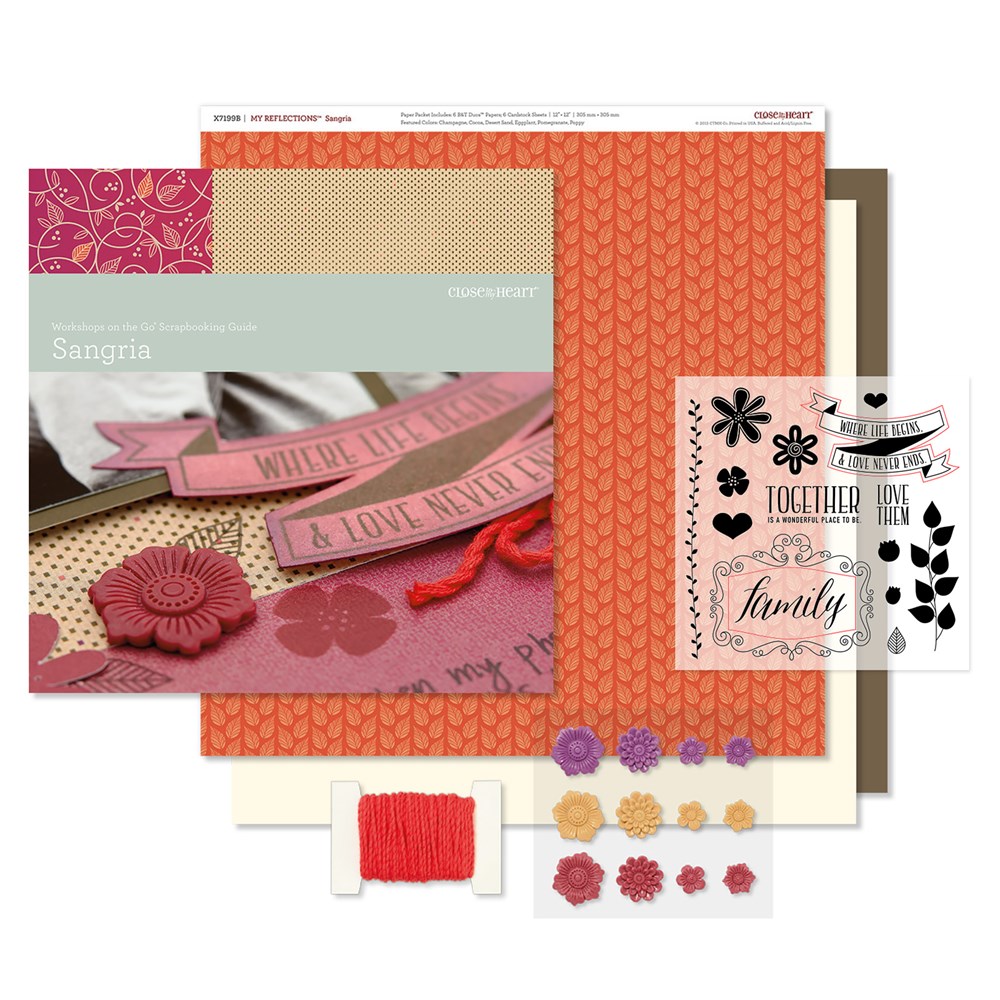 As always with old photos, there is a back story not immediately obvious on first viewing of the photo.  When I found the photo on the left hand page I just thought it was a happy family snap of mum's relatives and then I realised the significance of it.  This was the last photo taken before mum embarked on a full day's journey to join dad in New Guinea.  She must have been filled with mixed emotions leaving Melbourne for the first time to go to some wild place! She really was the adventurous one in her family and often lived the addage, "Face your fear and do it anyway".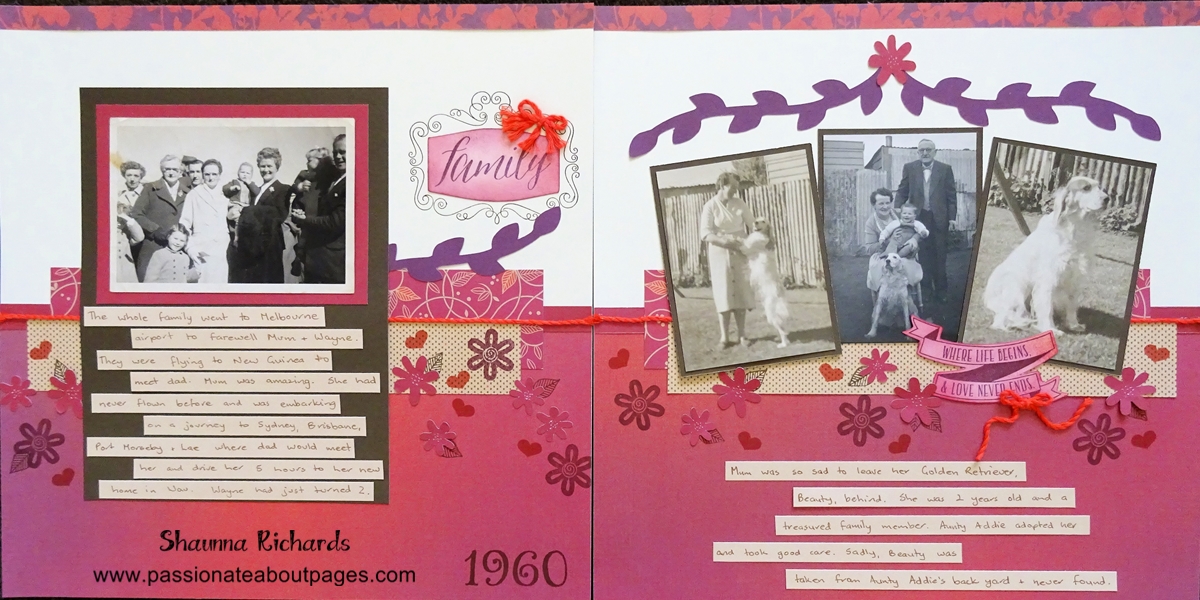 This layout was made using the Sangria Workshop on the Go (G1097).  The stamp set that comes in this kit is pretty gorgeous.  Almost every stamp on the sheet gets used in this layout!  Full cutting guides and instructions are included in the kit. Here's the card I made with the scraps.
The Sangria Workshop on the Go is just $44 and is valued at $63.50.  You receive full colour instructions for 2 layouts and there is enough paper in the pack to make 4-8 pages PLUS 4-8 cards from the scraps AND you get to keep the stamp set forever.  It is great value for money.
Sangria is our featured collection throughout October.  That means we will be created with it in my workshops. You can also see lots of layouts, cards and paper crafting on social media.  I'll feature several projects here throughout the month and you can view lots of great ideas on the official Close To My Heart
Blog
,
Facebook
page and Instagram, @ctmhofficial . Search Pinterest and Instagram using 'ctmhsangria'
Happy Scappin'
Shaunna