Slimline Celebration Blog Hop
Let me share just a small portion of the creative goodness that awaits when you purchase the Slimline Celebrate Collection.

If you arrived from Maz's Blog, Amazing Creations, you are in the right place.  If this is your first time on a blog hop, simply read on and enjoy my creations.  Click on the link at the end of this post and it will take you to the next blog and so on and so on. Easy and fun! Best part is you can see several different projects to create with Close To My Heart's Slimline Celebration collection.   When you land back here, you are done and it's time to hit the scrapbook room for some crafting fun.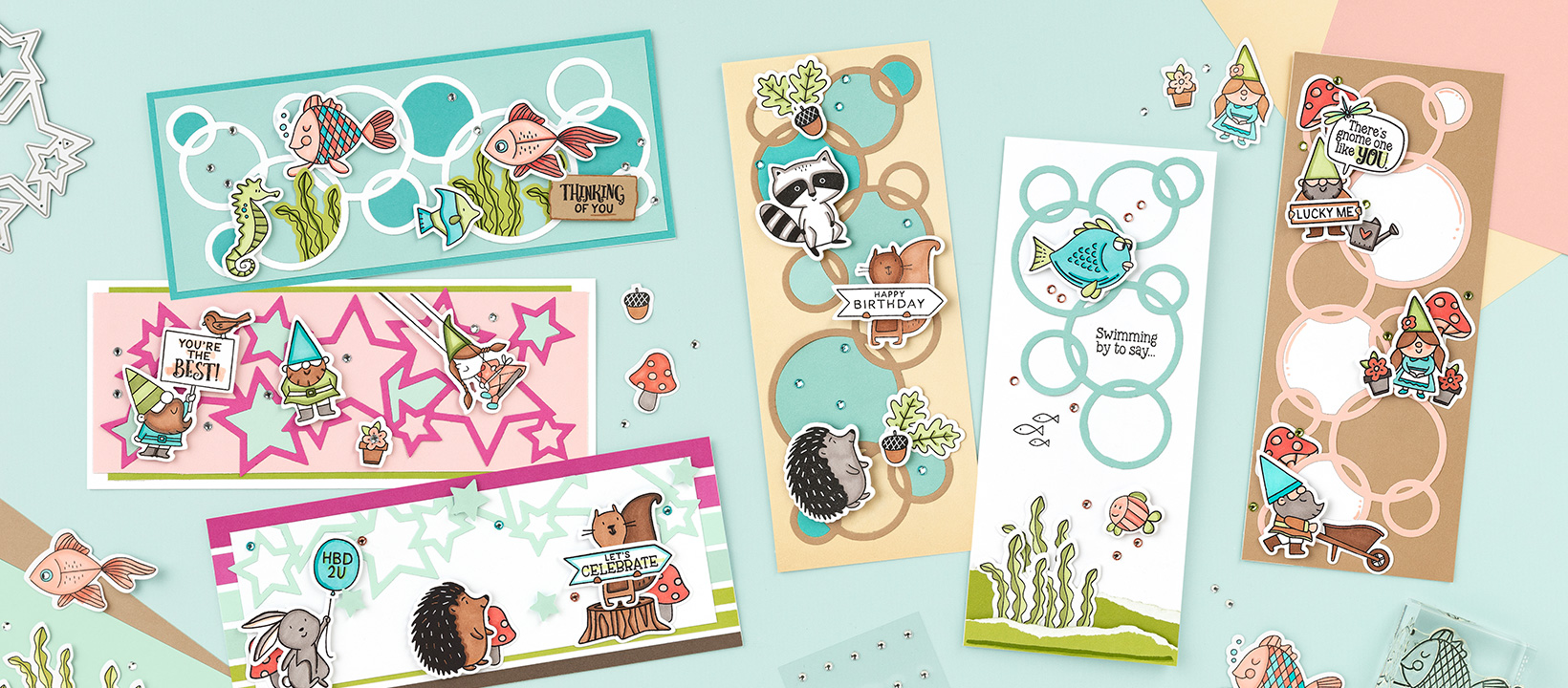 Christmas is a big deal in our family.  We try to do ALL the things in the lead up to Christmas day – sending cards, decorating the house, lights walks, catching up with friends, bake day- to name a few.  This means I always need lots of Christmas layouts.  The stars thin cut reminded me of being under the stars singing Christmas carols.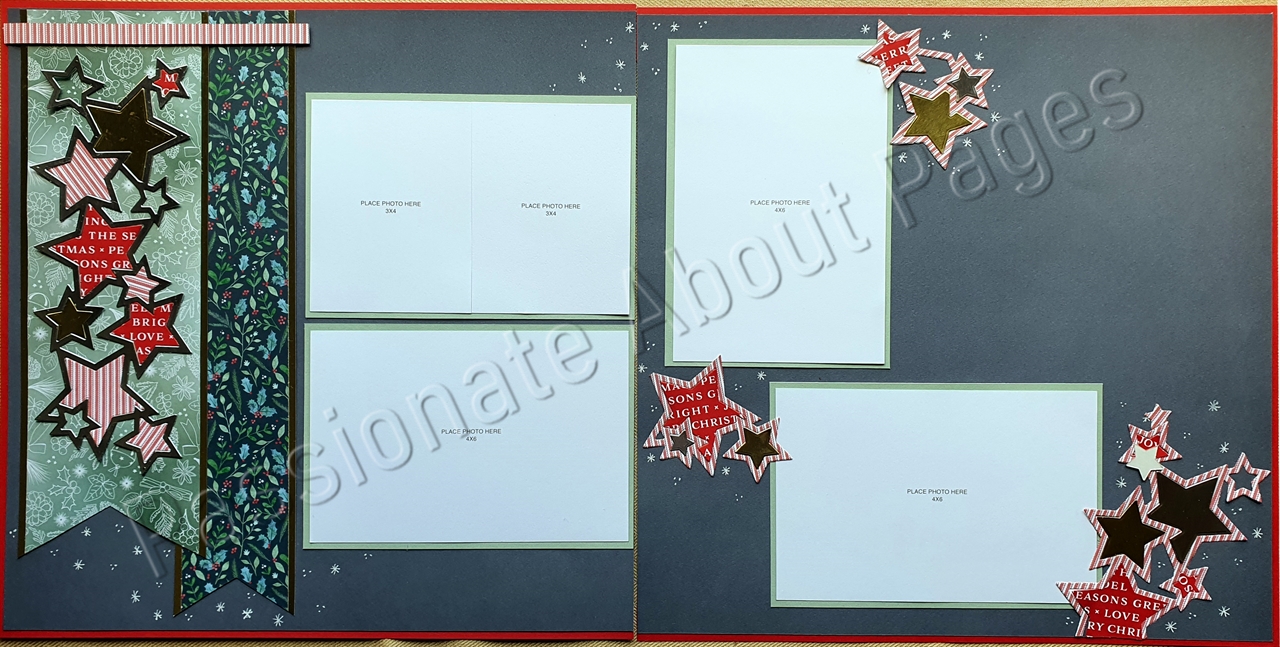 Singing carols on a starry night
This layout will be used for photos I took of our extended family enjoying the Melbourne Carols by Candlelight in 2019.  It's an exceptional experience and a great way to spend Christmas Eve.
Begin by mounting charcoal cardstock on Candy Apple cardstock to create your base  pages.  The Candy Apple border is 1/8" on top, bottom and outer edges but NOT in centre of layout.
Create the banners from 3 ¼" and 2" strips of Holly and Ivy paper.  Layer a ½" strip of Gold Foil paper behind the long edges so 1/8" shows on the front.  Dovetail bottom ends of these strips and position on left hand side of layout.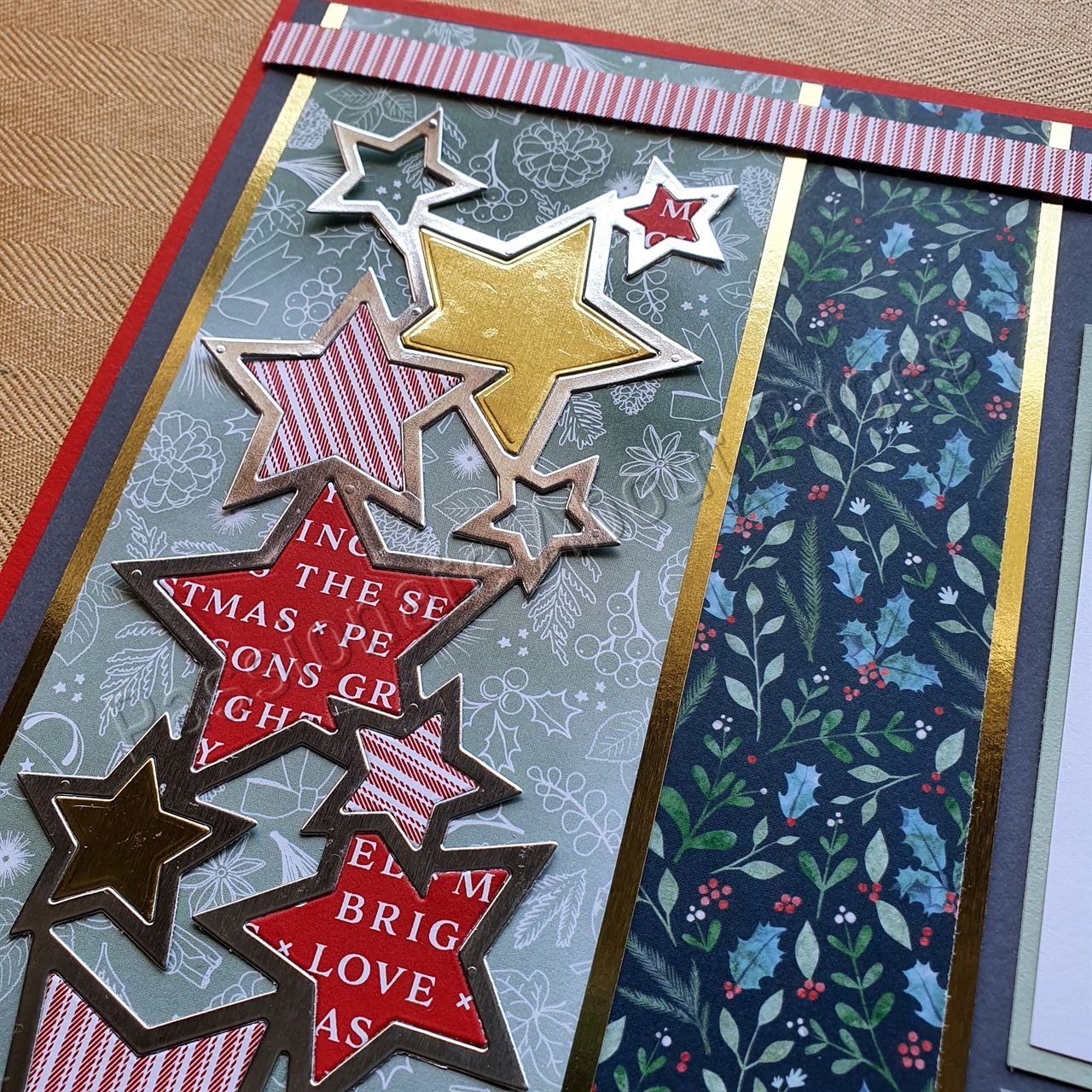 Mix and Match Star Panels
You will want to cut 4 of the star panels.  The Close To My Heart Die-cutting & Embossing Machine makes it a breeze as you can simply turn a dial to adjust the pressure for different papers.
I used Gold Foil paper, Silver Foil paper and the stripe and words papers from the Holly and Ivy collection.  This allows you to mix and match the outlines and solid stars across your layout.
Keep the silver foil star cluster outline whole to run down the main banner.  Cut the striped star cluster outline into 3 segments to highlight photo placement.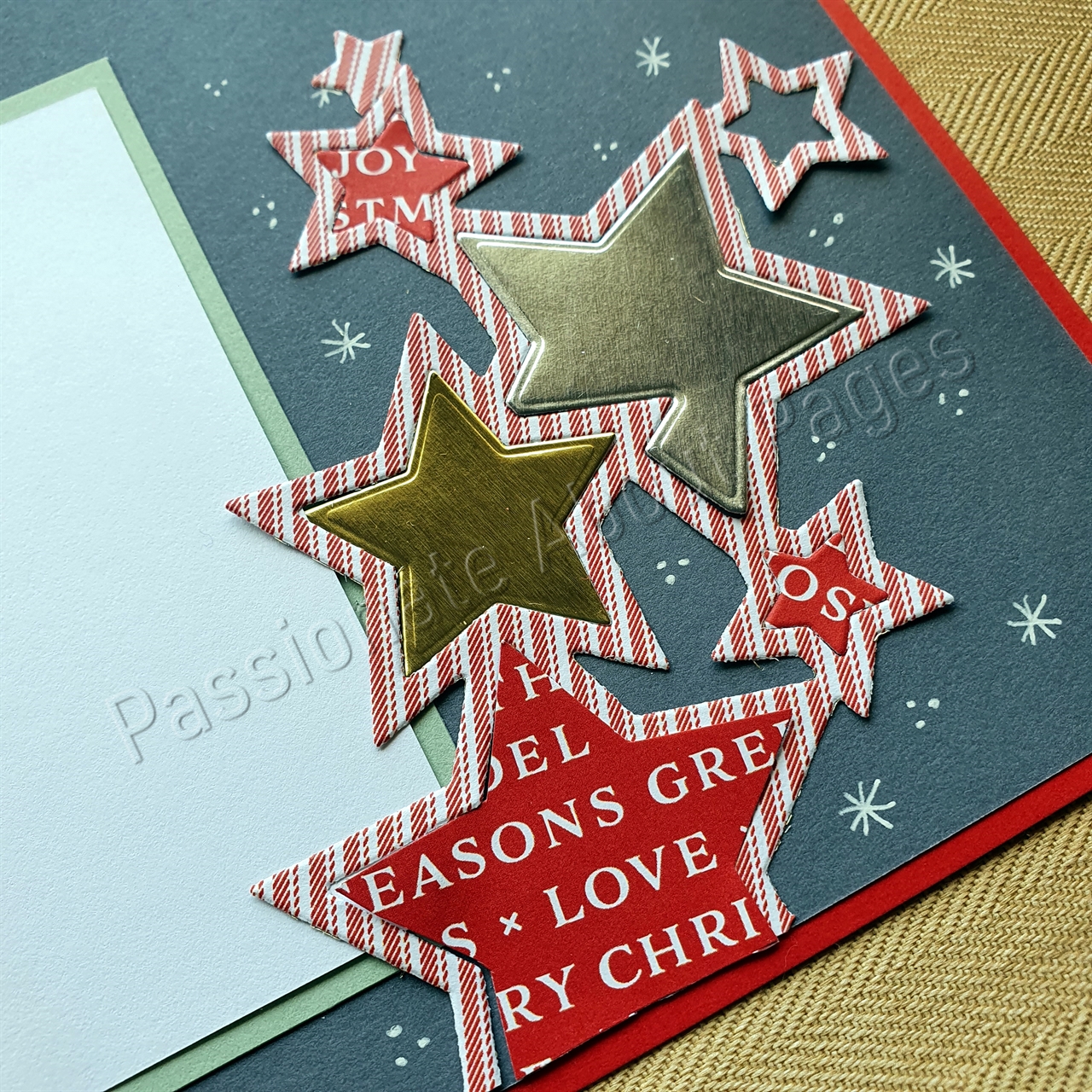 Finish off with White Gel Pen accents
Use your White Gels Pens to draw clusters of 3 dots and small asterisks around the star clusters and banners.  This further adds to the atmosphere of being in the open air for the carols.
The gel pens Close To My Heart now carry are beautiful to write with.  They come in 3 nib sizes and flow very smoothly.
Order your supplies
All items in this collection can be purchased separately but you will save 20% when you purchase the whole set in either the Slimline Celebration Product Bundle or the Slimline Celebration Workshop kit!
The workshop kit also includes cardstock, sparkles, and cards and envelopes to give you supplies for creating a set of 12 slimline cards featuring these fun stamps and die-cuts. Complete the workshop together with us during a FREE virtual event that will be held on the Close To My Heart Facebook page on Saturday, 25 September.
Check your consultant's website.  If you're an Aussie without a consultant, come shop with me by clicking here.
Next up is Doreen's blog, Scrapping and More. I'm sure you will enjoy her creativity.
Happy Scrapping,
Shaunna
Products used in this project
CC9219 Star Cluster Thin Cuts
Z5038 Die-cutting & Embossing Machine
X7273B Holly & Ivy Paper packet
Z3366 Silver Foil Paper
Z3365 Gold Foil Paper
X6045 Sage Cardstock
X5953 Charcoal Cardstock
X6038 Candy Apple Cardstock
Z1513 White Gel Pens
Z3372 Adhesive Runner
Z3396 Aluminium Cut Rail Trimmer
Z1836 Non-stick Micro-tip Scissors
Unless otherwise stated within the post, this is my original work. Please feel free to use as inspiration for your own personal use, but do not use for publication, contest/message board entries, or to sell. If my work inspires a work of your own, please give credit by posting a link to my blog. Thank you! 
About Shaunna
Shaunna Richards is the founder of Passionate About Pages, a business built on finding connections to help women keen to preserve their memories though photos, memorabilia and storytelling in traditional scrapbook albums.
Shaunna's 20+ years in the scrapbooking industry coupled with her teaching background make her the perfect person to show you how it's done.