S2109 Grateful For This Life Blog Hop
Eighteen months in to this pandemic and I feel I have so much to be grateful for!  From big things like my loving family to small things like wildflowers blooming, let's celebrate what we are thankful and grateful for this month.
I'm delighted you've joined the Grateful for this Life Stamp of the Month Australasian Blog Hop.  This is a circular hop.  If you arrived from Doreens's blog, Scrapping and More, you are in the right place. Simply read through this post and click on the link to the next blog at the end of it.  Keep reading and 'hopping' until you find yourself back where you started from.  Each blog will showcase a project featuring the Grateful for this Life (S2109) stamp set which is September's Stamp of the Month from Close To My Heart.
I'm sure you will also see lots of lovely NEW products from the Sept/Oct Seasonal and 21/22 Annual catalogues featured in these projects.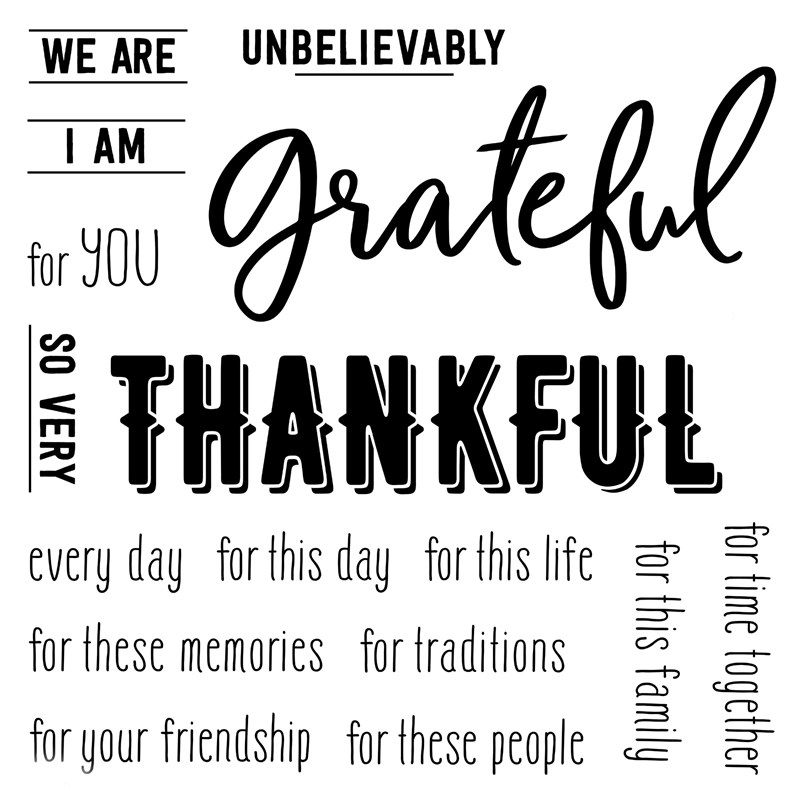 Build a title
Take a moment to read all the words and phrases on this stamp set.  You can mix and match to make titles for your scrapbook layouts and sentiments for your cards.  A simple formula to follow is
Choose one or two of the underlined, bold font phrases.

We Are
I Am
Unbelievably
So Very

Add Grateful or Thankful
Complete the sentence with one or more of the phrases beginning with 'for'.

For this day
For you
For time together
For this family
For this life
For these people
For these memories
For traditions
For your friendship
Every day
Having different fonts and sizes makes it easy for you to create an eye catching title for your layout.
Create a layout to frame
This layout is going in a frame on the wall in my lounge room.  Our adult children, their partners and our granddaughter live on the other side of Australia and our travel has been severely restricted due to border closures.  This will be a reminder for me to be grateful that we were able to travel just as our sweet Lily arrived into this world.  I know so many others have not been able to meet new grand babies yet.  My heart breaks for them and reminds me how lucky I am.
Introducing the CTMH Colour of the Year, Wild Berry
This rich and vibrant hue is called Wild Berry.  Teamed with black and white and used in moderation it makes a great statement page.  Combine Wild Berry ink, cardstock, glitter paper, shimmer trim and dots to add textures to the design.
The Embroidered Circles stamps (B1770) perfectly match the sizes of Close To My Heart's Circle thin cuts, making it quick and easy to build a layered cluster to accent your photo. The co-ordinating stamp set, Embroidered Card Front (C1908) is where you will find the tiny stitched heart and flower. 
Our new Annual catalogue also introduces a new Operation Smile fundraising Stamp.  Smile Big (D2063) offers 10 quotes or phrases related to smiling, making it perfect for scrapbookers and card makers alike.  I couldn't go past "You make my heart smile" for this layout.  I'm always telling people that my family makes my heart happy!
When you purchase this set you are also donating $7US to Operation Smile, an organisation offering free corrective facial surgery to children across the globe.
Double stamp for a colourful shadow effect
Initially I stamped 'Grateful' in Wild Berry ink but I wanted to tone the colour down a little so the photo stood out on the page.  I simply re-inked the stamp in black and stamped a second time, offsetting the placement slightly to give the illusion of a pink shadow.
Don't stop at one!
Once you've made one layout in this design you will want to keep going.  Another new colour to the CTMH range is Capri.  It highlights the blue in my mum's top.  This is another one for a frame on the wall, celebrating the day mum met her first great grandchild.  It will eventually become the first page in an album celebrating mums life as she passed away recently.
My focus word on this page was 'Thankful' and the shadow stamping technique did not work so well.  To create the shading on this stamp simply ink and stamp with Capri and then use a 0.5 Back journal pen to trace over the shading lines.
There are no Capri coloured dots in our range so I used white dots and coloured them with Blue Turquoise Tri-Blend Marker (Z2489).  The colour is permanent once dry.
Order your Stamp of the Month
Grateful for this Life (S2109) is only available during September, 2021.  Full retail price is $34 but VIP's can have this versatile set FREE when accompanied by an $80 order. If you are not a VIP, you will pay $9 with a qualifying order.  But seriously…check out Close To My Heart's VIP program first!  Place your order with your Close To My Heart Consultant.
Thanks for visiting! I'd love you to leave a comment or share the post with a crafty friend before you click on the underlined link and move on to Lauren's Blog, CTMH Craftings. I'm sure you will like what she has to show us.
A list of the products used on this project follows.  All items are available to purchase from your Close To My Heart Consultant. If you don't have a consultant, this link will take you to my website.
Happy Scrappin'
Shaunna
CTMH products used in the Project
S2109 Grateful for this Life Stamp Set
D2063 Smile Big Stamp Set
B1770 Embroidered Circles Stamp Set
C1908 Embroidered Card Front Stamp Set
X6056 Wild Berry Cardstock
X6057 Capri Cardstock
1385   White Daisy Cardstock
X6047 Black Cardstock (White core)
Z3687 Circle Thin Cuts
Z6056 Wild Berry Ink Pad
Z6528 Capri Ink Pad
Z2805 Black Ink Pad
Z2538 Wild Berry Glitter Paper
Z2539 Capri Glitter Paper
Z5012 Wild Berry Shimmer Trim
Z5008 Wild Berry Dots
Z3314 Black & White Dots
Z2489 Blue Turquoise Tri-Blend Marker
Z3517 Black Journalling Pen
Y1002 1" x 3 ½" Acrylic Block
Y1003 2" x 2" Acrylic Block
Y1006 3" x 3" Acrylic Block
Y1010 2" x 6 ½" Acrylic Block
Z3372 Adhesive Runner
Z2060 Thin 3D Foam Tape
Z1836 Non-stick Micro-tip Scissors
Unless otherwise stated within the post, this is my original work. Please feel free to use as inspiration for your own personal use, but do not use for publication, contest/message board entries, or to sell. If my work inspires a work of your own, please give credit by posting a link to my blog. Thank you! 
About Shaunna
Shaunna Richards is the founder of Passionate About Pages, a business built on finding connections to help women keen to preserve their memories though photos, memorabilia and storytelling in traditional scrapbook albums.
Shaunna's 20+ years in the scrapbooking industry coupled with her teaching background make her the perfect person to show you how it's done.