2014 Title Page
As a kid I just loved the start of a new year.  One of the best bits was making title pages in all my school books!  I know, "Nerd alert".  I always make a title page for my photo albums too and was keen to experiment with a stamping technique I've seen about the place.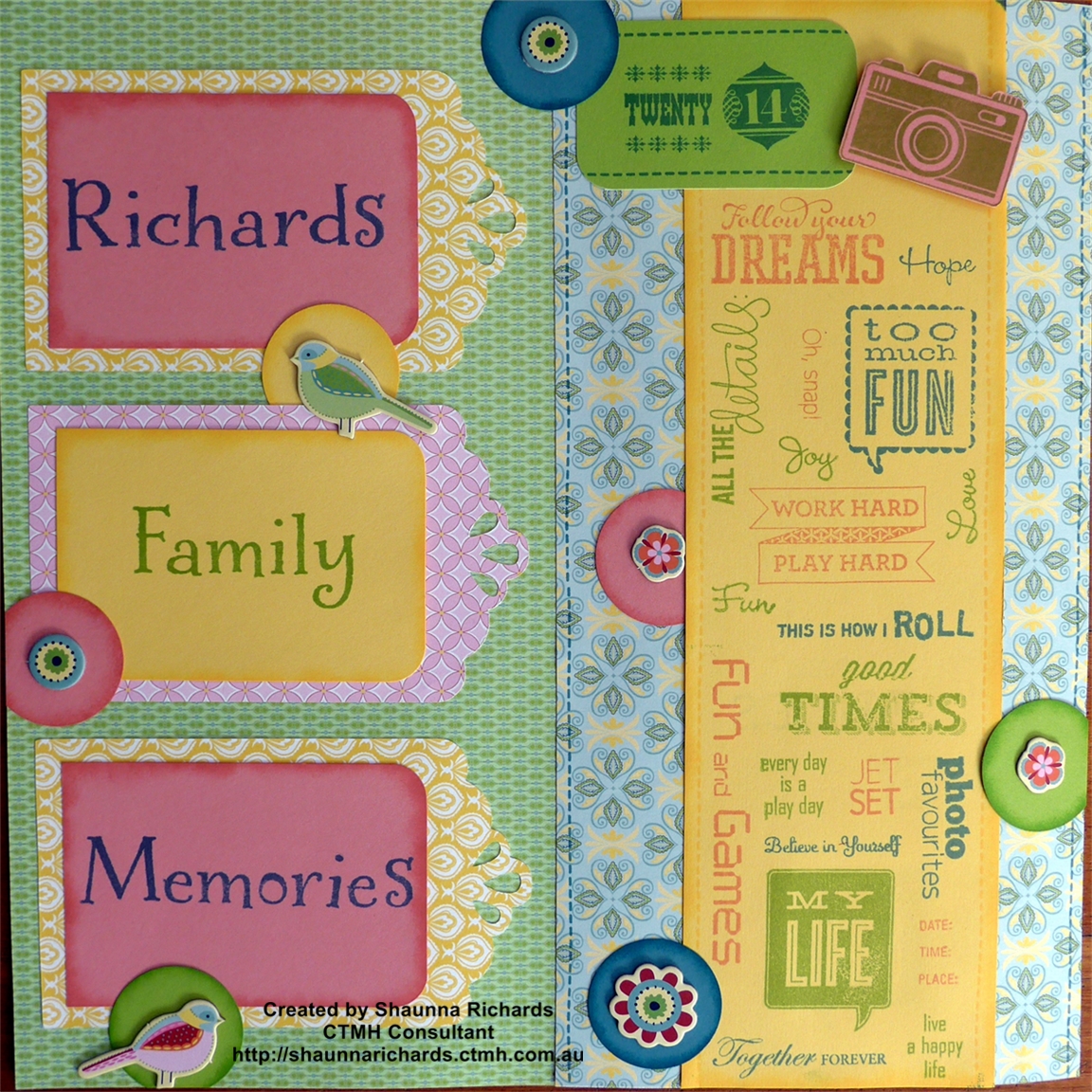 This layout is taken from the Half & Half tags design on page 86 of
Reflections
How To
book.  I love the ideas in this book - the basic designs are very simple and you can dress them up anyway you desire.  My
sponge daubers
got a work out on all the plain cardstock elements of the page.  I just love the soft edge this creates. The final touch was some faux stitching created with ink and the
Stitch Wonder
Stamp Set (C1564)
The tags on the left were cut using the
Artbooking Cricut cartridge
and
Glamour Uppercase
(D1537) &
Glamour Lowercase
(D1522) alphabet stamps.  The papers and compliments are from the
Chantilly
range.  The camera comes from the
On Holiday
stamp set (C1572)
The strip of sentiments on the right was created using phrases from 10 different stamp sets I own.  Start with a
4" x 5" block
and arrange the sentiments to fill it.  Stamp the complete design onto scrap paper,
Remove two thirds of the sentiments and stamp what's left onto the cardstock.
Add some sentiments back onto the block and remove the ones you've already stamped.  Use your first stamped image as a reference for placement and spacing.  Change inks and stamp again.  Repeat for a third colour.  Then create a new 4" x 5" arrangement and repeat the process to create a unique design that reflects the content of the album.