It's time to think about Christmas Cards
Yes!  It's only 11 weeks until Christmas so let's make sure that resolution to actually SEND some cards this year is met.  I don't send 50-60 cards like I used to but there are a dozen or so really special friends who deserve a card each year.  The
Snowhaven Cardmaking Kit
was perfect for me this year.  The kit makes 15 beautifully hand crafted cards in an afternoon or evening.  You make 5 cards each of 3 designs.  Mine have been done since mid-August.  Guess how good that feels!
Workshops on the Go

®

Snowhaven Cardmaking Kit Contents:
1 – My Acrylix™ Snowhaven Workshop Stamp Set (D-size) 2 – Snowhaven B&T Duos™ Papers 4 – Cardstock Sheets (1 Cranberry, 1 Glacier, 1 Whisper, 1 White Daisy) 15 – White Daisy Cards & Envelopes 1 – Red Enamel Hearts (Z2009) 1 – Silver Shimmer Trim (Z1799) 1 – Instructional Brochure
Featured Colors: Cranberry, Glacier, Whisper, White Daisy, Slate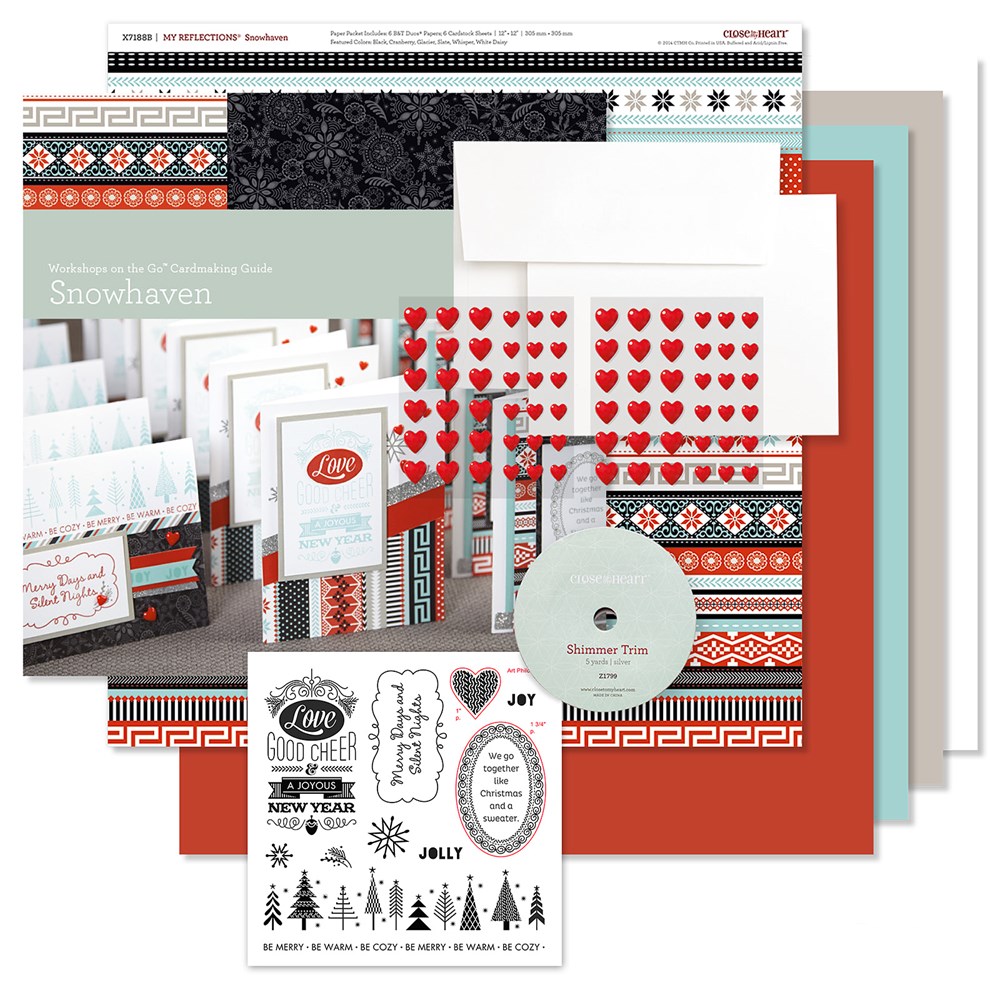 Stamp images outlined in red coordinate with the Cricut

®

Artbooking collection (Z1906).
At just $37, this is a bargain.  Where could you buy such beautifully hand made cards for a little over $2 each?  Why  not order your kit today and register for my card class in Duncraig, WA on Oct 29 for just $10 to make them up.  You can attend a morning or evening session.  I'll show you a few tricks to make it easier.  Email shaunnarichards@bigpond.com for full details.
Happy Scrappin'
Shaunna