Stars & Sparklers Blog Hop
You could be forgiven for thinking the Stars and Sparklers collection is a patriotic one.  Yes, it features red, white and blue but you can make lots of fun layouts across a number of photo themes with the paper.    This hop features the artwork of some talented women from across Australia and New Zealand.

If you arrived from Doreen's Blog, Scrapping and More, you are in the right place.  If this is your first time on a blog hop, simply read on and enjoy my creations.  Click on the link at the end of this post and it will take you to the next blog and so on and so on. Easy and fun! Best part- you can see several different projects you can create with Close To My Heart's Stars & Sparklers collection.   When you land back here, you are done and it's time to hit the scrapbook room for some crafting fun.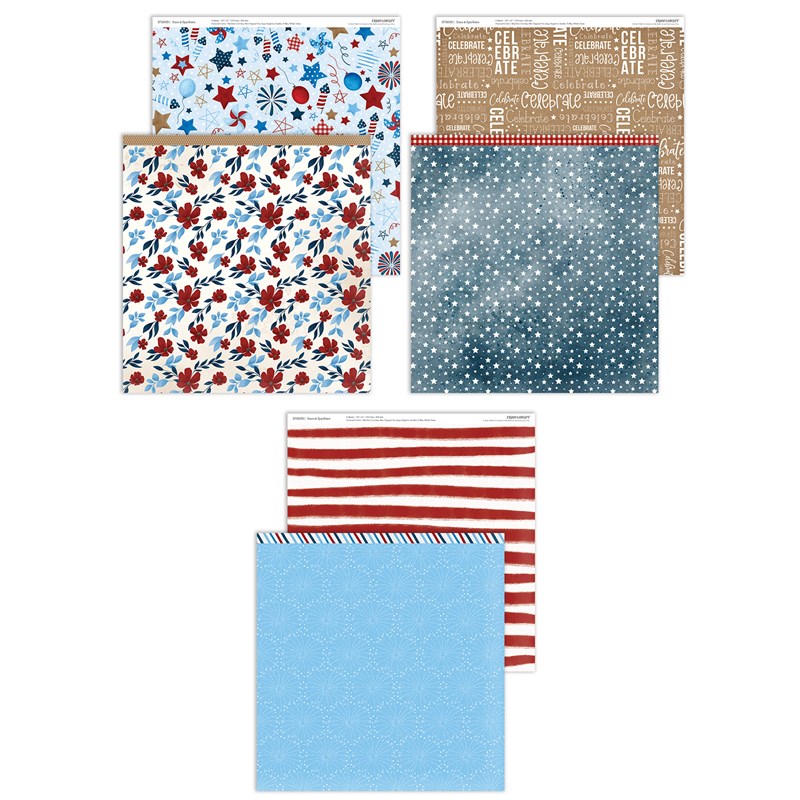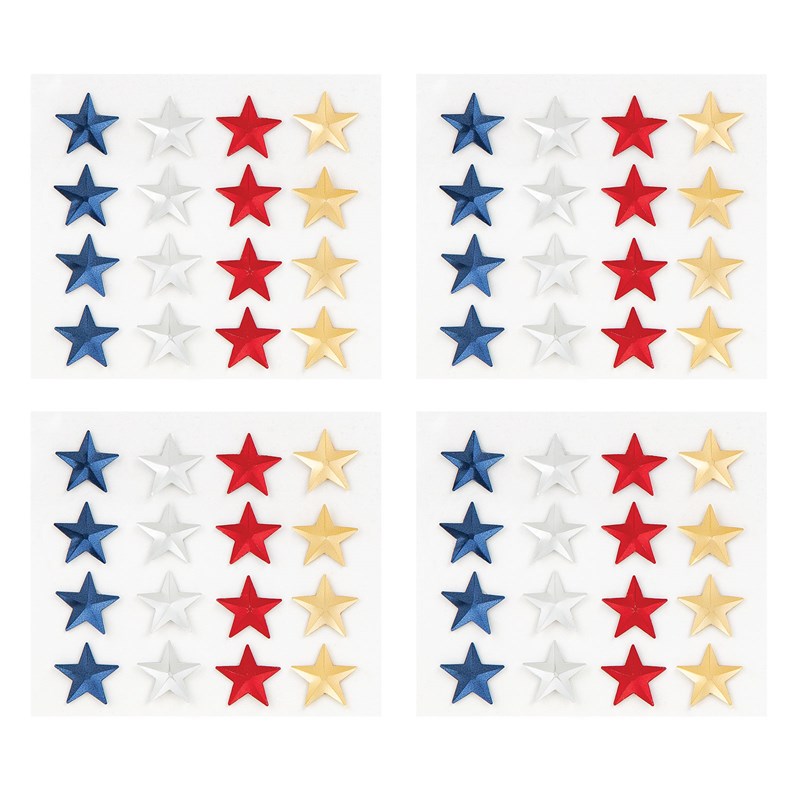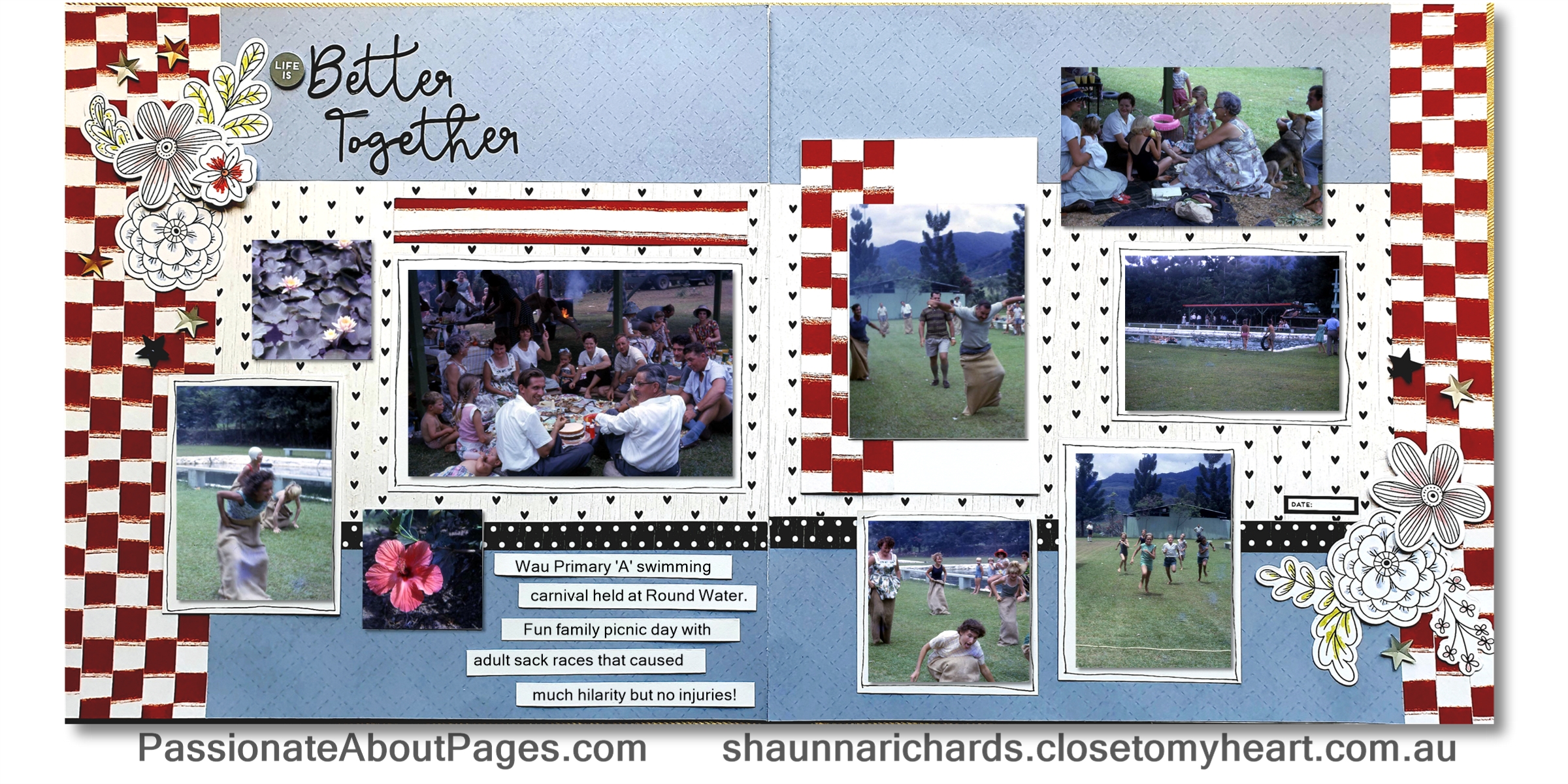 Stripes don't have to stay stripey
I attended a weekend retreat recently and we were challenged to use the red and white stripe paper in a non-patriotic layout.  As I was curating my digital archive at the time I came across photos of a family picnic day/ swimming carnival from my childhood in New Guinea.  I immediately thought of traditional gingham table cloths – don't know why because there are none in my photos!
By cutting the striped paper into ½" strips and offsetting them I was able to make a checked pattern.  In quilting it's known as Bargello.  These became the side borders and a simple 'T' layout using Mix In papers formed the base for my layout.
Mix In paper packs have just one sheet of each print so cut the heart panels are 6" high and the Blue Belle pieces 3" to have enough for both pages.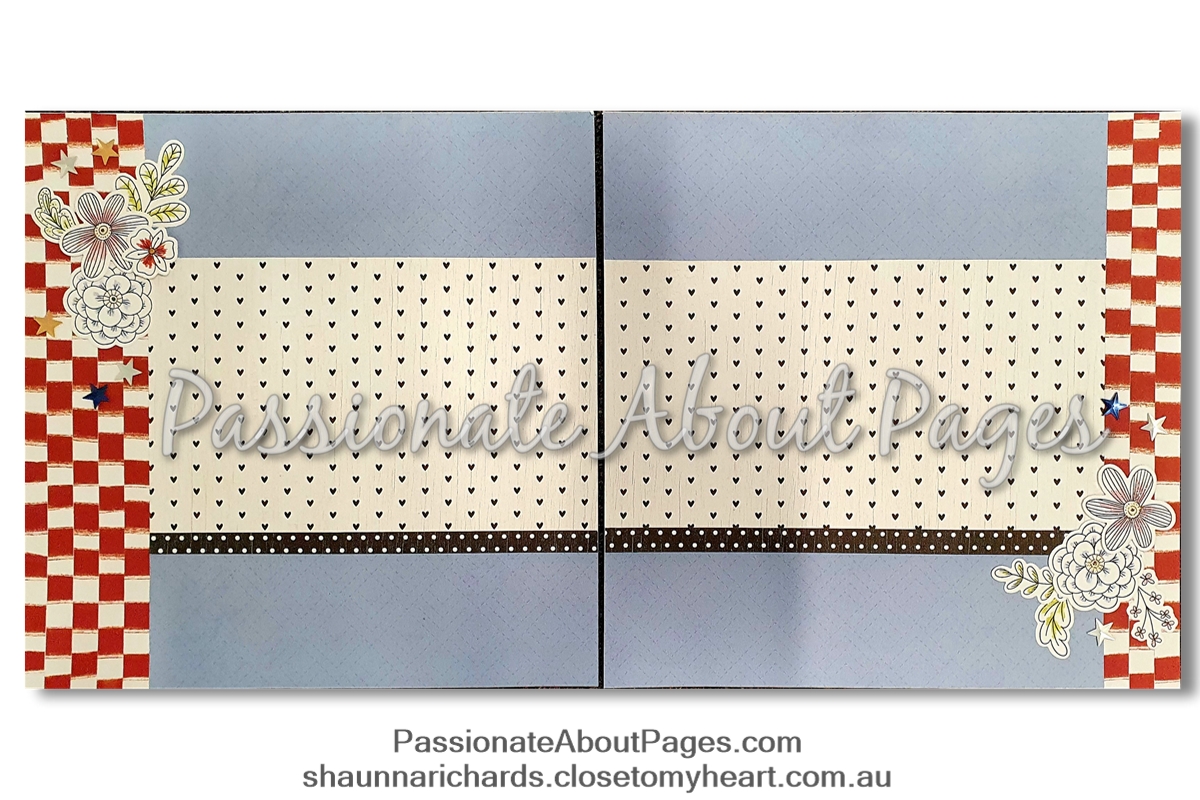 Add floral clusters over the checkerboard
The beautiful flowers used in this cluster are from a stamp set coming your way on July 1. If you participated in the May Album Retreat, you will already own it.  It's called Doodled Florals and has co-ordinating thin cuts for 14 of the stamp images.  These flowers and leaves look great in just black and white or coloured.
Rather than completely colour them, I used shimmer brushes to add very inexact brush marks.  Work from the centre out on the flowers and just roughly follow the lines on the leaves.  Perfect for anyone who struggles to colour inside the lines.
Place some of the flowers on foam tape and add a few of the star embellishments to complete the clusters.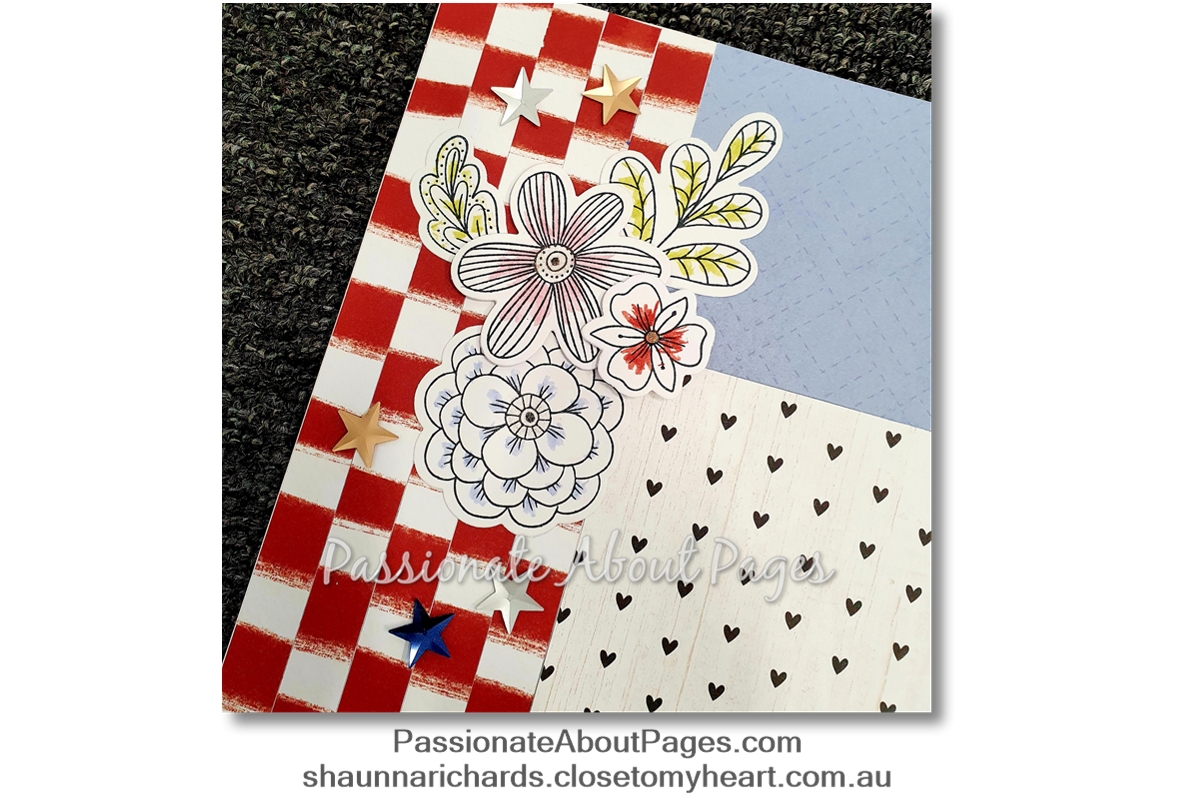 Order your supplies
The Choose papers, Cricut collection, stickers, co-ordinating cardstock, PML Cards and 2 stamp/thin cut sets individually.  There is also a fun birthday card workshop kit and a scrapbooking workshop kit.
Check your consultant's website.  If you're an Aussie without a consultant, come shop with me by clicking here.
Next up is Megan's blog, Crop Craft Create . I'm sure you will enjoy her creativity.
 Happy Scrapping,
Shaunna
Products used in this project
X7269B Stars & Sparklers Paper Pack
X9028 Mix-In Paper Packet
Z3950 Doodled Florals Stamp & Thin Cuts (available from July 1, 2021)
1385 White Daisy Cardstock
Z3810 Scarlet Shimmer Brush
Z3809 Blue Belle Shimmer Brush
Z3816 Avocado Shimmer Brush
Z3814 Flamingo Shimmer Brush
Z3316 Gold Shimmer Brush
Z3271 Archival Black Stamp Pad
Z2060 Thin 3-D Foam Tape
Z3441 Dual Tip Multi-bond Glue
Z3372 Adhesive Runner
Z3396 Aluminium Cut Rail Trimmer
Z1836 Non-stick Micro-tip Scissors
Unless otherwise stated within the post, this is my original work. Please feel free to use as inspiration for your own personal use, but do not use for publication, contest/message board entries, or to sell. If my work inspires a work of your own, please give credit by posting a link to my blog. Thank you! 
About Shaunna
Shaunna Richards is the founder of Passionate About Pages, a business built on finding connections to help women keen to preserve their memories though photos, memorabilia and storytelling in traditional scrapbook albums.
Shaunna's 20+ years in the scrapbooking industry coupled with her teaching background make her the perfect person to show you how it's done.