S2105 Flowers For You Stamp of the Month Blog Hop
Flowers for You!  What a delight this stamp set is to work with.  Create quick and stunning borders, individual flowers or a gorgeous medallion print.  Leave them as line drawings or get your mindfulness happening and do some colouring. 
I'm delighted you've joined the Flowers for You Stamp of the Month Australasian Blog Hop.  This is a circular hop.  If you arrived from Danielle's blog, Scrappy Chicks you are in the right place. Simply read through this post and click on the link to the next blog at the end of it.  Keep reading and 'hopping' until you find yourself back where you started from.  Each blog will showcase a project featuring the Flowers for You (S2105) stamp set which is May's Stamp of the Month from Close To My Heart.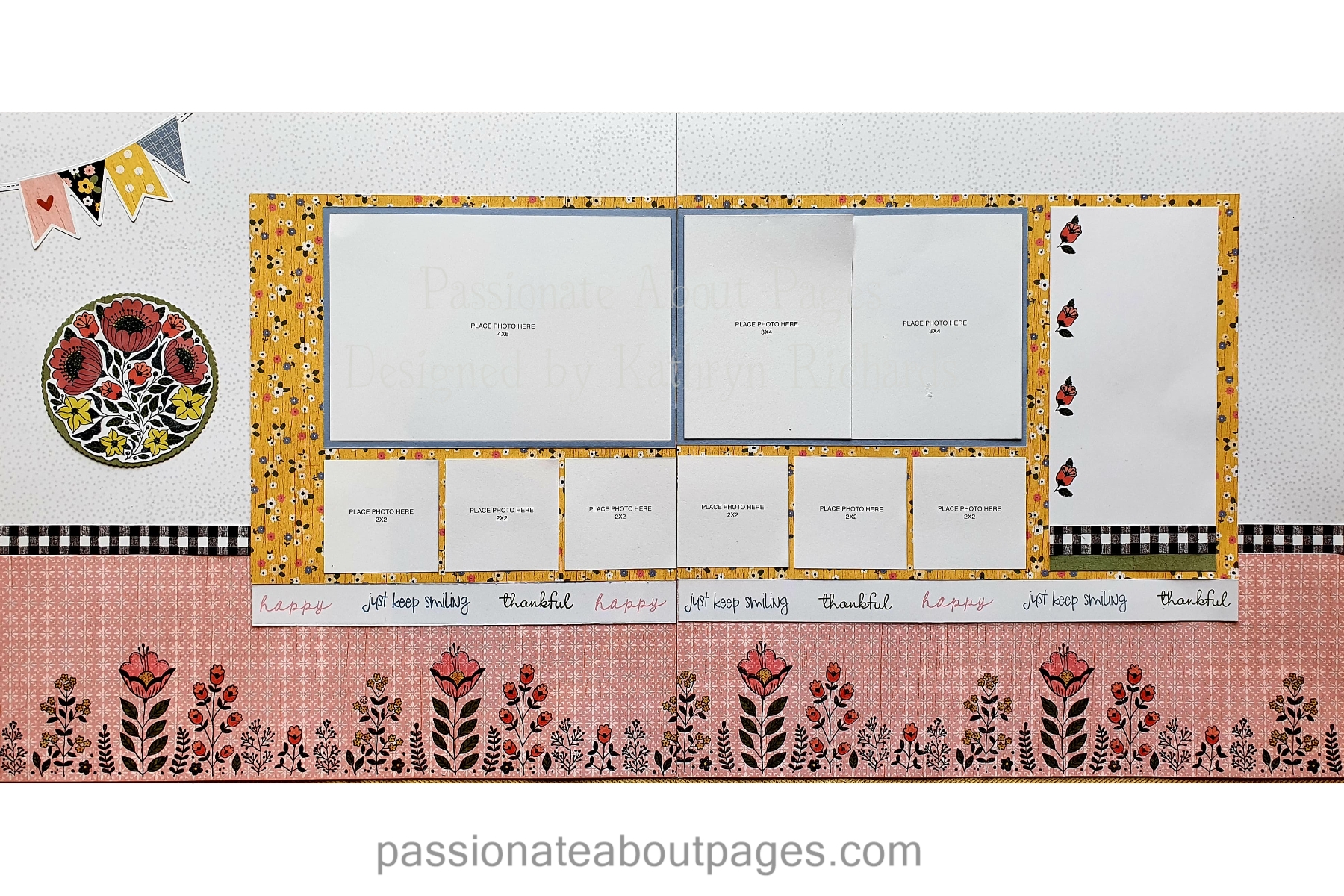 Today we have a guest presenter!
Today's layout and cards were created by my daughter, Kathryn.  She has been scrapbooking since she was 10 and has a beautiful clean style.  I love that she was happy to help me out and I think her projects are just beautiful.
The pattern for the layout comes from the newest Make It From Your Heart design book, Volume 5.  It is pattern 19.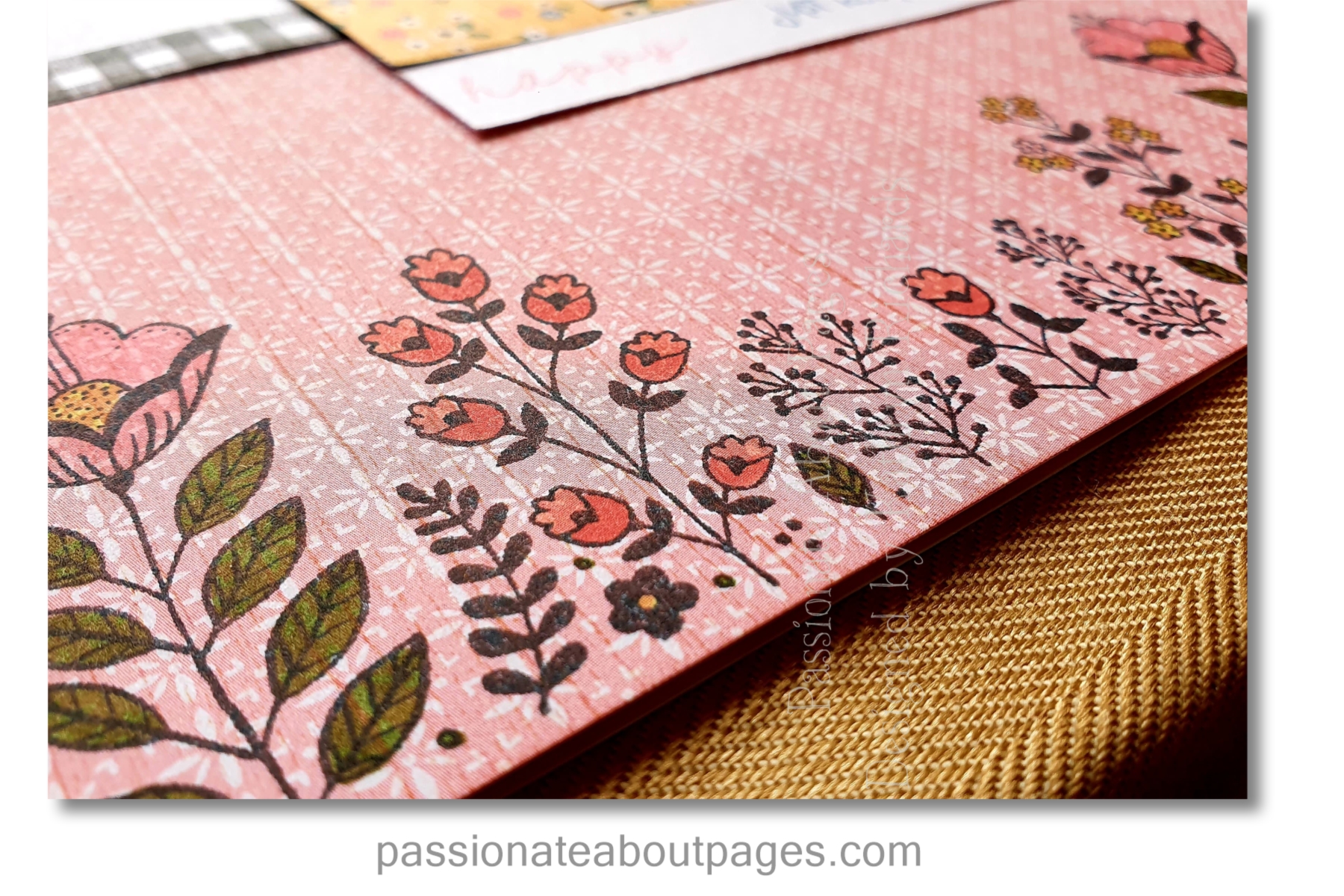 Stamp decorative borders onto printed paper
The border print on Flowers for You (S2105)is nice and big, making it perfect for scrapbook layouts.  Kathryn used Archival Black ink on the pink print and then coloured with Tri-Blend Markers.  She cleverly made sure the pattern matched up in the centre between the 2 pages.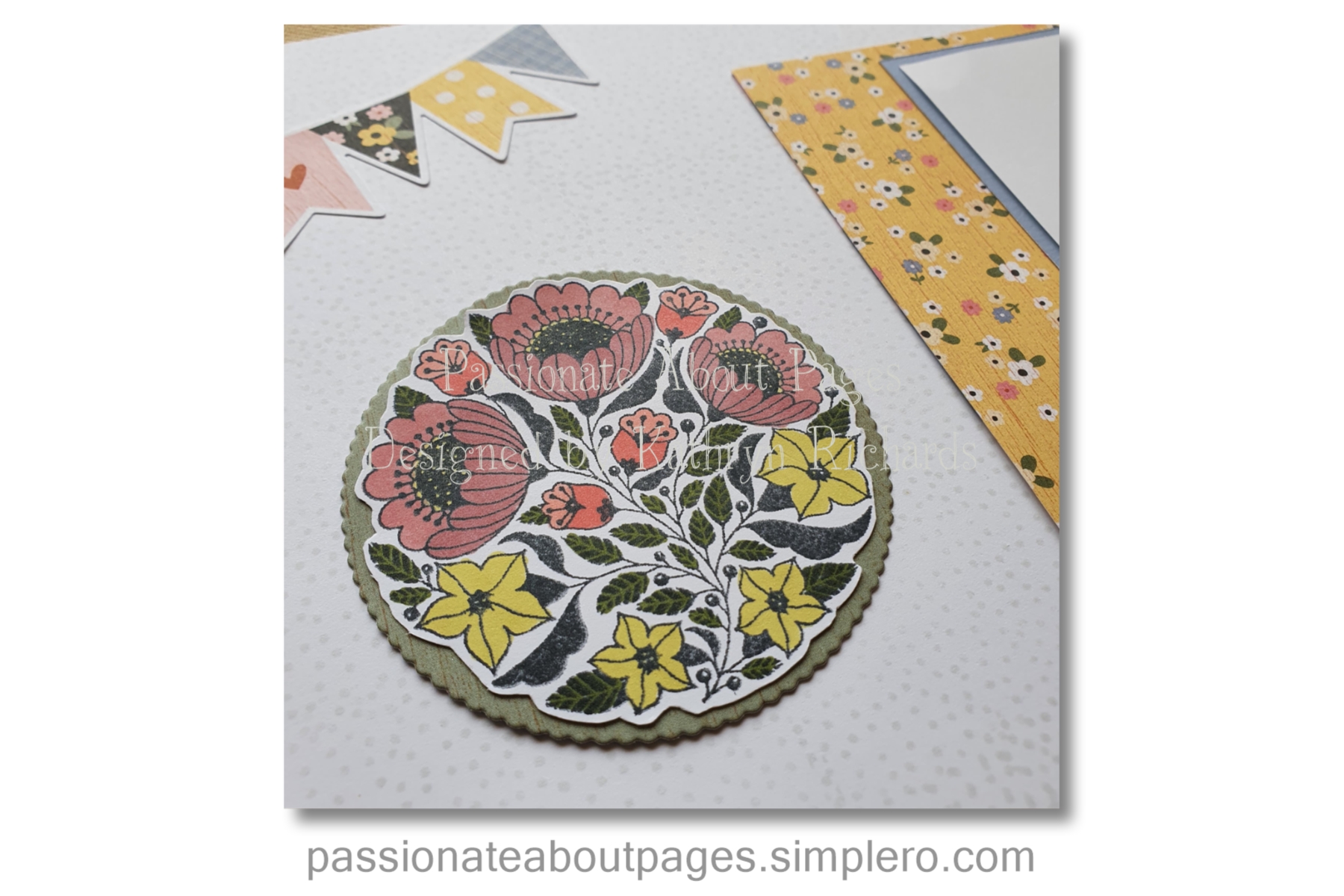 Fussy cut the medallion print
Stamp, colour, fussy cut and then layer the beautiful medallion stamp onto a circular shape to make it a feature on the page.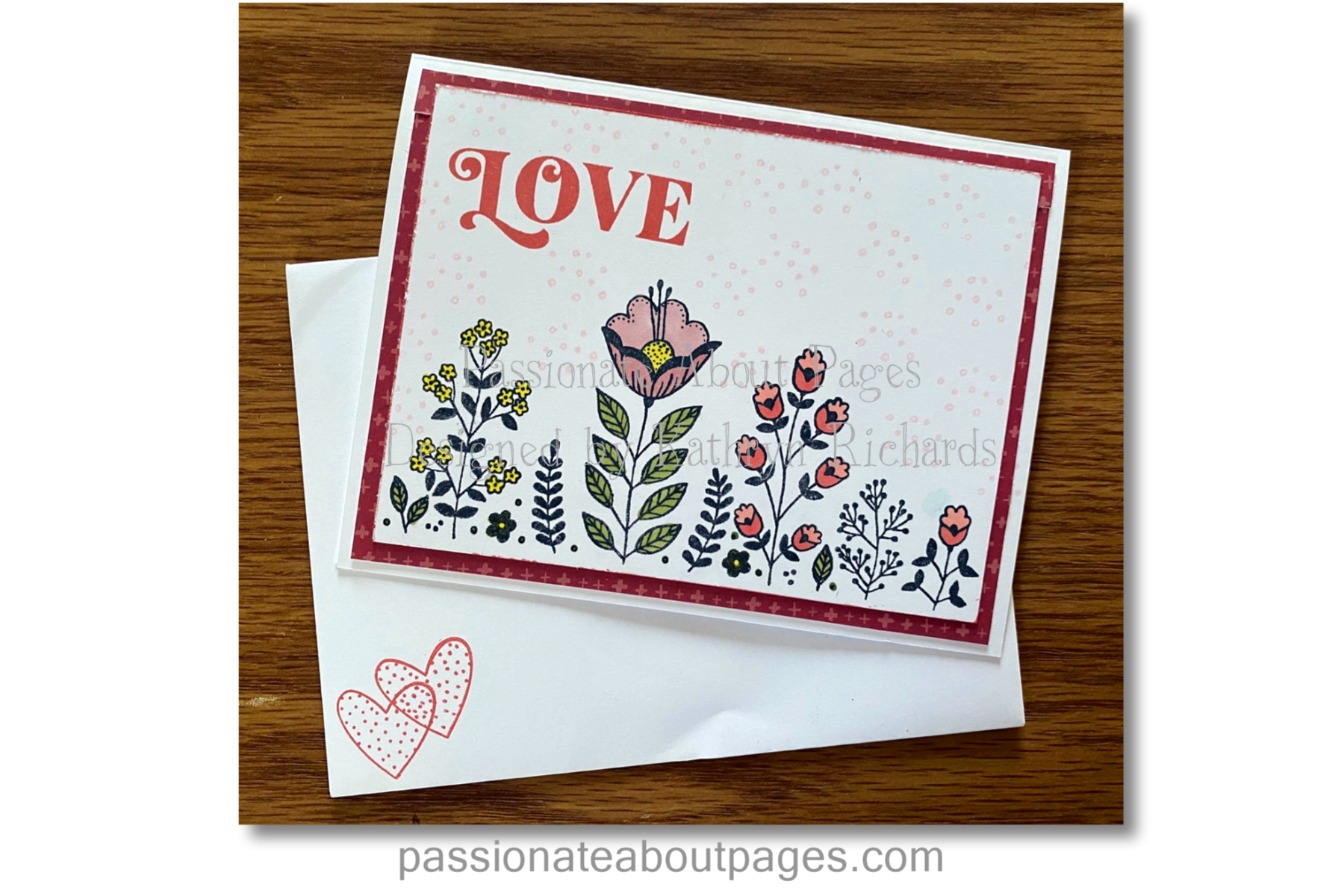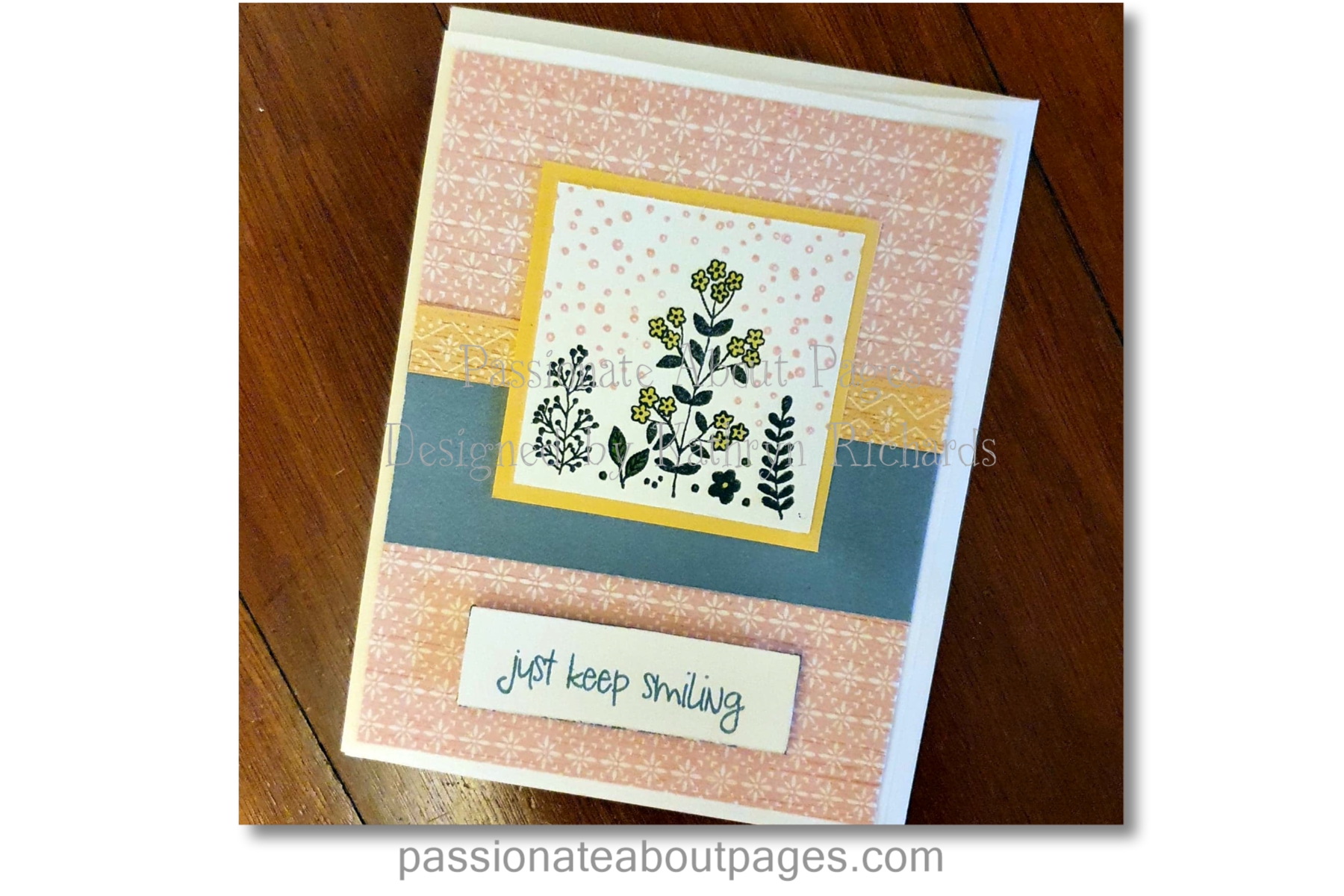 Soften the starkness of a white background with stamping
The white daisy base pages on the layout have been stamped in Mink ink using the 3"x3" Charming Backgrounds spotty stamp.  The card backgrounds are stamped in Ballerina ink using the small open dots stamp that comes with Flowers for You (S2105).
A quick and easy border can be created by stamping words from the set in different colours.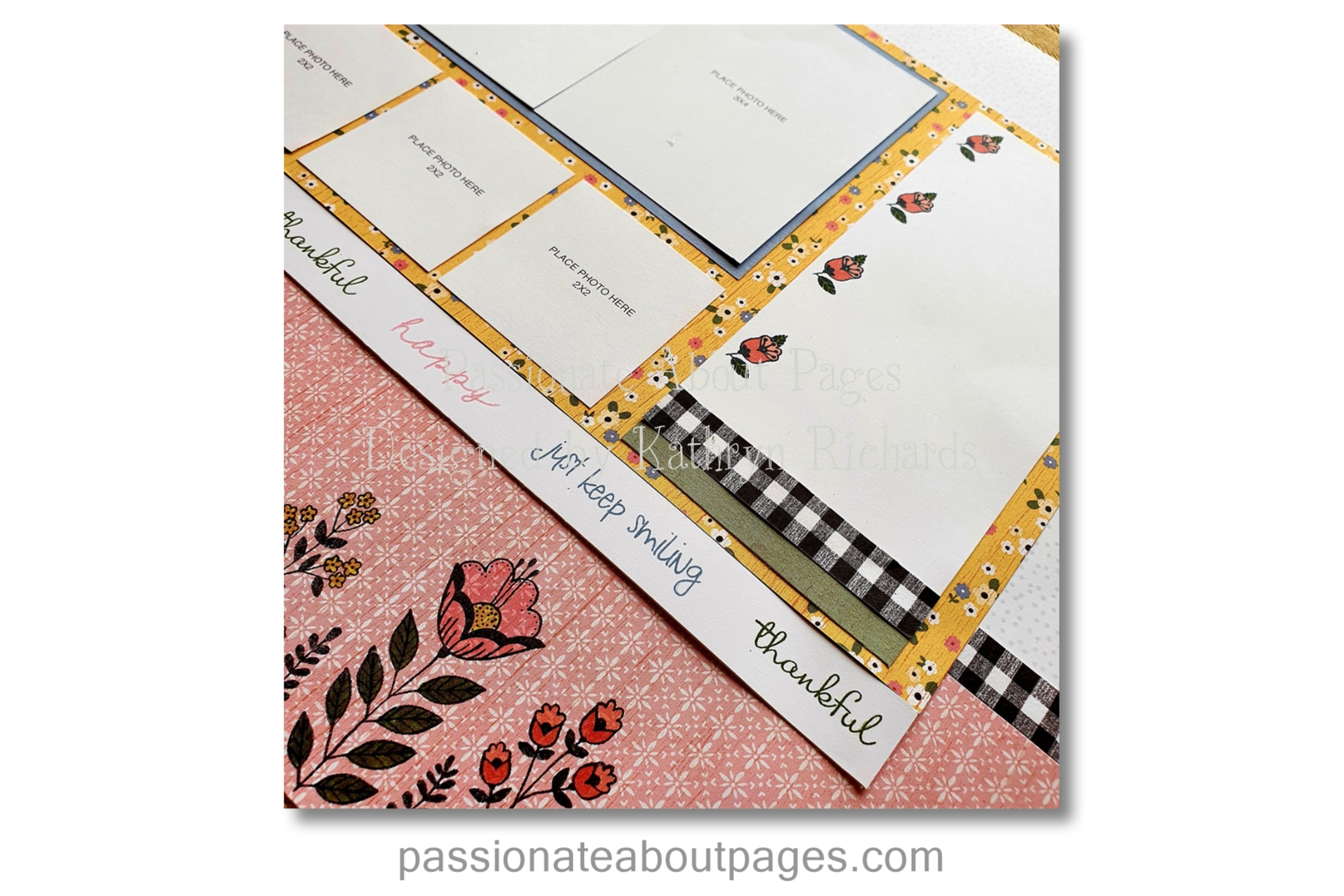 Order your Stamp of the Month
Flowers for You (S2105) is only available during May, 2020.  Full retail price is $34 but VIP's can have this gorgeous set FREE when accompanied by an $80 order. If you are not a VIP, you will pay $9 with a qualifying order.  But seriously…check out Close To My Heart's VIP program first!  Place your order with your Close To My Heart Consultant.
Thanks for visiting! I'd love you to give this post a thumbs up, leave a comment or share the post with a crafty friend before you click on the underlined link and move on to Lauren's Blog, CTMH Craftings. I'm sure you will like what she has to show us.
A list of the products used on this project follows.  All items are available to purchase from your Close To My Heart Consultant. If you don't have a consultant, this link will take you to my website.
Happy Scrappin'
Shaunna
 Close To My Heart products used in the Project
S2105 Flowers For You Stamp Set
X7268S Hillside Cottage Papers & Stickers
9046 Make It From your Heart, Vol 5
1385 White Daisy Cardstock
X6048 Blue Belle Cardstock
X6035 Canary Cardstock
X254 White Cards and Envelopes
Z3271 Archival Black Ink Pad
Z6501 Ballerina Ink Pad
Z6520 Flamingo Ink Pad
Z6519 Blue Belle Ink Pad
Z2835 New England Ivy Ink Pad
Z6525 Desert Rose Ink Pad
Z2481 Coral Tri-Blend Marker
Z2482 Citrus Tri-Blend Marker
Z2529 Antique Pink Tri-Blend Marker
Z2495 Bright Pink Tri-Blend Marker
Z2486 Dull Green Tri-Blend Marker
Z3272 Adhesive Runner
Z1836 Non-stick Micro-tip Scissors
Unless otherwise stated within the post, this is Kathryn Richards' original work. Please feel free to use as inspiration for your own personal use, but do not use for publication, contest/message board entries, or to sell. If her work inspires a work of your own, please give credit by posting a link to this blog. Thank you! 
About Shaunna
Shaunna Richards is the founder of Passionate About Pages, a business built on finding connections to help people keen to preserve their memories though photos, memorabilia and storytelling in traditional scrapbook albums.
Shaunna's 20+ years in the scrapbooking industry coupled with her teaching background make her the perfect person to show you how it's done.