Sweet Safari Australasian Blog Hop
Sweet Safari is a bold and bright collection with a masculine feel to several of the paper patterns.   At first glance, it appears to be a pack for baby photos, but it is so much more that that.  Just one of the six paper prints is baby themed.  I have used it mainly for travel photos like today's layout.
Welcome to the CTMH Australasian Sweet Safari Blog Hop.  This hop features the artwork of some talented women from across Australia and New Zealand.

If you arrived from Dannii's Blog, Scrappy Chicks, you are in the right place.  If this is your first time on a blog hop, simply read on and enjoy my creations.  Click on the link at the end of this post and it will take you to the next blog and so on and so on. Easy and fun! Best part- you can see several different projects you can create with Close To My Heart's Sweet Safari collection!   When you land back here, you are done and it's time to hit the scrapbook room for some crafting fun.
Take inspiration from the product catalogue
The design of this layout was inspired by the 8 ½" x 11" layout featured on page 62 of Close To My Heart's 2021 annual catalogue.  The two long pennants create an interesting backdrop for the photos.  I cut mine 3 ½" wide.  The cloud print was perfect for these photos taken on a recent scenic flight over Kalbarri and the Abrolhos Islands in Western Australia.  The plaid is very bold but with just a little showing behind the photos it lifts the page without overwhelming it.
Can you spot the stamped border from February's Stamp of the Month?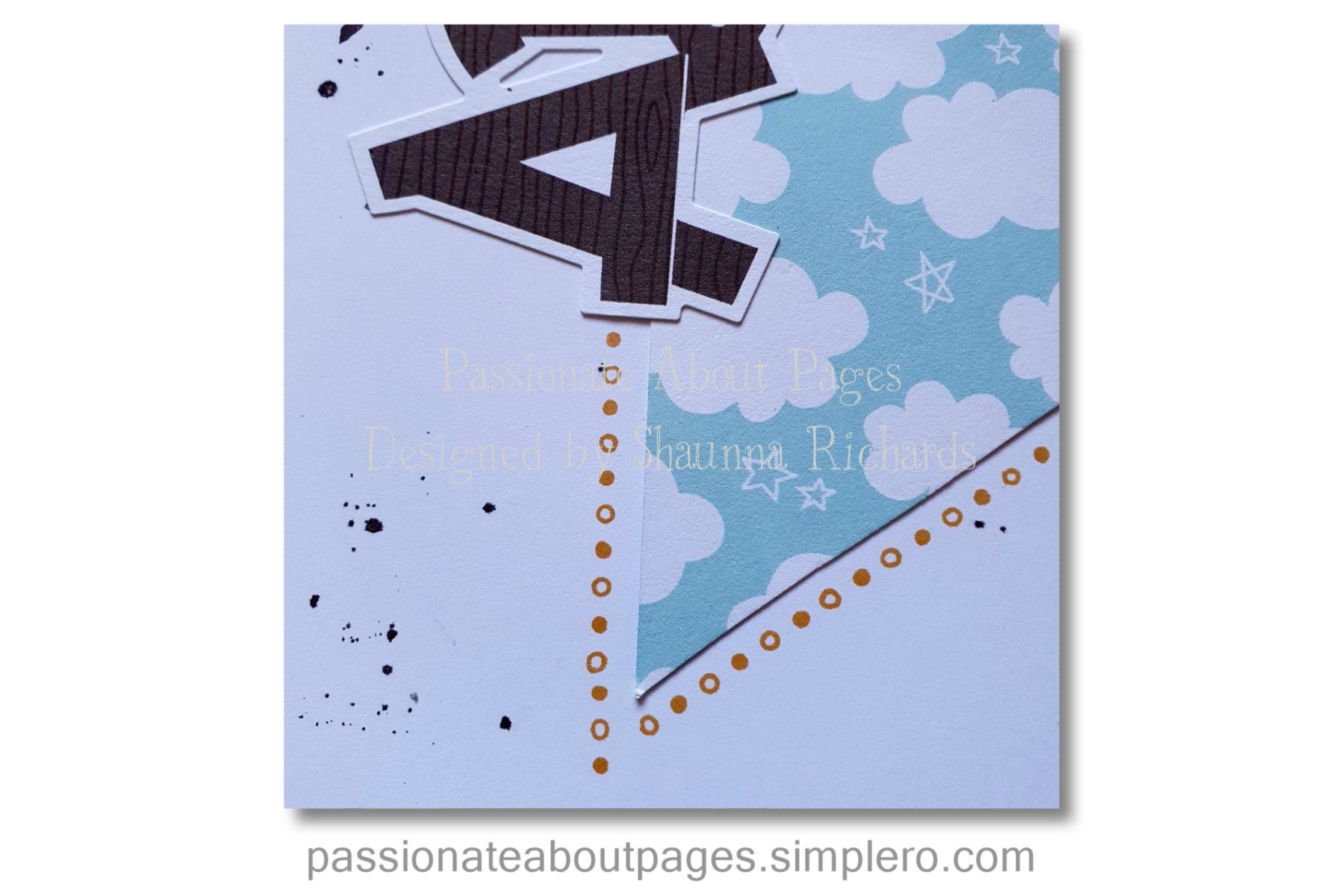 Spatter background with shimmer brush
A plain white background can be very stark.  One simple way to soften it is by spattering ink on it before adding anything to the pages.  This layout uses the Espresso Shimmer brush to create the splatters.
Use elements from one page on the second page
I really like two-page layouts that co-ordinate.  For the RH page, use vertical paper elements in the same prints as on the LH page.  Adding small banners to the top right corner unifies the design and helps create a frame to draw the eye into the photos and the story.
Write the story first
When I thought about this experience, there were 3 key things that stood out to me.  Using an arrow stamp from February 2021's Stamp of the Month, Doodled Borders, draws attention to the story.
Writing the story on the layout before placing the photos ensures you can finish that last sentence!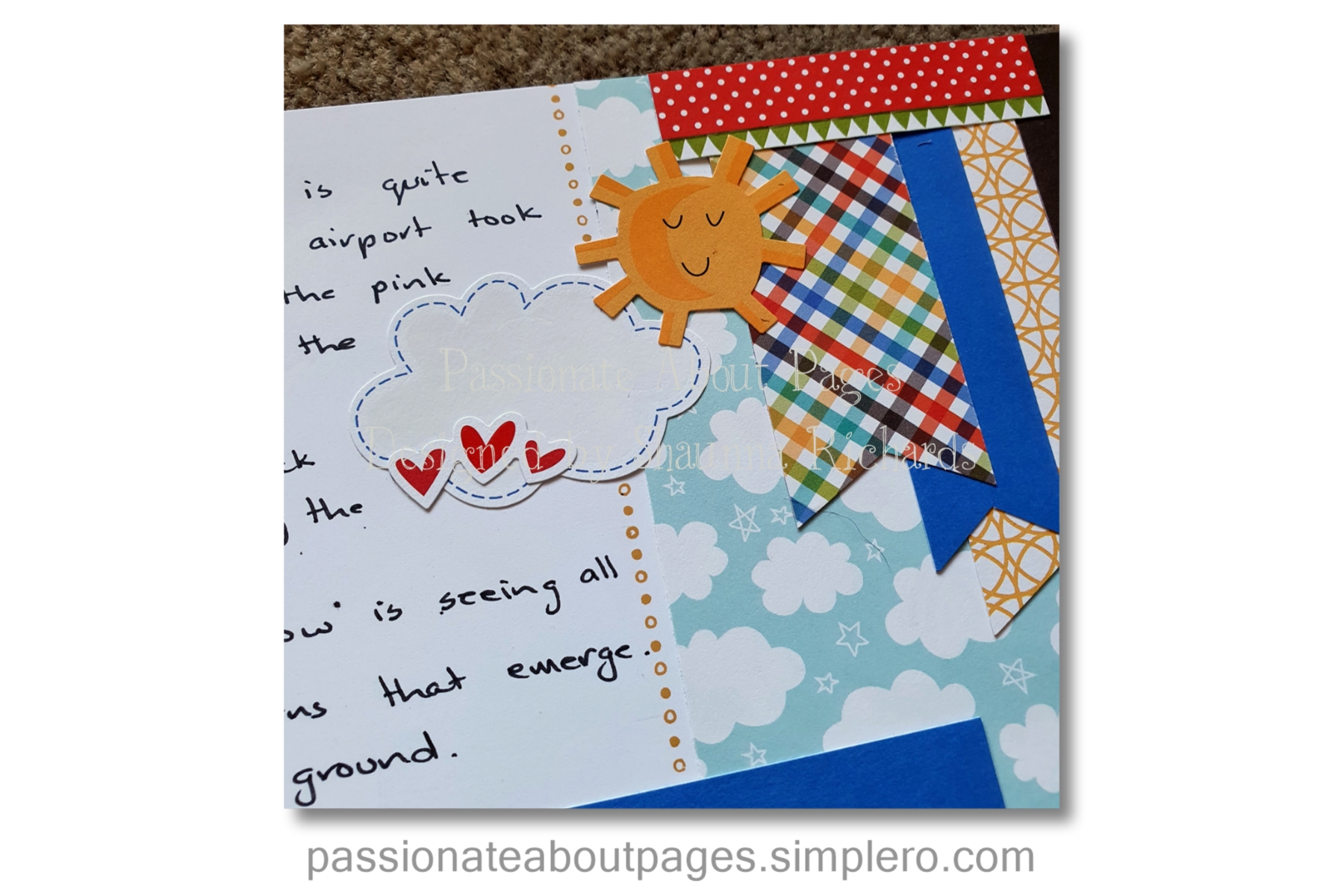 Add stickers to complete the layout
A few stickers clustered together adds interest to your layout without detracting from the photos or the story.   I am a fan of a vertical title and the 'Adventure' sticker was perfect on this layout.  Adding a sentiment sticker to a larger piece of paper and dovetailing one end makes it stand out.
Of course, the sun and cloud stickers had to be included too as they complement the cloud paper so well.  Tiny hearts add a bit of whimsy.
Order your supplies
The Sweet Safari collection is available, while stocks last, until the end of February, 2021.   Choose papers, Cricut collection, stickers, co-ordinating cardstock, PML Cards and 2 stamp/thin cut sets individually.  There is also a lovely card workshop kit and a scrapbooking workshop kit.
 Check your consultant's website.  If you're an Aussie without a consultant, come shop with me by clicking here.
Next up is Doris's blog, Creative Inspirations. Doris always share something clever and beautiful.
 Happy Scrapping,
Shaunna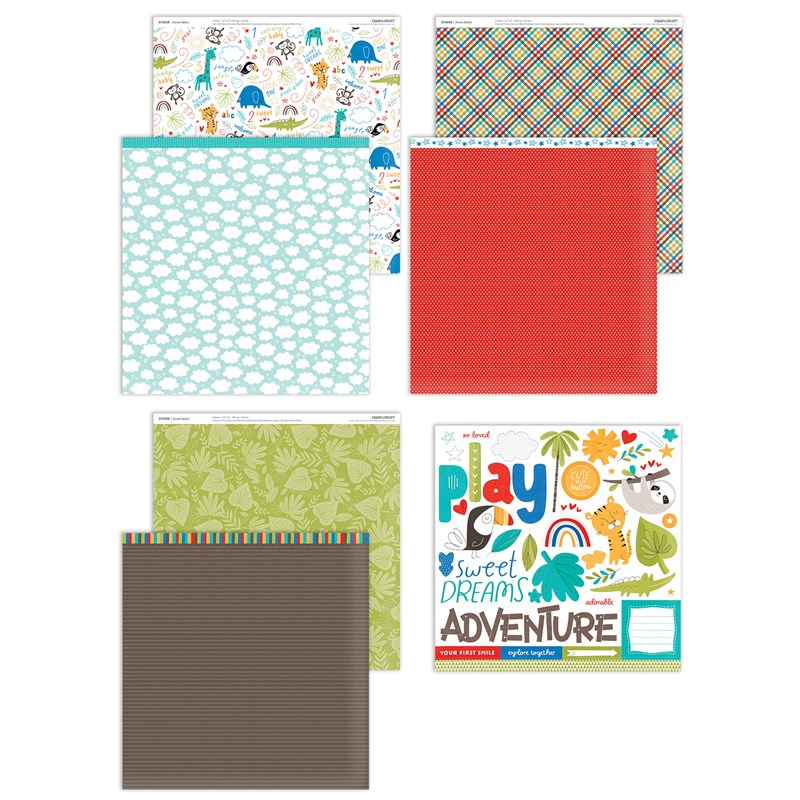 Products used in this project
X7265B Sweet Safari Paper & Sticker Pack
X7265C Sweet Safari Coordinating Cardstock
X7265D Sweet Safari Picture My life Cards
Z3812 Espresso Shimmer Brush
S2102  Doodled Borders (Feb 2021 Stamp of the Month)
Z6521 Sundance Exclusive Ink Pad
Z3372 Adhesive Runner
Unless otherwise stated within the post, this is my original work. Please feel free to use as inspiration for your own personal use, but do not use for publication, contest/message board entries, or to sell. If my work inspires a work of your own, please give credit by posting a link to my blog. Thank you! 
About Shaunna
Shaunna Richards is the founder of Passionate About Pages, a business built on finding connections to help women keen to preserve their memories though photos, memorabilia and storytelling in traditional scrapbook albums.
Shaunna's 20+ years in the scrapbooking industry coupled with her teaching background make her the perfect person to show you how it's done.