Australasian SOTM Blog Hop- Doodled Borders
Add delightful, doodled borders to die cuts, page borders, tags and more.  Once you start experimenting, your mind will be racing with ideas to personalise your album pages and cards.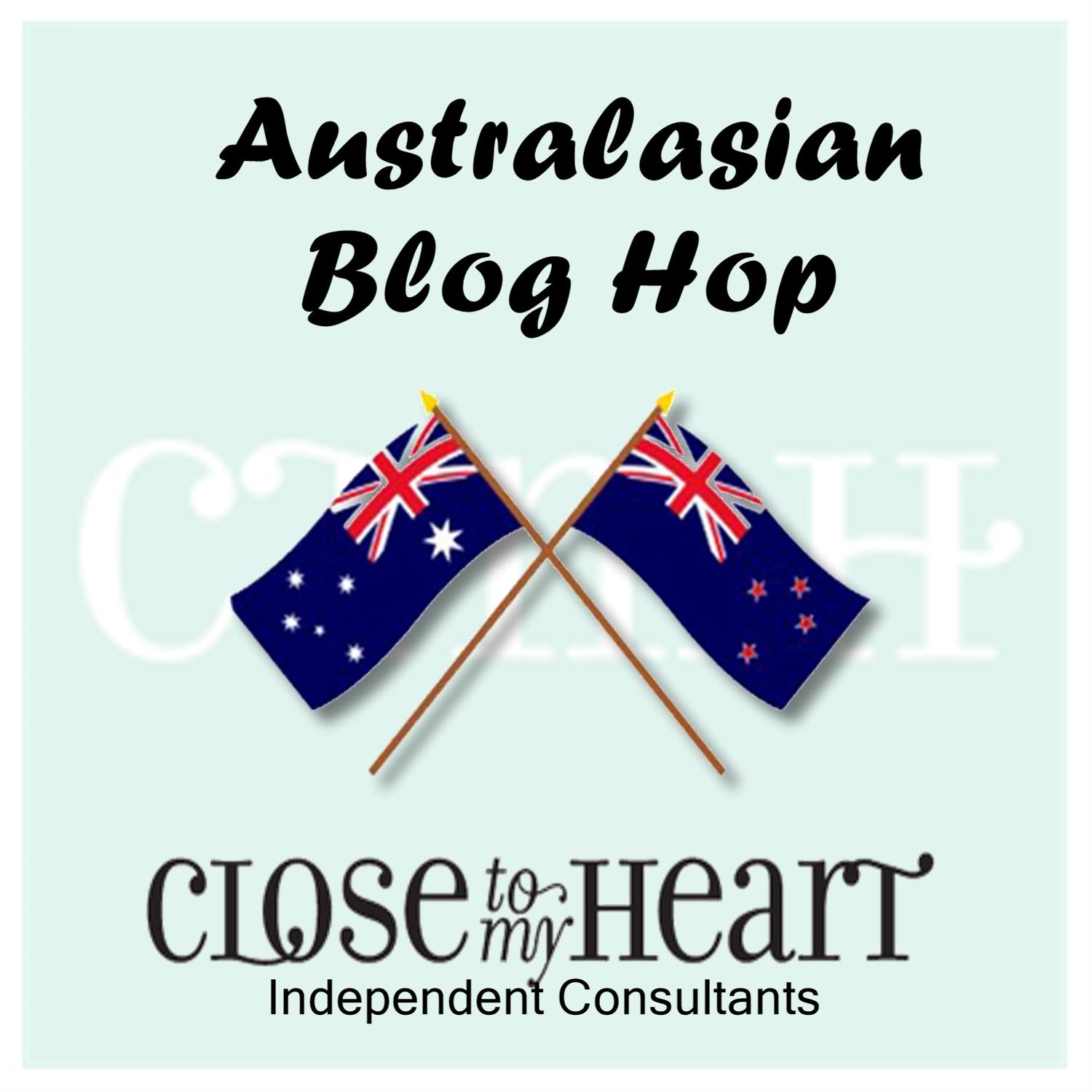 I'm delighted you've joined the Doodled Borders Stamp of the Month Australasian Blog Hop.  This is a circular hop.  If you arrived from Doreen's blog, Scrapping and More, you are in the right place. Simply read through this post and click on the link to the next blog at the end of it.  Keep reading and 'hopping' until you find yourself back where you started from.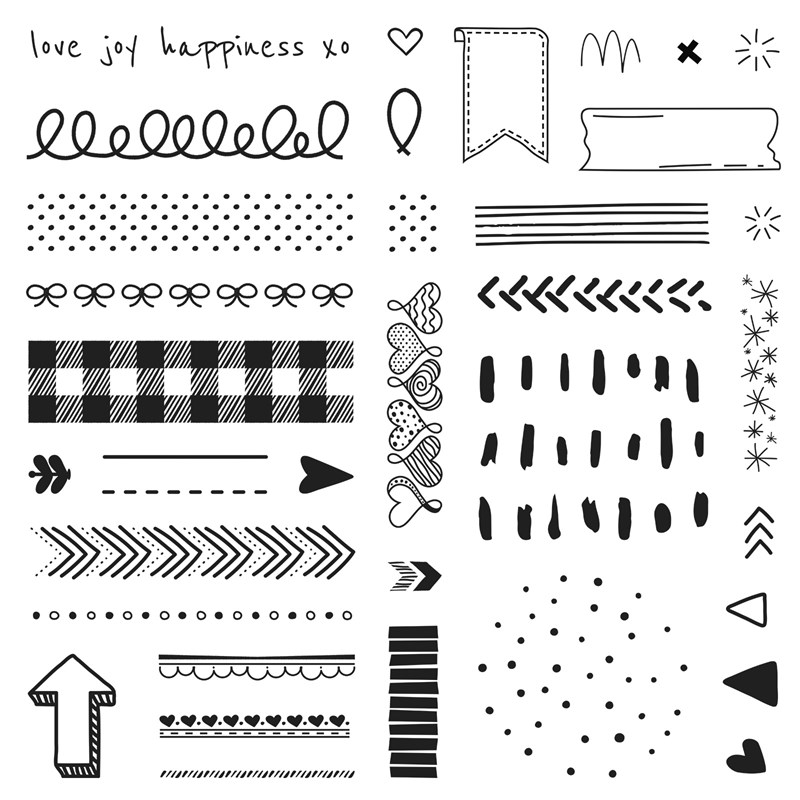 Each blog will showcase a project featuring the Doodled Borders (S2102) stamp set which is February's Stamp of the Month from Close To My Heart.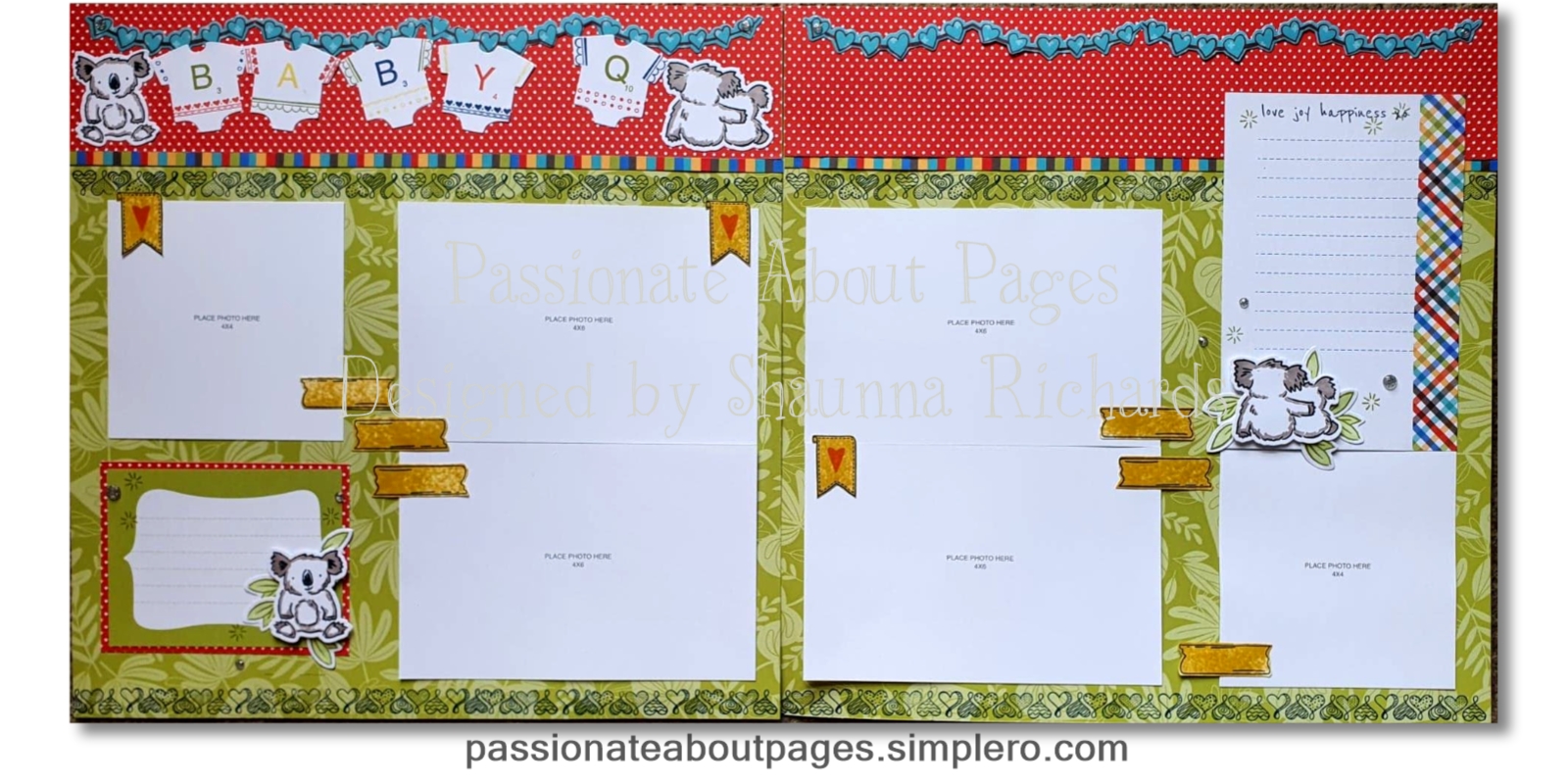 Dress up your die cuts and borders with doodled borders
Stamp a few different doodled borders on the baby onesies to incorporate the colours in the papers.  Be sure to mask off the bottom of each onesie when stamping the sleeve.  You will find this thin cut in the Sweet Safari cardmaking kit.
Add letters to create your title.
Don't be afraid to stamp directly onto printed paper.  Use a colour that gives a strong contrast.  If you mess up you can always cover it with a cut piece of paper.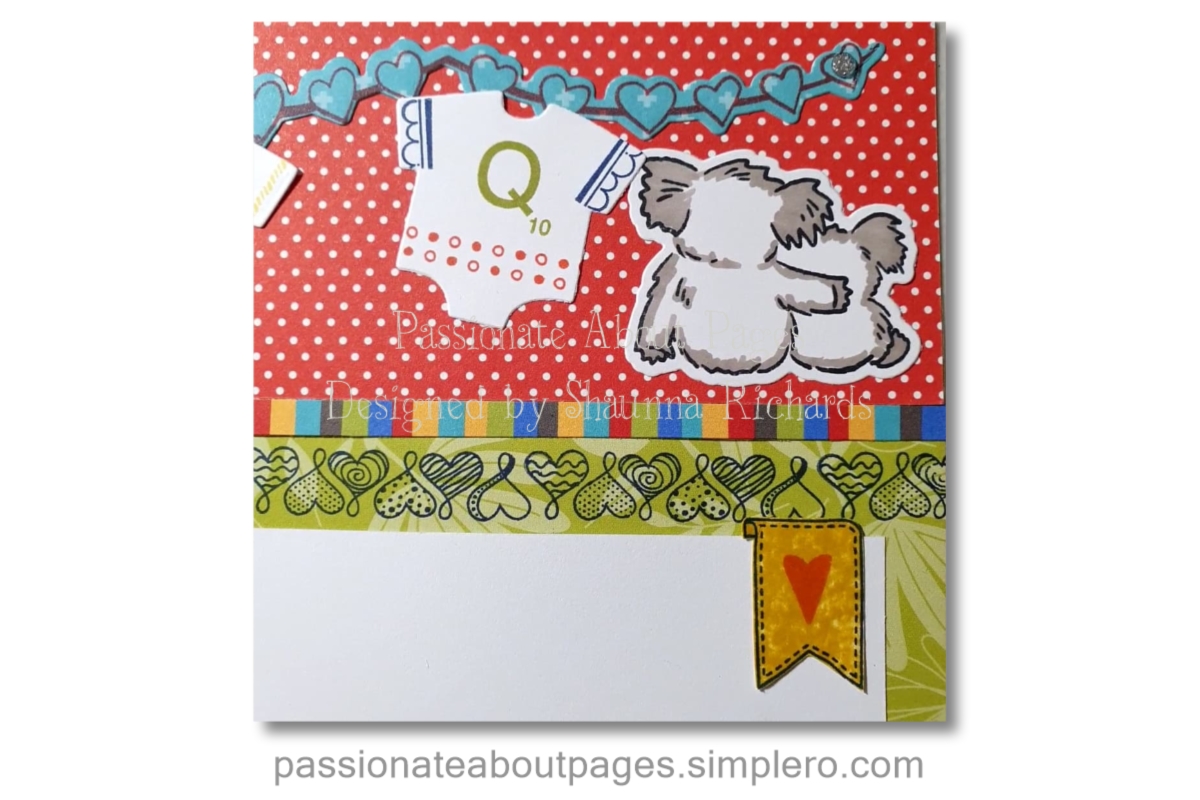 This stamp set includes much more than borders
The tab over the photos and the label stamps, along with the title of the 4x6 journal box are all included on the Doodled Borders stamp set.  Have a close look at each stamp and you will find loads of options for creatively enhancing elements on your scrapbook pages.
If you don't have co-ordinating cardstock for your tabs and labels you can create some! Simply drag an inkpad directly over white cardstock and you have a textured look in the colour you desire.  Stamp and fussy cut to create elements you can layer.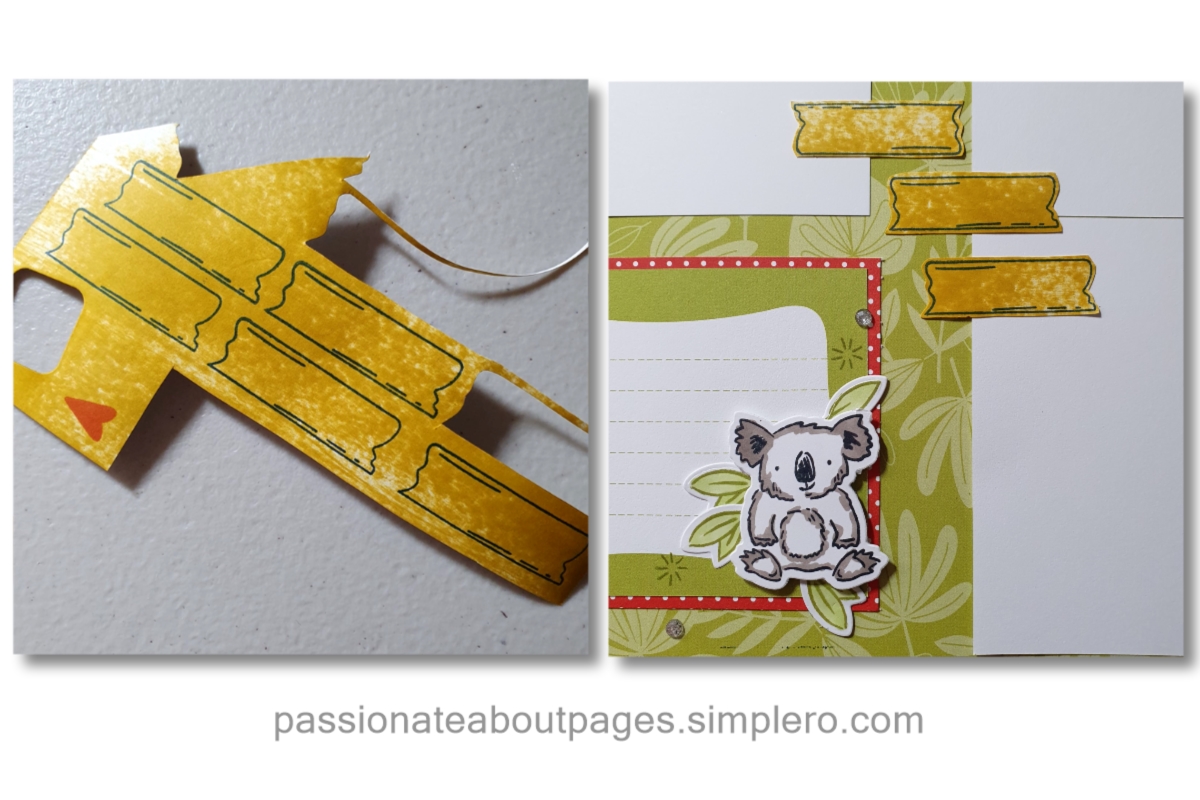 Change up PML cards
The theme of this layout was Australian animals so the monkey and elephant didn't fit but I really liked the PML card designs.  Adding some adorable koala stamps and eucalyptus leaves over the other animals did the trick.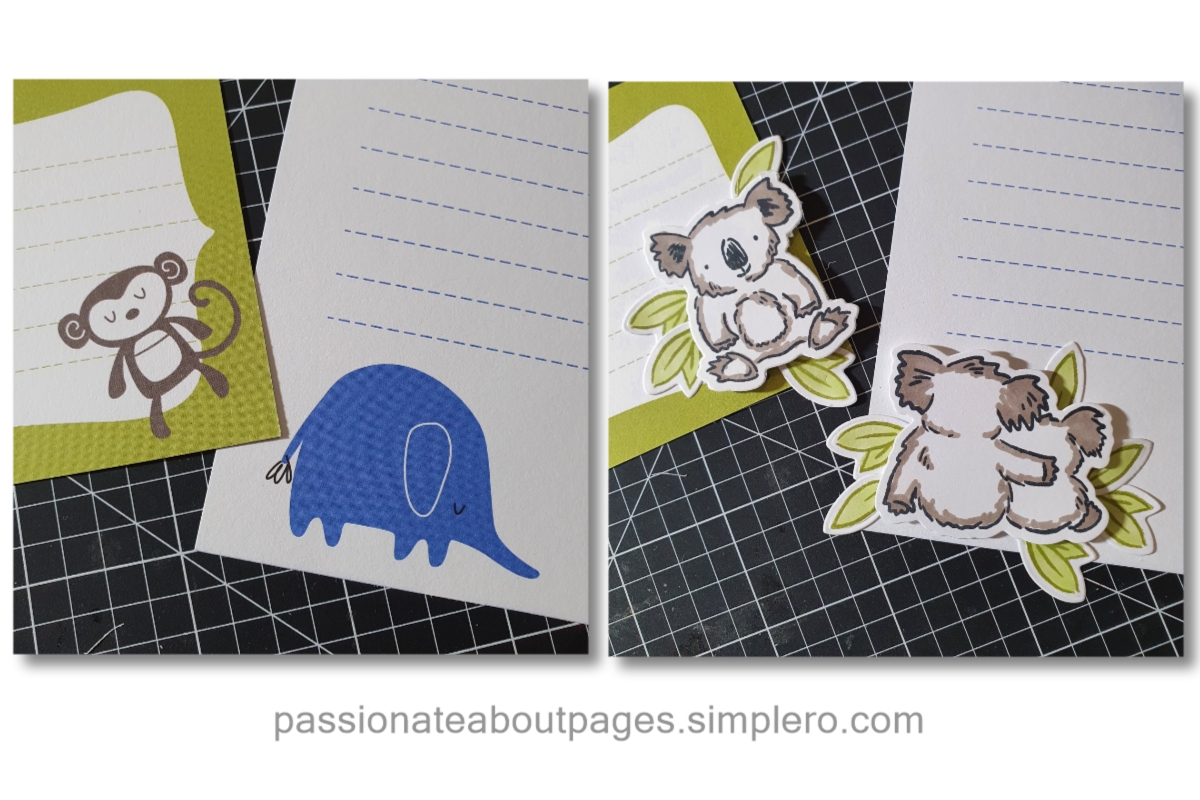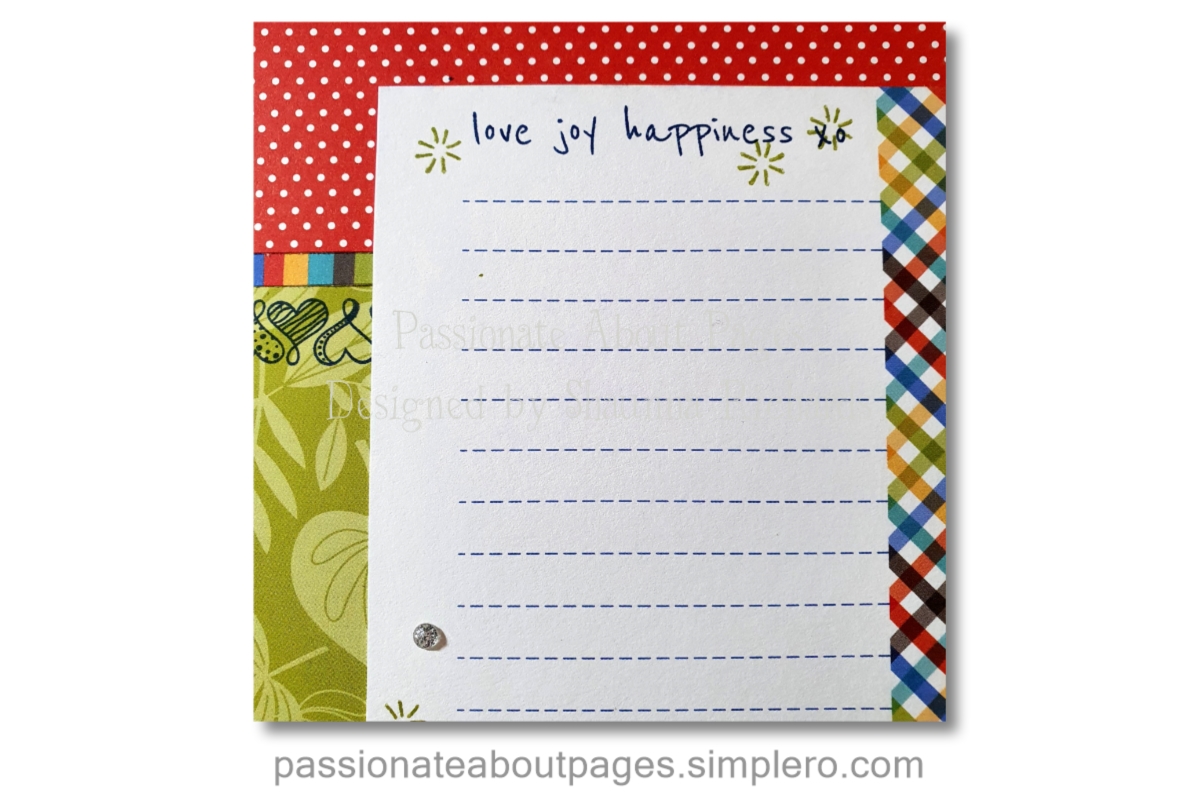 Order your Stamp of the Month
Doodled Borders (S2102) is only available during February, 2020.  Full retail price is $34 but VIP's can have this gorgeous set FREE when accompanied by an $80 order. If you are not a VIP, you will pay $9 with a qualifying order.  But seriously…check out Close To My Heart's VIP program first!  Place your order with your Close To My Heart Consultant.
Thanks for visiting! I'd love you to give this post a thumbs up, leave a comment or share the post with a crafty friend before you click on the underlined link and move on to Dannii's Blog, Scrappy Chicks. I'm sure you will like what she has to show us.
A list of the products used on this project follows.  All items are available to purchase from your Close To My Heart Consultant. If you don't have a consultant, this link will take you to my website.
Happy Scrappin'
Shaunna
CTMH products used in the Project
S2102 Doodled Borders Stamp Set
X7265B Sweet Safari Paper Pack
X7265D Sweet Safari PML Cards
G1224 Sweet Safari Cardmaking Kit
X254 White Cards and Envelopes
Z3763 Lovely Borders Stamps & Thin Cuts
Z3920 Letter Tiles Stamps & Thin Cuts
Z3735 A Koala-ty Day Stamps & Thin Cuts
Z6509 Candy Apple Ink Pad
Z2848 Sapphire Ink Pad
Z6051 Sundance Ink Pad
Z2850 Fern Ink Pad
Z3272 Adhesive Runner
Z1836 Non-stick Micro-tip Scissors
Unless otherwise stated within the post, this is my original work. Please feel free to use as inspiration for your own personal use, but do not use for publication, contest/message board entries, or to sell. If my work inspires a work of your own, please give credit by posting a link to my blog. Thank you! 
About Shaunna
Shaunna Richards is the founder of Passionate About Pages, a business built on finding connections to help people keen to preserve their memories though photos, memorabilia and storytelling in traditional scrapbook albums.  Shaunna's 20+ years in the scrapbooking industry coupled with her teaching background make her the perfect person to show you how it's done.