Comfort and Joy Australasian Blog Hop
Welcome to the CTMH Australasian Comfort & Joy Blog Hop.  This hop features the artwork of some talented women from across Australia and New Zealand.

If you arrived from Doris' Blog, Creative Inspirations, you are in the right place.  If this is your first time on a blog hop, simply read on and enjoy my creations.  Click on the link at the end of this post and it will take you to the next blog and so on and so on. Easy and fun! Best part- you can see several different projects you can create with Close To My Heart's Comfort & Joy collection!   When you land back here, you are done and it's time to hit the scrapbook room for some crafting fun.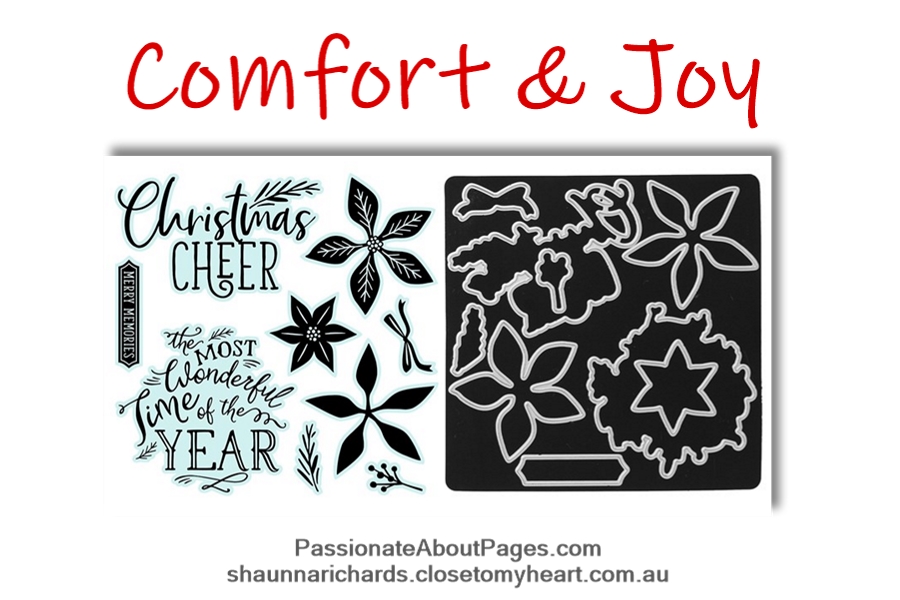 Connect through Christmas Cards
This year, more than in recent times, we need to reach out to those we love.  Share kindness and let people know they are in our thoughts.  A handmade card posted for Christmas is a perfect way to do this.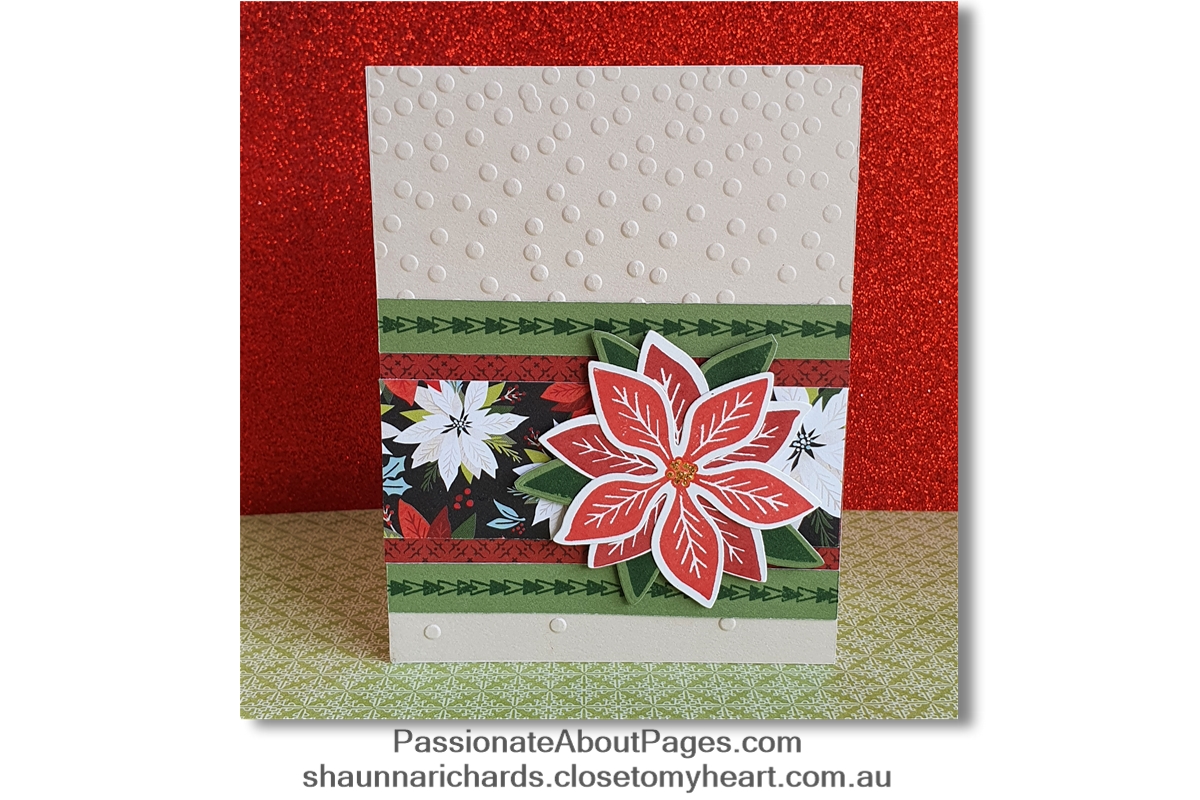 I encourage you to get started early so your international cards are in the post in plenty of time to compensate for delays in delivery due to flight shortages.  A postcard I sent from Western Australia to the USA recently took 7 weeks to arrive!
Next up, set a Nov 30 deadline to have your cards for interstate Australian friends completed.  Cards between Perth and Melbourne are currently taking 14 days to arrive.  I'm sure this will blow out the closer we get to Christmas.
Sending cards early also means your friends and family get to have them on display for longer – a regular reminder that you are thinking of them.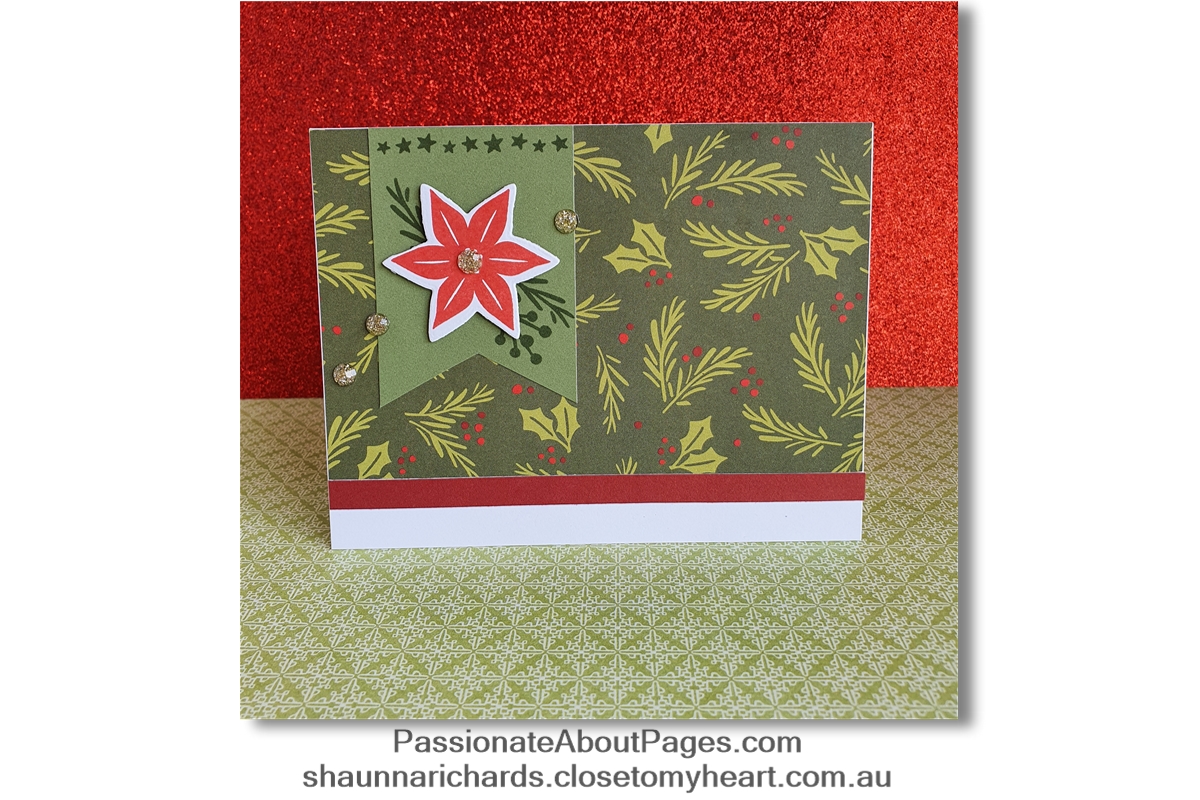 Comfort & Joy Papers
The Comfort & Joy papers feature traditional Christmas colours mixed with some black.  There are subtle and bold patterns making them perfect for card making.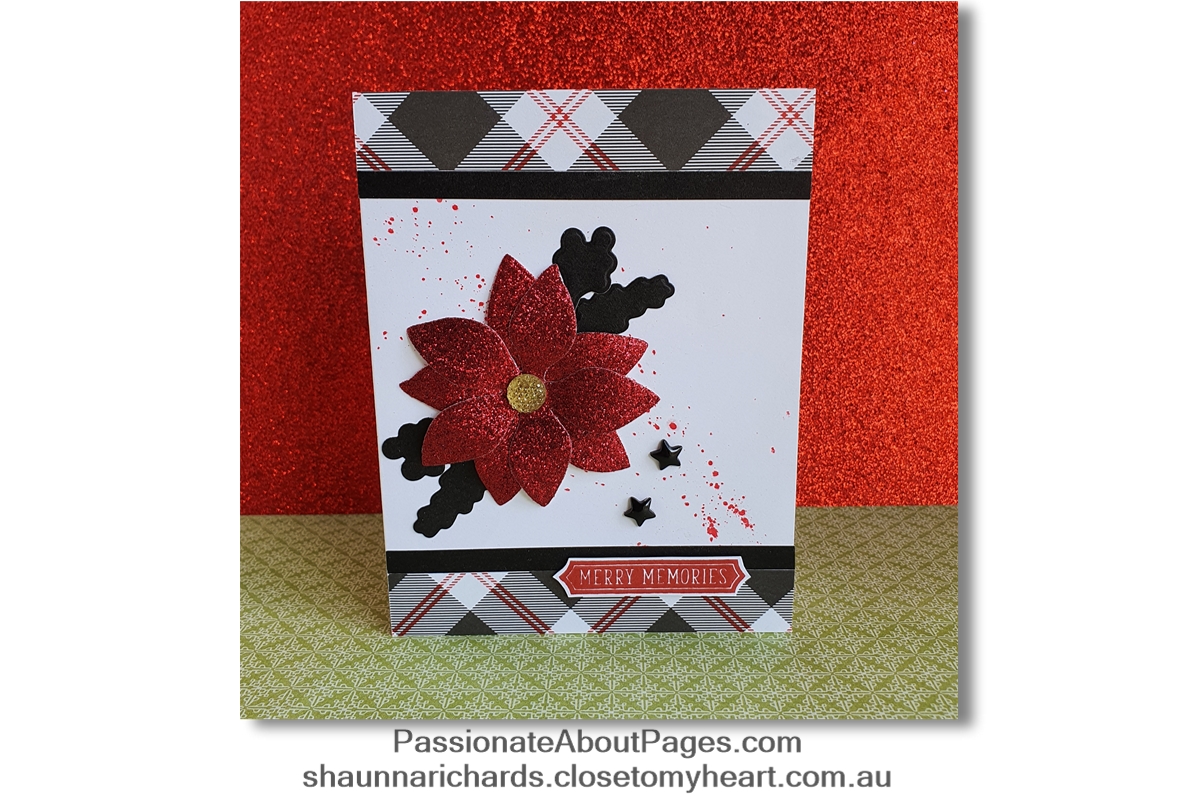 Use Make It From Your Heart Volume 4

This volume of How to Patterns is filled with card designs.  All the measurements are included and 2 examples of completed cards are shown for each pattern.  All 6 of today's cards are made from these patterns, using the photos as inspiration.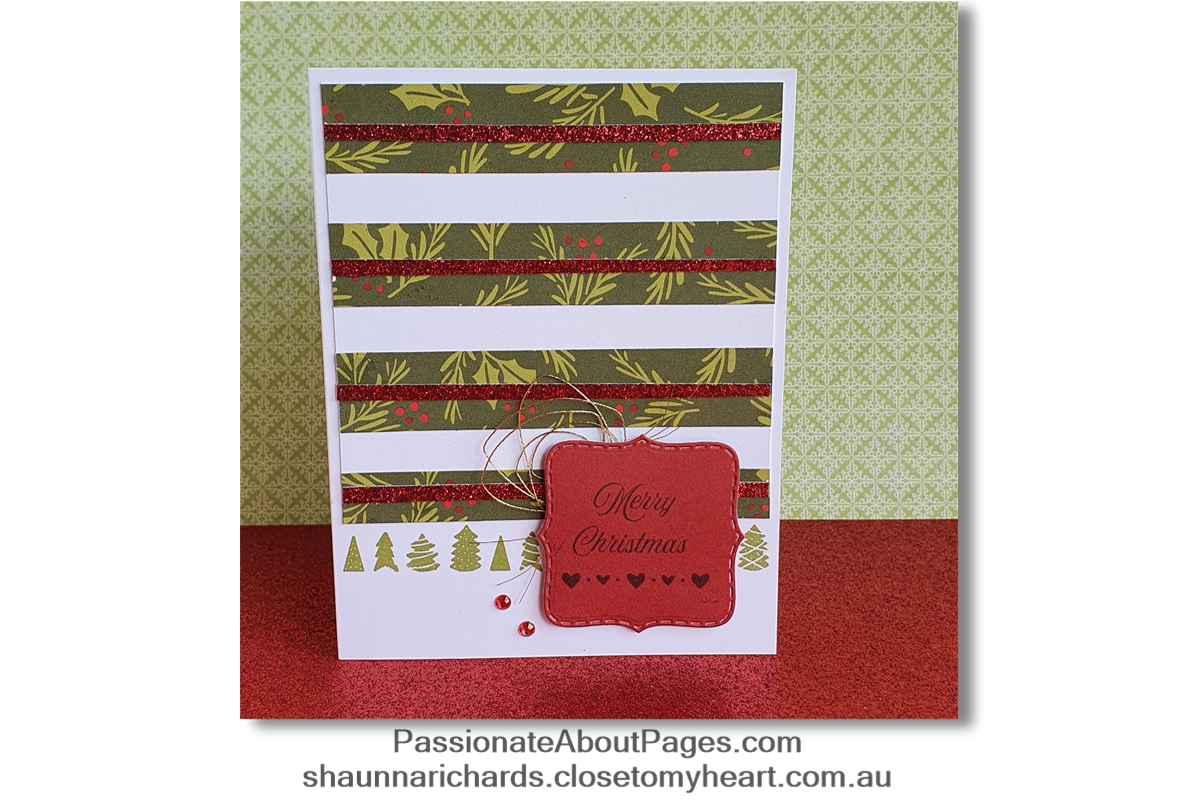 Use stamps in different ways

Three stamp sets are combined to make these six cards.  Once I had one of each design made, it was easy to duplicate them to use up my full pack of paper, cardstock and glitter paper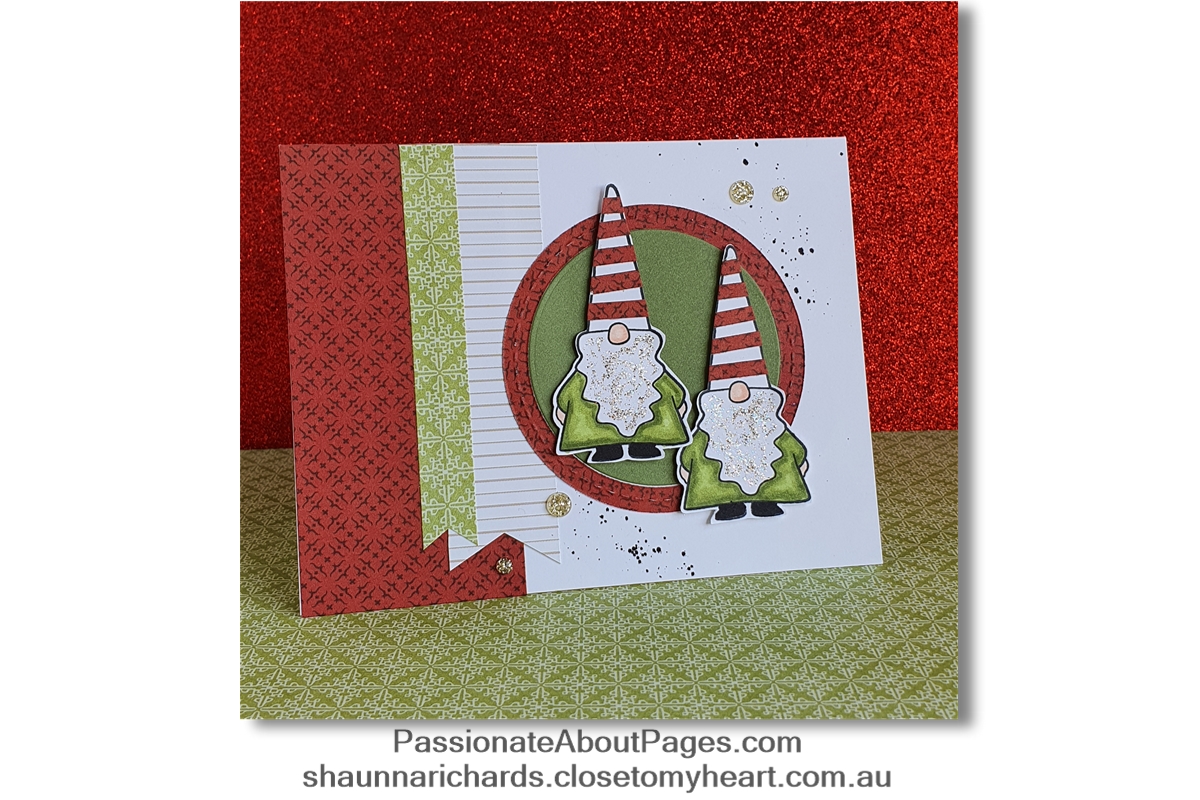 Order your supplies
The Comfort & Joy collection is available, while stocks last, until the end of October, 2020.   You can order papers, co-ordinating cardstock, PML Cards and 2 stamp/thin cut sets individually.  There is also a card workshop kit and a scrapbooking workshop kit for those who enjoy more decorative layouts. Check your consultant's website.  If you're an Aussie without a consultant, come shop with me by clicking here.
Next up is Doreen's blog, Scrapbooking and More . I'm sure you will enjoy her creativity.
 Happy Scrapping,
Shaunna
Products used in this project
9044 Make It From Your Heart Volume 4
X7261B Comfort & Joy Paper Pack
X7261C Comfort & Joy Co-ordinating Cardstock
Z3839 Scarlet Glitter Paper
X254 White Cards & Envelopes
D1976 Seasonal Borders Stamp Set
Z3772 Comfort & Joy Scrapbooking Stamps & Thin Cuts
D1962 Spooky Gnomes
Z4309 Circle Shaker Window Thin Cuts (Dies)
Z4054 Gold Embellishing Thread
Z3312 Gold Glitter Gems
Z3274 Clear Sparkles
Z2497 Dark Red TriBlend Marker
Z2474 Ice Grey TriBlend Marker
Z2498 Black TriBlend Marker
Z422 Black Shimmer Brush
Z4223 Red Shimmer Brush
Z3560 Golden Rod Stickles Glitter Gel
Z2835 New England Ivy Exclusive Inks Stamp Pad
Z6509 Candy Apple Exclusive Inks Stamp Pad
Z6526 Scarlet Exclusive Inks Stamp Pad
Z2850 Fern Exclusive Inks Stamp Pad
Z4189 Intense Black Exclusive Inks Stamp Pad