Bloom With Grace Australasian Blog Hop
Welcome to the CTMH Australasian Bloom with Grace Blog Hop.  This hop features the artwork of some talented women from across Australia and New Zealand.

If you arrived from  Maz's Blog, ArtyMaz, you are in the right place.  If this is your first time on a blog hop, simply read on and enjoy my creations.  Click on the link at the end of this post and it will take you to the next blog and so on and so on. Easy and fun! Best part- you can see several different projects you can create with Close To My Heart's Bloom with Grace collection!   When you land back here, you are done and it's time to hit the scrapbook room for some crafting fun.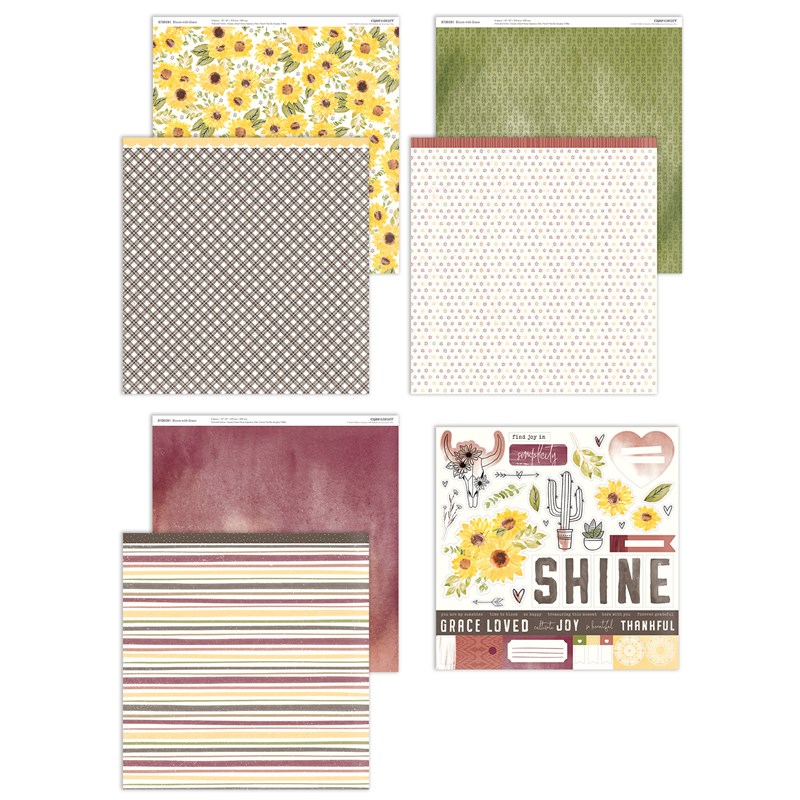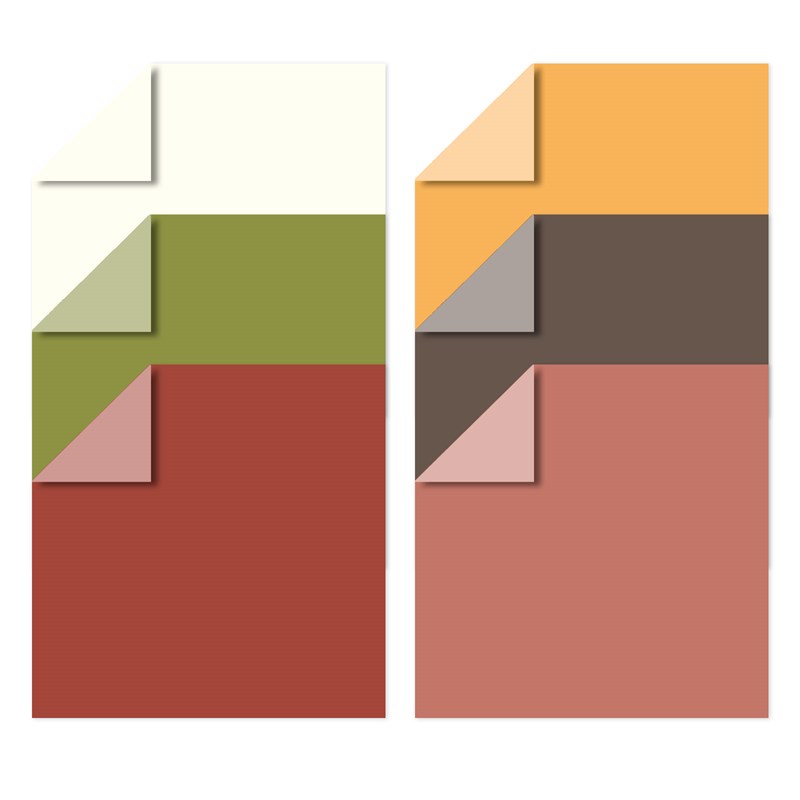 Earthy Tones

One of the things you will love about this collection is the earthy tones featured in the prints and co-ordinating cardstock.  Cinnamon, a new colour for 2020/21, is a perfect accompaniment for Australian coastline photos.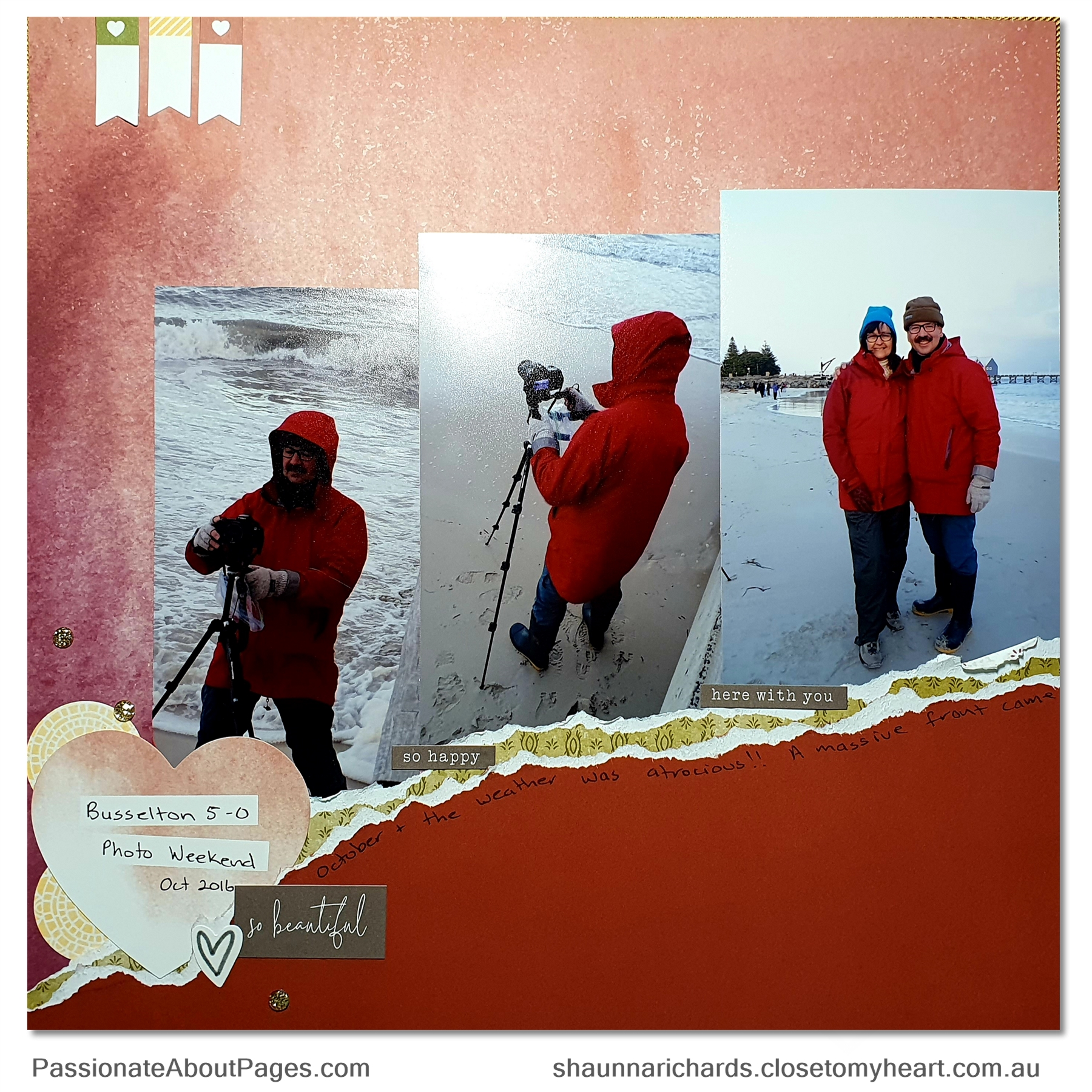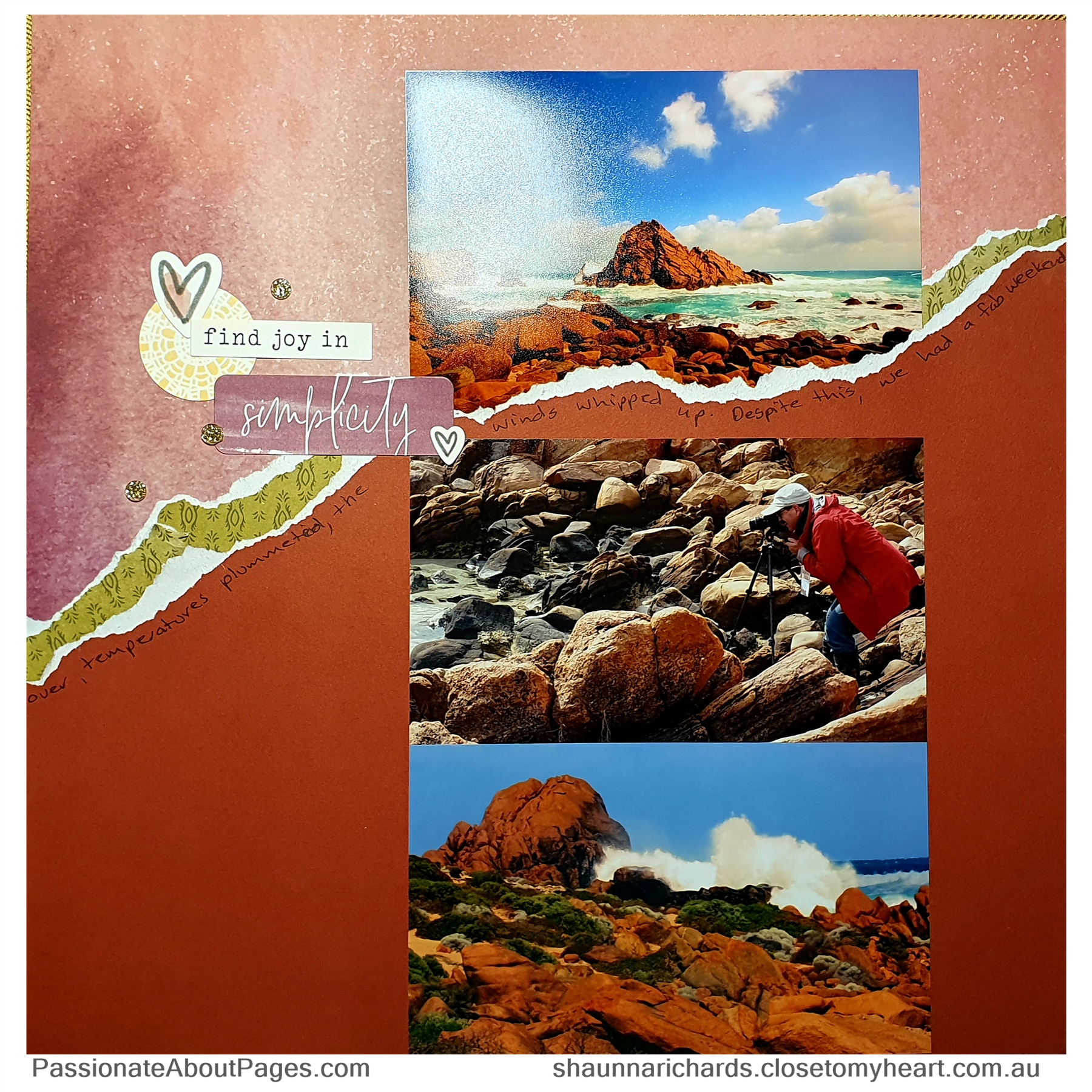 The solid cardstock creates a strong contrast with the water wash print. The fern print between almost looks like the waterline.  Draw a line on your cardstock and tear along the line.  Don't stress if your tear doesn't exactly follow the line – that's what erasers are for!

Tuck some of your photos behind the torn edge to soften the look of the pages.  Your journaling can also follow the line of the torn edge so it becomes an integrated part of the design.

Embellish with stickers

There is a fun array of words and phrases on the sticker sheet with this collection.  Cluster some with shaped stickers and add a few under photos as extra journalling.  Finish things off with a few Gold Gems and you have a super quick and easy layout made in under half an hour.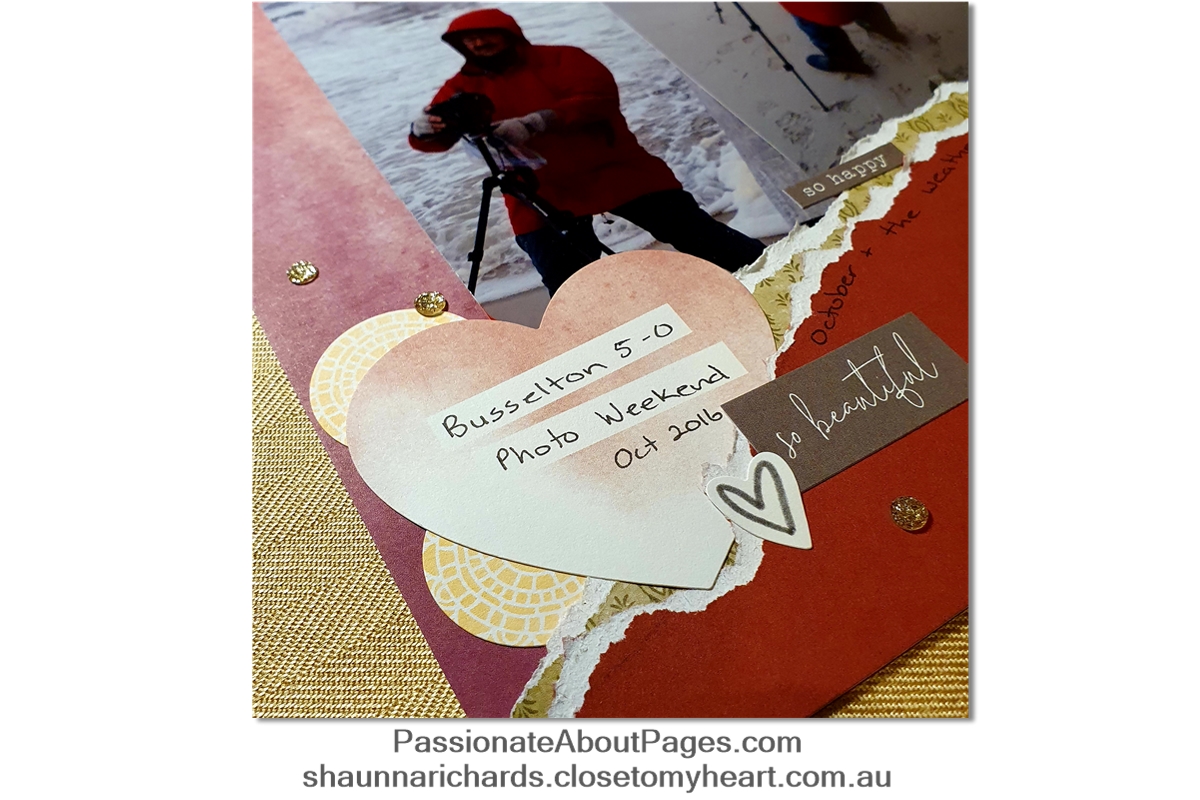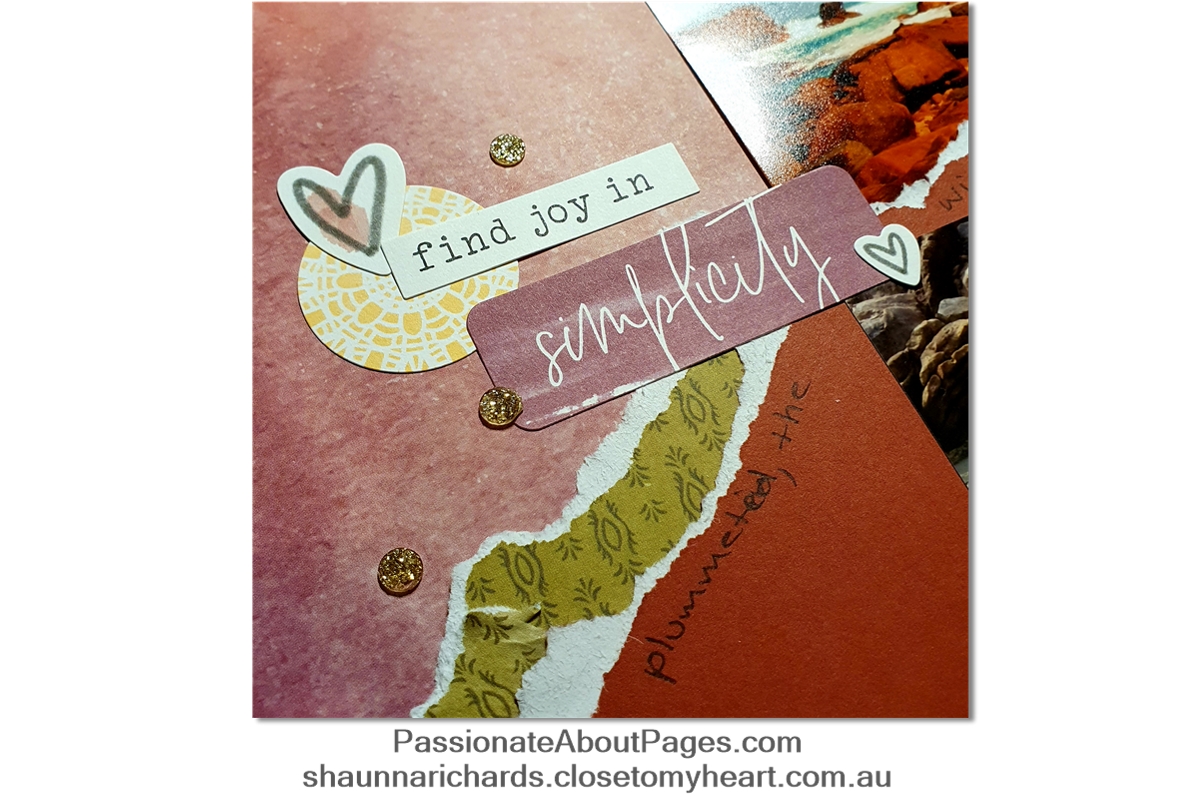 Order your supplies

The Bloom with Grace collection is available, while stocks last, until the end of October, 2020.   You can order papers, co-ordinating cardstock, PML Cards and 2 stamp/thin cut sets individually.  There is also a card workshop kit and a scrapbooking workshop kit for those who enjoy more decorative layouts. Check your consultant's website.  If you're an Aussie without a consultant, come shop with me by clicking here.

Please help me grow my blog following by liking or commenting on this post.  Then click on the underlined link and move on to Kimberley's blog, Kimmie Adds Sparkle, to see the project she has designed for you.

Happy Scrapping,
Shaunna

Products used in this project

X7260 Bloom with Grace Paper & Sticker Pack

X7260C Bloom with Grace Co-ordinating Cardstock

X6052 Cinnamon Cardstock

Z3312 Gold Glitter Gems