Happiest Place Blog Hop
Welcome to the CTMH Australasian Happiest Place Blog Hop.  This hop features the artwork of some talented women from across Australia and New Zealand.

If you arrived from  Lauren's Blog,  Lauren's CTMH Craftings, you are in the right place.  If this is your first time on a blog hop, simply read on and enjoy my creations.  Click on the link at the end of this post and it will take you to the next blog and so on and so on. Easy and fun! Best part- you can see several different projects you can create with Close To My Heart's Happiest Place collection!   When you land back here, you are done and it's time to hit the scrapbook room for some crafting fun.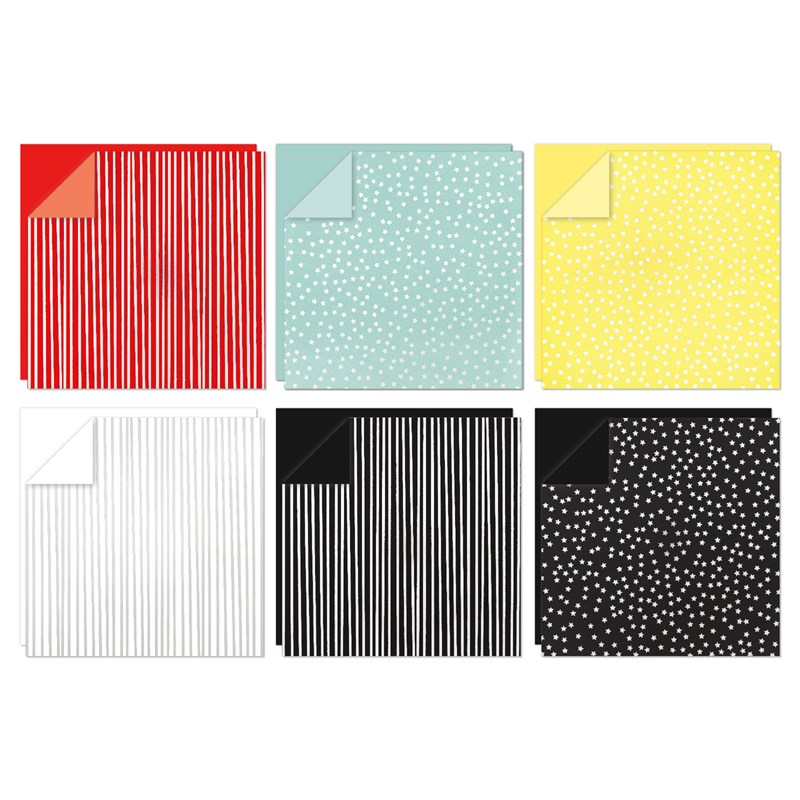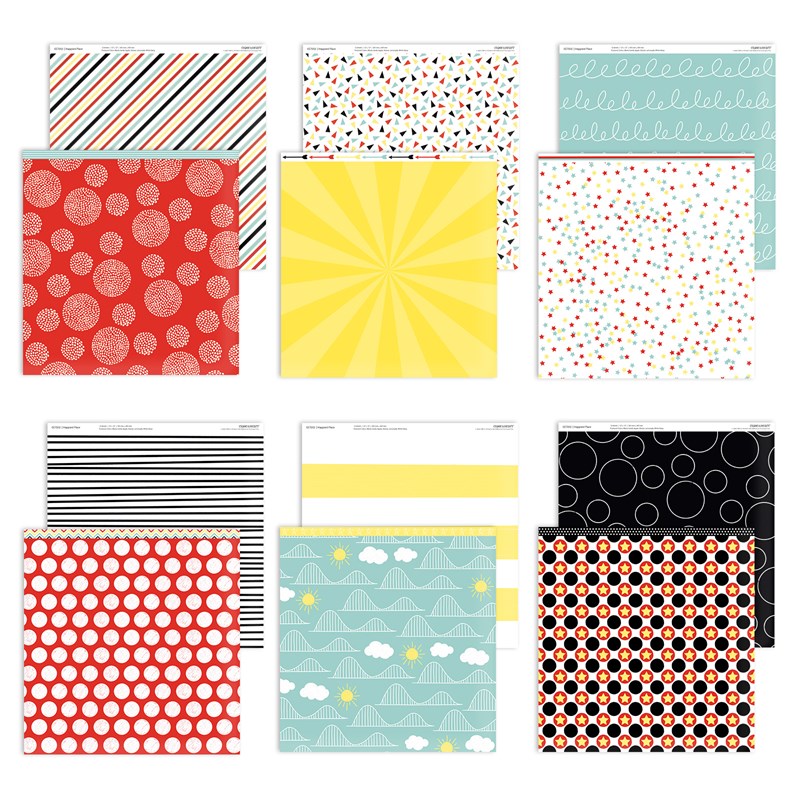 What's your Happiest Place?

Where is your happiest place?  This collection is filled with papers and decorative cardstock to help you highlight your happy places.  The colours are bright and cheery and the patterns adapt to so many different places and photo themes.

My current happy places include picnics in National Parks, our home, friend's homes and the WA Ballet centre.  All these places have made me happy over the past few weeks. My FAVOURITE place is anywhere my family is – currently that's on video calls! 

Remember a special birthday

Our soon to be son-in-law turned 30 on the weekend.  Sadly, he and my daughter are in lock down and had to celebrate alone.  So many friends and family members got in touch to help make his day special.  This layout features some of the photos shared on the day.

Make It From Your Heart

Once again, I reached for my copy of Make It From Your Heart, Vol 3 for a layout pattern.  This time I used Pattern 2.  I replaced the solid block (Pieces B & E) with ¾" x 6" strips of the embossed stars cardstock. You need 7 strips each in 3 colours.  One strip is cut in half long ways (Glacier in my example)
Hooray for Today

The layout didn't need much more in the way of embellishments.  The title is cut using the Hooray for Today layered Thin Cuts.  It's bold and sparkly thanks to the silver glitter paper.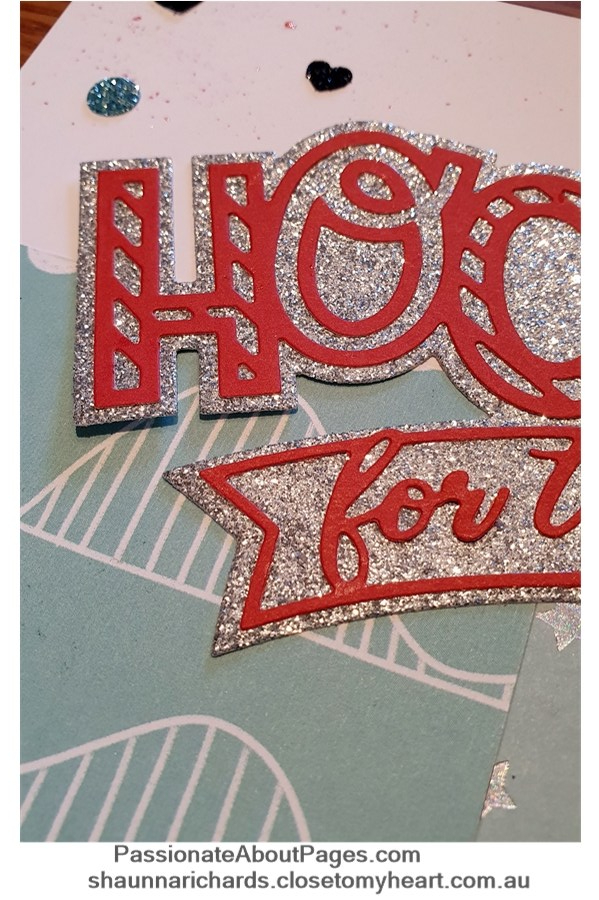 The Candy Apple Shimmer brush provided some splatters and the hearts and dots came from my stash.  It's well worth rummaging through your embellishments occasionally – you often find exactly what you need tucked away and long forgotten!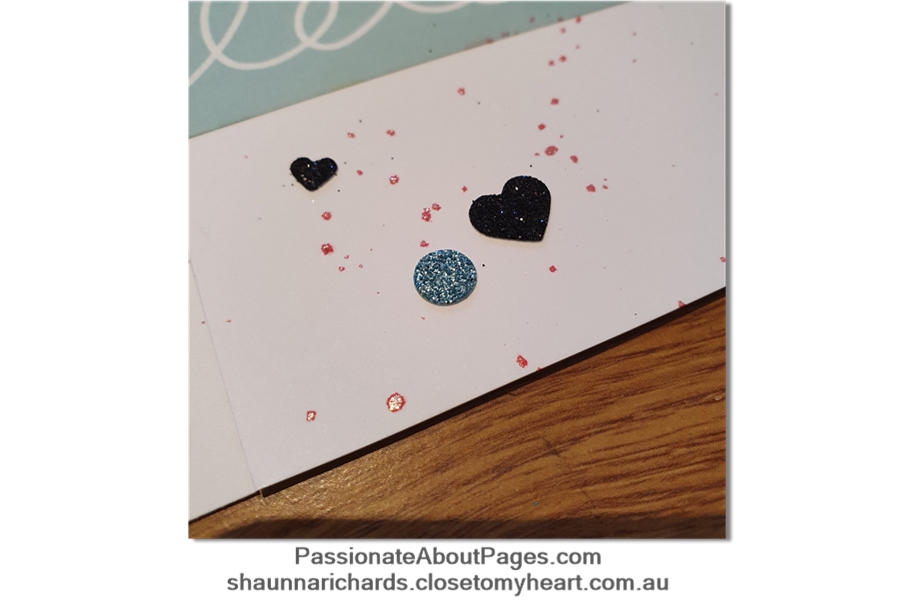 Order your supplies this month

The Happiest Place collection is available, while stocks last,  until the end of August, 2020.   You can order papers, stickers, co-ordinating cardstock, a stamp/ thin cut set and a Digital Art bundle individually.  There is also a gorgeous Cut Above Layout kit for an 8 ½" x 11" album. Check your consultant's website.  If you're an Aussie without a consultant, come shop with me by clicking here.

Join an online workshop

You will also want to head over to the Close To My Heart Official Facebook page and click 'Going' on their FREE Aug 26-28, 2020 Happiest Place event to be in the running for one of dozens of prizes.  You will learn how to make a fabulous 12" x 12" set of layouts and a set of cards along with the 8 ½" x 11" pages

Please help me grow my blog following by liking or commenting on this post.  Then click on the underlined link and move on to Doreen's blog, Scrapping and More with Doreen, to see the projects she has designed for you.

Happy Scrapping,
Shaunna

Products used in this project

7202 Happiest Place Paper Packet

CC7203 Happiest Place Co-ordinating Cardstock

Z3714 Hooray for Today Thin Cuts

Z4223 Red Shimmer Brush

Z3239 Silver Glitter Paper

9043 Make It From Your Heart Vol 3