CTMH Cardstock Carnival Australasian Blog Hop
Welcome to the CTMH Australasian Cardstock Carnival Blog Hop.  This hop features the artwork of some talented women from across Australia and New Zealand.

If you arrived from  Doris' Blog, Creative Inspirations, you are in the right place.  If this is your first time on a blog hop simply read on and enjoy my creations.  If you like what I show today, please subscribe to my blog, leave a comment on this post or share it on social media. Then you click on the link at the end of this post and it will take you to the next blog and so on and so on. Easy and fun! Best part- you can see several different projects you can create with Close To My Heart's Two Toned Coloured Cardstock!   When you land back here, you are done and it's time to hit the scrapbook room for some crafting fun.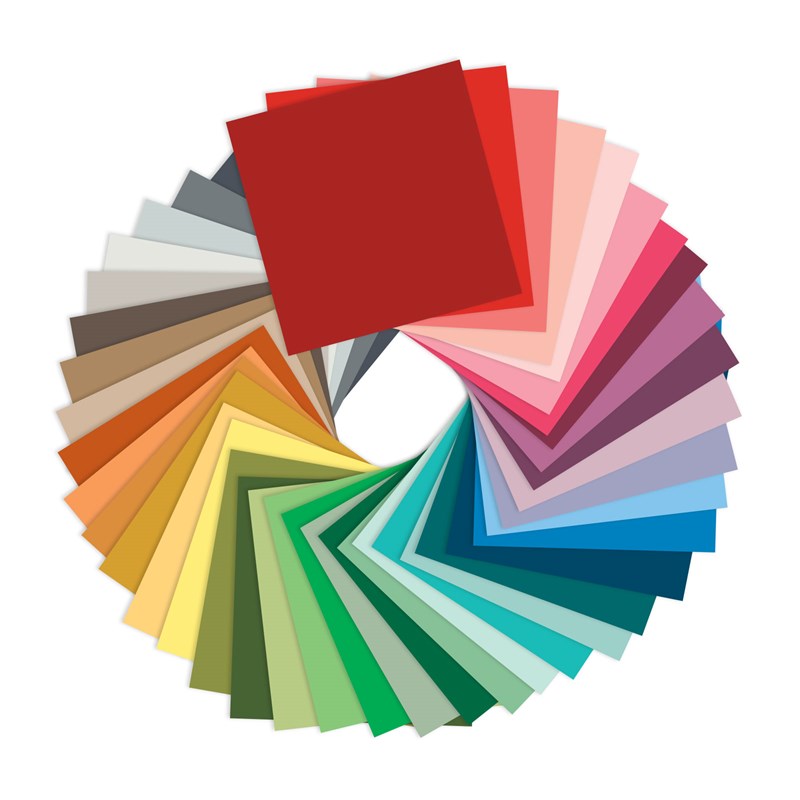 Cardstock Carnival

Cardstock is a real workhorse in our scrapbooks, often sitting in the background as page bases, photo mats and journal boxes.  Today we are bring the rainbow of colours available through Close To My Heart, into the spotlight.

This month we have amazing discounts on ALL the plain cardstock in our range. It's the perfect opportunity to stock up on your favourites.

Work with a monochromatic colour palette

Many of the bundles on offer this month feature 3 or 4 colours which are shades of one colour family.  This layout features the blues.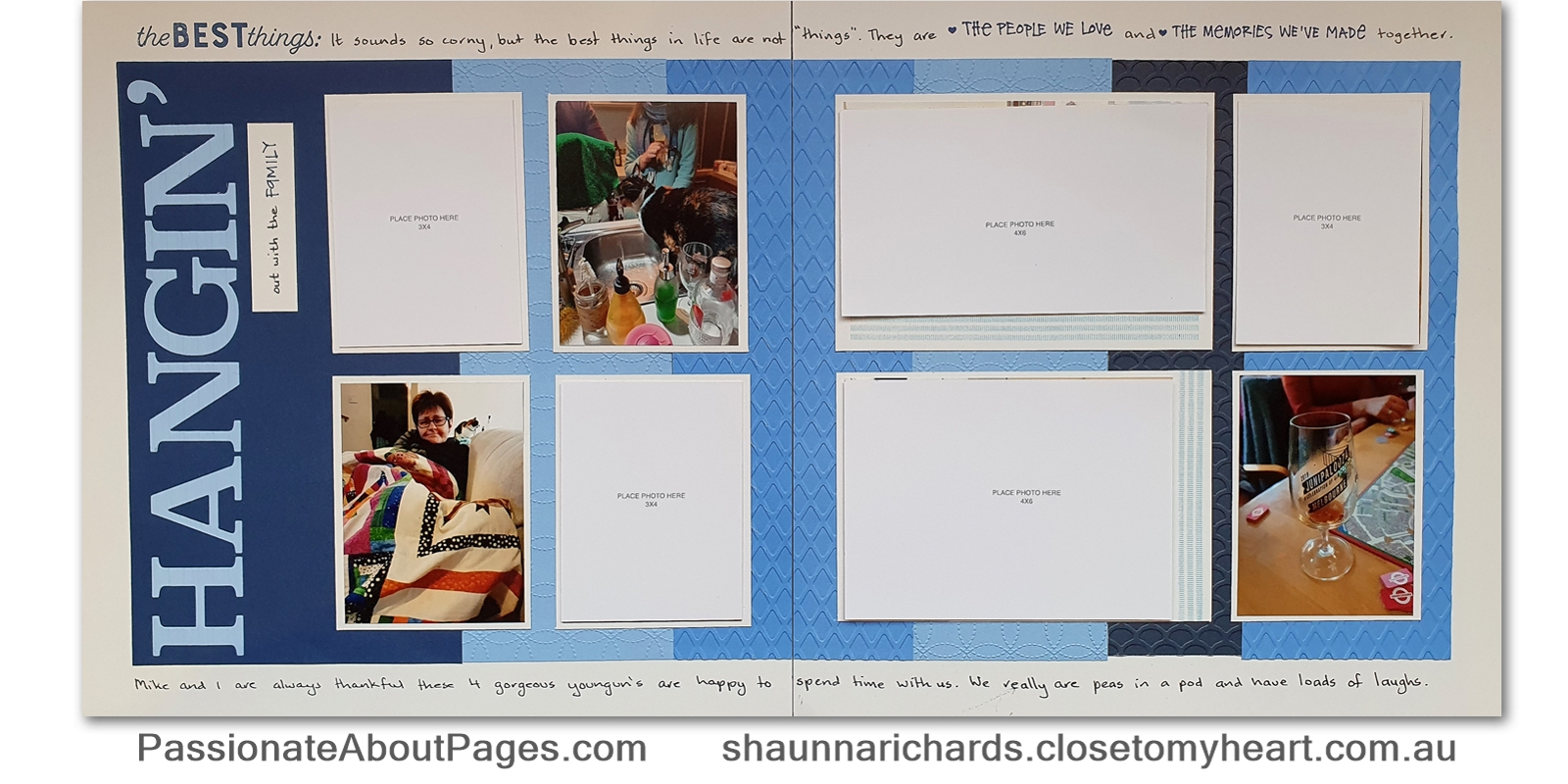 To add a little extra interest to the design, run cardstock through an embossing folder.  The textured patterns really add some pop.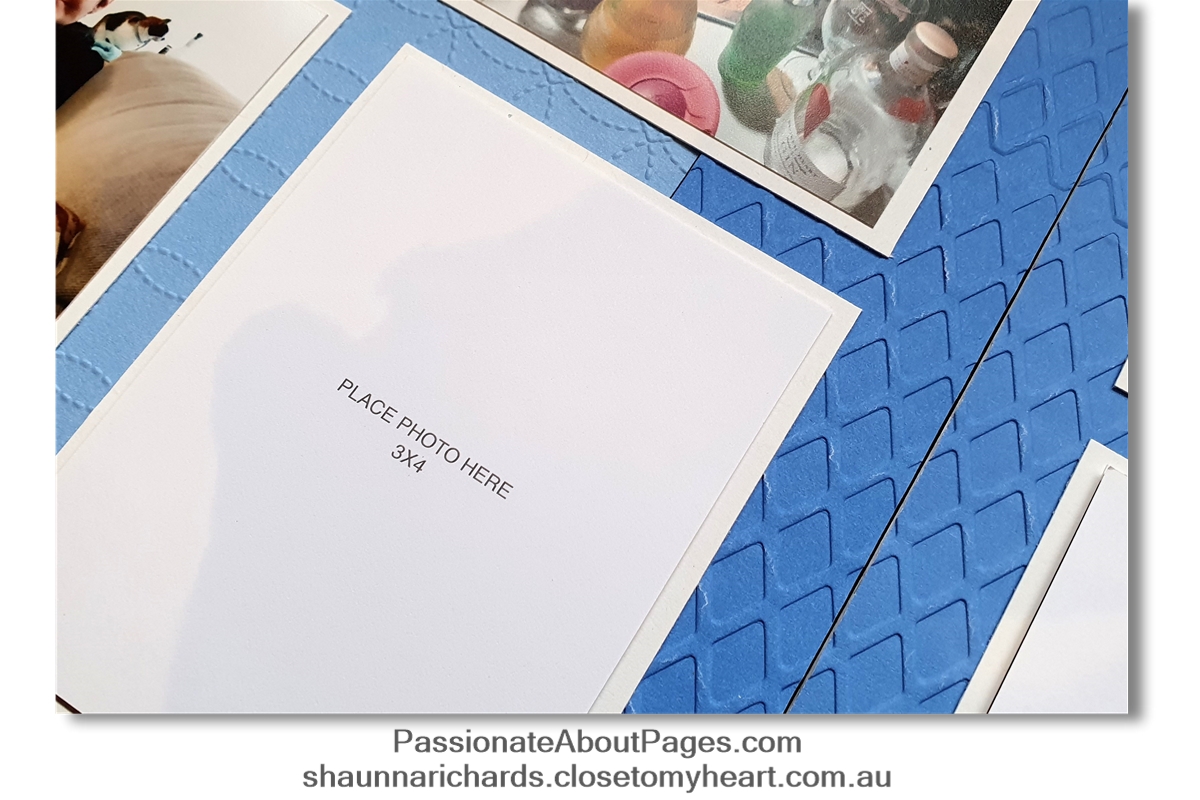 For this fun title simply emboss the cardstock first and then cut the letters with the Classic Alphabet Thin Cuts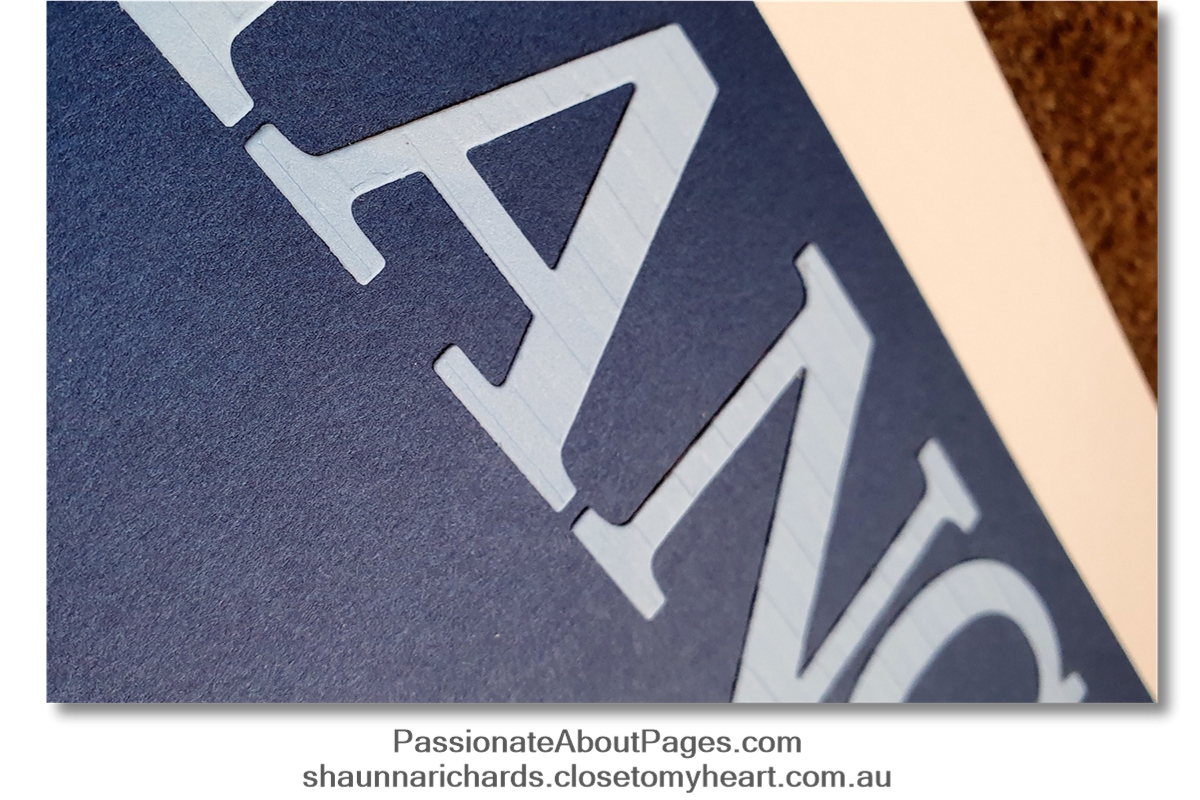 Make a rainbow sunburst on your page

Using the light and dark sides of 7 different colours makes it easy to create subtle colour transitions on a starburst page.  This page is the start of a chapter on all the GOOD to come from living in the time of a Covid 19 pandemic.  There are so many fun and inspiring things happening around the world that are worth remembering.  There are also many, many hilarious online gatherings and activities with our family and friends to record.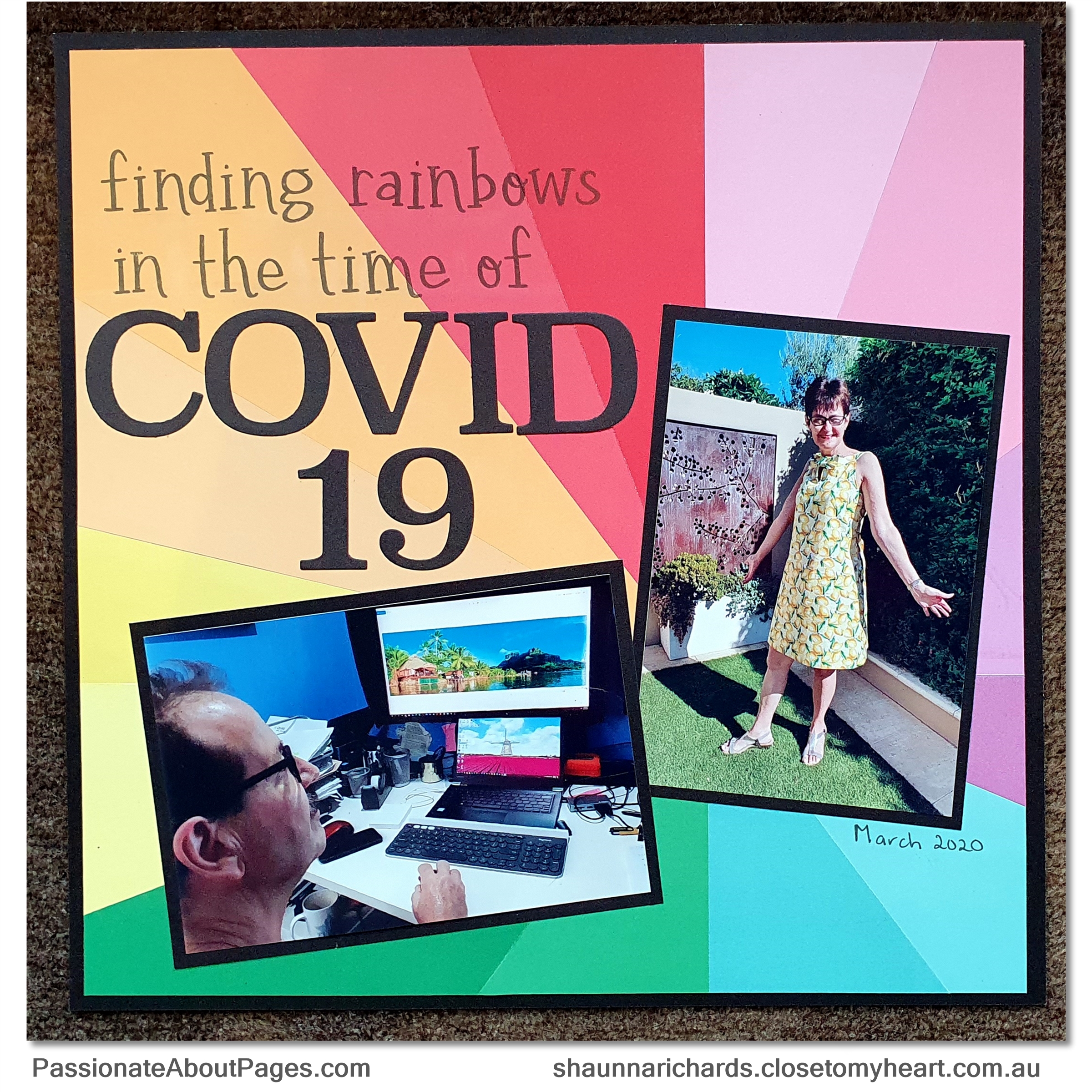 Stamp on cardstock

Plain cardstock is the perfect canvas for stamping.  This layout features background stamping of many small icons on the white cardstocks.  Simply take a 3" block and add lots of small stamps to it.  Then repeatedly stamp around the outside edges of the cardstock.  All these images came from Let the Good Times Roll (D19195E)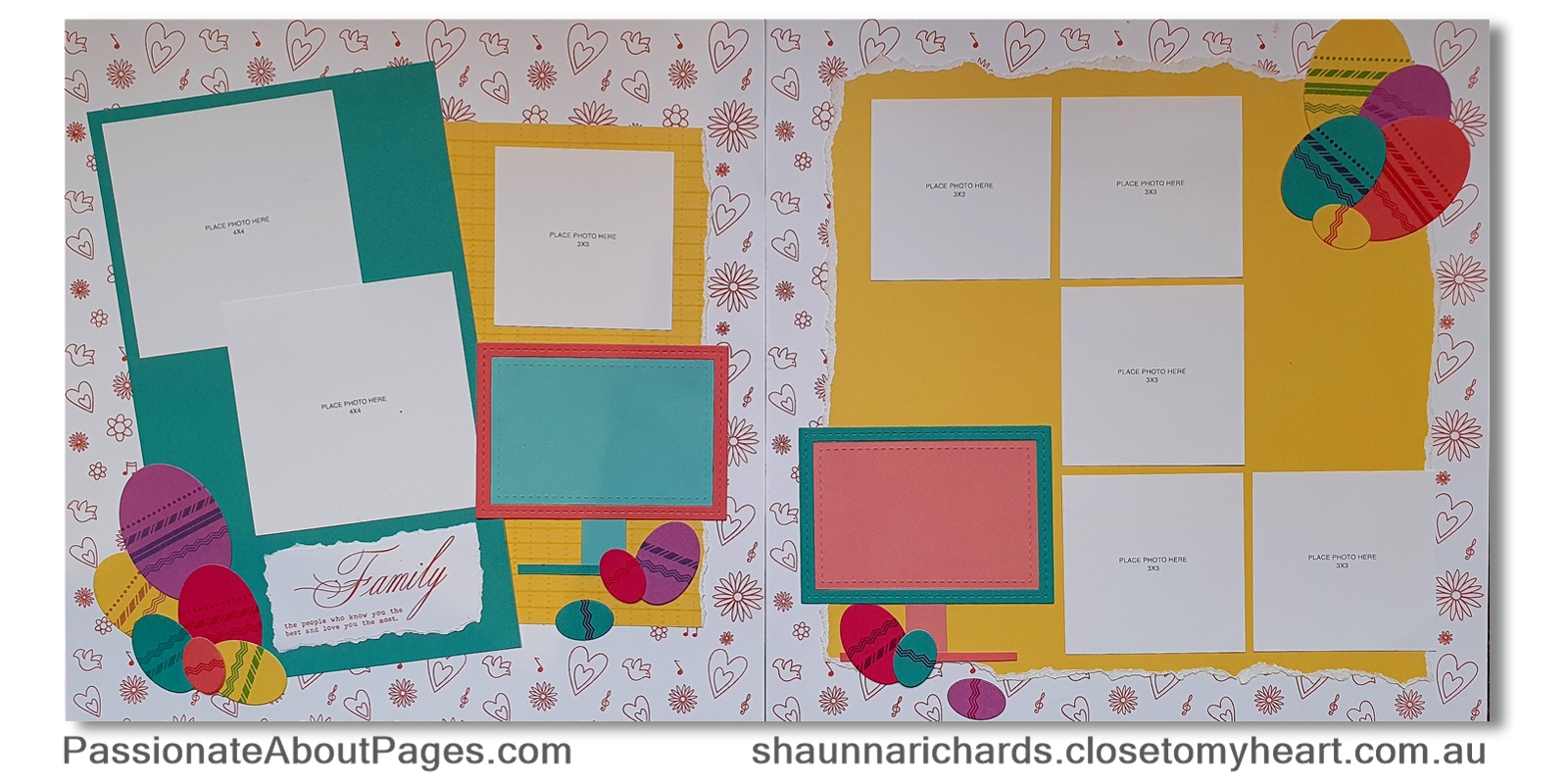 The yellow panel on the LH page has horizontal and vertical lines stamped in matching ink for a tone on tone look.  It's tricky to photograph but shows up in real life.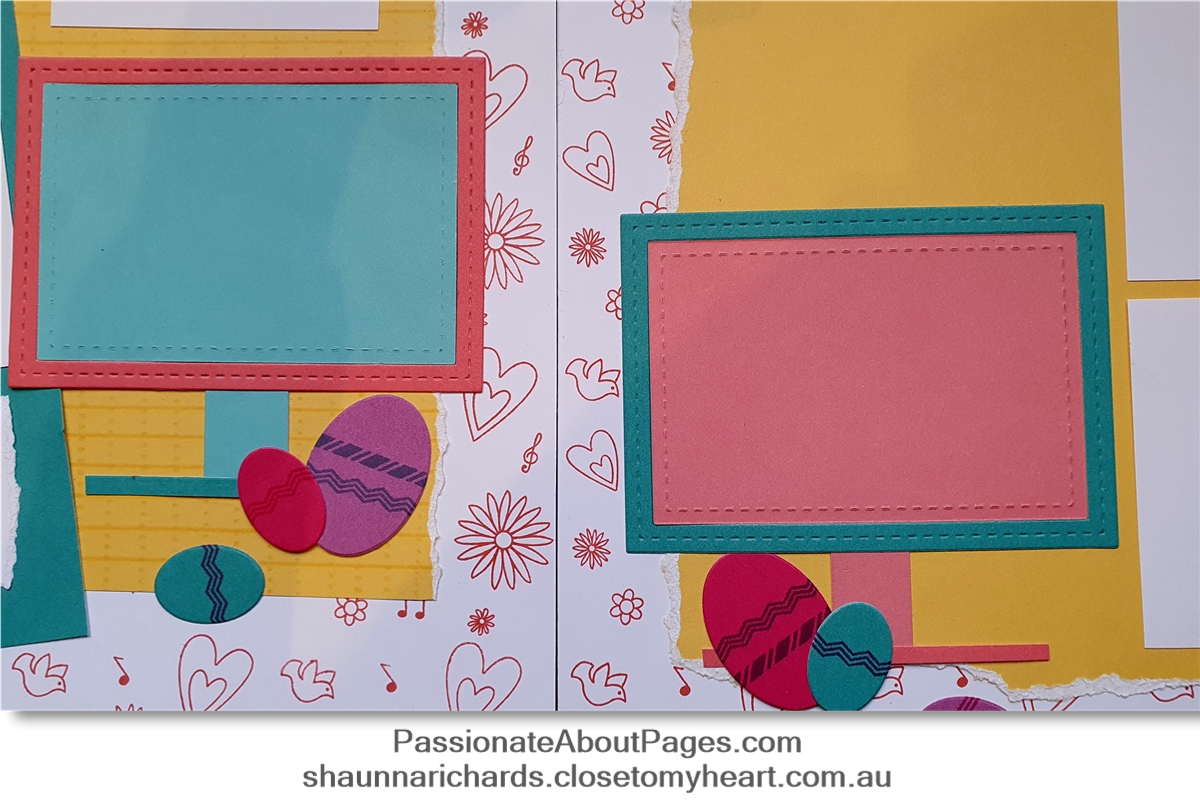 Create TV screens using the stitched Rectangle dies and some small scraps.  This layout will include photos of our virtual Easter Sunday lunch shared with our family across 2 states.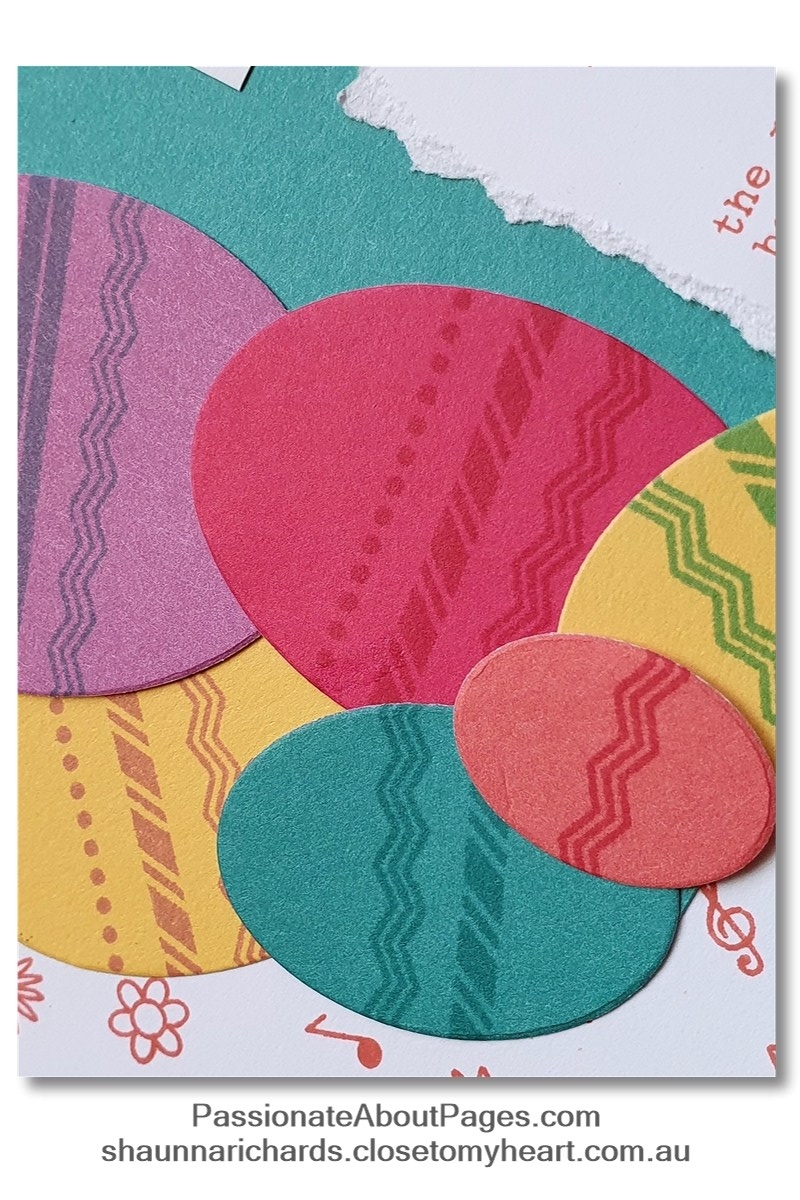 Easter egg wrappers can be created by stamping fun line designs across the middle of the egg shapes.  These line stamps are part of the Build A Plaid set (D1886)

Order your supplies this month

The Cardstock Carnival Special runs until the end of  April 2020.   Be sure to check out the variety of bundles on offer by visiting the promotions tab on your consultant's website.  The best value bundle is the one with ALL the colours – you will be spoilt for choice once you have this lovely rainbow of cardstock

Please help me grow my blog following by liking or commenting on this post.  Then click on the underlined link and move on to Maz's Blog to see the project she has designed for you.

Happy Scrapping,
Shaunna