Seas the Day Australasian Blog Hop
Welcome to the CTMH Australasian Seas the Day Blog Hop.  This hop features the artwork of some talented women from across Australia and New Zealand.

If you arrived from  Maz's Blog, aMazing Creations, you are in the right place.  If this is your first time on a blog hop simply read on and enjoy my creations.  If you like what I show today, please subscribe to my blog, leave a comment on this post or share it on social media. Then you click on the link at the end of this post and it will take you to the next blog and so on and so on. Easy and fun! Best part- you can see several different projects you can create with Close To My Heart's Seas the Day collection!   When you land back here, you are done and it's time to hit the scrapbook room for some crafting fun.
Seas the Day – Scrapbook Subscription

I have chosen to work with this month's Craft with Heart Scrapbook subscription pages.  The two layouts were perfect for the next lot of photos on my list to scrapbook.  If you haven't seen these kits before, let me share a little about them.

The kits come with pre-printed pages and pre-cut elements such as photo mats and die-cuts, along with stickers, for two, 12x12 layouts.  You receive a full colour handout showing one way to use each design.  They don't always exactly match the collection but they go with the theme.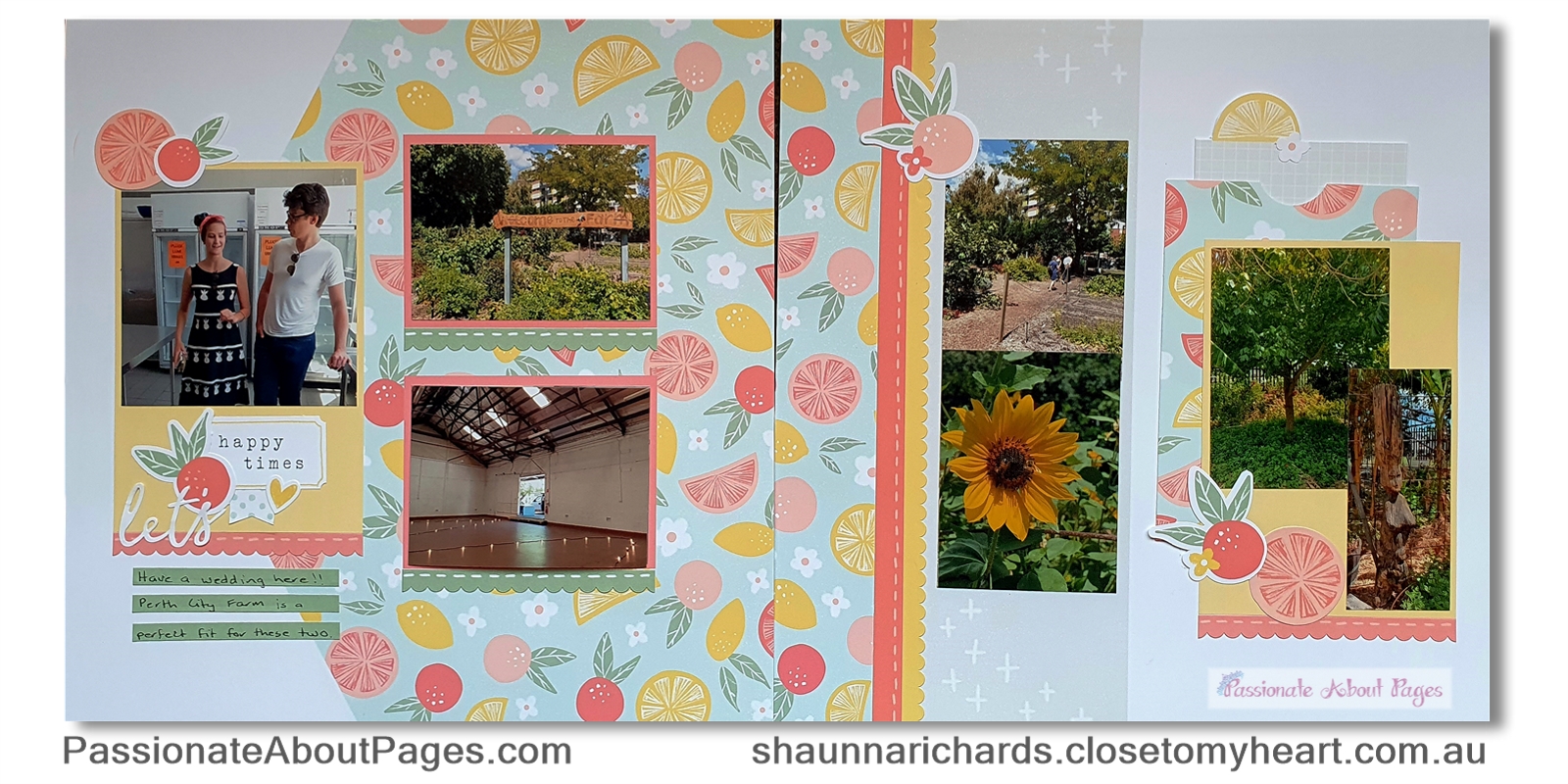 Three ways to use the kits

Copy exactly from the handout – this is the fastest scrapbooking you will ever do.  Don't overthink it, just find photos to match the sizes on the layout and stick them down.  This is perfect for those times you are in a creative funk or you are short on time. 
Follow the basic layout but tweak it to suit your photos and story.  It's super easy to adjust photo placement or make room for a longer story by changing the placement of elements on the layout.  Both of my layouts are examples of this.
Take the elements, add some goodies from your stash and create a unique layout of your own.  This is lots of fun if you have some special photos that you want to really pop on the page.
Tell your Covid-19 stories

We are living through an historic time, be sure to write about how you feel as your life is impacted.  This layout reminds me that I still begin each day joyfully – it just has to last me all day as there are no other fun outings on offer .

Subscribe this month

The Seas the Day Craft With Heart layouts are available until the end of April 2020.   Enrol for a subscription through your Close To My Heart consultant's website.  You can choose to receive your kits monthly or 4-monthly.  The best value comes when you sign up for a full year. 

May 1 brings a new set of kits which I know you will love.

Please help me grow my blog following by liking or commenting on this post.  Then click on the underlined link and move on to Lauren's blog, CTMH Craftings, to see the project she has designed for you.

Happy Scrapping,

Shaunna