S2004 O-fish-ally Awesome CTMH Australasian Stamp of the Month Blog Hop
Welcome to the Stamp of the Month Australasian Blog Hop.  This is a circular hop.  If you arrived from Maz's Blog, you are in the right place. Simply read through this post and click on the link to the next blog at the end of it.  Keep reading and 'hopping' until you find yourself back where you started from.  Each blog will showcase a project featuring the O-fish-ally Awesome (S2004) stamp set which is April's Stamp of the Month from Close To My Heart.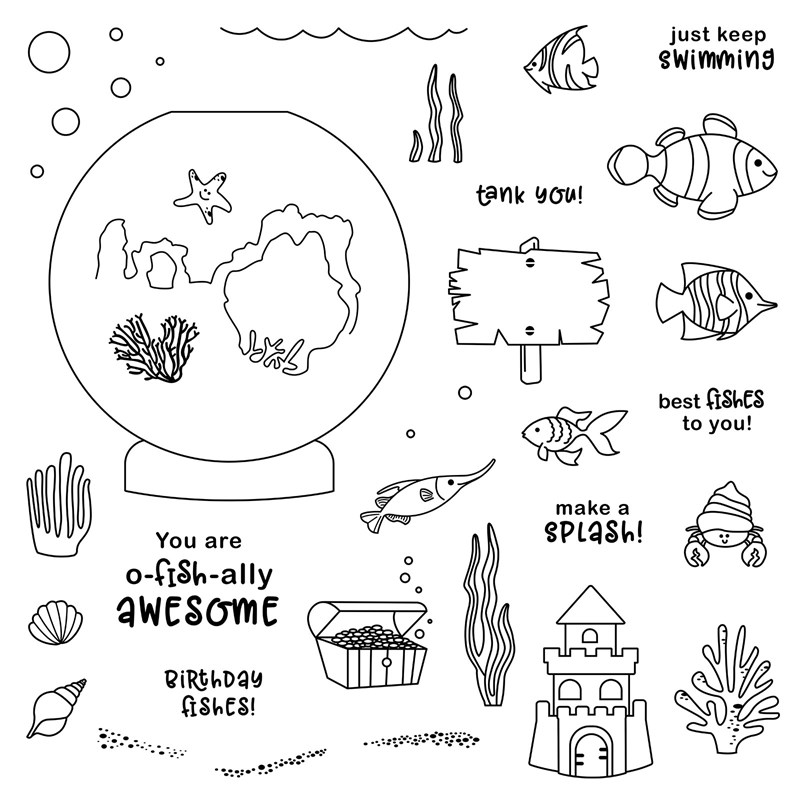 This set is for everyone

Judging by the number of amazing projects being created with this set in our consultant community, I think you are all going to love it too.  So many realistic line drawings of undersea animals and plants with a little bit of whimsy thrown in.

Use O-fish-ally Awesome on a scrapbook layout

What a challenge it's been to design a project different to all the others I have seen shared in our consultant groups!  My hubby is finishing up the editing of photos from Close To My Heart's 2016 Incentive Trip to Tahiti.  We loved every minute of it and I've been waiting for just the right papers and stamps to use in the album.  This Stamp of the Month is a great start.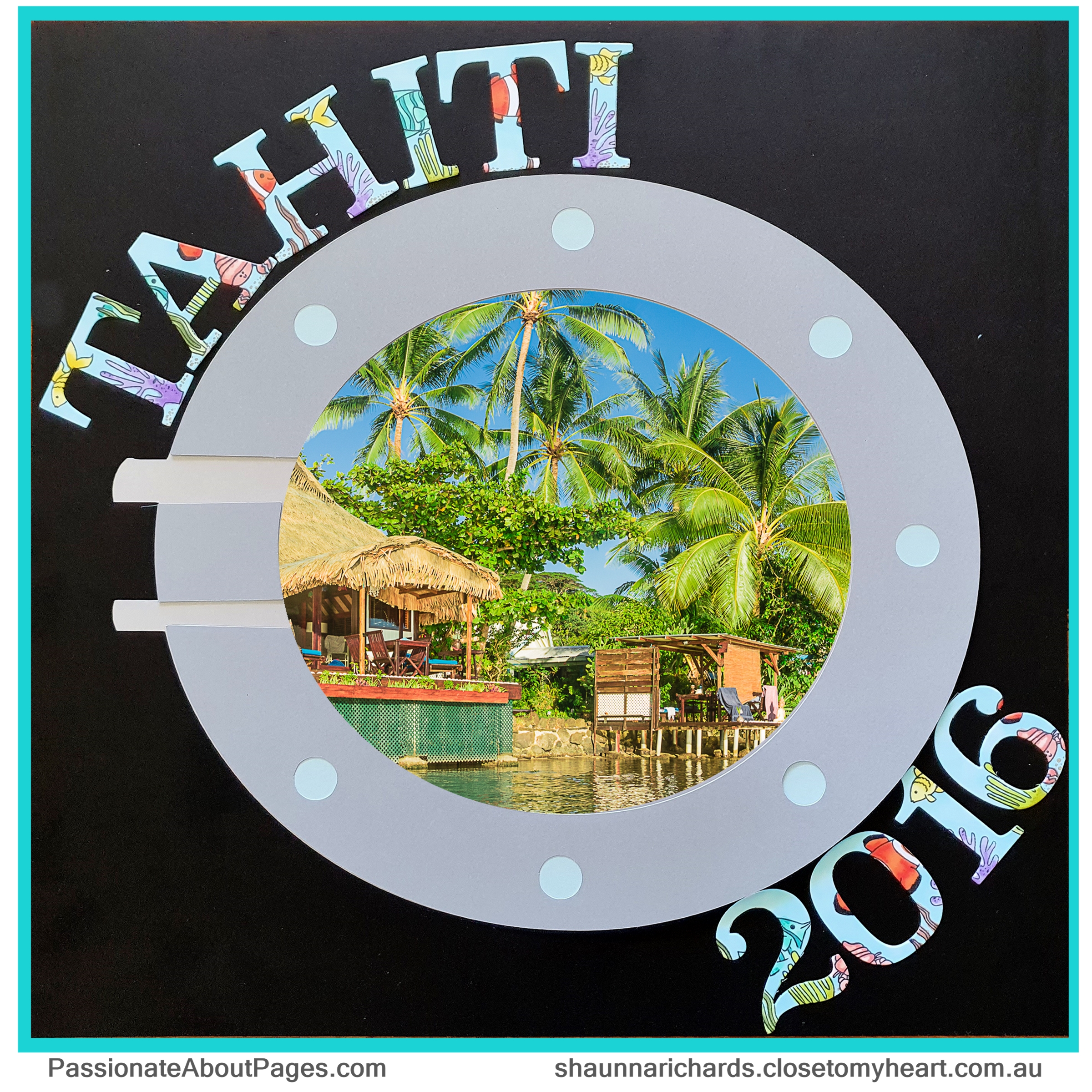 Use O-fish-ally Awesome to create a scene

With so many stamps on one sheet, it is easy to create and underwater scene.  Begin by clustering the seaweed images and stamping repeatedly across your 12" strip of cardstock.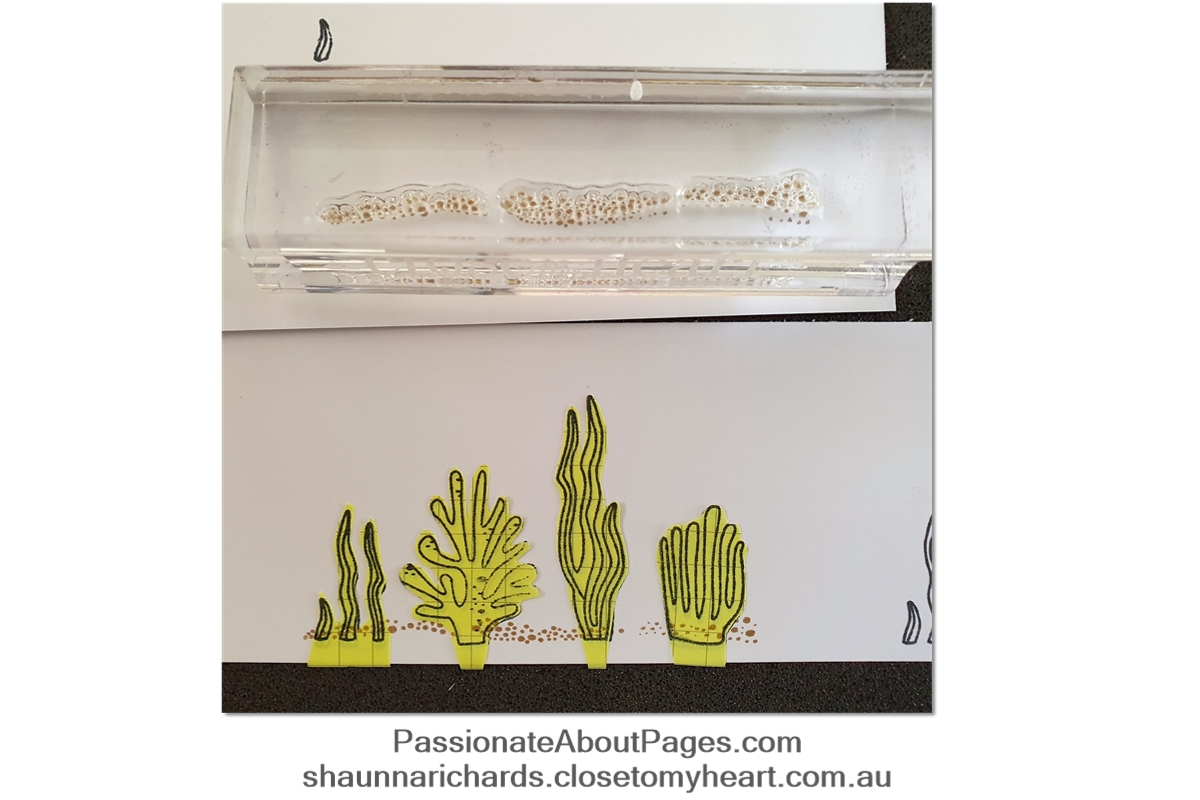 Stamp the same cluster onto a Post-It note and cut out.  I use the Post-It notes with full adhesive backing.  Leave a little 'grab tab' at the base of each plant so you don't get fingerprints on the adhesive side of the paper.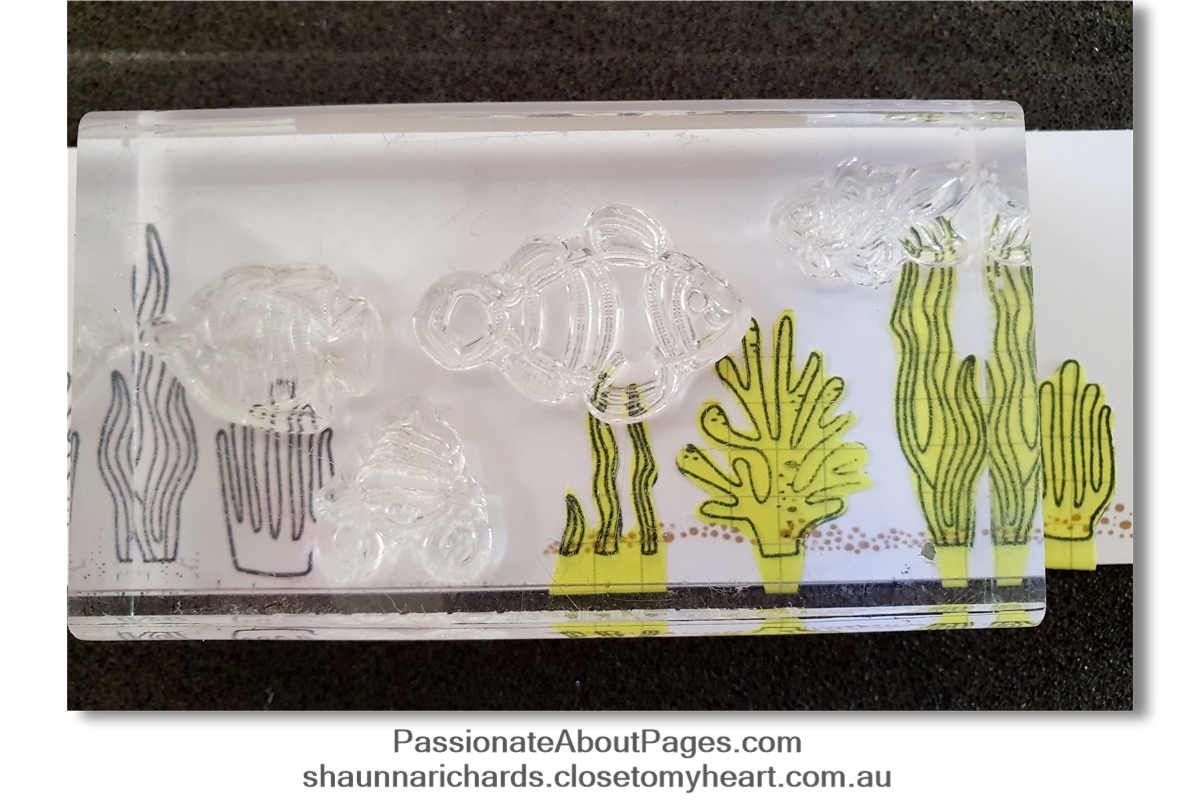 Cover the stamped images.  Stamp sand and the animal images over this cluster.  When you lift off the Post-It note masks, it will look like the fish are swimming behind the seweed.

Colour images with Tri-blend Markers

These have to be the easiest way to shade images.  3 tones of one colour are included in each marker.  Work from light to dark.  If you are not sure what colours to use, simply search 'Tropical Fish Images' and copy from real life.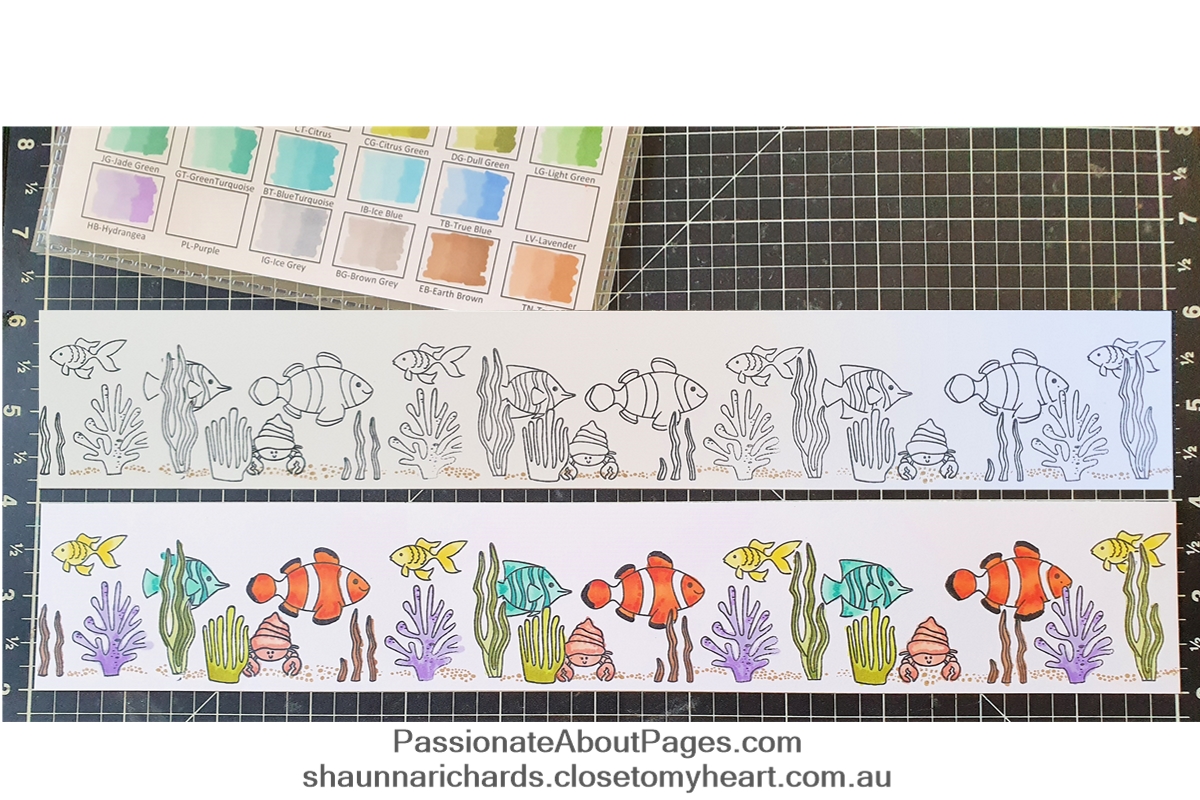 Once your mages are coloured choose a light blue and fill in all of the background.

Three ways to use your scene

Now you have options!  Leave the scene as a strip and make it into page border; Cut the title from the scene using Classic Alphabet Thin Cuts and add a neutral colour to the background or use the individual letters as I have in the layout above.


The Port Hole is easy to make using circles of different sizes.  I cut mine on the Cricut but you could trace around plates or use a cutting system.

Order your Stamp of the Month

O-fish-ally Awesome (S2004) is only available during April, 2020.  Full retail price is $34 but you can have this gorgeous set for just $9 when accompanied by an $80 order. Place your order with your Close To My Heart Consultant.
Did you notice this page is created exclusively with cardstock?  No patterned papers were used.  That's because this month we have a fabulous special called Cardstock Carnival – Close To My Heart's full range of two-toned cardstock is heavily discounted during the month of April.  Stock up on your favourite colours and earn the Stamp of the Month at a great discount while you are there.
Thanks for visiting! I'd love you to give this post a thumbs up, leave a comment or share the post with a crafty friend before you click on the underlined link and move on to Lauren's Blog , CTMH Craftings, to see the lovely project she has designed for you.

A list of the currently available products used on this project follows.  All items are available to purchase from your Close To My Heart Consultant. If you don't have a consultant, this link will take you to my website.

Happy Scrappin'

Shaunna

Currently Available products used in the Project

S2004 O-fish-ally Awesome Stamp Set

X6027 White Daisy Cardstock

X5961 Black Cardstock

X5954 Pewter Cardstock

X5947 Mink Cardstock

X5978 Glacier Cardstock

Z2481 Coral TriBlend Marker

Z2494 Hydrangea TriBlend Marker

Z2491 True Blue TriBlend Marker

Z2486 Dull Green TriBlend Marker

Z2484 Citrus Green TriBlend Marker

Z2482 Citrus TriBlend Marker

Z2480 Orange TriBlend Marker

Z2478 Earth Brown TriBlend Marker

Z2476 Fair Skin TriBlend Marker

Z3271 Archival Black Ink