Yesterday & Today Australasian Blog Hop
Welcome to the CTMH Australasian Yesterday & Today Blog Hop.  This hop features the artwork of some talented women from across Australia and New Zealand.

If you arrived from  Lauren's Blog, CTMH Craftings, you are in the right place.  If this is your first time on a blog hop simply read on and enjoy my creations.  If you like what I show today, please subscribe to my blog, leave a comment on this post or share it on social media. Then you click on the link at the end of this post and it will take you to the next blog and so on and so on. Easy and fun! Best part- you can see several different projects you can create with Close To My Heart's Yesterday & Today collection!   When you land back here, you are done and it's time to hit the scrapbook room for some crafting fun.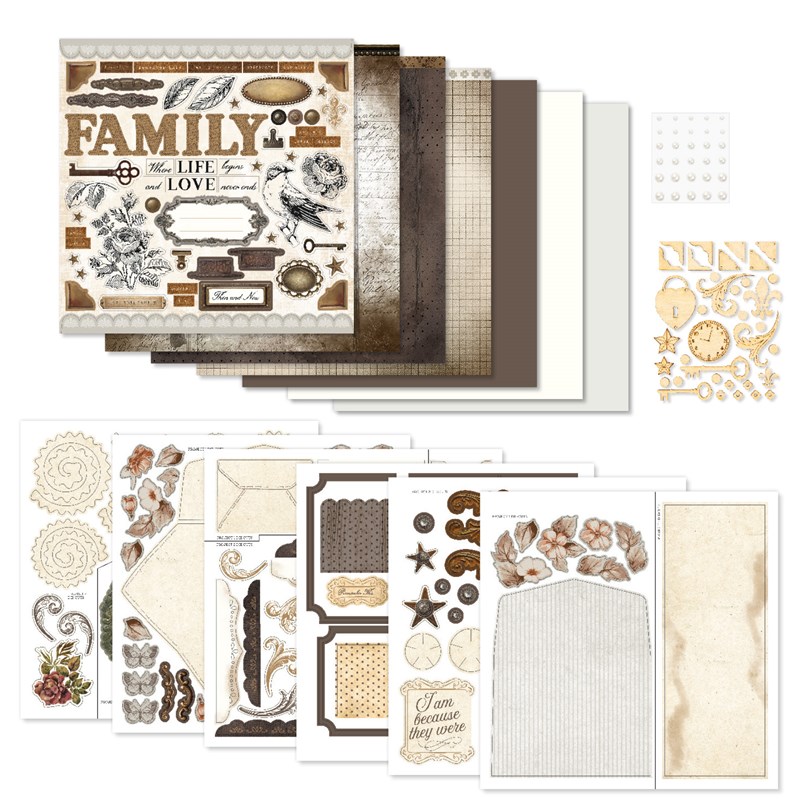 Yesterday & Today – more than a heritage collection

This whole collection is in shades of brown and grey.  That can be a challenge for bright loving scrapbookers like me.  I have to confess, I wasn't a fan when I first saw the preview images but I have now created many layouts I adore using this collection.

The neutral shades make the perfect backdrop for outdoor pursuits and photos of nature.  Today's layout features the vibrant reds and greens of King Parrots.  If bright papers were also used on the layout it would be an assault on the senses.  Accenting with shades of brown allows the photos to shine.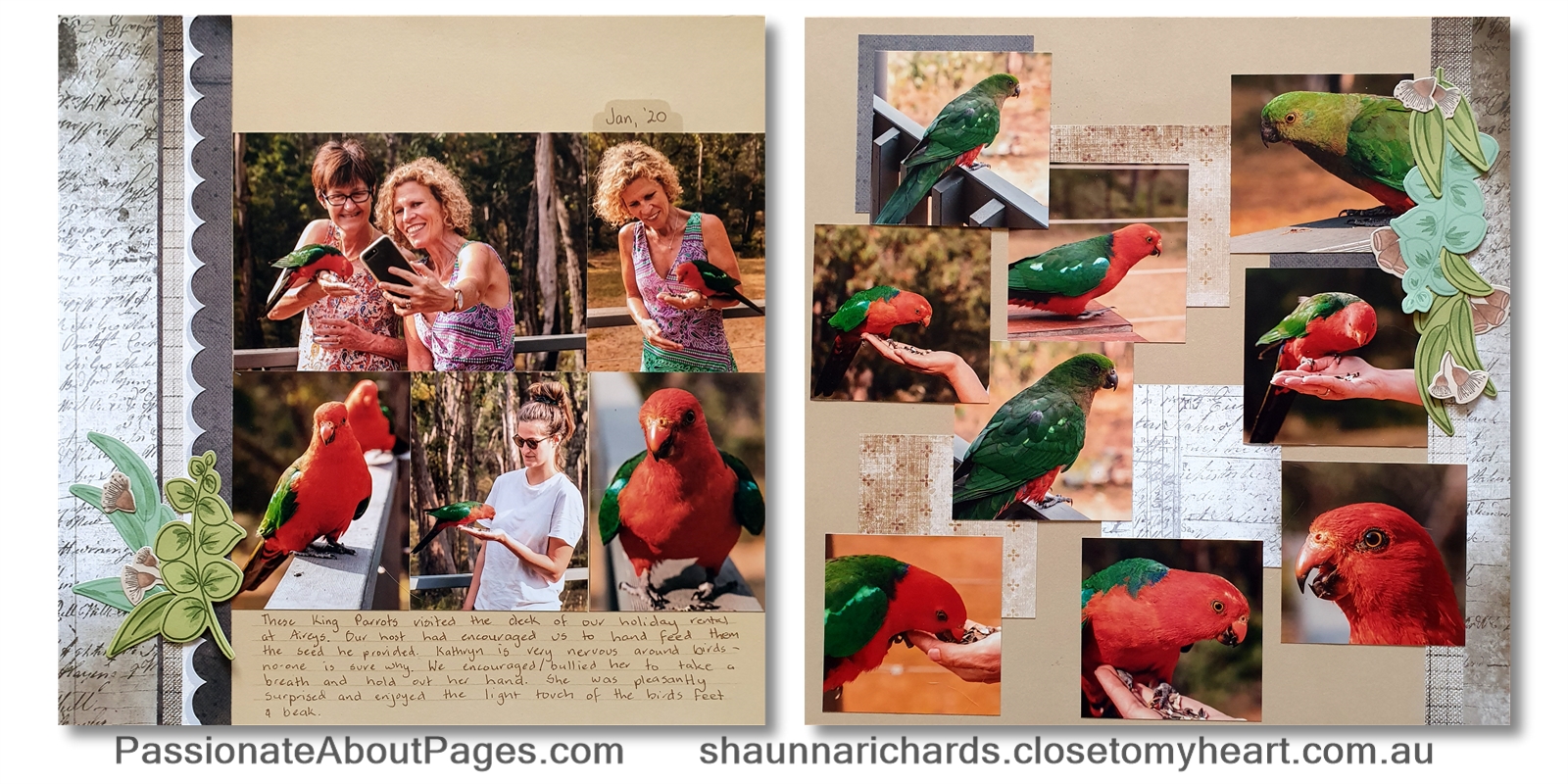 Keep the page design simple

You really can't go past a border made up of strips of varying widths.  It's a simple way to ensure you have a lot of real estate on your pages for photos.  This layout holds 14 photos without a flip flap in sight!

Working on page bases of toffee cardstock helps blend the printed papers with the backgrounds of the photos, adding warmth and texture to it.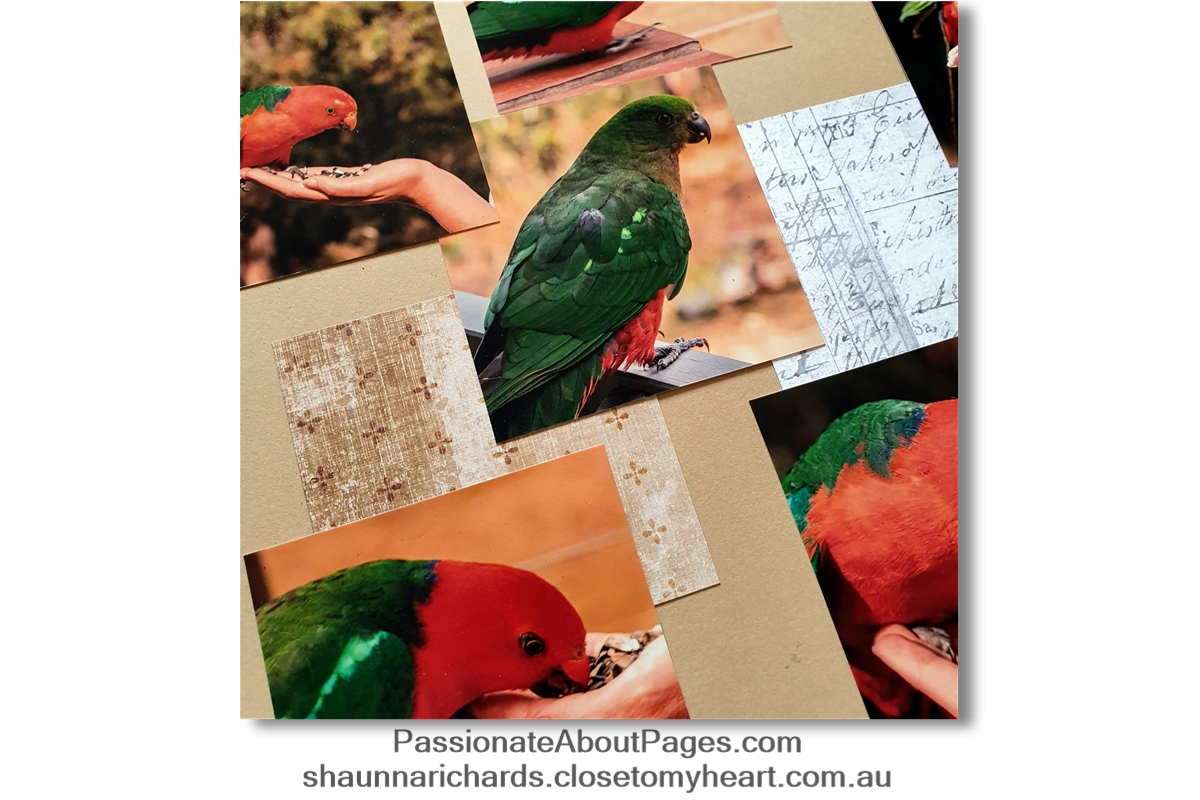 Highlight your layout with stamped & die cut images. 

The new Blossoming Friendship stamp/ Thin Cut set is a dream come true for me.  I love our Australian bush landscape and having 2 different eucalyptus leaves featured along with closed and open gum nuts offers me endless opportunities to accent photos we take in our own country.

Create simple clusters by stamping on coloured cardstock.  The gum nuts are coloured with Tri-Blend markers and the leaves with Julep Shimmer Brush.

Use what you've learned in the Story by Stacy Kits

This layout is a classic example of a Short Story.  It includes lots of images on one subject with a story that summarises the event and adds a reflection of the experience.  I really feel I am a far superior storyteller for having completed Close To My Heart's Story by Stacy course.

Don't be afraid to ask a friend for feedback on your design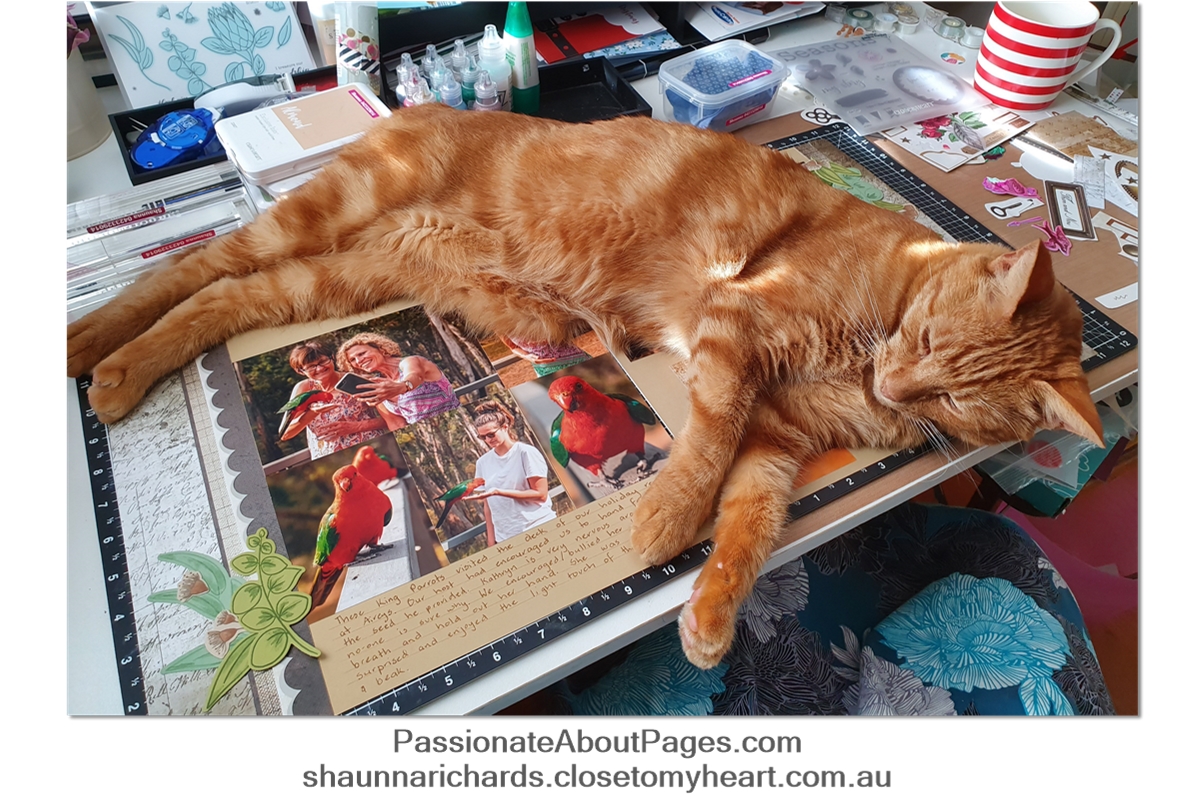 Our Sandy is never far away when I'm sitting quietly scrapbooking.  As I was completing this layout he popped up to check things out.  I think it was a thumbs up as he lay there purring for some time.  Writing my story was a challenge 'cos he didn't move and I didn't have the heart to disturb him!

Order your supplies this month

The Yesterday &  Today collection is available to purchase from your Close To My Heart consultant.  A list of products used on my layout appears at the end of this post.  Place your order on my website or with your Close To My Heart Consultant.

I'd love you to like this post or leave a comment for me before you go. (It helps my work get seen by more people) Then click on the underlined link and move on to Doris's blog, Creative Inspirations, to see the projects she has designed for you. I love the way Doris creates.

Happy Scrapping,
Shaunna

Close To My Heart products used in this project

X7254B Yesterday & Today Paper Pack

X7254C Yesterday & Today Coordinating Cardstock

Z3707 Blossoming Friendship Stamp & Thin Cuts

X5950 Toffee Cardstock

X6029 Julep Cardstock

X5949 Almond Cardstock

X5960 Fern Cardstock

Z6511 Julep Exclusive Ink

Z2835 New England Ivy Exclusive Ink

Z2829 Espresso Exclusive Ink

Z3508 Julep Shimmer Brush

Z2478 Earth Brown Tri-Blend Marker

Z2477 Tan Tri-Blend Marker

Z3326 Permanent Adhesive Tape