Oh My Heart Collection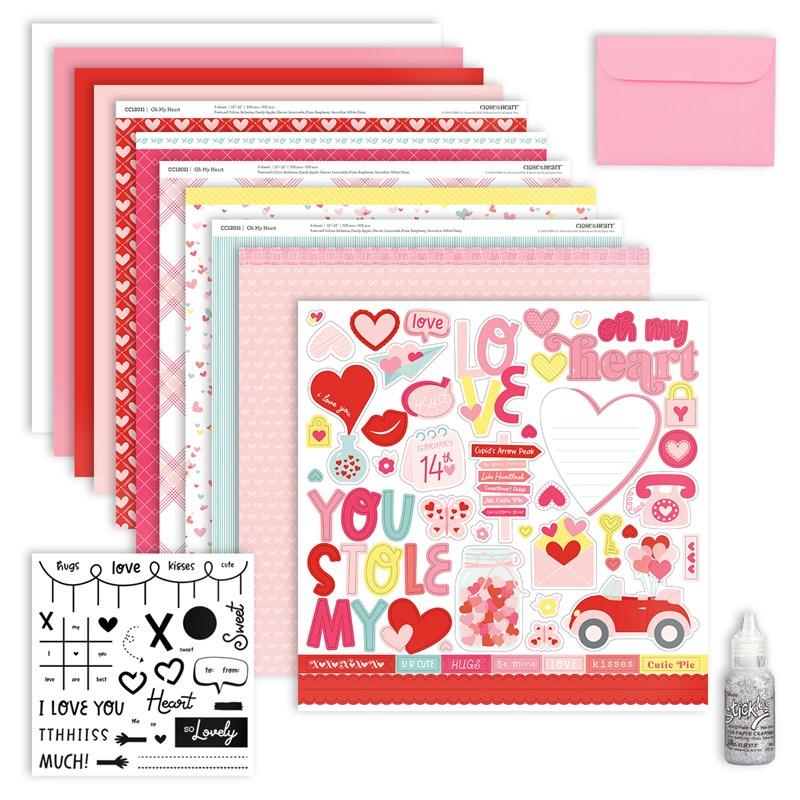 The Oh My Heart collection includes a paper pack, stickers, co-ordinating cardstock and a stamp set.  You can purchase items individually or as a bundle.  There is also a downloadable instruction handout filled with inspiration for 1 layout, 1 single page and 40 cards.  Be sure to save this handout so you can replicate the patterns over and over in different paper packs.  When you switch the sentiments out or flip the papers over they transform from Valentines to any theme you desire.
I love KAWS scrapbook layout
Valentines isn't something we celebrate in my family but I think the papers are just beautiful.  Today's project is a 2 page layout about the KAWS exhibition we viewed in Melbourne last year.  KAWS is a street artist who expanded to all sorts of amazing art.  We loved it!
The design was inspired by a layout I completed at January's CTMH Album Retreat.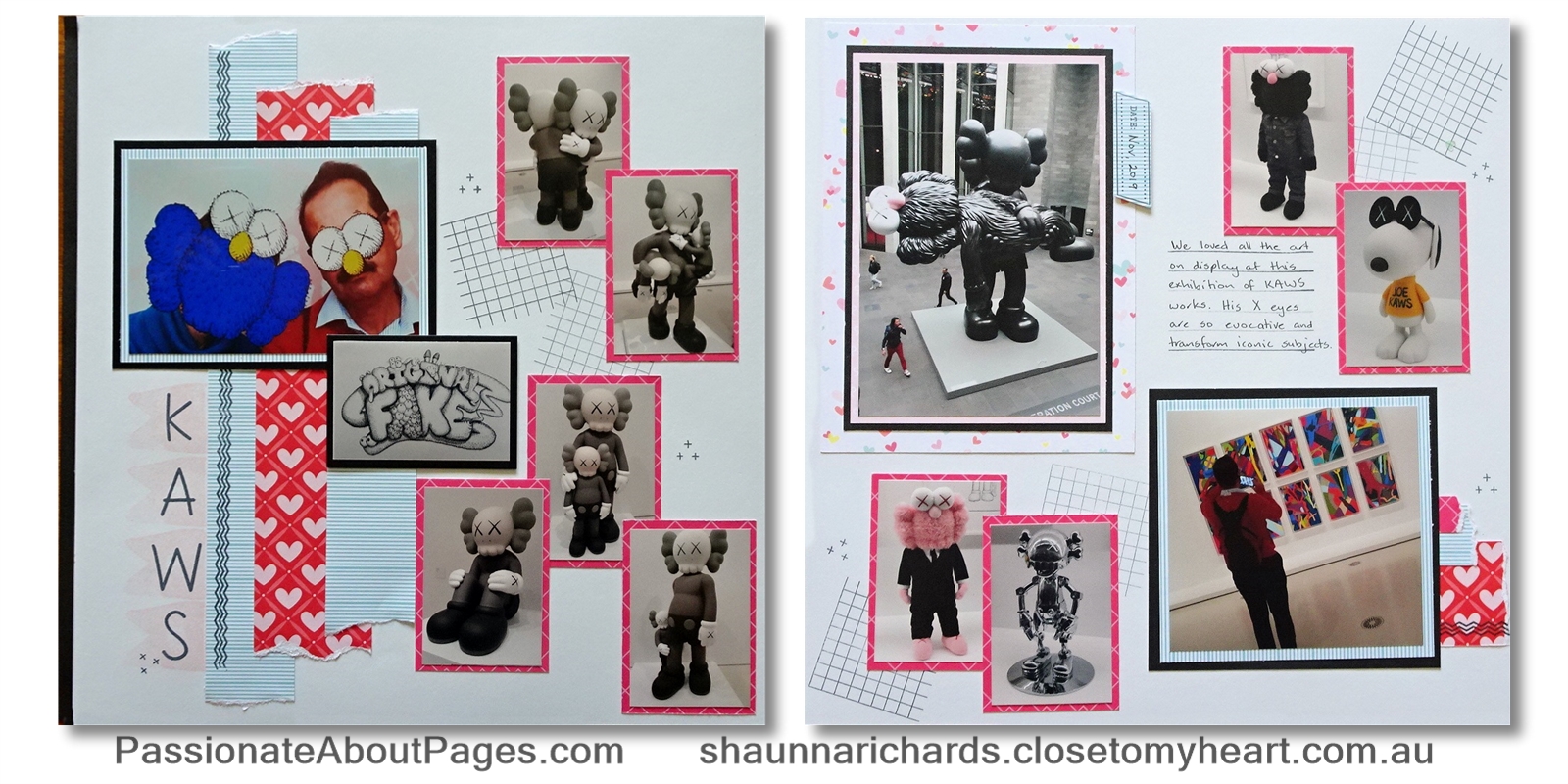 The Oh My Heart papers fit the photos because several have pops of pink in them.  The heart theme suits KAWS grey sculptures which depict a range of emotions.  I love it when the papers enhance the overall them of my photos.

Fitting many photos on a layout is easier if you print them smaller.  Most of these photos are 2" x 3". Mounting all the photos helps them to stand out against the white background.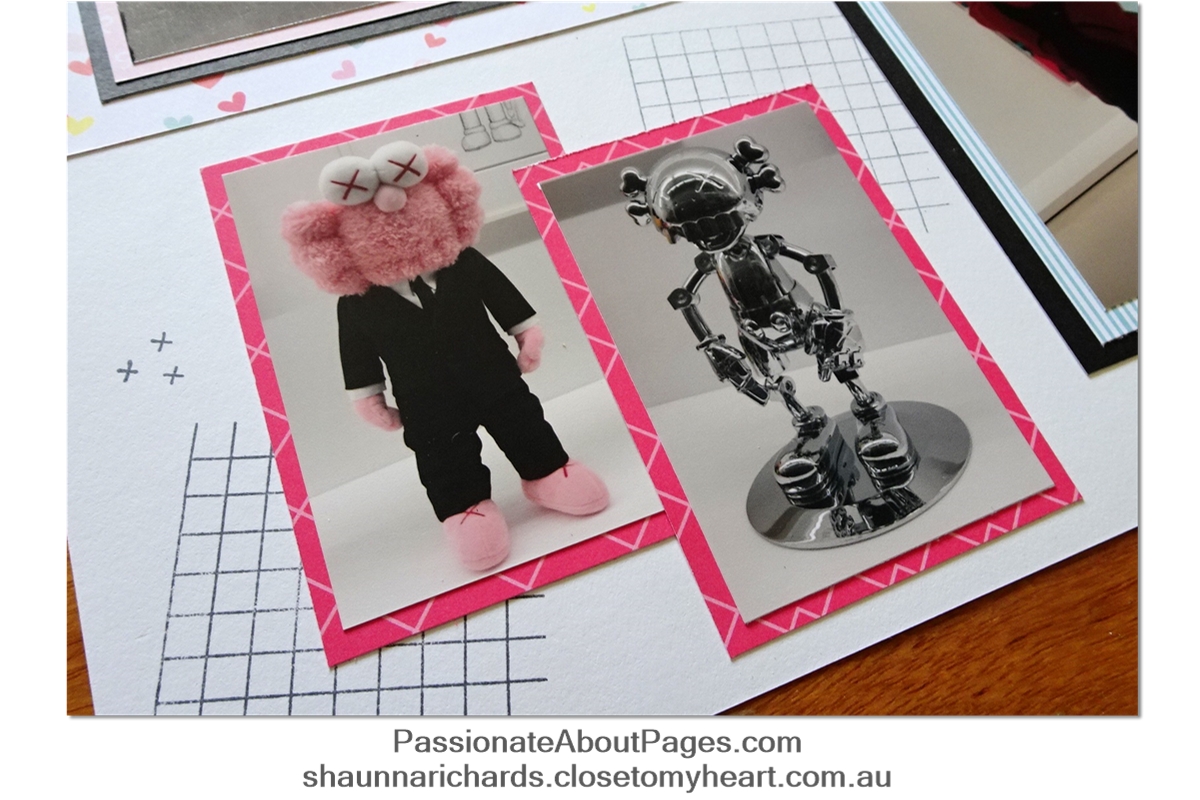 The Celebrate Today Scrapbooking stamp set provided the grid, date banner and title flags for this layout,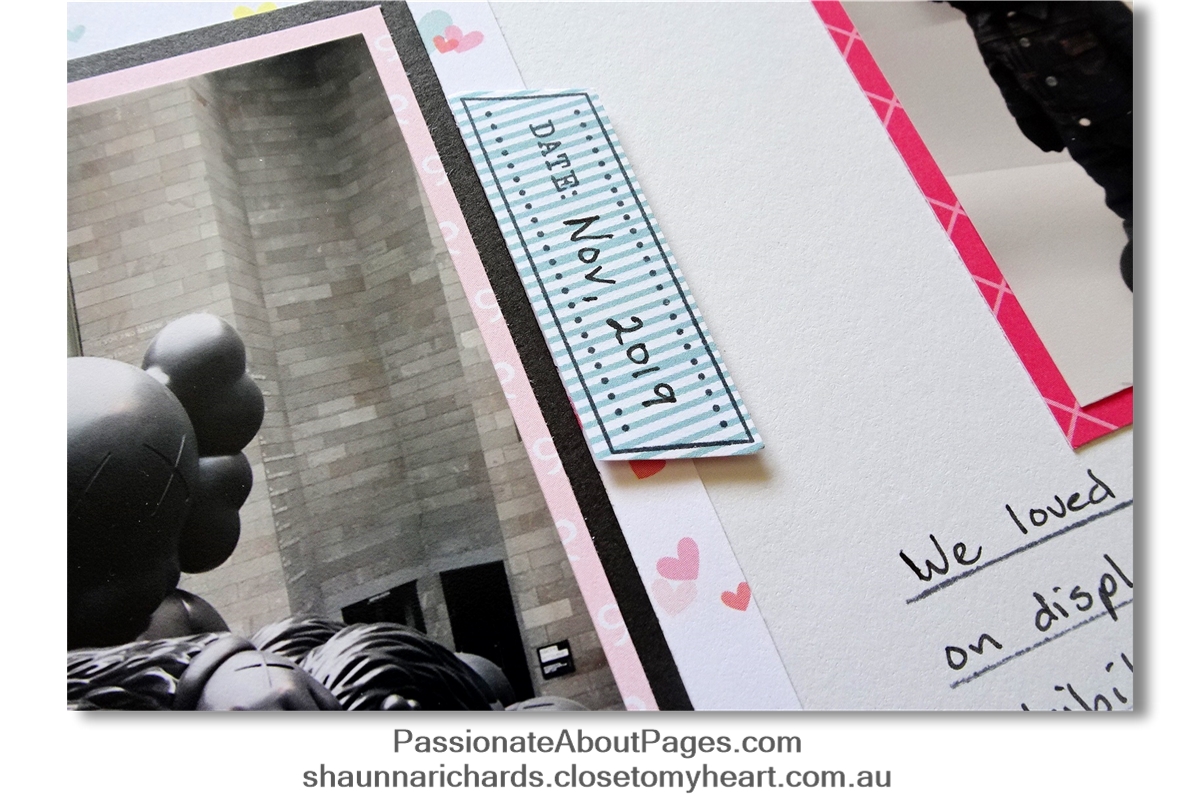 An extra bit of texture and colour contrast is achieved by stamping a black border using the Build a Plaid stamp set.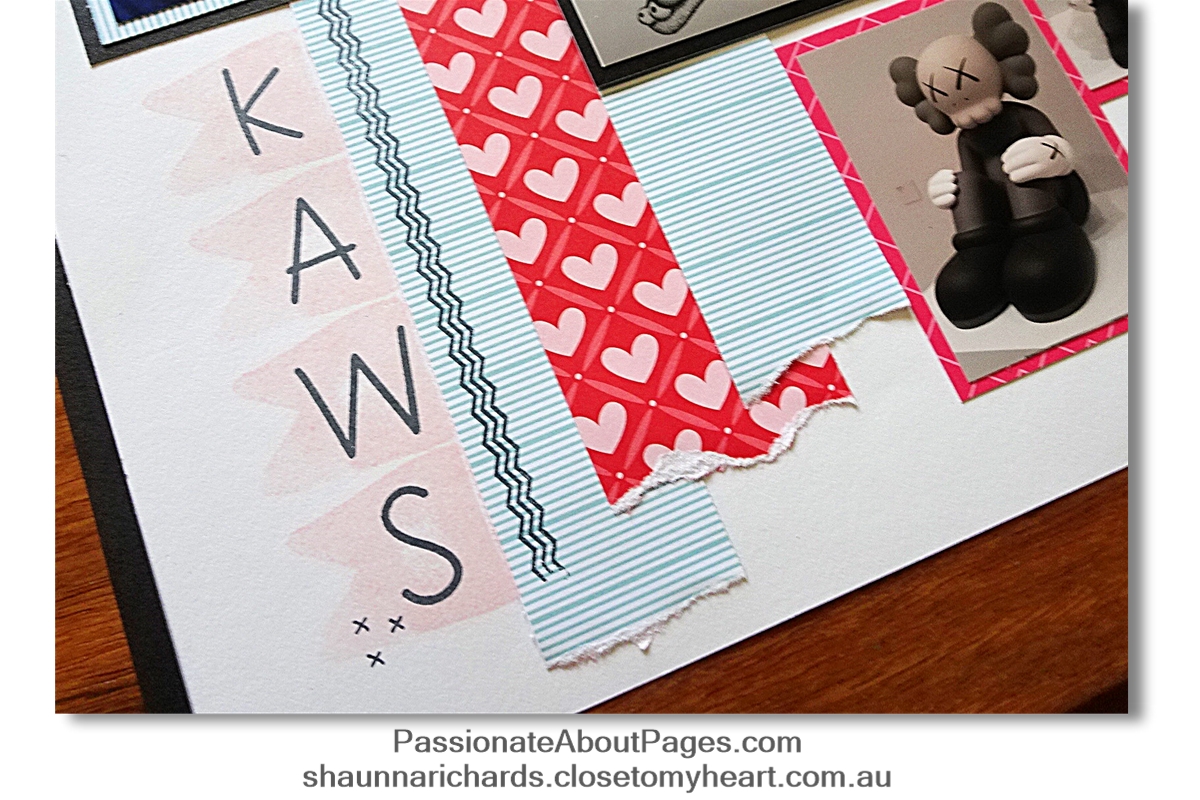 Order your supplies this month
The Oh My Heart collection is only available to purchase for a few more days.  Order yours on my website before February 29. A list of products used on my layout appears at the end of this post. 
I'd love you to like this post or leave a comment for me before you go.  
Happy Scrapping,
Shaunna
Close To My Heart products used in this project
CC12011 Oh My Heart Paper Pack
X6047 Black Cardstock
1385 White Daisy Cardstock
D1903 Celebrate Today- Scrapbooking Stamp Set
D1886 Build-a-Plaid Stamp Set
E1039 Erin's Hand Stamp Set
Z2805 Black Exclusive Ink Stamp Pad
Z3516 Black .03 Journalling Pen
Z3372 CTMH Adhesive Runner