S1908 From Me To You - CTMH Stamp of the Month Australasian Blog Hop
Welcome to the Stamp of the Month Australasian Blog Hop.  This is a circular hop.  If you arrived from Crop Craft Create, you are in the right place. Simply read through this post and click on the link to the next blog at the end of it.  Keep reading and 'hopping' until you find yourself back where you started from.  Each blog will showcase a project featuring the From Me to You (S1908) stamp set which is August's Stamp of the Month.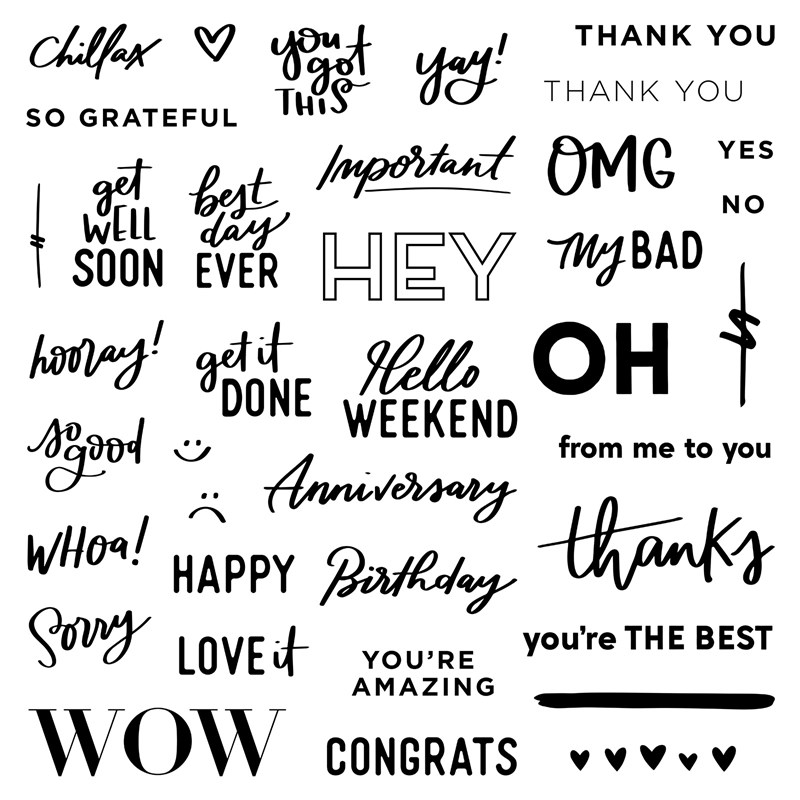 Fun Fonts
Don't you just love the fonts and the fun way these sentiments are arranged?  They will look awesome on the inside or the outside of your cards.  I always like to make every Stamp of the Month work on a scrapbook layout and this set was way easier than I had anticipated.
Use From Me to You on a scrapbook Layout
This layout was part of an album kit I received as a reward for qualifying for the most recent CTMH Incentive trip to Buenos Aries.  I love the vibrant colours and decided it would actually be perfect for some photos from the previous incentive trip I earned to Tahiti in 2018.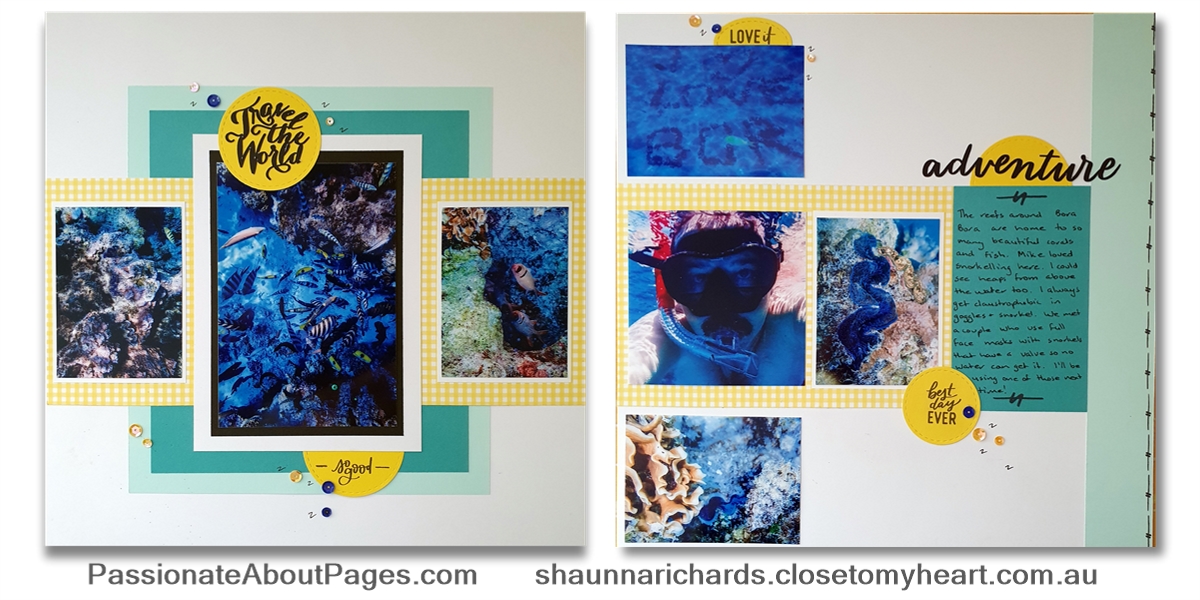 The original design only had a couple of canary yellow circles.  Adding a few more highlighted some favourite photos of this snorkelling experience.  All these sentiments are from this Stamp of the Month and are ideal to use in photo albums.
The designer squiggles at the top and bottom of the journal box plus the repeated stamping on the edge of the Mint cardstock on the RH page are made from stamps in this set too – such versatility!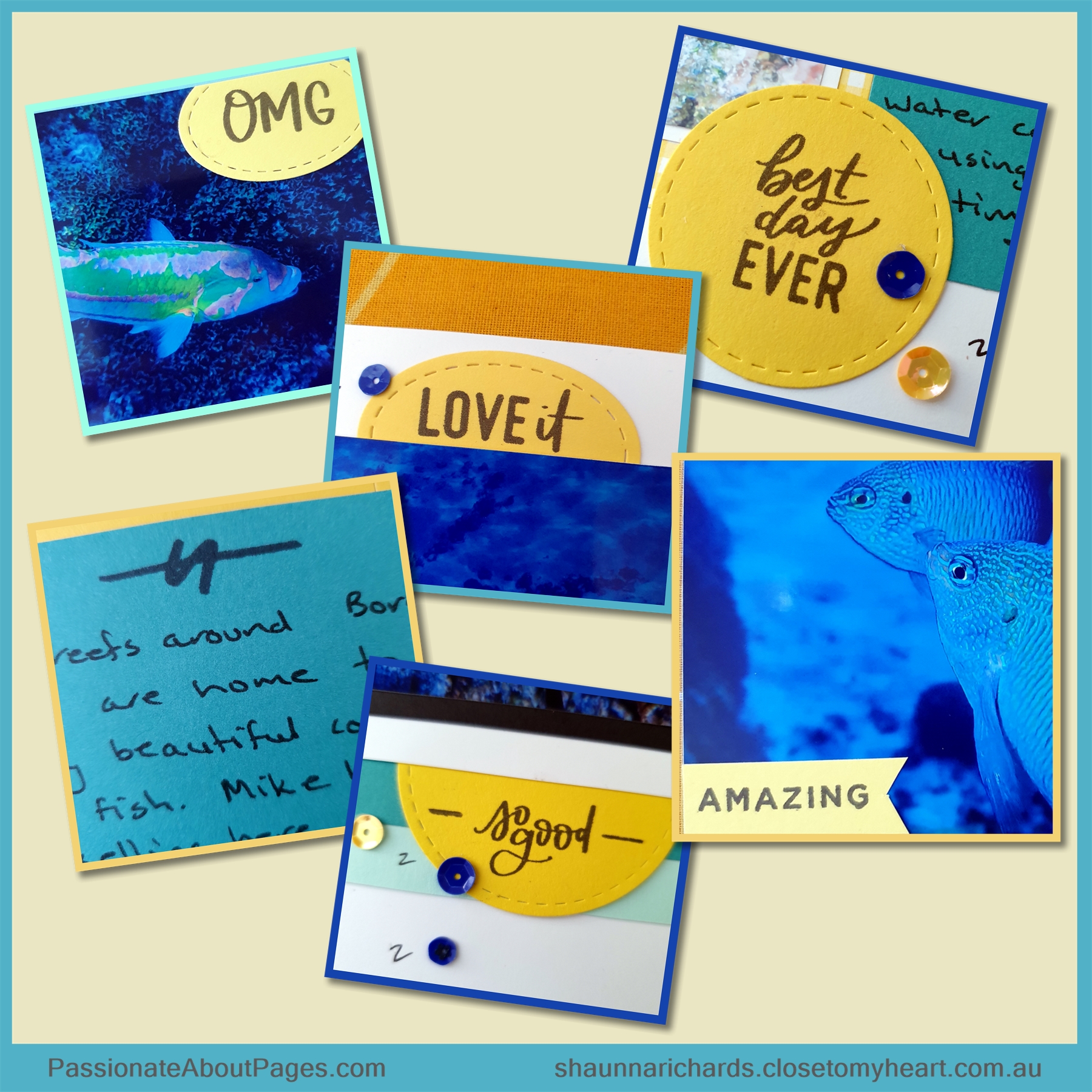 How do I display extra photos on a layout?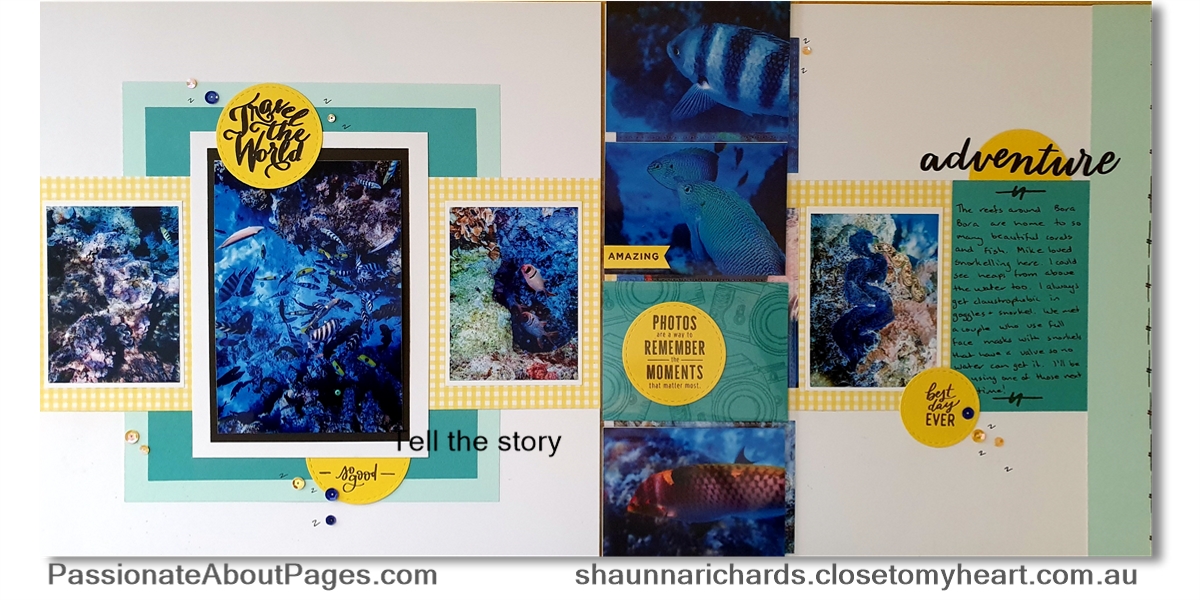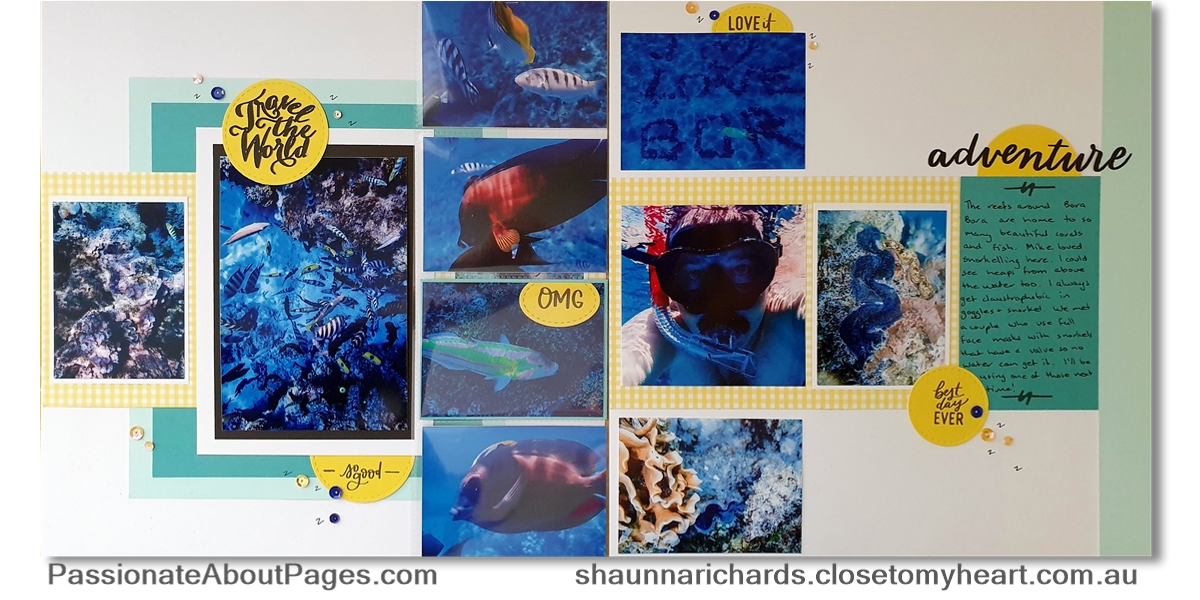 As usual, there were way more photos than the layout could take.  Thank heavens for Pocket Plus protectors – 7 extra snaps of gorgeous reef fish displayed in a jiffy.  The one spare slot was filled with a self made PML card.  Simply cut a 3" x 4" piece of cardstock.  Background stamp and then add the stitched circle thin cut with sentiment.  Stamps on this element came from one of Close To My Heart's Hostess Rewards stamps, Say Cheese.  Ask your consultant how you can get this set for free.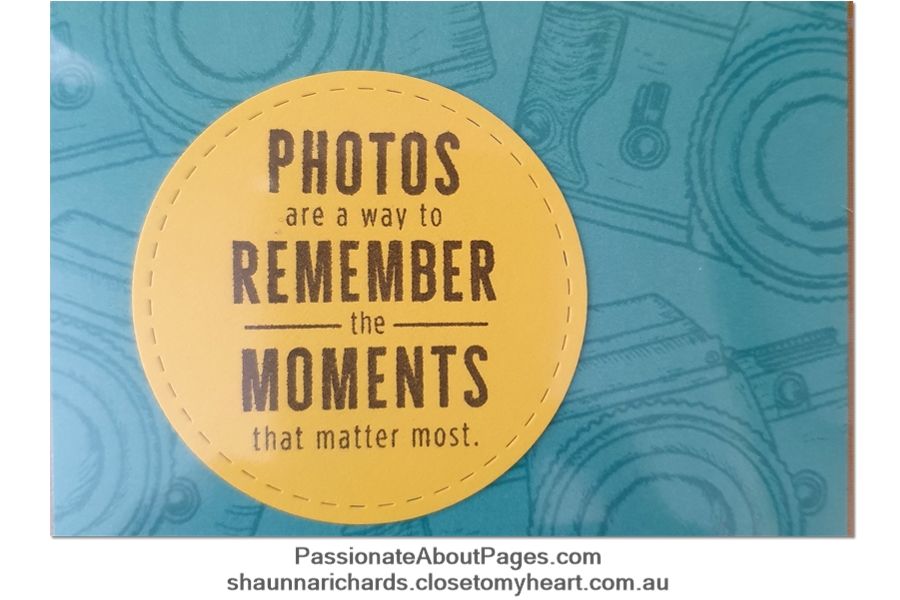 Order your Stamp of the Month
From Me to You (S1908) is only available during August, 2019.  Full retail price is $29.50 but you can have this gorgeous set for just $8.25 when accompanied by an $82.50 order. Place your order with your Close To My Heart Consultant.
Did you like this layout? I'd love you to leave a comment for me before you click on the underlined link and move on to Danielle's Blog , Scrappy Chicks, to see the lovely project she has designed for you.
A list of the products used for this project follows.  All items are available to purchase from your Close To My Heart Consultant. If you don't have a consultant, this link will take you to my website.
Happy Scrappin'
Shaunna
Products used in the Project
S1908 From Me to You Stamp Set
B1674 Say Cheese Hostess Reward Stamp Set
D3245 Design 4 Pocket Plus Protectors
Z4181 Stitched Circle Thin Cut Dies
Z4187 Stitched Ovals Thin Cut Dies
X6007 Lagoon Cardstock
X5986 Mint Cardstock
X6028 Black Cardstock
X6027 White Daisy Cardstock
X7245B Craft On Paper Pack
Z2805 Black Ink
Z4059 Loose Sequins - Crafty
Z1979 LePen Journalling Pen