Sweet Girl Australasian CTMH Blog Hop
Welcome to the CTMH Australasian Sweet Girl  Blog Hop.  This hop features the artwork of some talented women from across Australia and New Zealand.
If you arrived from  Doris's blog you are in the right place.  If this is your first time on a blog hop simply read on, enjoy my creations and maybe share your response in the comments. Then you click on the link at the end of this post and it will take you to the next blog and so on and so on. Easy and fun! Best part- you can see lots of different projects you can create with Close To My Heart's Sweet Girl collection!   When you land back here, you are done and it's time to hit the scrapbook room for some crafting fun.
Sweet Girl Scrapbooking Kit
The Sweet Girl collection is available until the end of August 2019.  Buy it as a full kit as shown above, or purchase individual items.
Don't be deceived by the name of this collection.  Whilst it is perfect for photos of baby girls and all things feminine, there is a masculine set of papers hidden within it!  The photos above show two of the ways you can group the papers for different looks.
Travel Photos Layout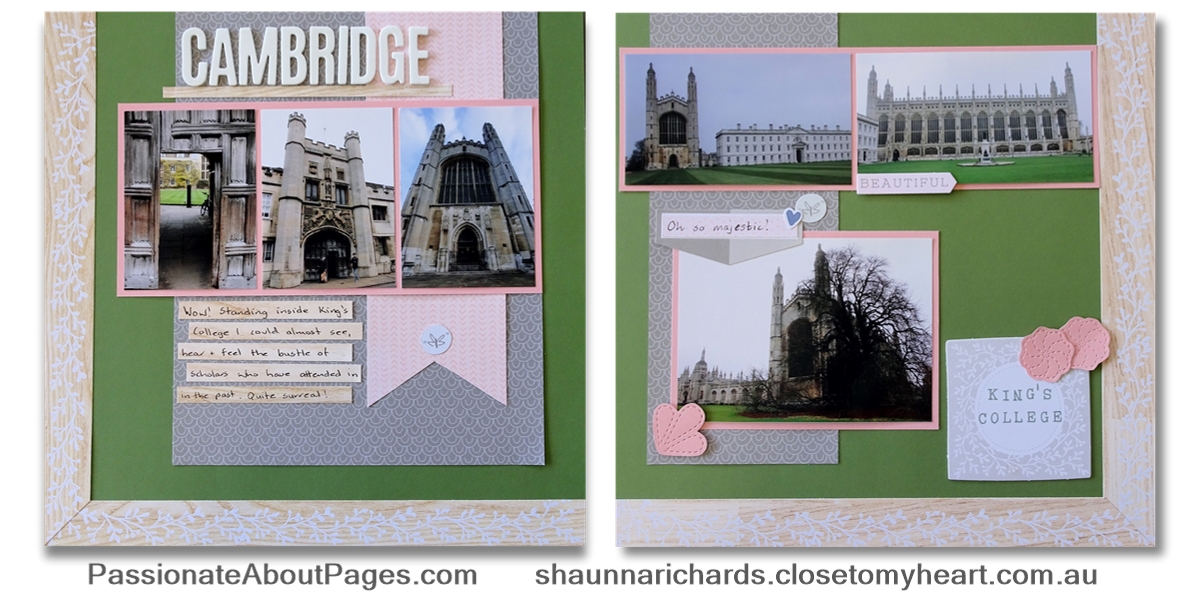 Today I am sharing photos that have nothing to do with babies or little girls.  My photos were taken at King's College in Cambridge.  The soft pinks and weathered greys of the sandstone work perfectly with a few prints in the Sweet Girl collection. The lighter side of New England Ivy Cardstock for the base creates contrast to the softer tones of photos and papers without overpowering them.
Adding Embellishments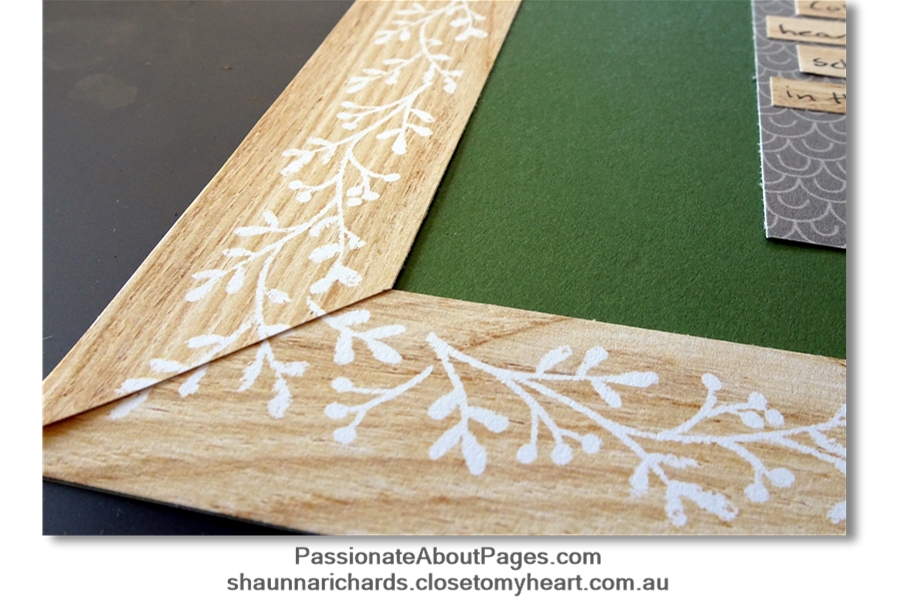 First up, create the frame by trimming the woodgrain paper. Mitre the corner for a realistic look. See how the prints match nicely at the join?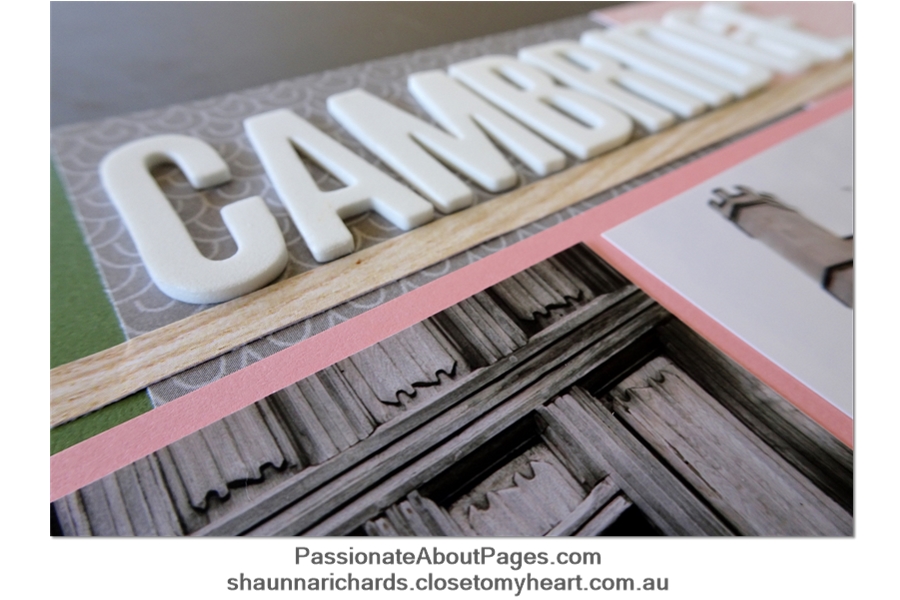 Trim your background papers using a 12" trimmer. Cut the peach photo mounts to fit your images. The foam ABC stickers make a bold heading for your page. If you would like a different colour you can colour with Shin Han markers over them whilst still on the carrier sheet. A narrow strip of woodgrain paper anchors the title and links it to the border.
Use complement stickers and die cuts along with the Stitched Quilt Shape Thin Cuts to embellish your layout. The 2 shapes I used from the thin cut set are designed to emboss another shape but I chose to fussy cut them as stand alone embellishments.
Order Sweet Girl today
The Sweet Girl collection is available to purchase from your Close To My Heart consultant.  A list of products used in my layout appears at the end of this post.  Place your order on my website or with your Close To My Heart Consultant.
I'd love you to leave a comment for me before you go.  Then click on the underlined link and move on to Vandra's Blog , Vandra's Virtual Classroom, to see the project she has designed for you. I'm sure it will love it 'cos she is so talented!
Happy Scrapping,
Shaunna
Close To My Heart products used in this projects
X7246B Sweet Girl Paper Pack
X7246C Sweet Girl Complements
Z4088 White Alphabet Foam Stickers
X6011 New England Ivy Cardstock
X5988 Peach Cardstock
B1638 Modern Typewriter Alphabet Stamps
Z2826 Heather Exclusive Ink
Z4258 Stitched Quilt Shape Thin Cuts
Z3341 Thin Foam Dots
Z1979 LePen Journaling Pen