I Heart Us Australasian CTMH Blog Hop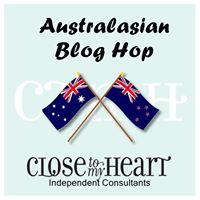 Welcome to the CTMH Australasian I Heart Us  Blog Hop.  This hop features the artwork of some talented women from across Australia and New Zealand.

If you arrived from  Doreen's blog you are in the right place.  If this is your first time on a blog hop simply read on, enjoy my creations and maybe share your response in the comments. Then you click on the link at the end of this post and it will take you to the next blog and so on and so on. Easy and fun! Best part- you can see lots of different projects you can create with Close To My Heart'sI Heart Us  collection!   When you land back here, you are done and it's time to hit the scrapbook room for some crafting fun.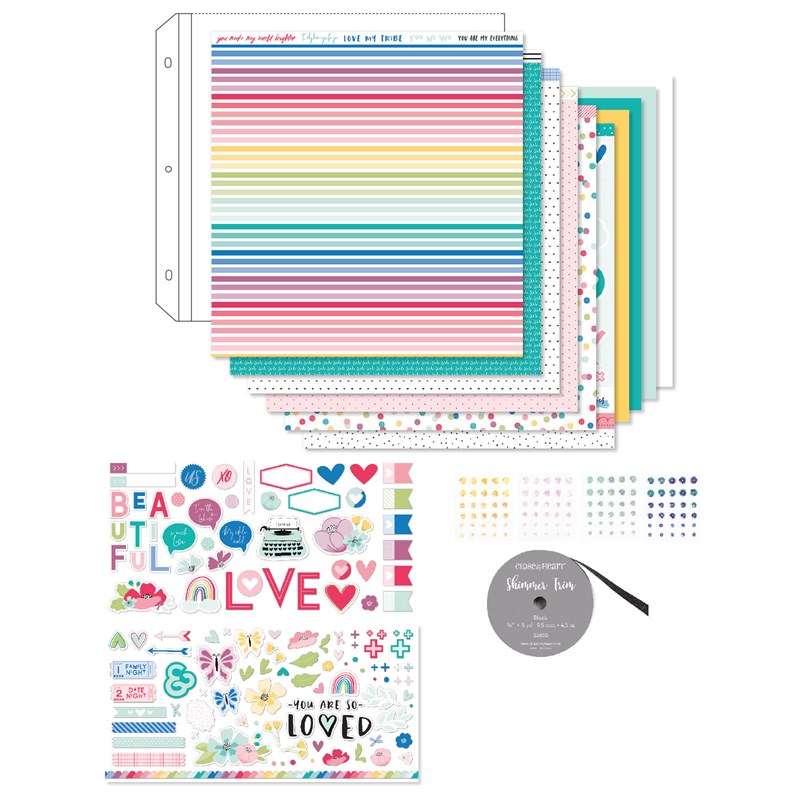 The I Heart Us  collection is available until the end of April 2019.  Buy it as a full kit or purchase individual items.
This rainbow of delight is an addictive collection!  The colours are bright but not bold – if that makes sense!  They tone in with so many photos.
Today I am sharing how you can adapt the Workshop Your Way, Standard & Deluxe, to your  photo needs.  These layouts are part of a travel album and we always take way too many photos because everything we see is new… and interesting… and different..and fun… and we may never visit the same place again.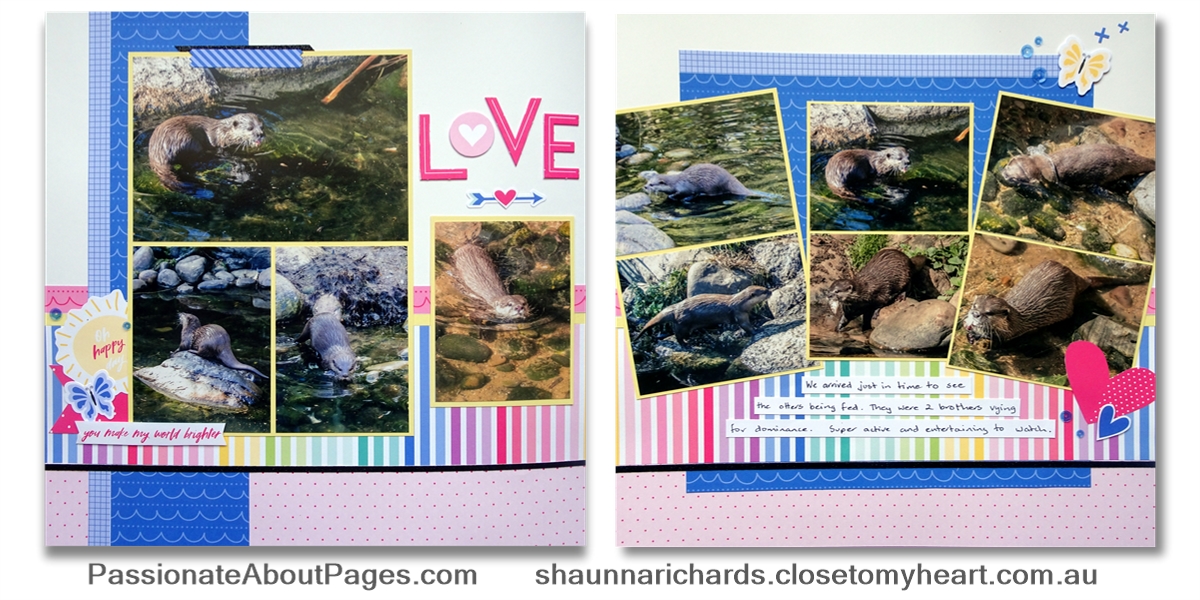 First up is Layout 1 from the standard I Heart Us Workshop Your Way (G1171) The original design featured 5 photos but you can squeeze 10 on without making it look too crowded.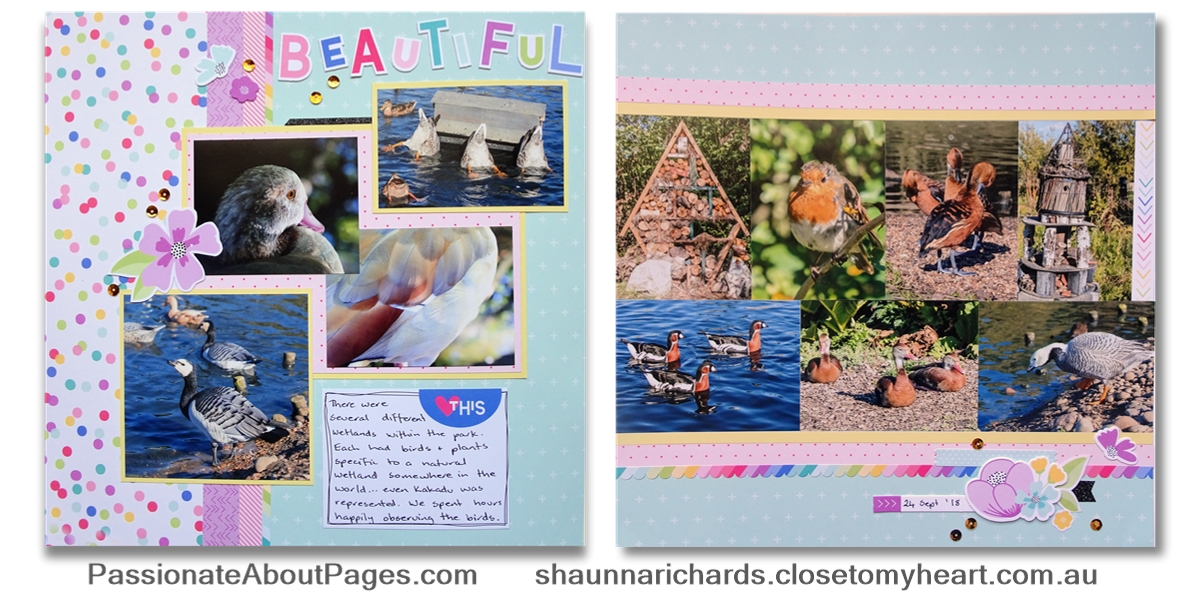 Layout 2 is also from the Standard I Heart Us Workshop Your Way (G1171).  Use the 5x7 photo mat on the left hand page as an anchor point for a group of smaller photos and make a double row of photos on the right hand page – voila!  5 photos turned into 11 and the lovely design still holds firm.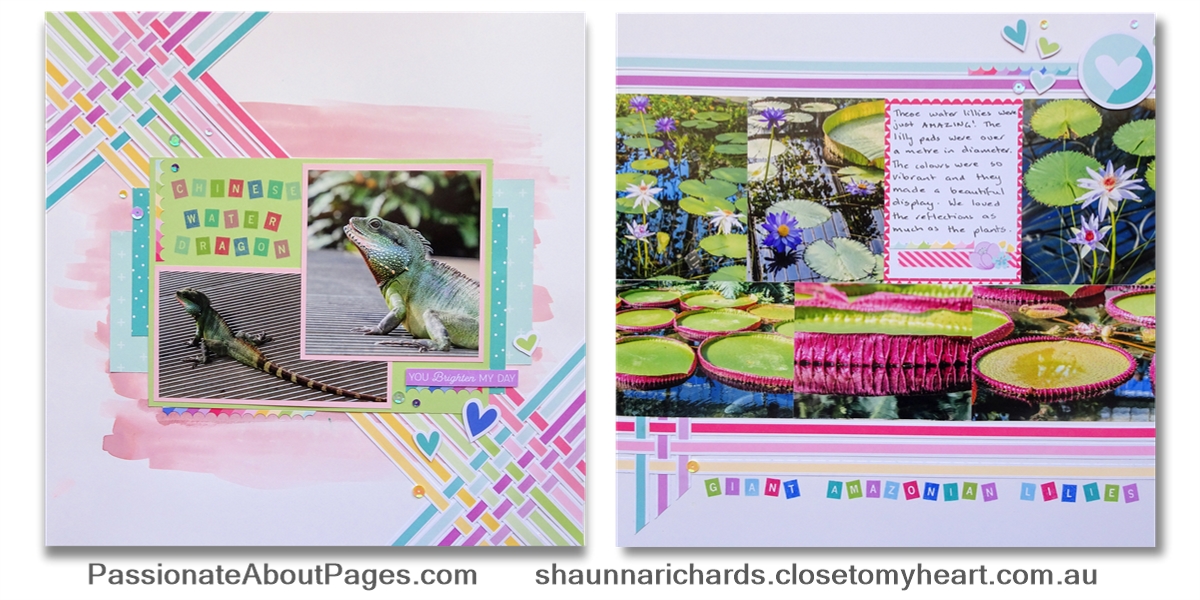 Finally, this stunner is from the Deluxe I Heart Us Workshop Your Way Kit (Z4508).  This woven effect is super easy to achieve using the rainbow paper from the pack.  One again, use the larger photo mat as an anchor for smaller photos.  The background wash can be created using the Sugarplum Shimmer Brush rather than watercolours.  Stamp your title in rainbow colours to tie it in with the papers. The instructions are for a single page but it's easy to turn into a double by making a similar right hand page to the one shown from the standard kit.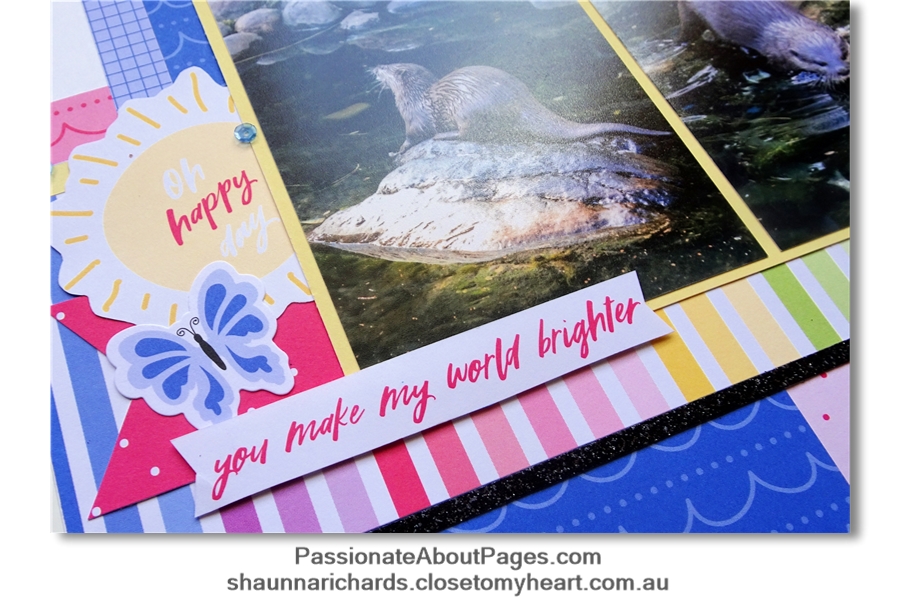 The I Heart Us collection is available to purchase from your Close To My Heart consultant.  If you don't have a consultant, you can order online through my website .You can also download the instructions for these layouts from the  link in the online shop. A list of products used in my projects appears at the end of this post. 
I'd love you to leave a comment for me before you go.  Then click on the highlighted link and move on to Doris's blog, Creative Inspirations, see the projects she has designed for you. I'm sure it will love it 'cos she is so talented!
Happy Scrapping,
Shaunna
Close To My Heart products used in this projects
G1171 I Heart Us Workshop Your Way
X7242B I Heart Us Paper Pack
X7242C I Heart Us Complements
Z4270 I Heart Us Sequins
Z1809 Black Shimmer Trim
Z4210 Sugarplum Shimmer Brush
C1725 Simply Said Alphabet Stamps
Z2853 Sweet Leaf Exclusive Ink
Z6505 Carolina Exclusive Ink
Z2840 Thistle Exclusive Ink
Z6508Bluebird Exclusive Ink
Z2812 Raspberry Exclusive Ink
Z2895 Lagoon Exclusive Ink
Z1979 LePen Journaling Pen
B1416 Keyboard Uppercase Alphabet Stamps (retired)