Something Fierce Australasian CTMH Blog Hop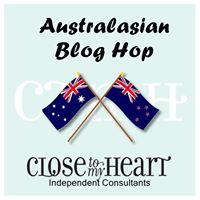 Welcome to the CTMH Australasian Something Fierce Blog Hop.  This hop features the artwork of some talented women from across Australia and New Zealand.

If you arrived from  Doris' blog you are in the right place.  If this is your first time on a blog hop simply read on, enjoy my creations and maybe share your response in the comments. Then you click on the link at the end of this post and it will take you to the next blog and so on and so on. Easy and fun! Best part- you can see lots of different projects you can create with Close To My Heart's  Something Fierce collection!   When you land back here, you are done and it's time to hit the scrapbook room for some crafting fun.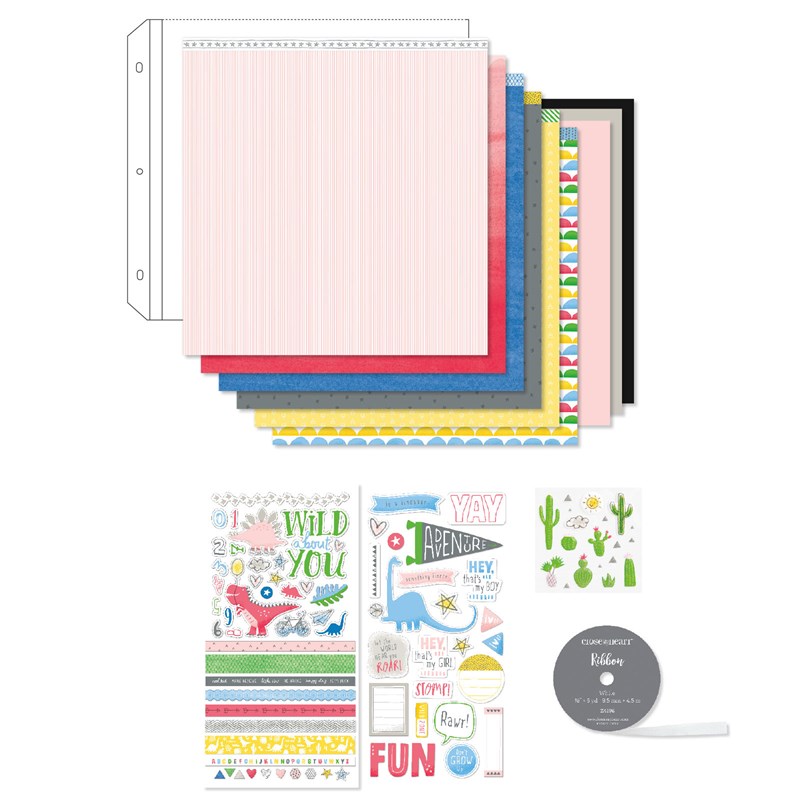 The Something Fierce collection is available until the end of April 2019.  Buy it as a full kit or purchase individual items.
You will find the bright colours in this pack very addictive – I'm on my 3rd pack of papers!!  Today's layout is the third in a series on our visit to Camden Markets in London.  As the photos were black and white I had free range for my choice of papers to use.
The Love of Colour Book is an invaluable resource we all need to own.  It shows colour combinations that work together!  I flipped to the Bluebird page as that is one of the colours featured in Something Fierce. The 4 colour combo suited this pack well.  Whilst it isn't exactly the same shade of yellow and pink in the pack, the combo works well.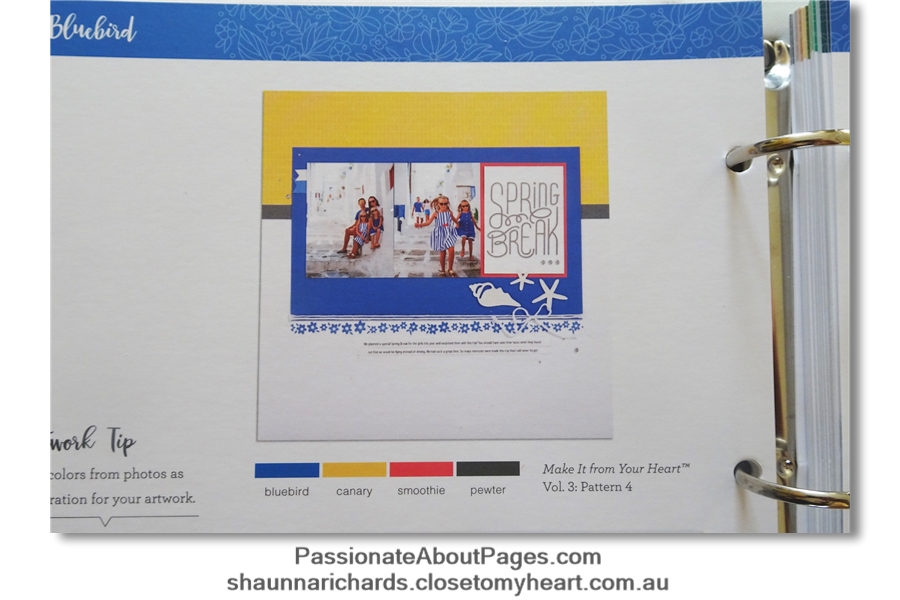 Having pulled out papers, stickers and cut apart images in this colour combination, I was ready to create. The suggested layout in Love of Colour worked brilliantly for these photos.  The bright colours really help my black and white images stand out.  The charcoal accents tie it all together.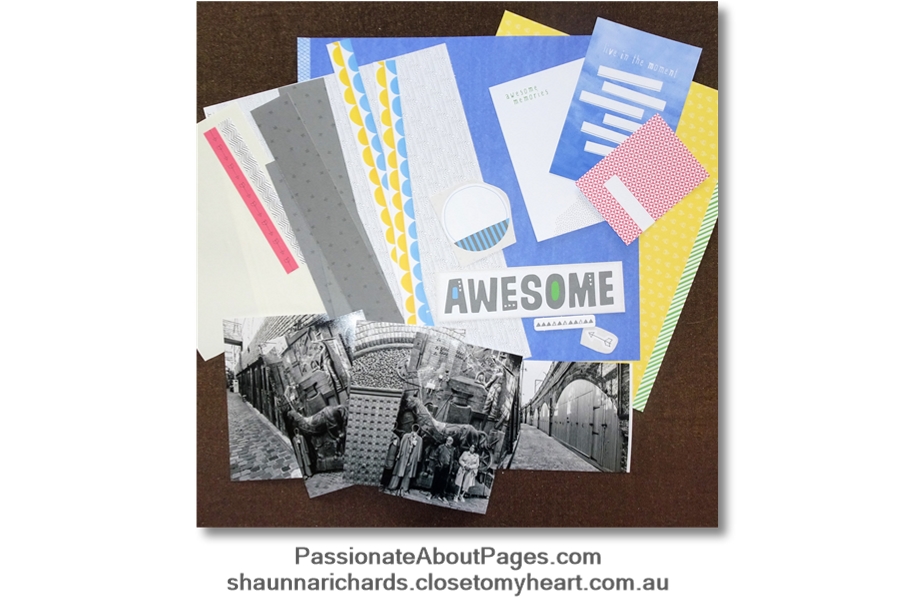 This cluster is a combination of images from the cut-apart sheet, sticker sheet, fussy cut scallops from the paper and a PML card I cut up.  The rest of the PML card provided the boxes for the journaling on the pages.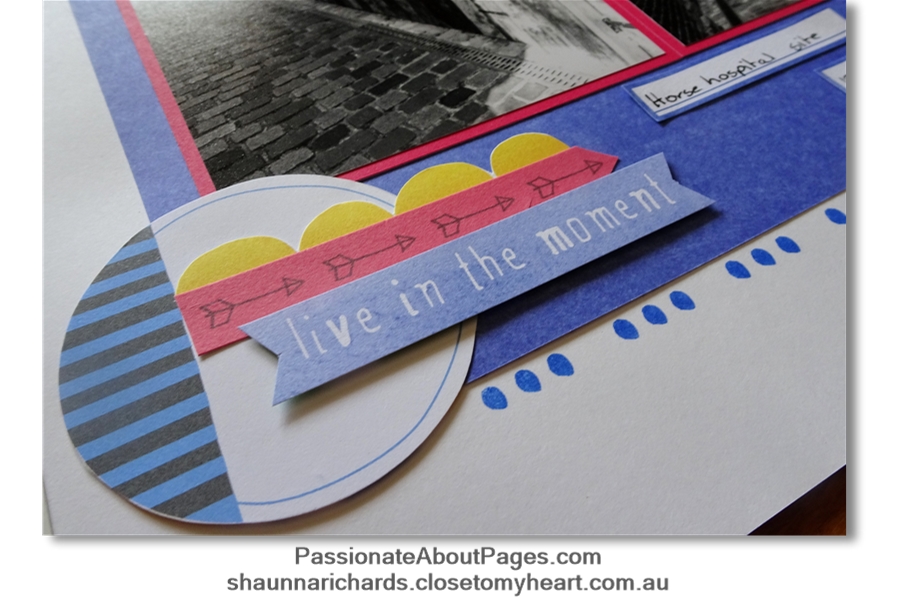 I felt the layout needed something more and so I reached for my Alphabet stamps.  The title is made using Simply Said and Brushed Letters – my two favourite sets in the current catalogue.  Looking at the punctuation stamps in Brushed Letters, I decided to add the single dot either side of 'Camden' and the 3 dots as borders above and below my papers – not exactly even spacing but it's OK.  Done is better than perfect, right?
By the way, Alphabet Stamps are 35% off this month!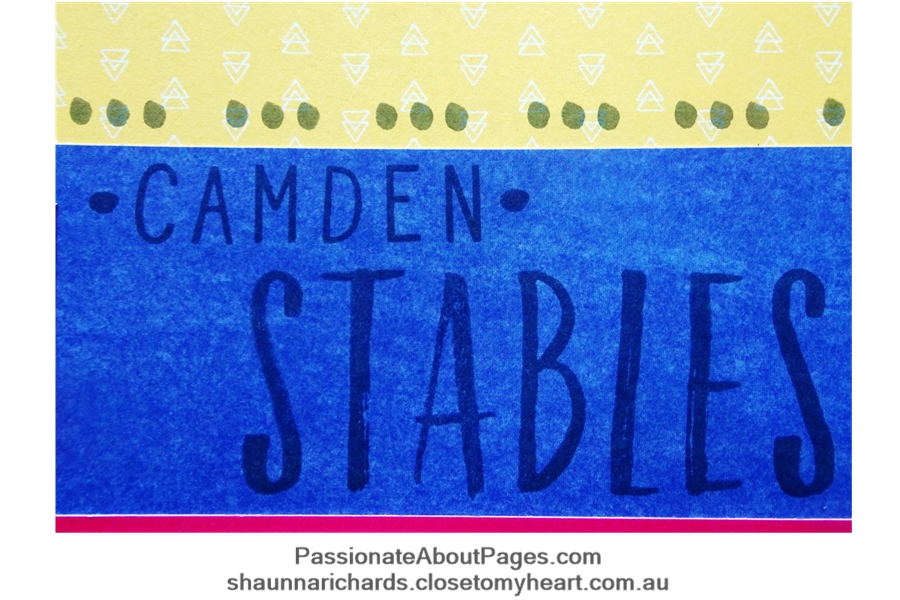 The Something Fierce collection is available to purchase from your Close To My Heart consultant.  A list of products used in my projects appears at the end of this post.  Place your order with your Close To My Heart Consultant. If you don't have a consultant, you can order online through my website .
I'd love you to leave a comment for me before you go.  Then click on the underlined link and move on to Nell's blog, Nelliebligh to see the projects she has designed for you. I'm sure you will love them 'cos she is so talented!
Happy Scrapping,
Shaunna
Close To My Heart products used in this projects
X7240B Something Fierce Paper Pack
X7240C Something Fierce Complements
X7240E Something Fierce Picture My Life Cards
9045 Love of Colour Book
E1041 Brushed Letters Alphabet Stamps
C1725 Simply Said Alphabet Stamps
Z2832 Pewter Exclusive Ink
Z1979 LePen Journaling Pen







e