S1811 Seasonal Trees CTMH Stamp of the Month Blog Hop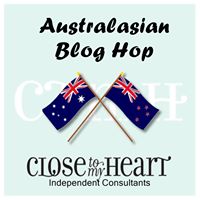 Welcome to November's Stamp of the Month Australasian Blog Hop. This is a circular hop. If you arrived from
Wendy's Blog
you are in the right place. Simply read through this post and click on the link to the next blog at the end of it. Keep reading and 'hopping' until you find yourself back where you started from. Each blog will showcase a project featuring the
Seasonal Trees
(S1811) stamp set which is November's Stamp of the Month.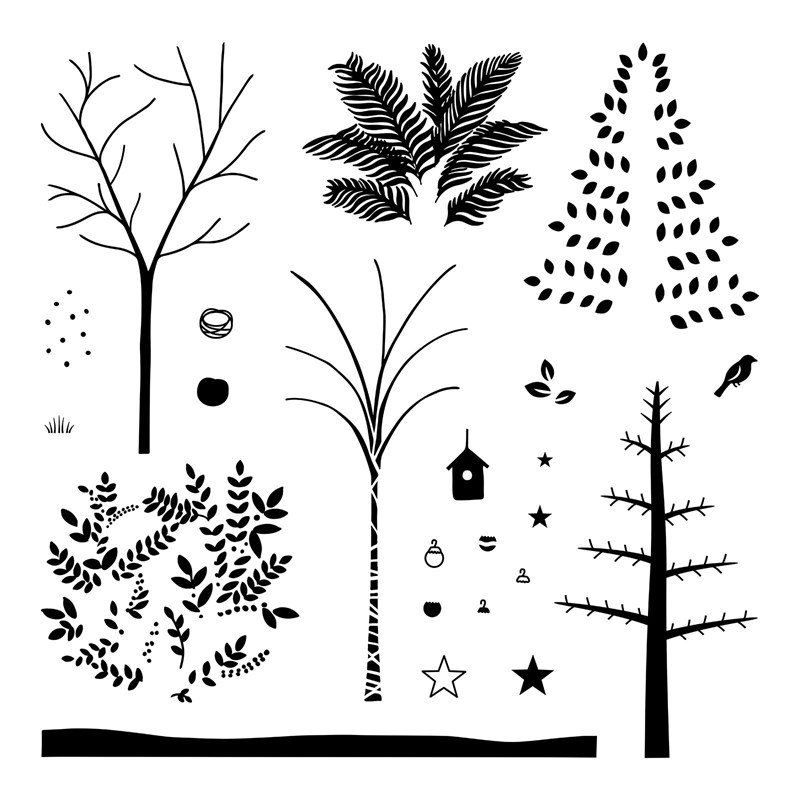 I adore the trees in this set but felt you would be seeing a lot of them as complete trees on this hop so decided to think outside the box.  I've added components of the trees to the card designs from the You Got This Workshop Your Way Card Kit (G1166).  I've also included sentiments from two other Workshop Your Way Card Kits – Epic Birthday (G1165) and Hugs for You (G1164)
The first four cards use Pattern 1 from You Got This Workshop Your Way Card Kit.  The last  two cards use Pattern 2.  I enjoyed decorating the envelop flaps to co-ordinate with the cards.
First up... 
First and second generation background stamping of leaves in Fern ink.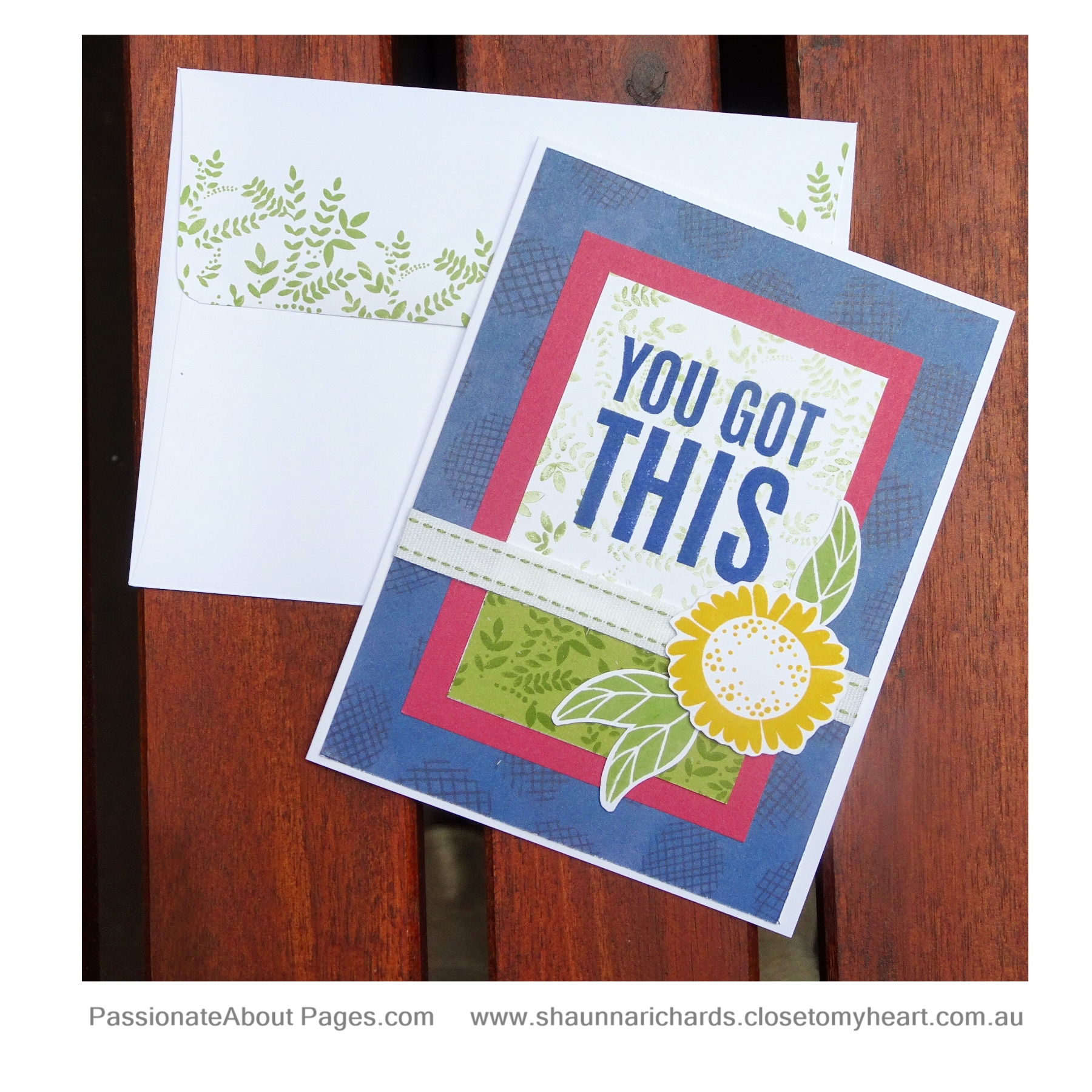 Card 2... Fern leaves stamped in Saffron ink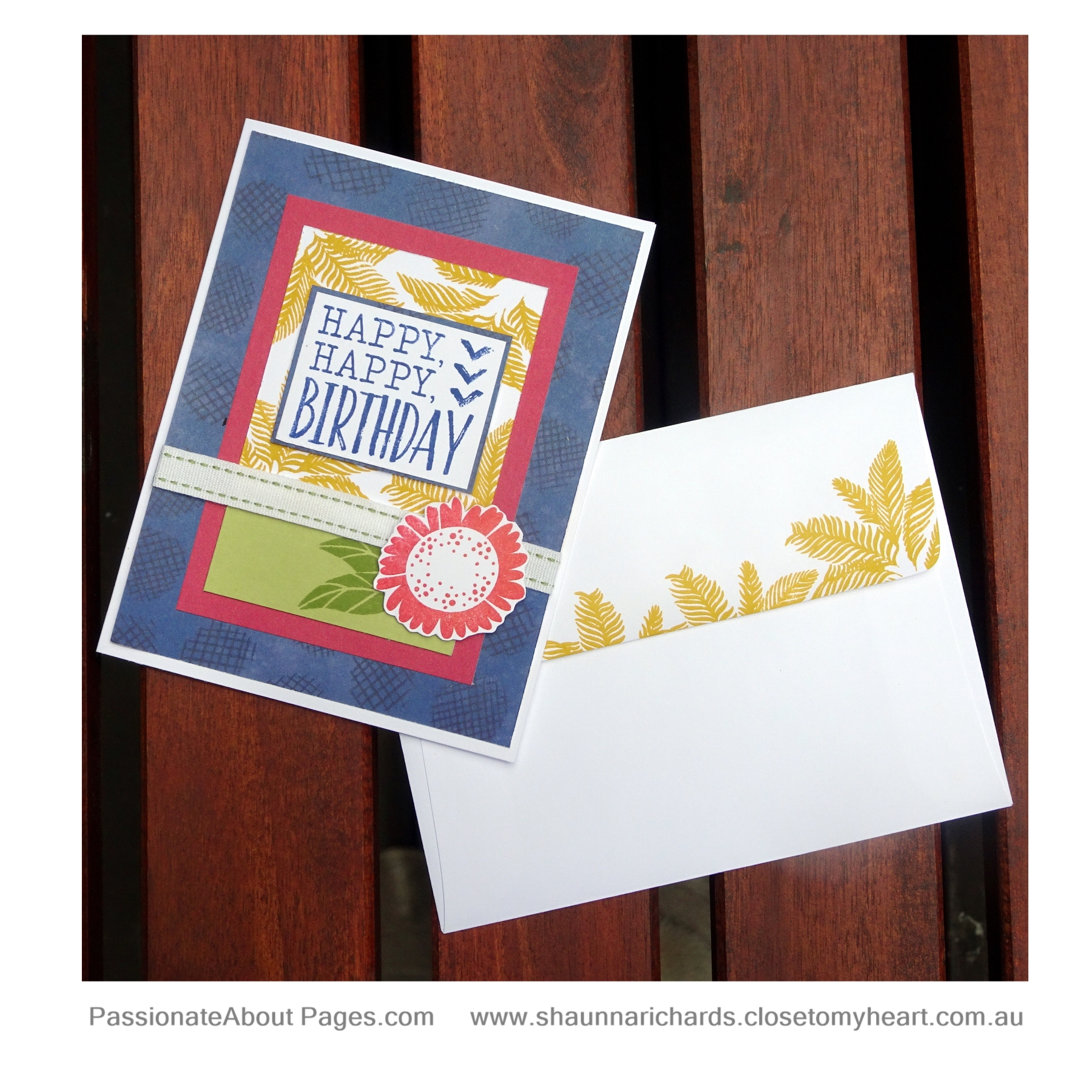 Card 3... I love this sentiment from the Hugs For You WYW kit and that little bird sitting on the letter makes me happy.  He's from the stamp of the month.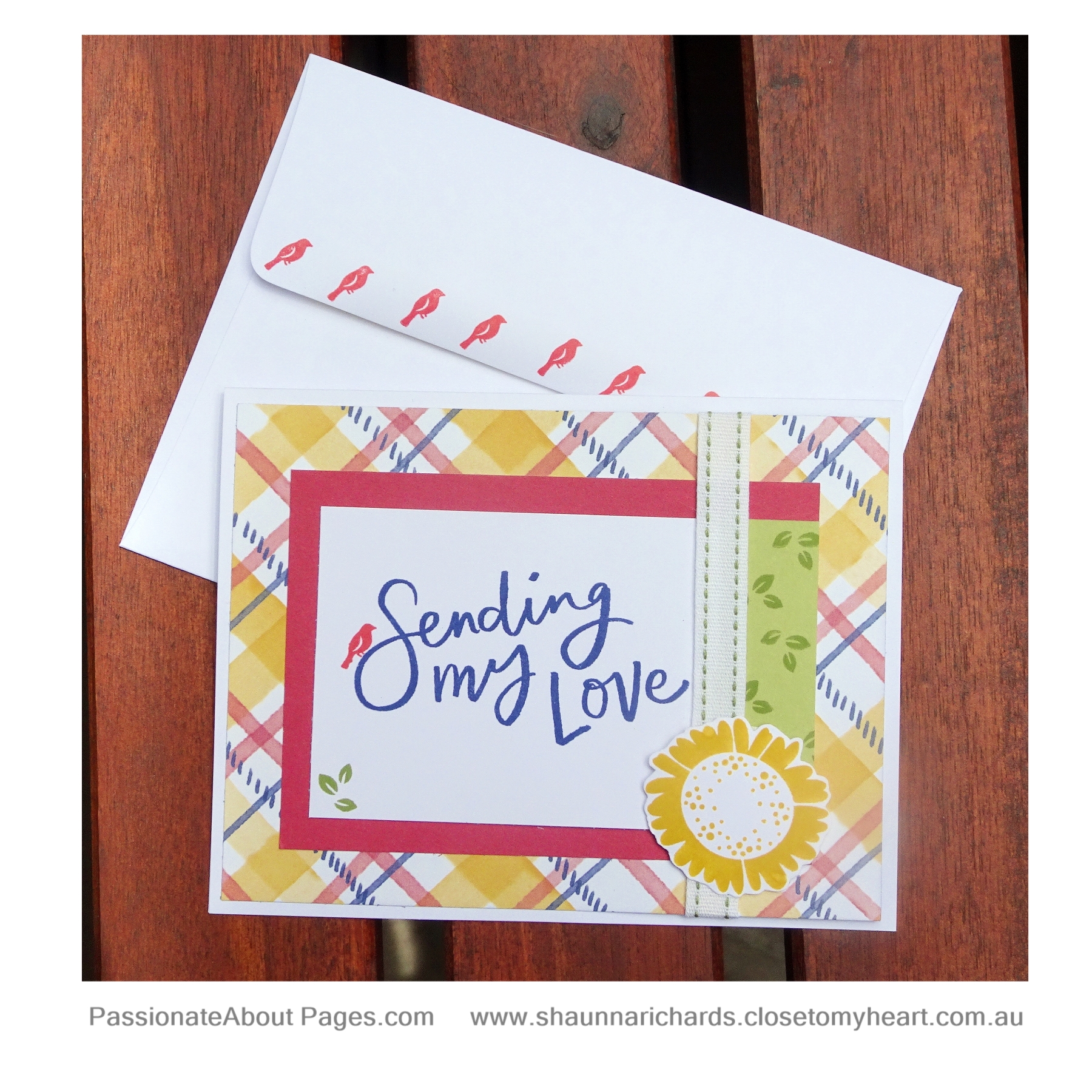 Card 4 is the same pattern as 1,2 & 3 but has been rotated...  The leaves are half the pine tree foliage stamp.  Just had to include the little bird again.  The saffron edge on the white panel and envelope flap is also from the stamp of the month.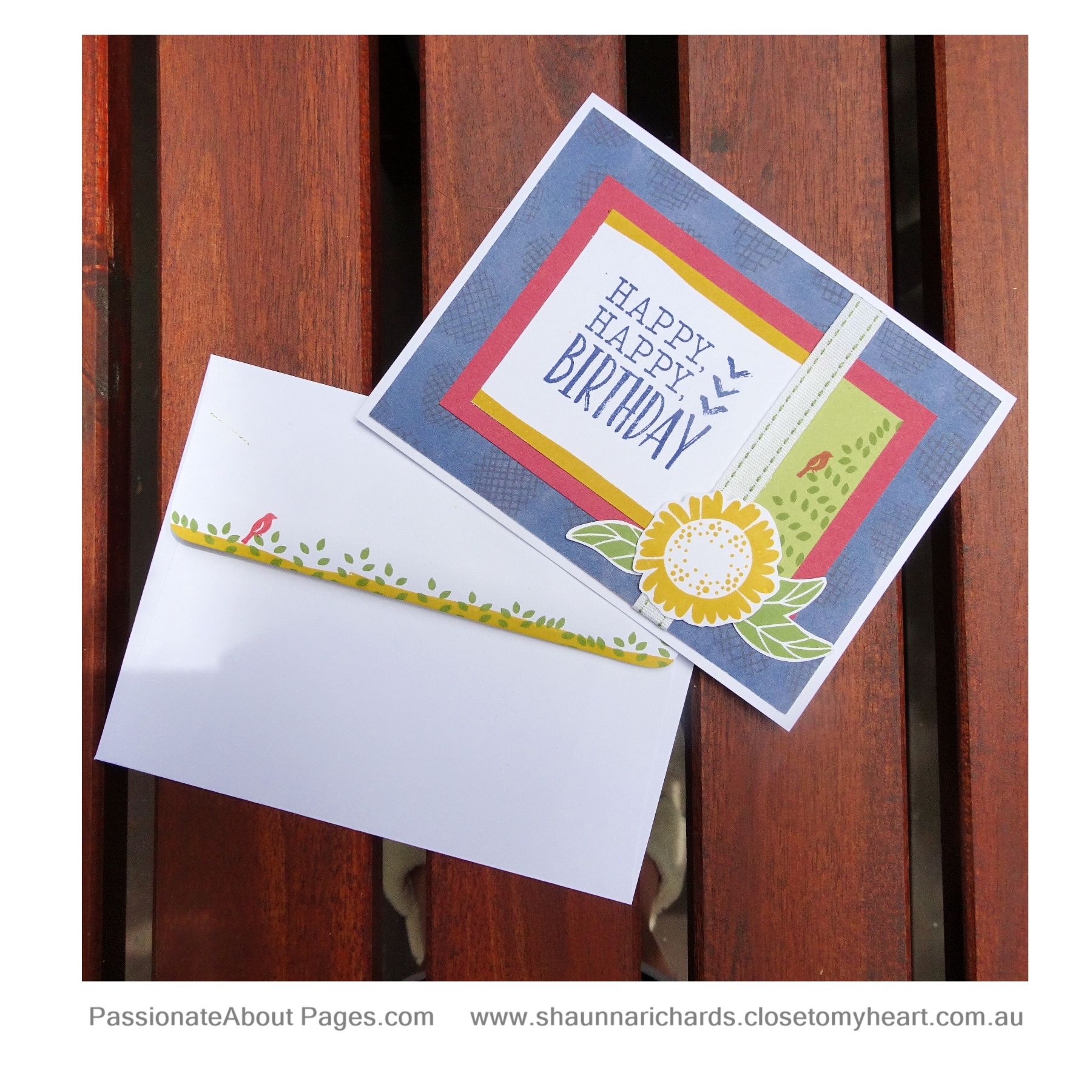 Card 5... I had to find a way to fit the sentiment from (Hugs For You) and the tree so I overlapped them.  Still loving that bird!  So did my daughter's cat - she jumped onto the crafting table and added a wee smudge of pomegranate ink to the card!!!  I ran out of time to re-do the panel but I suggest you make yours without the smudge (hehehe)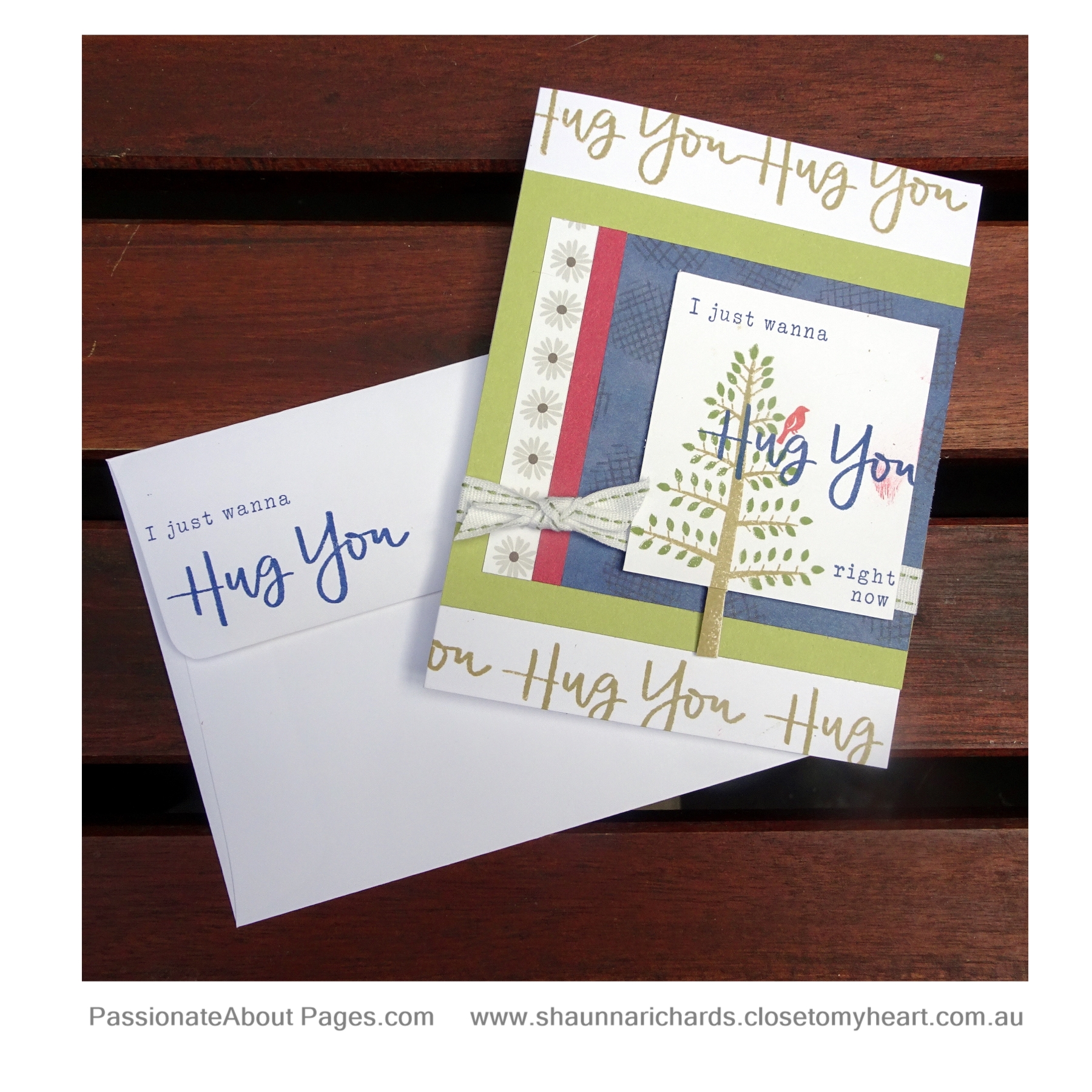 Card 6... This is my final sample.  The background on the white panel was made by inking just the stem of the palm tree.  The sentiment was masked, cut, layered and popped on foam tape.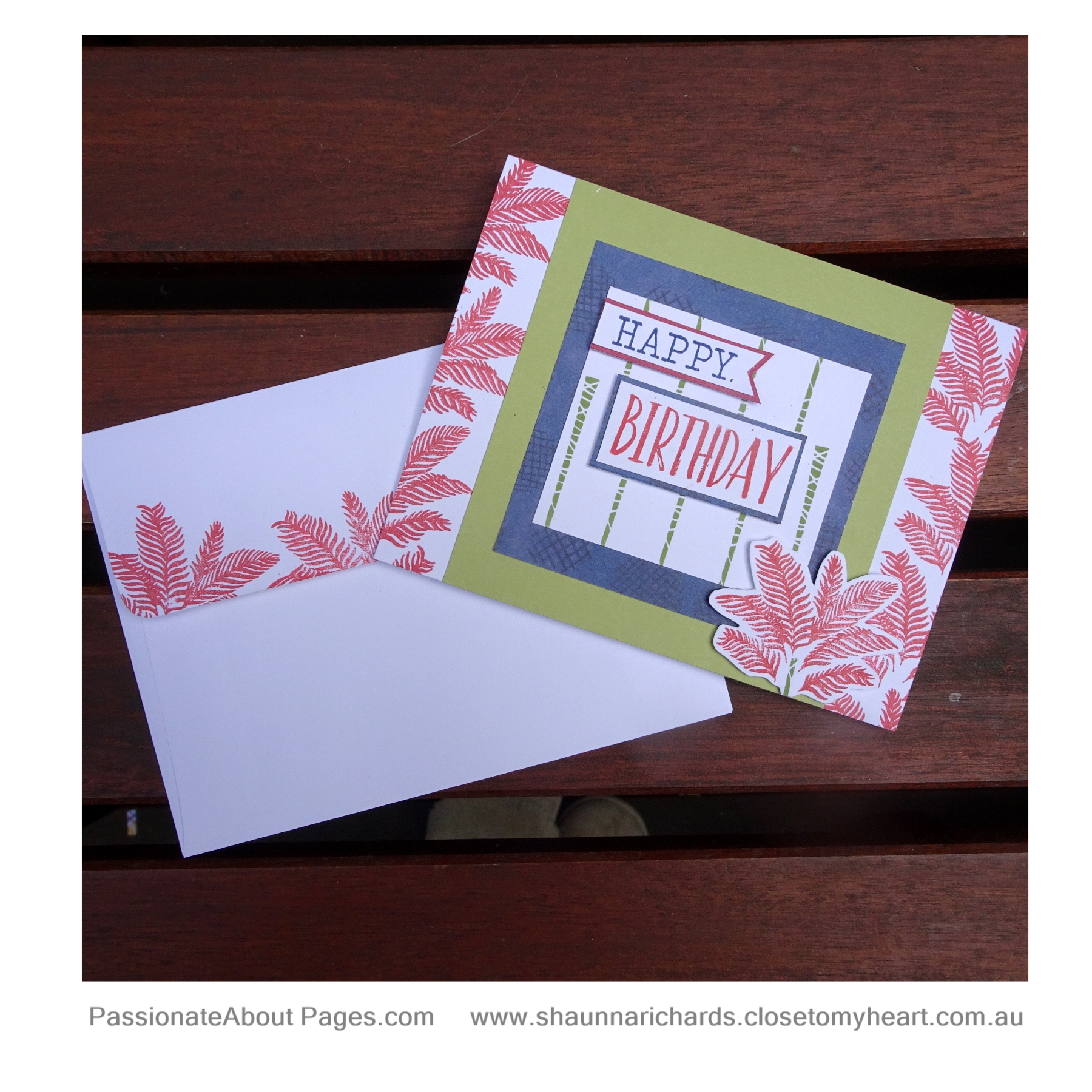 Seasonal Trees
(S1811) is only available during November, 2018. Full retail price is $29.50 but you can have this gorgeous set for just $8.25 when accompanied by a $75 order. Place your order with your
Close To My Heart Consultant
.
  Isn't it nice to create lots of different cards from the same 2 patterns? I hope this blog post has inspired you to use the stamps in different ways as you are crafting.  Did you have a favourite card? I'd love you to leave a comment for me before you click on the underlined link and move on to
Maz's Blog
,  to see the gorgeous project she has designed for you.
  A list of the products used on my cards follows. All items are available to purchase from your
Close To My Heart Consultant
. 
Happy Scrappin'
Shaunna
Close To My Heart
products used in this project
S1811 Seasonal Trees
G1166 You Got This Workshop Your Way Card Kit
G1165 Epic Birthday Workshop Your Way Card Kit
G1164 Hugs For You Workshop Your Way Card Kit
Z2848 Sapphire Ink
Z2850 Fern Ink
Z2851Saffron Ink
Z2854 Pomegranate Ink
Z4215 Fern Stitched Ribbon
X7237B Grateful Heart Paper Pack