Hello Pumpkin CTMH Australasian Blog Hop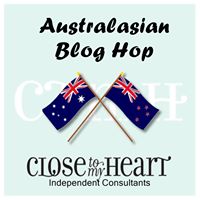 Welcome to the CTMH Australasian
Hello Pumpkin
Blog Hop. This hop features the artwork of some amazing and talented women from across Australia. and New Zealand. If you arrived from Megan's blog,
Crop Craft Create
, you are in the right place. If this is your first time on a blog hop simply read on, enjoy my creations and maybe share your response in the comments. Then you click on the link at the end of this post and it will take you to the next blog and so on and so on. Easy and fun! Best part- you can see lots of different projects you can create with Close To My Heart's
Hello Pumpkin
collection!
When you land back here, you are done and it's time to hit the scrapbook room for some crafting fun.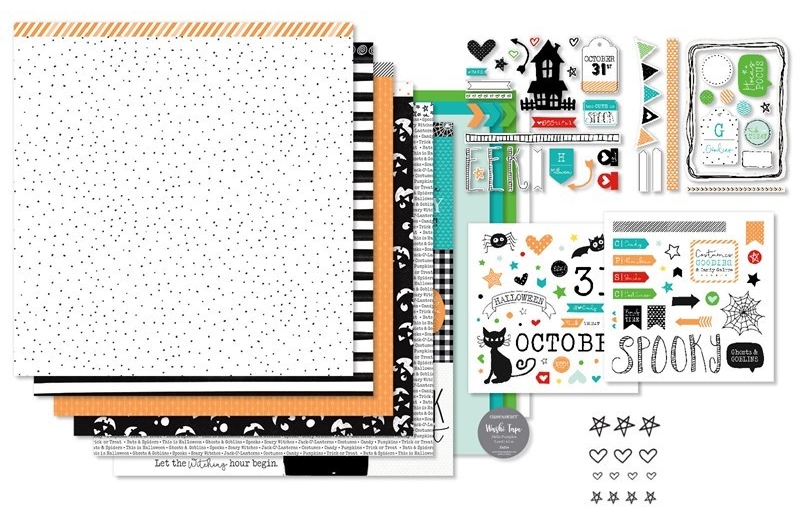 The Hello Pumpkin collection is available until the end of December 2018. Buy it as a full kit or purchase individual items.
  Today I'd like to show you an unhalloween layout.  As soon as I saw Close To My Heart's newest shade of orange, called
Nectarine
, I knew it would be perfect for photos of Western Australia's far north landscapes.  We spent 4 nights at Karijini National Park walking the gorges last year.  Spinifex Pigeons are my favourite little birds.  They are so fun to watch walking and interacting.  Look closely at the photos on the left hand page - the birds are in both of them - well camouflaged.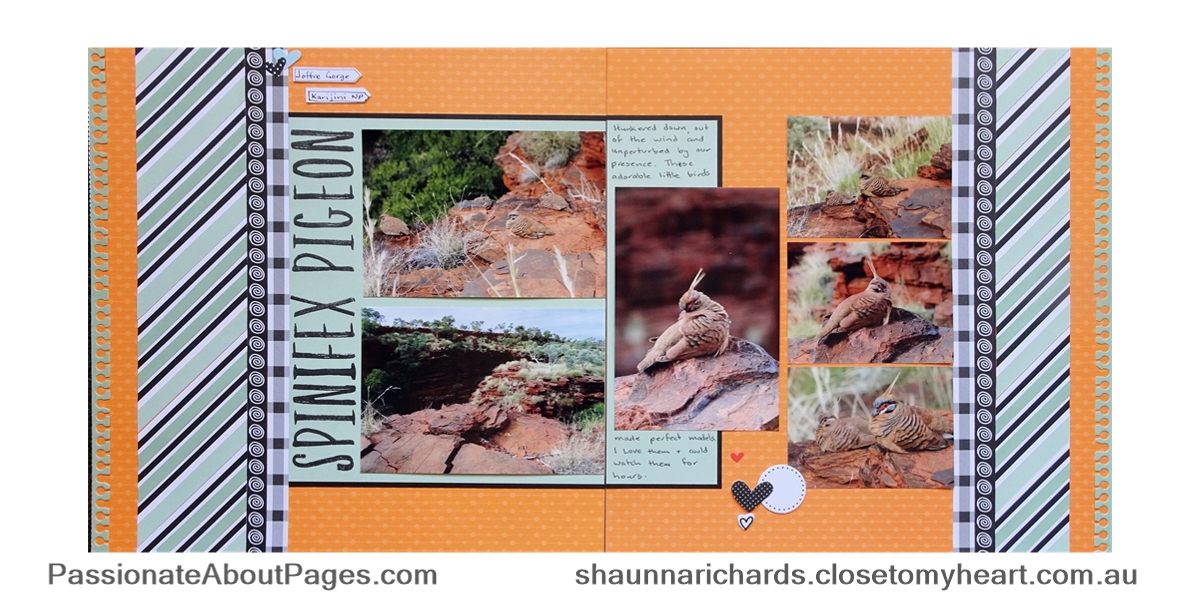 This layout is based on one from the Hello Pumpkin Workshop Your Way kit.  I simply swapped around the papers I used and 'dressed up' the striped paper.  Here is the original version.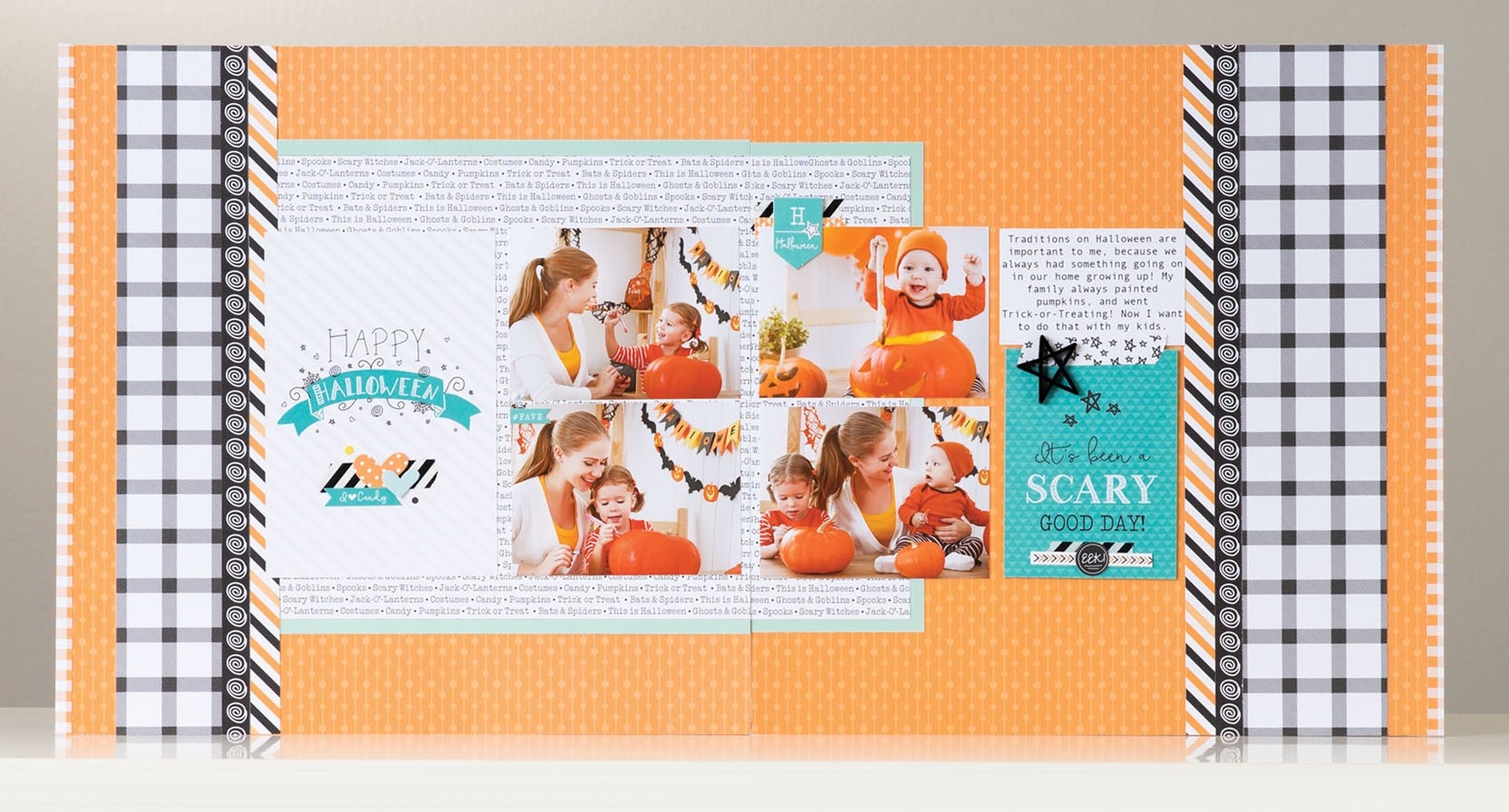 I introduce Sage as a focal colour on this layout.  It goes so well with the grey greens of Australian foliage.   The nectarine and black striped paper was too bold for my photos so I softened it by covering the nectarine with strips of sage cardstock.  The dark side is up on narrow strips and light side on wider strips.  This didn't take very long and was worth the effort.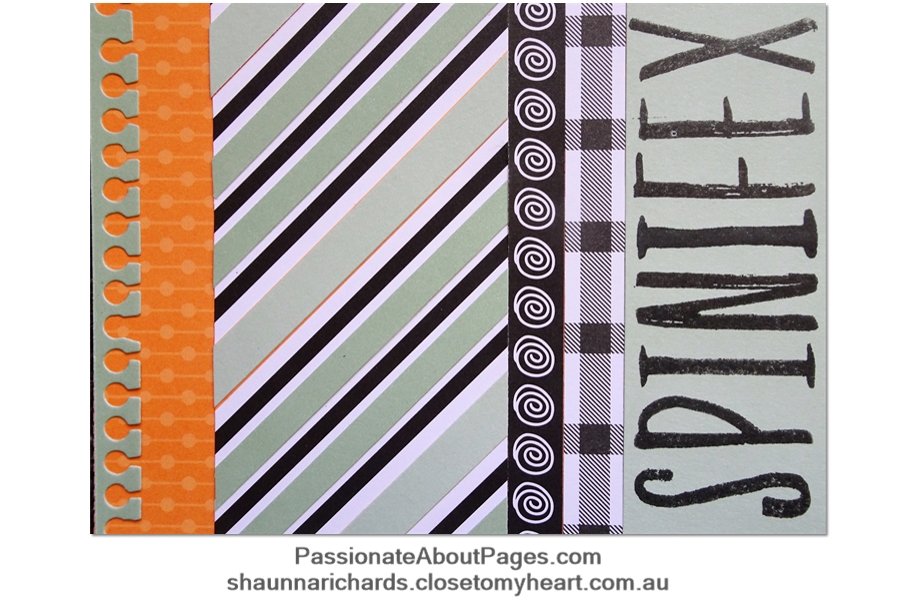 The notebook border thin cut is so much fun to use and softened the edge of the page.  The new Brushed Letters Alphabet Stamps are my favourites in the current catalogue.  They are big and bold but narrow enough that long titles fit into smaller spaces.  Because the are designed to look like paintbrush strokes, they are also very forgiving if you don't get your inking 100% right!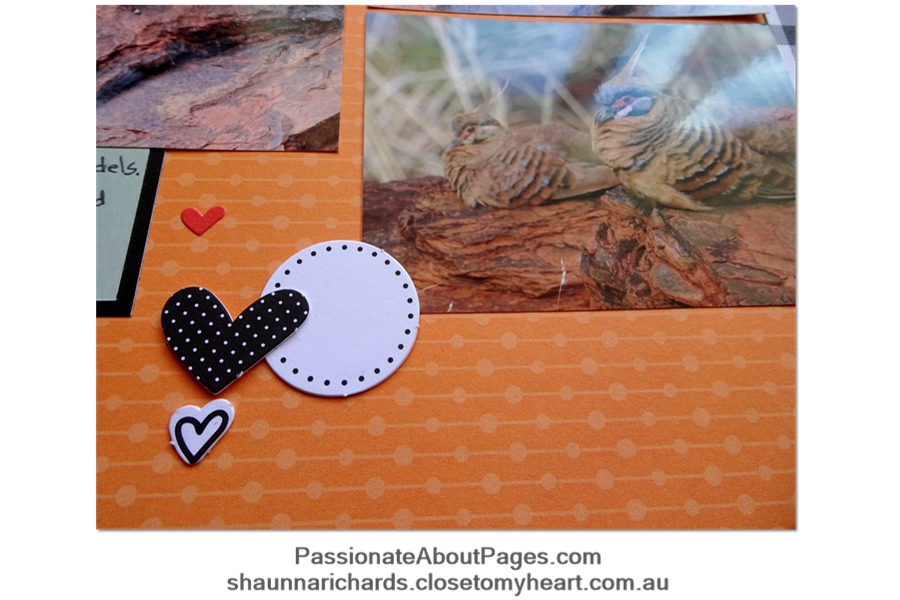 A couple of clusters made with the Hello Pumpkin Complements completed the layout. The
Hello Pumpkin
collection is available to purchase from September to December, 2018. A list of products used in my projects appears at the end of this post. Place your order with your Close To My Heart Consultant. If you don't have a consultant, you can order online through my
website
.
  I'd love you to leave a comment for me before you go. Then click on the underlined link and move on to
Vandra's CTMH Craftroom
to see the gorgeous project she has designed for you. Enjoy! 
Happy Scrapping,
Shaunna
Products used in this project
G1160 Hello Pumpkin Workshop Your Way
E1041 Brushed Letters
Z4189 Intense Black Ink
X5993 Sage Cardstock
X6028 Black Cardstock