Boutique CTMH Australasian Blog Hop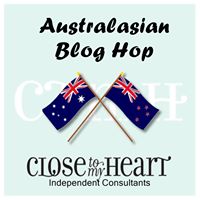 Welcome to the CTMH Australasian Boutique Blog Hop. This hop features the artwork of some talented women from across Australia and New Zealand.
If you arrived from
Maz's blog
you are in the right place. If this is your first time on a blog hop simply read on, enjoy my creations and maybe share your response in the comments. Then you click on the link at the end of this post and it will take you to the next blog and so on and so on. Easy and fun! Best part- you can see lots of different projects you can create with Close To My Heart's Boutique collection! When you land back here, you are done and it's time to hit the scrapbook room for some crafting fun.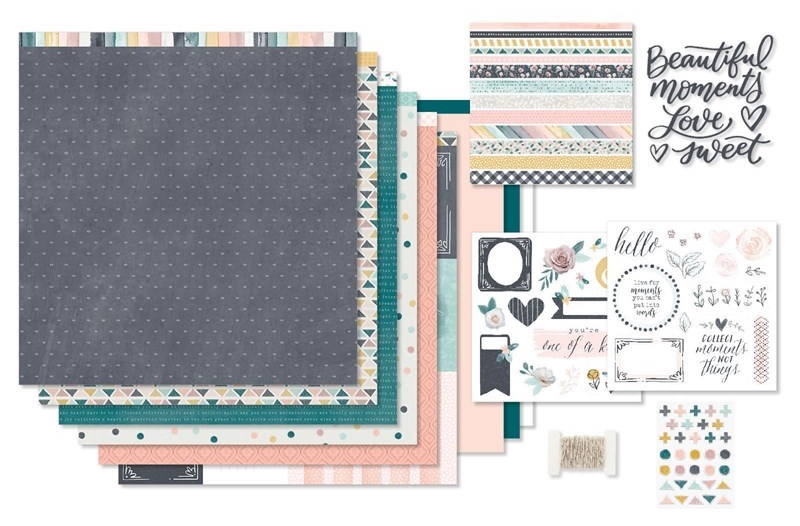 The Boutique collection is available until the end of December 2018. Buy it as a full kit or purchase individual items.  Today I am sharing a layout and a card. The layout was made using the leftovers after completing the 3 layouts from the Standard Workshop Your Way.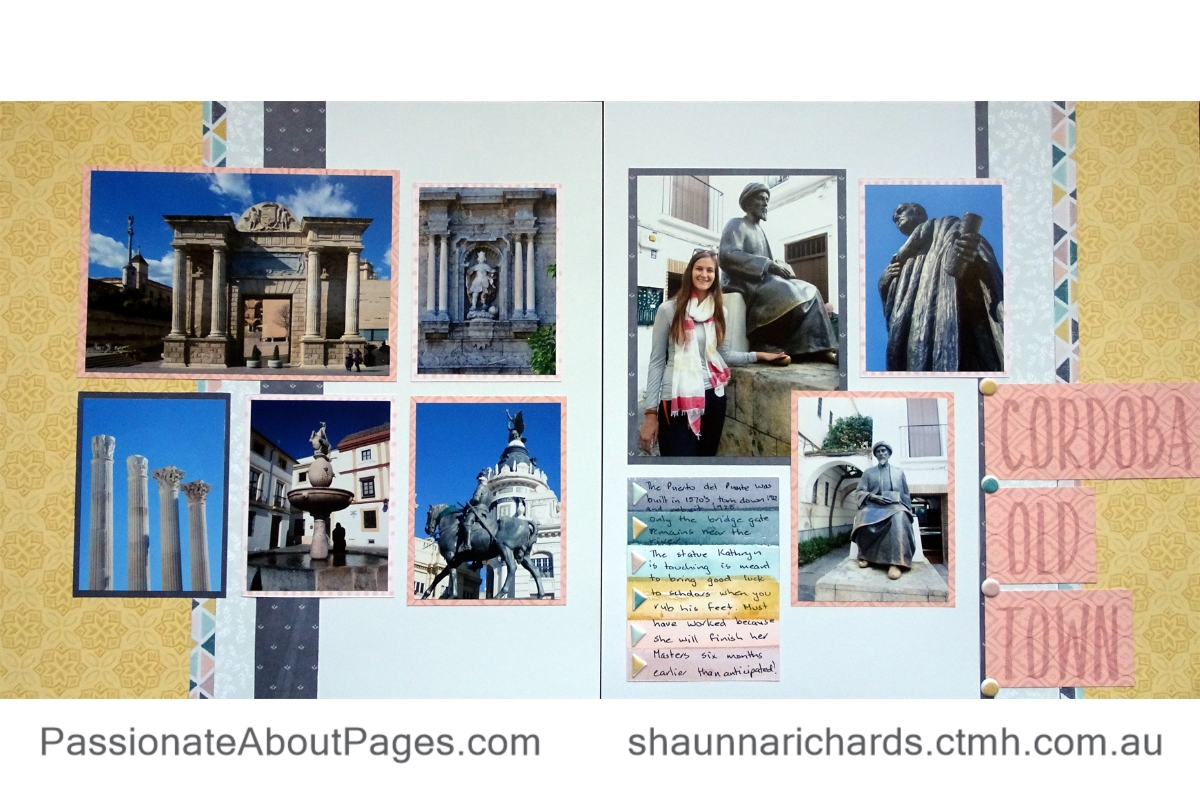 It's a super simple layout! I took all the full 12" strips I had, divided them into 2 unequal widths and stuck them to the edges of the pages. The triangular zip strip was needed for a bit of interest.  Base pages are Linen cardstock 
[gallery ids="5244,5242,5243" type="rectangular"]
Next up was photo mats - the majority of these are cut apart PML cards. They are either 3x4 or 4x6 so I just trimmed my photos a little and I was in business.
The multicoloured striped journal box is also a PML card. It was a fun way to add interest without effort. The puffy stickers that come in the workshop kit are so fun to use.
Lastly, I stamped the titled using the new Brushed Letters Alphabet Set. I love that they are tall and narrow so you can fit a longer word into a small space.
This card was lots of fun to create. I mixed Boutique prints with Mint, Peacock and Sugarplum cardstock. The tag was created using the Fancy Tags Thin Cuts – a MUST HAVE in your kit for sure. The stamp set is from the More Magical collection which is only available until the end of this month. I heat embossed the images with white powder. And those little dots on the right-hand side? That's texture paste applied through a stencil. I'm having such fun learning how to use this new product. The Boutique collection is available to purchase from your Close To My Heart consultant. A list of products used in my projects appears at the end of this post. Place your order with your Close To My Heart Consultant. If you don't have a consultant, you can order online through my
website
. I'd love you to leave a comment for me before you go. Then click on the underlined link and move on to Doris' blog,
Creative Inspirations
, to see the projects she has designed for you. I'm sure you will love them - she's so talented.
Happy Scrapping,
Shaunna
Products used in these projects
G1159 Boutique Workshop Your Way E1041 Brushed Letters Stamp Set Z6540 Sugarplum Exclusive Ink Z4305 Fancy Tags Thin Cuts Z4500 Boutique Deluxe Bundle Texture Paste, Palette Knives and Shimmer Brush CC8183 Dreams Stamp Set Z2068 White Embossing Powder Z891 Versamark Ink