S1806 A Bushel & a Peck CTMH Stamp of the Month Australasian Blog Hop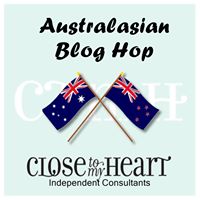 Welcome to June's Stamp of the Month Australasian Blog Hop. This is a circular hop. If you arrived from
Megan's blog
, you are in the right place. Simply read through this post and click on the link to the next blog at the end of it. Keep reading and 'hopping' until you find yourself back where you started from. Each blog will showcase a project featuring the
A Bushel & a Peck
(S1806) stamp set which is June's Stamp of the Month.
The name of this stamp set brings back gorgeous memories of my parents teaching the song from Guys & Dolls to my kids. You can listen to Doris Day singing it
here
.
I will make a page to tell that story but couldn't lay my hands on appropriate photos today. I had a good look at the images on the stamps and went through the photos I needed to scrapbook and voila! The wind-swept leaves seemed to look like peacock feathers and I decided to make it work.
After playing on some scrap paper I came up with a stamp design I liked and was thrilled to discover the
Central Park papers
have this gorgeous sunburst print which complemented my design perfectly.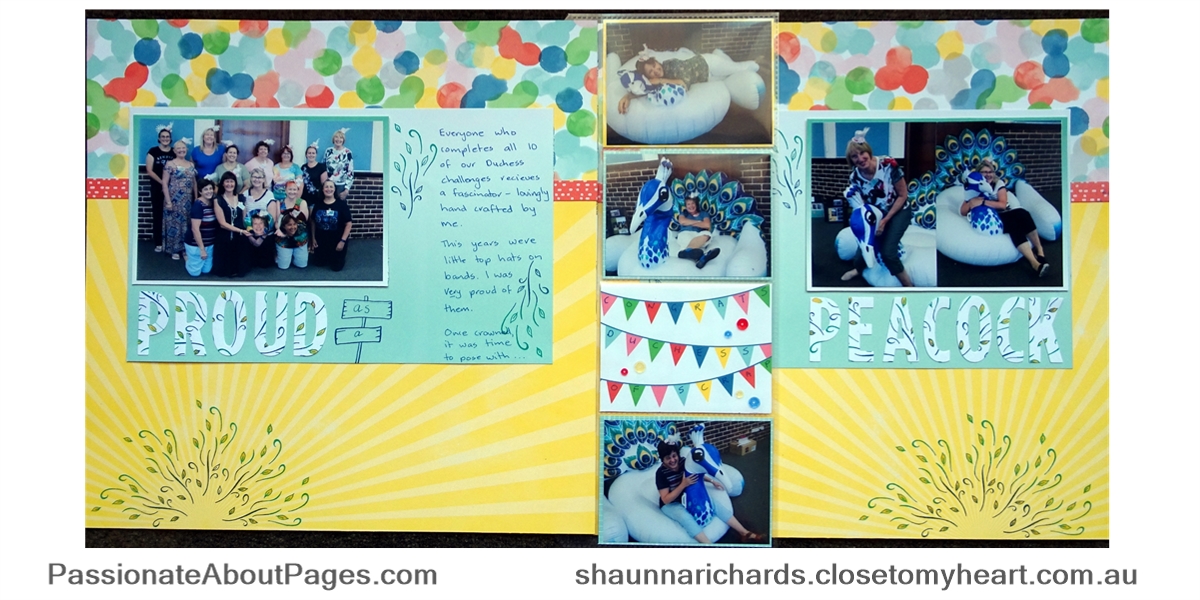 The layout is based on Pattern 4 from
Make It From the Heart Vol 3.
I needed to fit 22 photos and a long story on it, so had to call on my trusty
Flip Flaps
and
Pocket Plus Protectors
once again. You may spot one paper from the retired Prickly Pear collection. The colours in this pack are very similar to
Central Park
so I blended the two.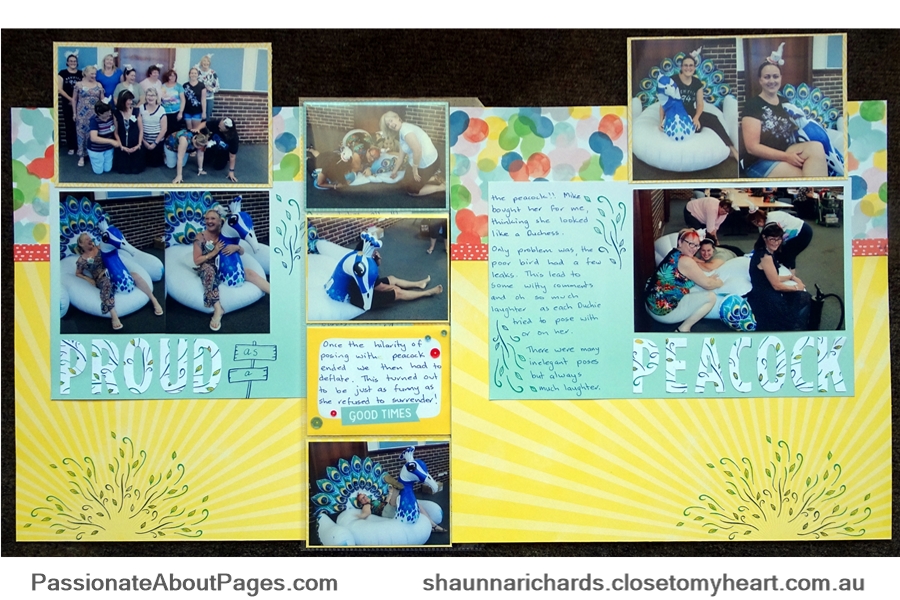 I stamped the 'peacock feathers' design onto white cardstock before cutting the title letters. The 'as a' sign is made using the 'apple cider' stamp in the set. It is highly unlikely I'll ever need this phrase but that sign is absolutely gorgeous, so I used my Micro Tip scissors to cut the words out of the stamp. I've kept the words if I ever do need them but I'm happier now the sign can have anything written on it.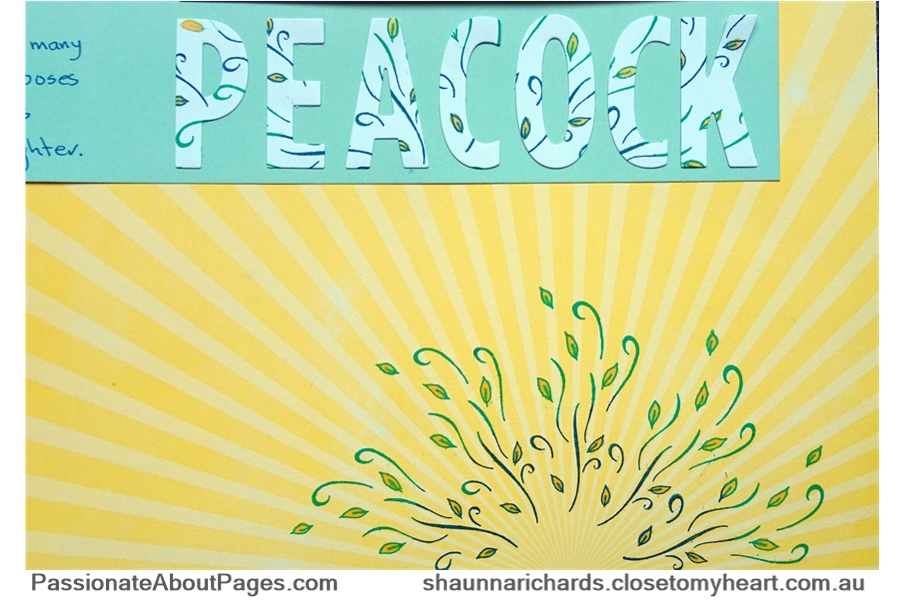 I love that every person who earned a fascinator is present on this one layout and that there was space to include the giggly photos too.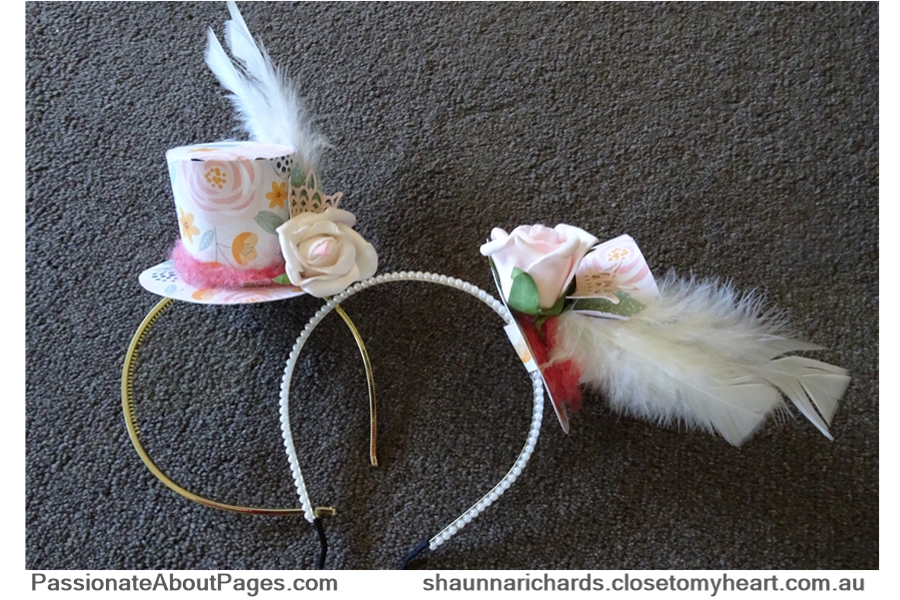 A Bushel & a Peck
(S1806) is only available during June, 2018. Full retail price is $27 but you can have this gorgeous set for just $7.50 when accompanied by a $75 order. Place your order with your
Close To My Heart Consultant.
  Did you like this layout? I'd love you to leave a comment for me before you click on the underlined link and move on to Georgia's Blog ,
Georgia Creates
, to see the gorgeous project she has designed for you.
  A list of the products used for this project follows. All items are available to purchase from your
Close To My Heart Consultant
. 
Happy Scrappin'
Shaunna
Products used in this project
S1806 A Bushel & a Peck X7231B Central Park Paper Pack Z4178 Central Park Sequins Z2848 Sapphire Ink Z2806 Emerald Ink Z3386 Block Alphabet Thin Cuts Z2452 Golden Yellow Shin Han Marker Z3245 Pocket Plus Protector – Design D Z3231 4" x 6" Flip Flaps Z534 Micro Tip Scissors