Gimme Some Sugar CTMH Australasian Blog Hop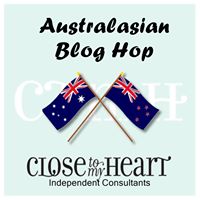 Welcome to the CTMH Australasian Gimme Some Sugar Blog Hop. This hop features the artwork of some amazing and talented women from across Australia. If you arrived from
Vandra's blog
you are in the right place. If this is your first time on a blog hop simply read on, enjoy my creations and maybe share some love in the comments. Then you click on the link at the end of this post and it will take you to the next blog and so on and so on. Easy and fun! Best part- you can see lots of different projects you can create with Close To My Heart's Gimme Some Sugar collection! When you land back here, you are done and it's time to hit the craft room for some paperific fun.
The Gimme Some Sugar collection is available until the end of April, 2018. You have the choice of 2 kits – one for scrapbooking and one for cards – OR you can purchase papers, complements, ribbon and gems separately.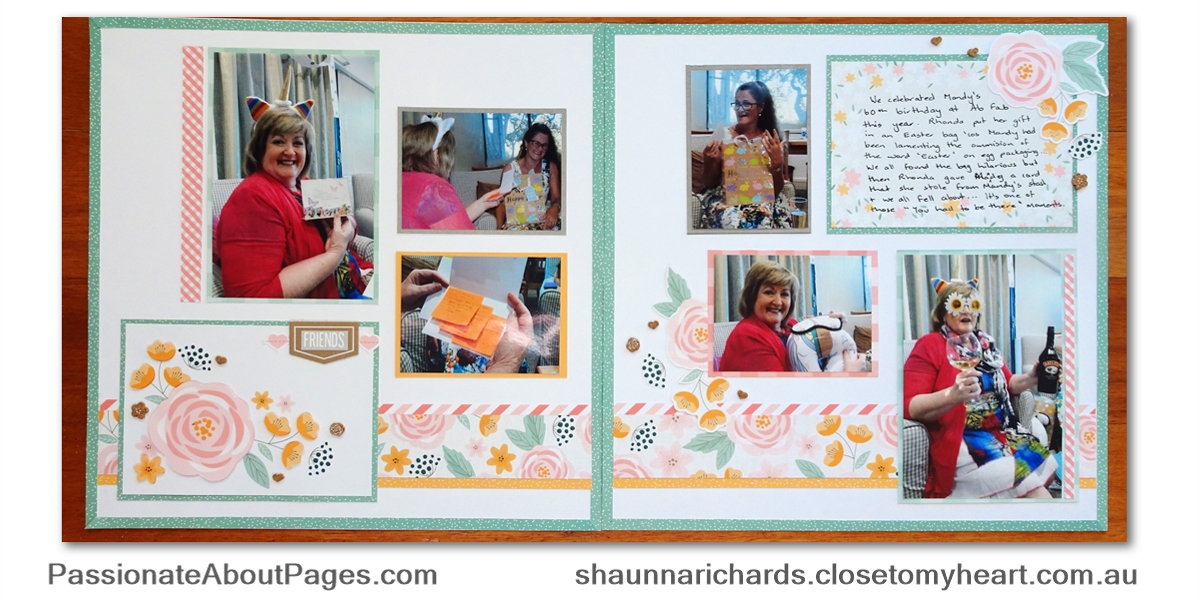 Today I am sharing a layouts created using mainly PML Cut Apart cards from the paper pack.  Can you spot them?  There are also 3 zip strips - have you found them?
The juniper dots border is made of 1/4" strips rather than using a full backing page.  Lay the vertical strips first then mitre the corners of the remaining strips and glue over the vertical ones.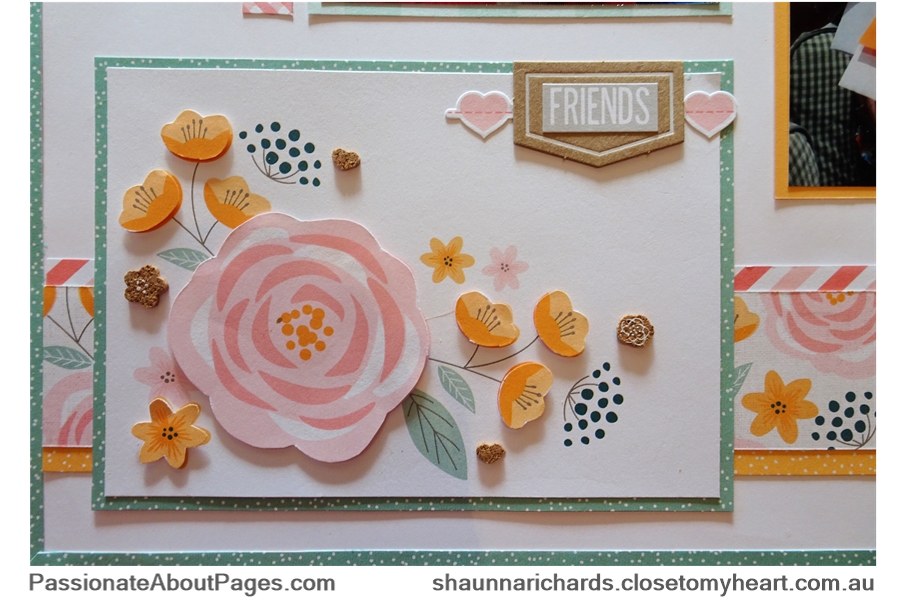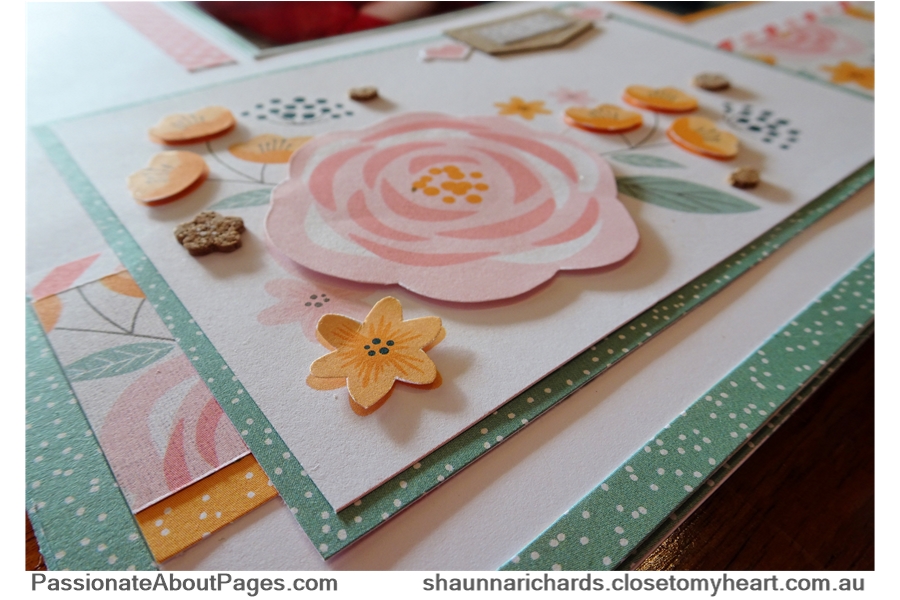 This decorative panel was made using two of the 6" x 4" PML Cut Apart cards.  Keep one whole and fussy cut the other one to create embellishments you can layer with foam tape.  It doesn't take long but looks great.
These flowers were fussy cut from scraps of the decorative paper.  The cork embellishments finish the cluster off perfectly.
If you love this collection make sure you order it from your consultant ASAP.  It retires from the catalogue at the end of this month.  Don't have a CTMH consultant?  Head over to my
website
to place an order for delivery within Australia.
I'd love you to leave a comment for me before you go. Then click on the underlined link and move on to Maz's Blog ,
aMAZing Close To My Heart Creations
, to see the gorgeous project she has designed for you. Maz always comes up with something very special for us to enjoy.
Happy Scrapping,
ShaunnaProducts used in these projects
X7228B Gimme Some Sugar Paper Pack
X7228C Gimme Some Sugar Complements
Z4153 Gimme Some Sugar Cork Shapes
Z3341 Thin 3-D Foam Dots
Z1836 Non-stick Micro Tip Scissors
Z3396 Aluminium Cut Rail Paper Trimmer