S1804 Colour Your Life Stamp of the Month Australasian Blog Hop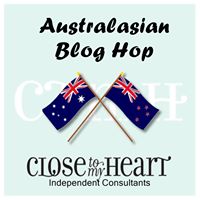 Welcome to the April 2018 Stamp of the Month Australasian Blog Hop. This is a circular hop. If you arrived from
Vandra's Blog
, you are in the right place. Simply read through this post and click on the link to the next blog at the end of it. Keep reading and hopping until you find yourself back where you started from. Each blog will showcase a project featuring the
Colour Your Life
(S1804) stamp set which is April's Stamp of the Month.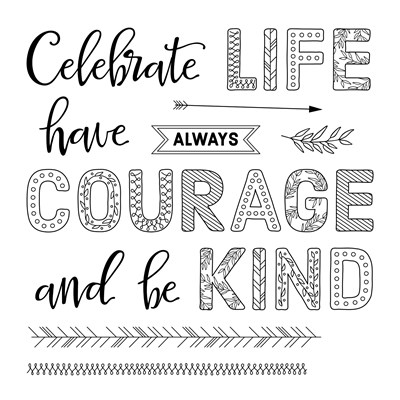 I love the bigger sentiments in this set - perfect for scrapbookers.  They are also ideal for background stamping which is the technique I used today.  You don't have to do too many repeats to cover your paper!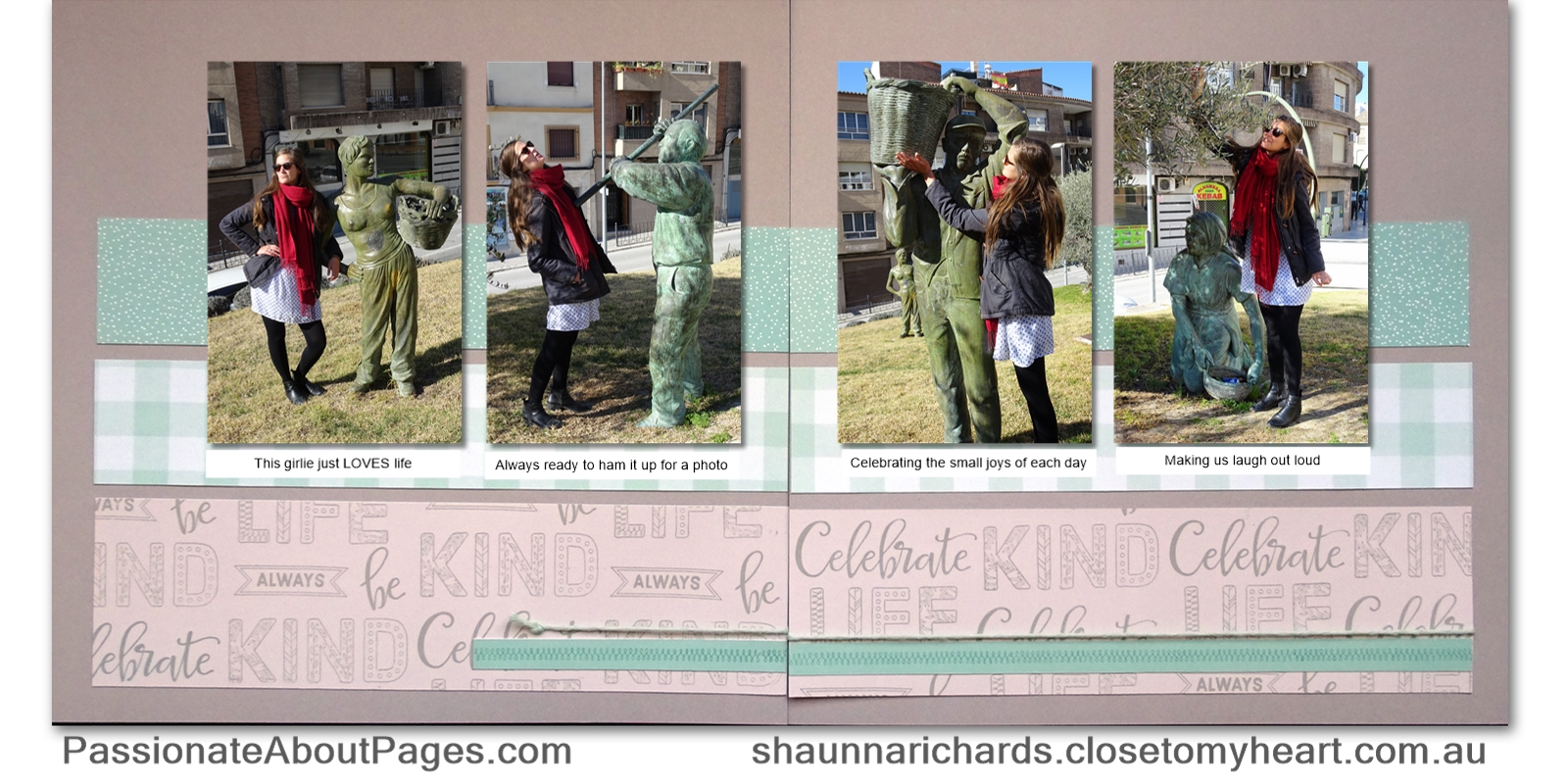 Our family recently travelled in Spain, celebrating my husband's 60th birthday.  We stopped for lunch in a small town called Beana and found these lovely sculptures in a park.  My daughter very happily posed for some 'interactive' shots with them.  She makes me laugh so much.  Everyday is lived to the full and she is one of the kindest people I know.  So, this stamp set was perfect for the photos!
I'm writing this post 2 weeks early as I will be away from home closer to Apr 1.  As usual, when getting organised to leave home for 2 weeks, the job list is massive so a super quick layout was required.  Pattern 3 from Make It From Your Heart V4, trim 4 pieces of paper, a few minutes stamping and it's done!
Colour Your Life (S1804) is available to purchase for just $7.50 when accompanied by a $75 order during April 2018.  It can also be purchased for $27 as a single item.  Place your order with your Close To My Heart consultant.  If you don't have a consultant, you are welcome to visit my website and place an order for home delivery within Australia.
www.shaunnarichards.closetomyheart.com.au
Thanks for joining us today.  A full list of products used in this project appears at the end of this post.  I hope you have found some inspiration along the way in this hop.  Leave a comment if you liked what you saw - it makes us feel so good to hear from our readers.
Next stop on the hop is
Megan Lawrence's Crop, Craft, Create
. Click on the underlined link to see her lovely project.
Happy Scrapping
Shaunna
Products used on these projects:
S1804 Colour Your Life Stamp Set
X7228B Gimme Some Sugar Paper Pack
X5947 Mink Cardstock
X5948 Heather Cardstock
X5979 Juniper Cardstock
Z2826 Heather Ink