Stargazer CTMH Blog Hop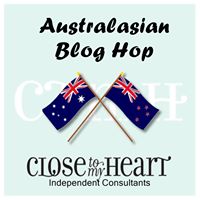 Welcome to the CTMH Australasian
Stargazer
Blog Hop. This hop features the artwork of some amazing and talented women from across Australia. If you arrived from
Maz's blog
you are in the right place. If this is your first time on a blog hop simply read on, enjoy my creations and maybe share some love in the comments. Then you click on the link at the end of this post and it will take you to the next blog and so on and so on. Easy and fun! Best part- you can see lots of different projects you can create with Close To My Heart's
Stargazer
collection! When you land back here, you are done and it's time to hit the craft room for some paperific fun.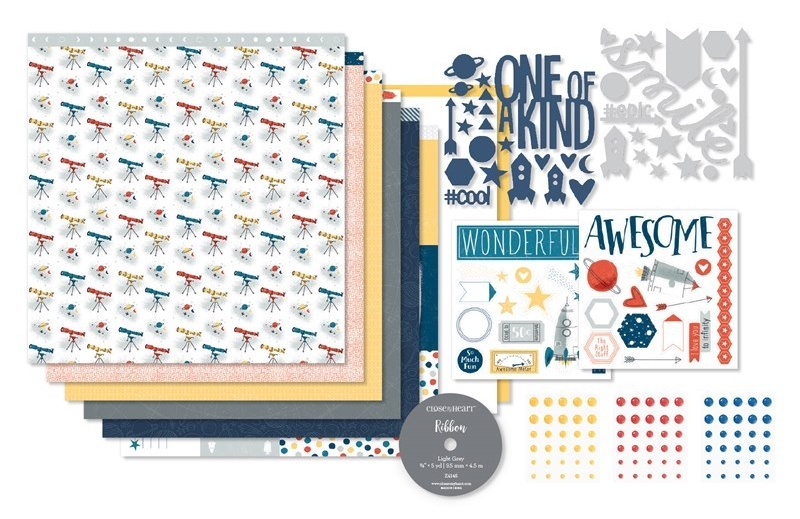 The
Stargazer
collection is available until the end of April, 2018. You have the choice of 2 kits – one for scrapbooking and one for cards – OR you can purchase papers, complements, ribbon and gems separately. Today I am sharing 3  layouts created for a class I held recently.  None of the pages have a space theme - proof once again that CTMH collections are super versatile and you should never let the hero print paper put you off.  All 6 pages were made from half a pack of
Stargazer
paper and the
Stargazer
complements.
This layout features everyday life in the Richards Household.  Our super cheeky ginger cat likes to feel part of everything we do.  Here he is 'helping' me to make the bed - well supervising every step of the way.  The smaller photos were cut with the Basic Circles Thin Cuts (which happen to be on sale this month) and the larger photos were cut on the Cricut.
I used many of the PML Cut Apart Cards for this layout.  The Basic Circles, Basic Hearts and Block Alphabet Thin Cuts made short work of the cutting.  (Did I mention they are all on sale this month??)
The primary colours of the
Stargazer
collection work brilliantly with a black background.  The stars in the complements were perfect for my photos of outdoor movie fun on our anniversary.  The ovals make a nice change from circles and provide 'anchor points' for the stars and embellishments.  (Oval Thin Cuts are 25% off this month too!)
The
Stargazer
collection is available to purchase from your Close To My Heart consultant. A list of products used in my projects appears at the end of this post. Place your order with your Close To My Heart Consultant. If you don't have a consultant, you can order online through my
website
.
  I'd love you to leave a comment for me before you go. Then click on the underlined link and move on to Doreen's Blog ,
Scrapping and More with Doreen
, to see the gorgeous project she has designed for you. Doreen always comes up with something very special for us to enjoy. 
Happy Scrapping,
Shaunna
Products used in these projects
X7229B Stargazer Paper Pack
X7229C Stargazer Complements
1386 Black Cardstock
X5967 Pacifica Cardstock
X5948 Heather Cardstock
Z3318 Basic Circles Thin Cuts Dies
Z3328 Basic Ovals Thin Cuts Dies
Z3317 Basic Hearts Thin Cuts Dies
Z3386 Block Alphabet Thin Cuts Dies