S1801 Bloom & Grow SOTM Australasian Blog Hop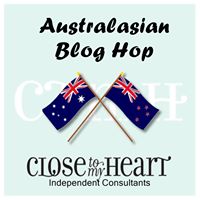 Welcome to the January, 2018 Stamp of the Month Australasian Blog Hop. This is a circular hop. If you arrived from
Maz's blog
, you are in the right place. Simply read through this post and click on the link to the next blog at the end of it. Keep reading and hopping until you find yourself back where you started from. Each blog will showcase a project featuring the
Bloom & Grow
(S1801) stamp set which is
January's Stamp of the Month.
The garden themed icons and sentiments are just beautiful.  I can think of so many pages and cards where these sayings will be perfect.  My layout today features photos of a busy bee held at mum's nursing home recently.  It was a great day of community building and engagement for residents and their families.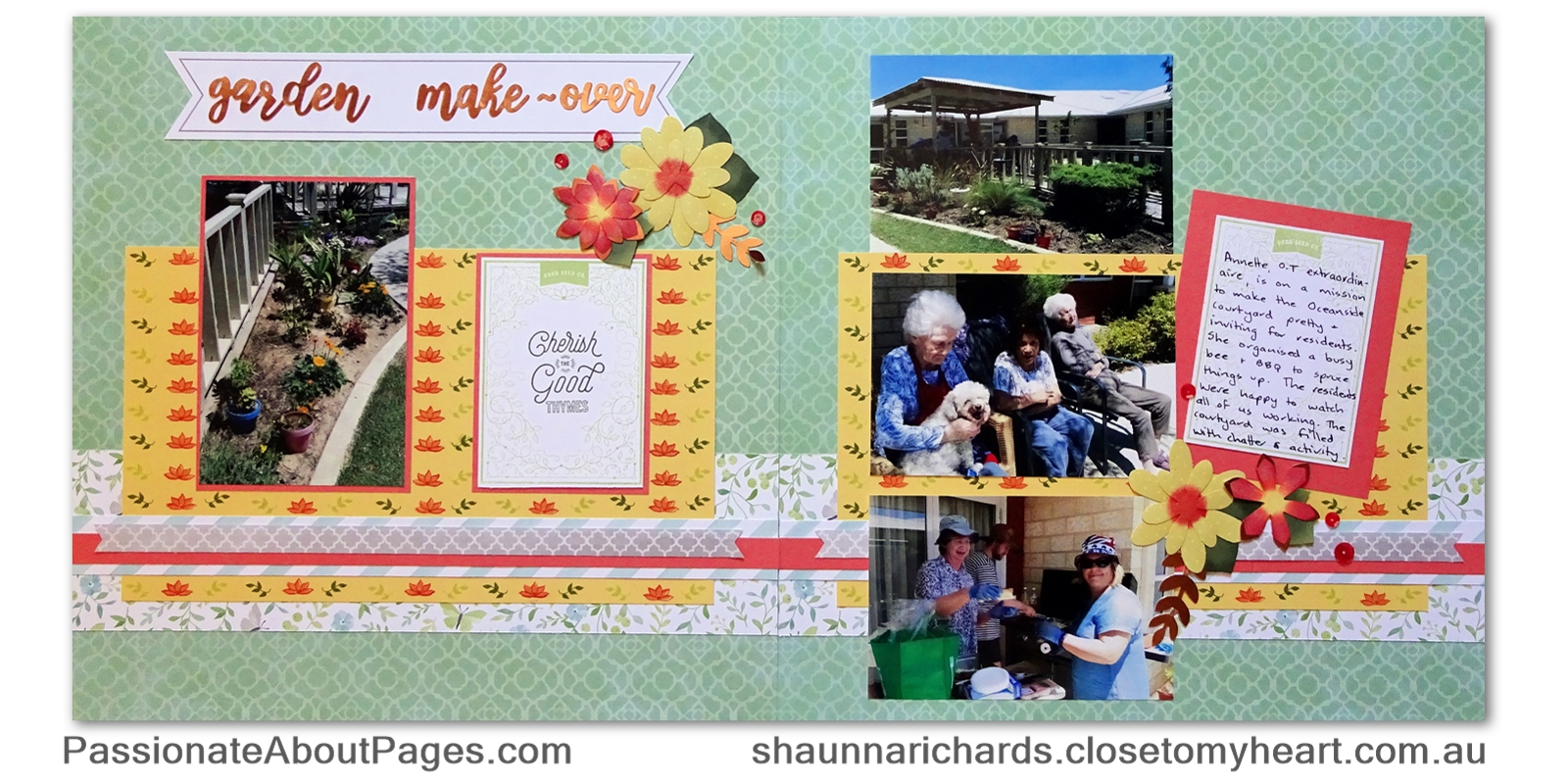 This layout is based on Pattern 10 in Make It From Your Heart, Vol 3.  The new Chelsea Gardens papers work beautifully with the Bloom & Grow stamp set.  Left over flowers and a banner from my Love Letters Kit finished it off nicely.
It's hard to see in the photo but these flowers from the Love Letters kit are grey with a white spot.  I wanted something brighter so I applied ink using  sponge daubers.
The alphabet stickers from the Love Letters Kit can be a bit tricky to line up.  I experimented with a few different techniques and found this one easiest.  The blue line is washi tape and it is stuck to an all-purpose mat.  Using tweezers, arrange letters with an overlap of the tails.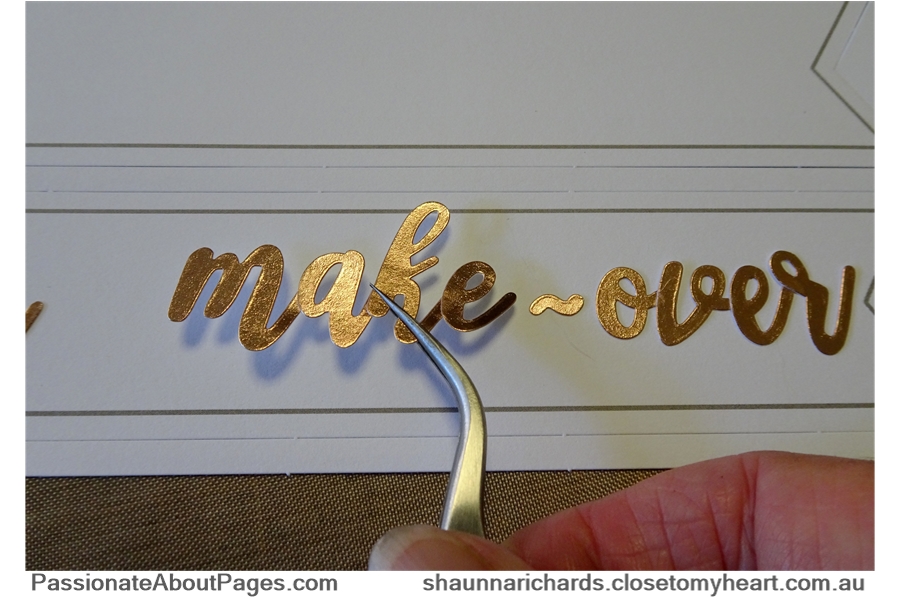 Press each join firmly and then use your tweezers to gently lift the word off the mat and onto your banner.  The super fine tip of Close To My Heart tweezers make it easy to slide them under each letter and see what you are doing.
Ask your consultant about the
Love Letters
promotion this month. There is so much goodness in one kit - you will make the letter and have left overs for layouts and cards.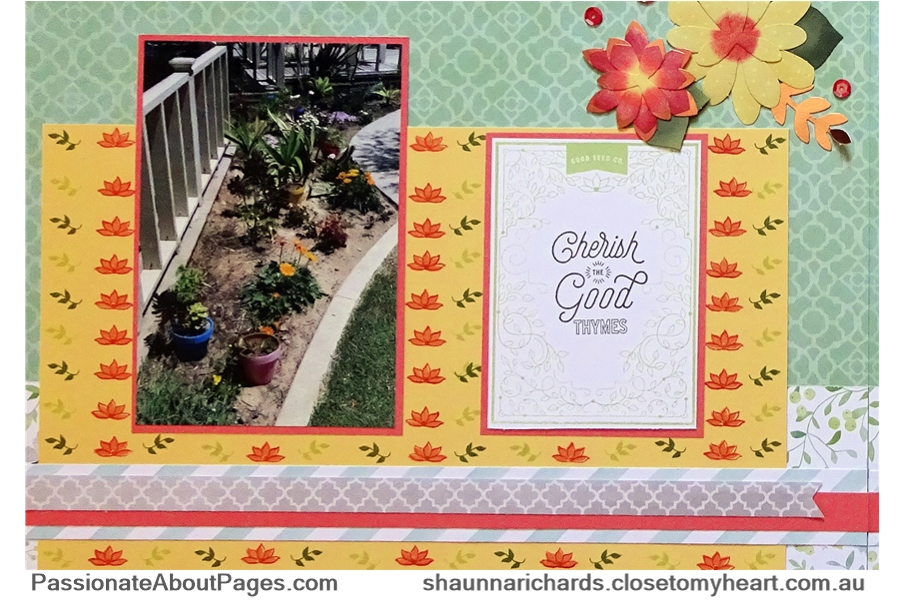 The tiny leaves and flower in the stamp set are perfect for creating a stamped background.  The flower is a base & shade pair - the base is solid and then the outline goes on top.  Focus on lining up the flower centre for best results.  Before you start stamping, mark where your photos and title will go so you don't have to stamp that area.
Bloom & Grow (S1801) is available to purchase for just $7.50 when accompanied by a $75 order during January, 2017. It can also be purchased for $27 as a single item. Place your order with your Close To My Heart Consultant. If you don't have a consultant, you are welcome to visit my website to place an order.
Thanks for joining us today. I hope it's the start of an awesome year of crafty goodness for you. I'd love you to leave a comment for me before you click on the underlined link and move on to Kara's Blog,
Creating with Kara Davies
, to see what she has designed for you.
Happy Scrappin'
Shaunna
Products used on these projects:
S1801 Bloom & Grow
Love Letters Kit - available in 26 different kits - one for each letter of the alphabet
9043 Make It From Your Heart Vol 3
Z1382 Tweezers
X7230B Chelsea Gardens Paper Pack
X5971 Lemon Cardstock
X5983 Sorbet Cardstock
Z2853 Sweet Leaf Ink
Z2864 Sorbet Ink
Z2808 Lemon Ink
Z2835 New England Ivy Ink