Basics Fundamentals CTMH Australasian Blog Hop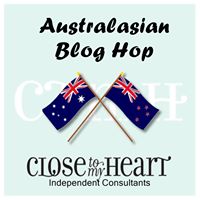 Welcome to the CTMH Australasian
Basics Fundamentals
Blog Hop. This hop features the artwork of some amazing and talented women from across Australia. If you arrived from
Vandra's blog
you are in the right place. If this is your first time on a blog hop simply read on, enjoy my creations and maybe share some love in the comments. Then you click on the link at the end of this post and it will take you to the next blog and so on and so on. Easy and fun! Best part- you can see lots of different projects you can create with Close To My Heart's
Basic Fundamentals
collection! When you land back here, you are done and it's time to hit the scrapbook room for some crafting fun.
[gallery ids="5042,5041,5040,5039" type="square"]
The
Basics Fundamentals
collection includes papers, two toned cardstock,  ribbons and inks.  It is the collection featured in this month's
Through the Year Calendar Bundle
.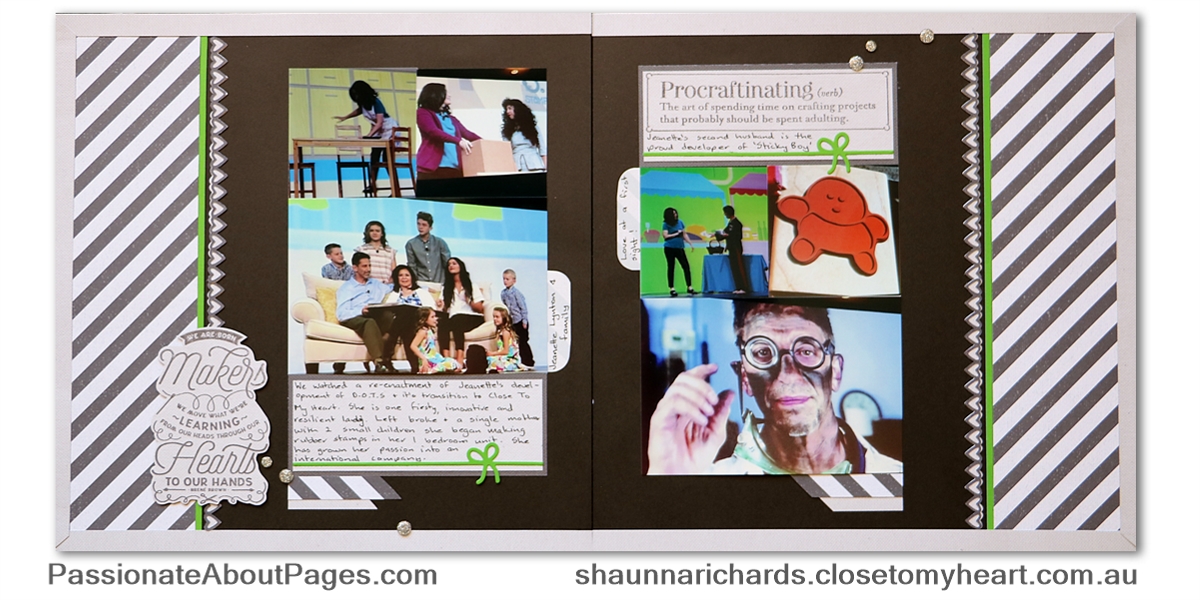 Today I am sharing a layout featuring photos of a video shown at the CTMH Annual Inspirations Launch this year. The video shared Jeanette Lynton's story of building Close To My Heart from inception to the international company it is today.
I love to use black cardstock as a base with the grey toned papers in the Basic Fundamentals prints.  Black provides a strong contrast.  A little pop of Willow brought the layout to life.  Those strips are just 1/8" wide.  Cutting them with our new
Aluminium Rail Trimmer
was a breeze.
The layout just had to have hearts on it somewhere and the
Heart Border Thin Cuts
were perfect for the job.  The solid hearts are cut separately to the frames so you can layer them as I have here.
The
Ribbon Border Thin Cut
offered another opportunity for a pop of Willow green cardstock to be added.  It is a delicate embellishment that stands out nicely on the neutral tones of Basic Fundamentals.
I finished the layout off with two stamps from the
We Are Makers
set. This stamp set sums up all we do as paper crafters. I have used it on several layouts. The Brene Brown quote is closely aligned with Jeanette's mission for our company.
The
Basic Fundamentals
collection is available to purchase from your Close To My Heart consultant. A list of products used in my projects appears at the end of this post. Place your order with your Close To My Heart Consultant. If you don't have a consultant, you can order online through my
website
.
I'd love you to leave a comment for me before you go. Then click on the underlined link and move on to Doreen's Blog ,
Scrapping and More with Doreen
to see the gorgeous project she has designed for you. Doreen always has something special to share with us.
Happy Scrapping,
Shaunna
Products used in these projects Z3353 Basic Fundamental Paper Packet
D1732 We Are Makers Stamp Set
X5970 Willow Cardstock
1386 Black Cardstock
Z4038 Beary Christmas Dots
Z3396 Aluminium Cut Rail Paper Trimmer
Z3349 Ribbon Border Thin Cuts
Z3347 Heart Border Thin Cuts