Prickly Pear Australasian Blog Hop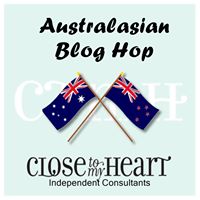 Welcome to the CTMH Australasian
Prickly Pear
Blog Hop.  This hop features some amazing and talented women from across Australia.
If you arrived from 
Vandra's Blog
  you are in the right place.  If this is your first time on a blog hop simply read on, enjoy my creations and maybe share some love in the comments. Then you click on the link at the end of this post and it will take you to the next blog and so on and so on. Easy and fun! Best part- you can see lots of different projects you can create with Close To My Heart's
Prickly Pear
collection!   When you land back here, you are done and it's time to hit the scrapbook room for some crafting fun.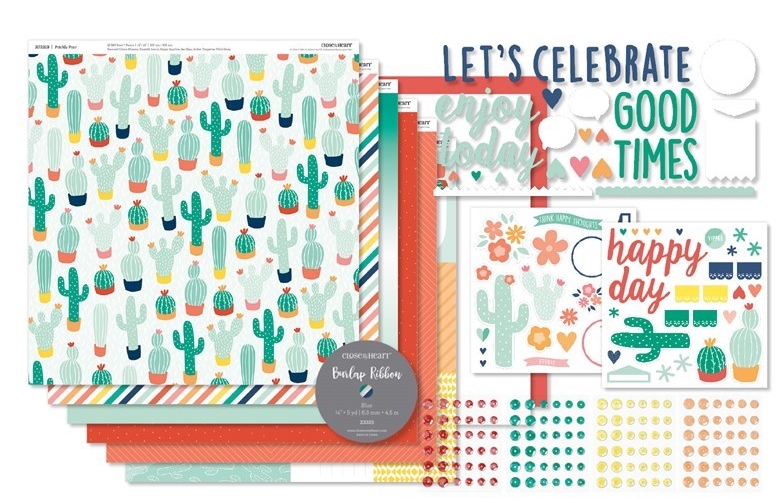 The Prickly Pear collection is available until the end of August 2017.  Buy it as a full kit or individual items.
There are 3 co-ordinating stamp sets for this kit.  This month, you can buy 2 and get the third one FREE* (For stamps only, not available for Thin Cut & Stamp bundles.  Stamp of lesser value is the free one).  I have used stamps from all three sets in the layouts I'm sharing today.


[gallery ids="4364,4365,4366" type="square"]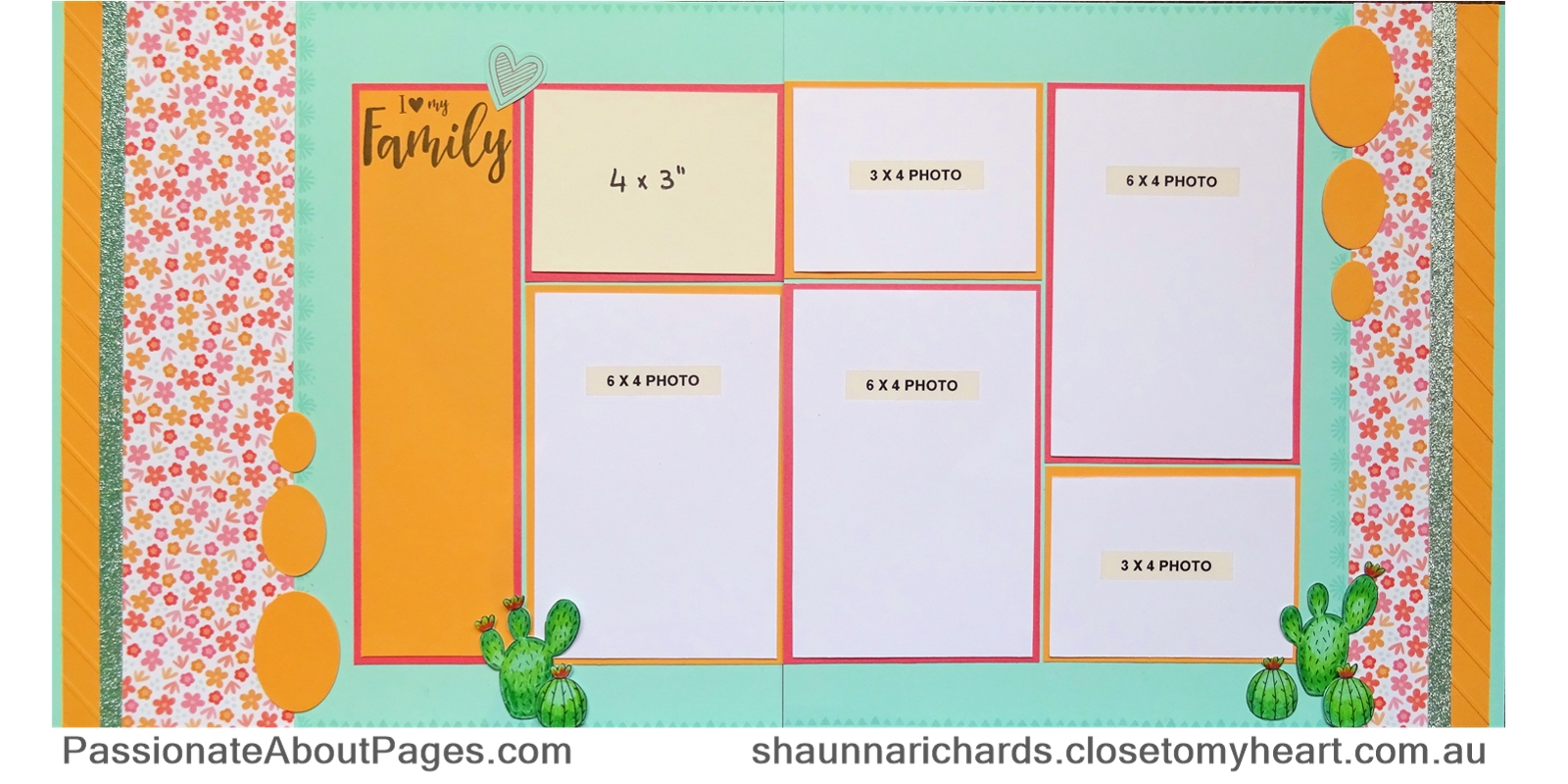 Tangerine and Sorbet cardstock look so pretty with a Sea Glass base.  The glitter strip is also Sea Glass.  The solid Oval Thin Cuts add a little interest to the border.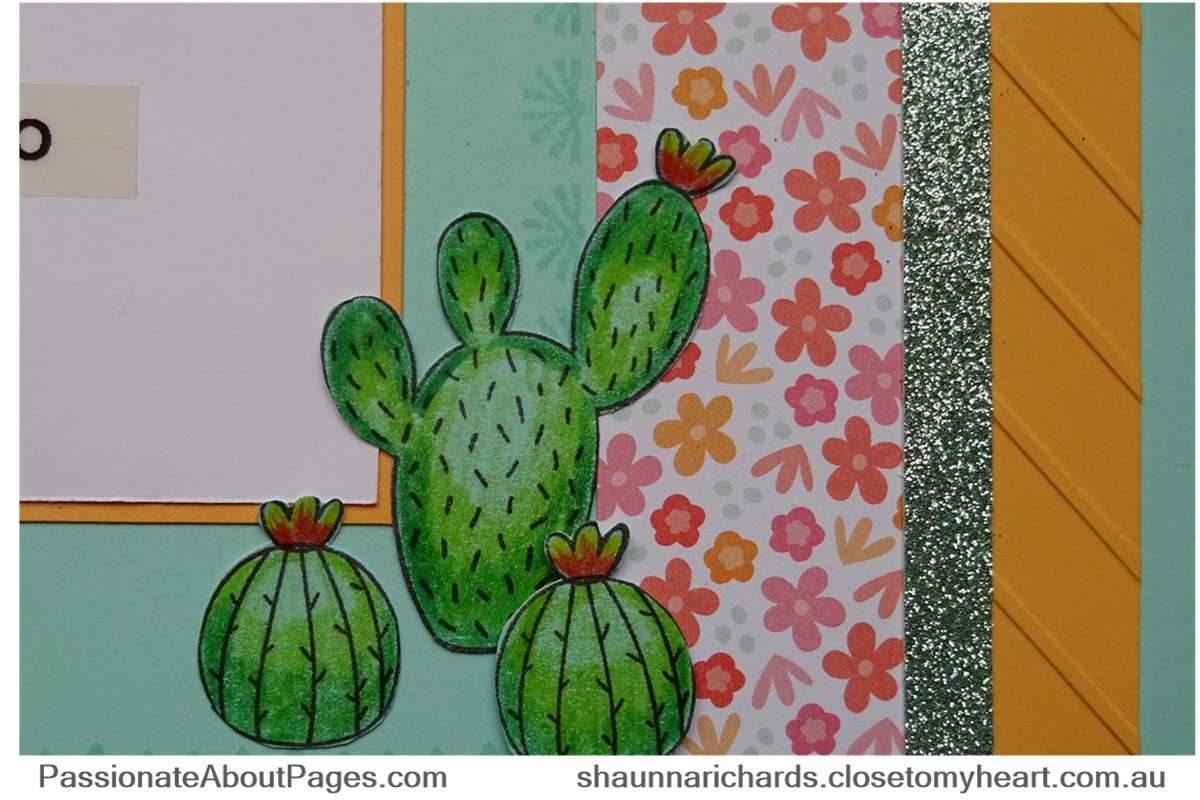 The cactus are stamped on to Sea Glass cardstock and coloured with watercolour pencils.  Shading helps to give them a rounded look.  The border is a stamp in the Fiesta set.  You can also add texture to the Tangerine cardstock strip by running it through the Chevron embossing folder.
The second layout used up scraps of paper, cardstock and embellishments.  The block design could also work on the outer edges of the layout but I liked the focal point it created in the centre.  The starburst border stamp worked well again along with the burlap ribbon and sequins to add some texture to the design.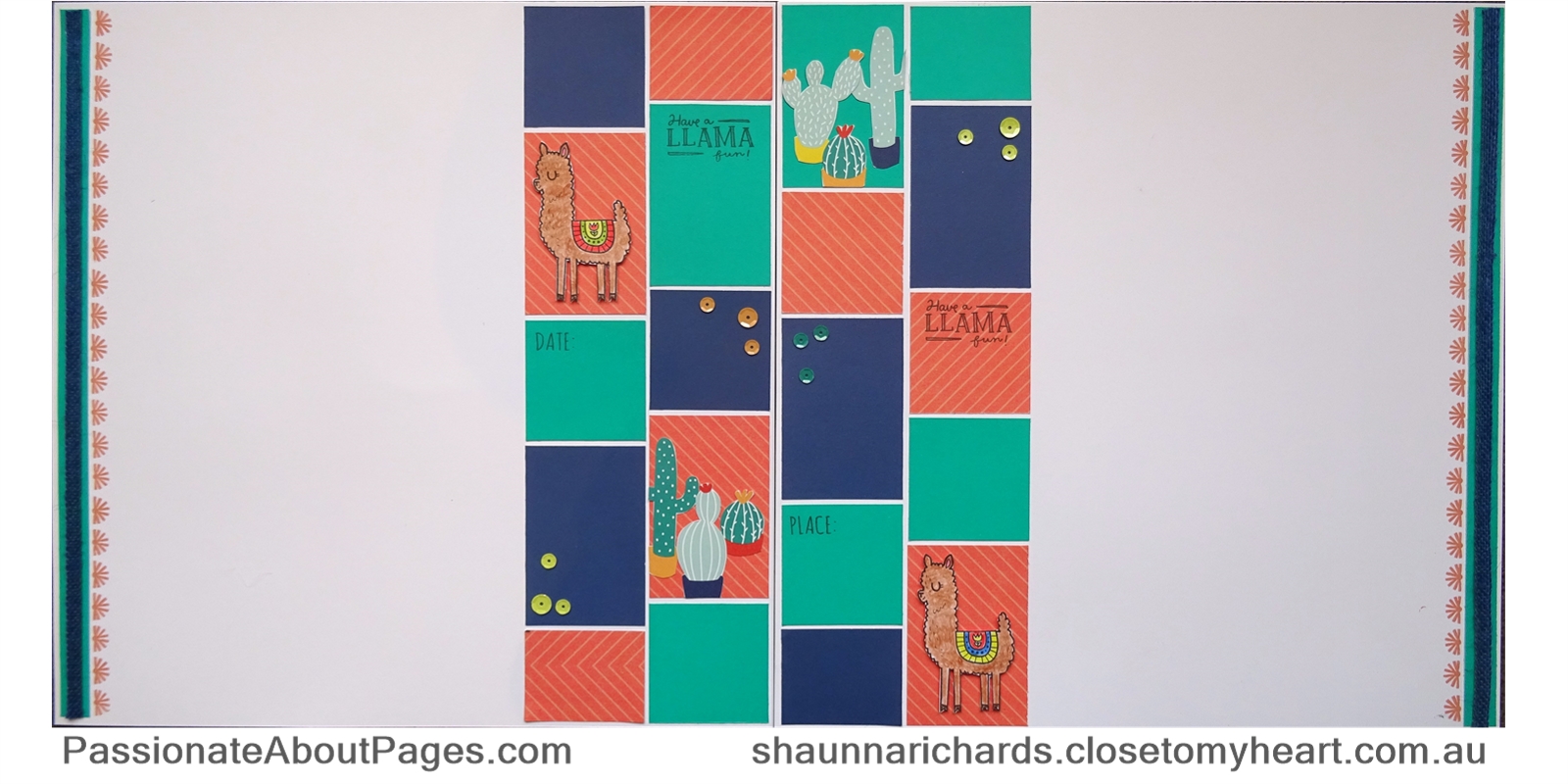 Each piece of the central pattern is 2" wide.  Each vertical strip contains 2 pieces 2" high and 2 pieces 3" high.  The last piece is trimmed to fit the space left.  The emerald pieces will be for journaling.  I liked the idea of using "Date" and "Place" as headings for journaling when they would traditionally form part of an invitation.  The cactus was cut from printed paper but you could stamp them if you've used all of the print in your pack.
The
Prickly Pear Collection 
 is available to purchase from your Close To My Heart consultant.  A list of products used in my projects appears at the end of this post.  Place your order with your Close To My Heart Consultant. If you don't have a consultant, you can order online through my
website
.
I'd love you to leave a comment for me before you go.  Then click on the underlined link and move on to Doreen's Blog ,
Scrapping and More with Doreen
to see the gorgeous project she has designed for you.  Doreen's work is always beautiful.
Happy Scrapping,
Shaunna
Products used in these projects
G1128 Prickly Pear Workshop Your Way
X7221D Prickly Pear Co-ordinating Cardstock
Z3240 Sea Glass Glitter paper
X5751 Sorbet Cardstock
3505 Watercolour Pencils
Z2813 Sea Glass Ink
Z2805 Black Ink
Z3247 Simple Chevron Embossing Folder