Little Dreamer Australasian Blog Hop
Creative Inspirations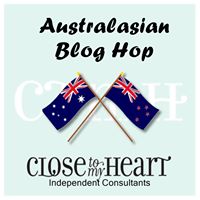 Welcome to the CTMH Australasian 
Little Dreamer
 Blog Hop.  This hop features some amazing and talented women from across Australia and New Zealand.
If you arrived from  
Megan's Blog
 you are in the right place.  If this is your first time on a blog hop simply read on, enjoy my creations and maybe share some love in the comments. Then you click on the link at the end of this post and it will take you to the next blog and so on and so on. Easy and fun! Best part- you can see all the different projects you can create with Close To My Heart's
Little Dreamer
collection!   When you land back here, you are done and it's time to hit the scrapbook room for some crafting fun.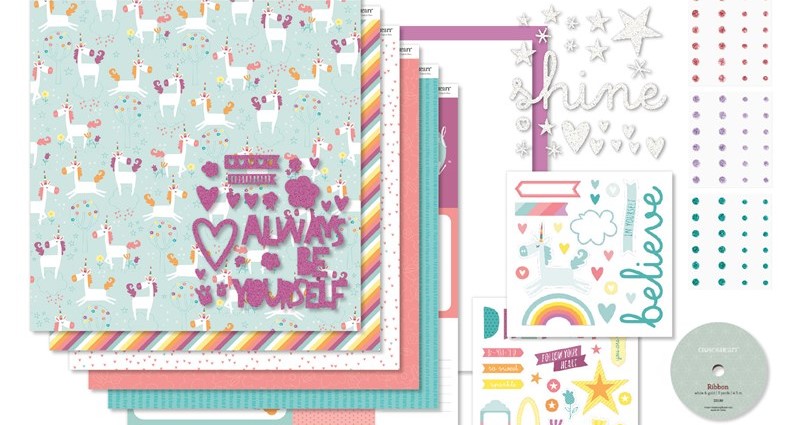 The 
Little Dreamer collection
is available until the end of August 2017.  Buy it as a full kit or individual items.
When you purchase the Little Dreamer WYW Kit, you can download instructions to make 3 layouts and 6 cards (2 each of 3 designs).  You do have paper and embellishments left over.  Today I'll share how I use the left overs along with one each of the card fronts to make 3 more layouts!  All I then had left were a few small paper scraps and stickers that I will give to a crafty little girl I know.  I have nothing to store - the whole kit is gone.  That means I can buy another collection - guilt free!!!! 
These are the layouts and cards we have instructions for:
Place layouts in this order and work on the backs of the papers.  If you look at my layouts below, the left and right pages have different background papers.  Use plain cardstock in Thistle, Glacier, Lagoon and Daisy White to blend the colours of the designs.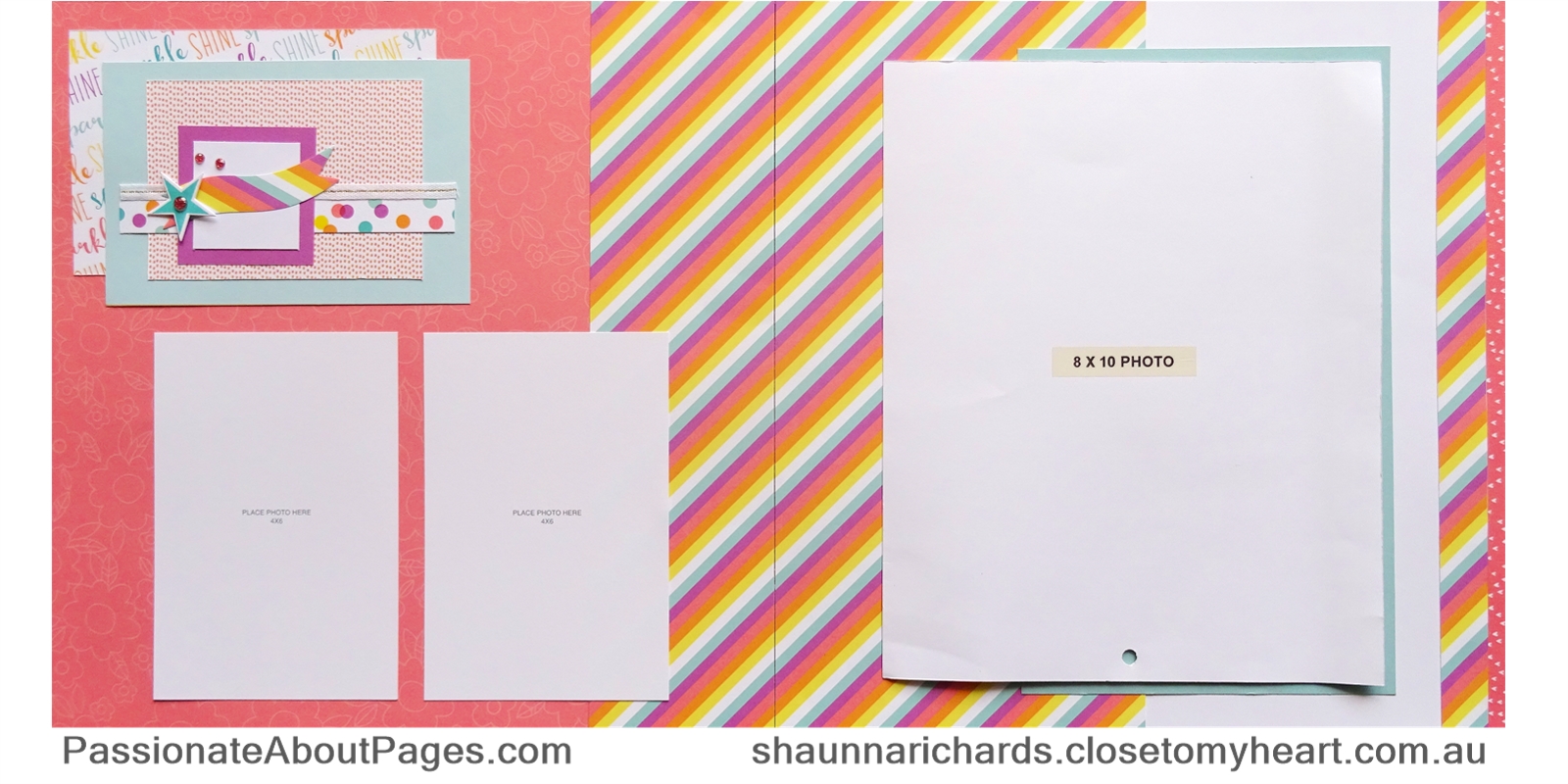 Can you spot the card front? It is layered on two of the Cut Apart PML cards that come in the pack.  Glacier Cardstock provides the mat for the enlargement.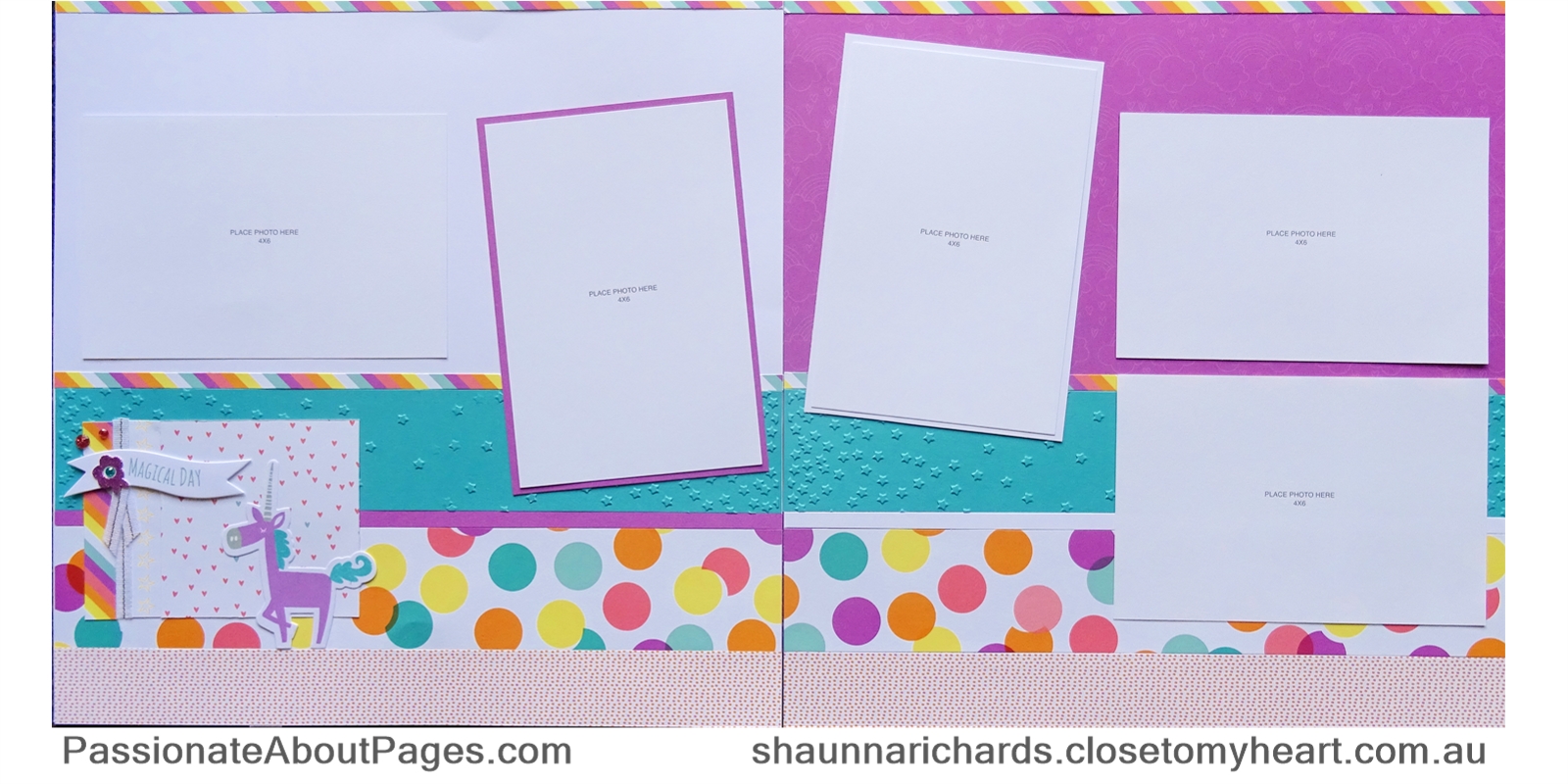 The lagoon cardstock strip has been embossed with the Confetti Stars folder.  Feed the strip into the folder from both ends to create the design with more stars on the outer edges.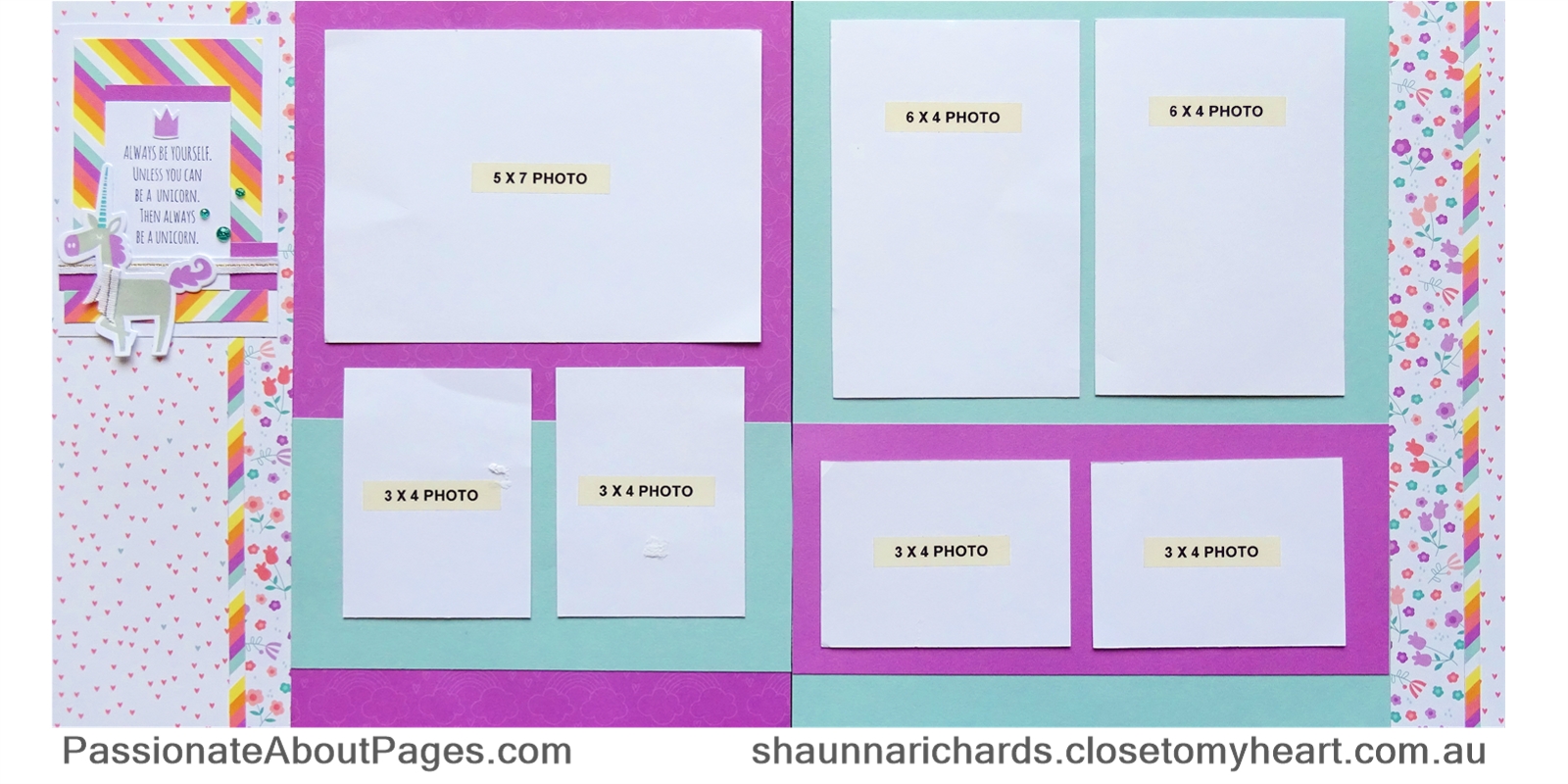 As this is the final layout, you will need a full sheet of Glacier cardstock for the base of the RH page.  Don't the card fronts work beautifully as page embellishments?
Now, if you are wondering why there are no photos on these layouts... it's because, after 15 years of furious scrapbooking, I have run out of photos!!!!  So, if you are one of my friends, send me some snaps to use and I will gift the pages to you when I'm finished teaching them :)
The 
Little Dreamer Collection 
 is available to purchase from your Close To My Heart consultant.  A list of products used in my projects appears at the end of this post.  Place your order with your Close To My Heart Consultant. If you don't have a consultant, you can order online through my
website
.
I'd love you to leave a comment for me before you go.  Then click on the underlined link and move on to Doris' Blog , 
Creative Inspirations
to see the gorgeous project she has designed for you.  Doris always comes up with something clever.
Happy Scrapping,
Shaunna
Products used in these projects
G1126 Little Dreamer Workshop Your Way
Z7219B Little Dreamer Paper Packet
X7219D Little Dreamer Co-ordinating Cardstock
X7219C Little Dreamer Complements
Z3189 White & Gold Ribbon
Z3321 Little Dreamer Glitter Gems
Z3335 Little Dreamer Cardmaking Stamp & Thin Cuts
Z3119 Confetti Stars Embossing Folder
Z2840 Thistle Ink Pad
Z2892 Lagoon Ink Pad
Z2872 Whisper Ink Pad