S1704 Flock Together CTMH Australasian SOTM Blog Hop
Standard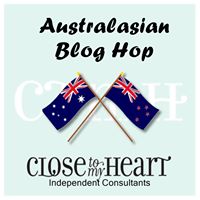 Welcome to the April Stamp of the Month Australasian Blog Hop.  This is a circular hop.  If you arrived from
Nell's Blog
, you are in the right place. Simply read through this post and click on the link to the next blog at the end of it.  Keep reading and 'hopping' until you find yourself back where you started from.  Each blog will showcase a project featuring the 
Flock Together 
(S1704) stamp set which is April's Stamp of the Month.
Ed note:  Oops, looks like I'm an April Fool!  I forgot to put photos of the project in before this went live early this morning.  They are all here now for you to enjoy. 
Sorry to those who visited earlier.
These little partridges just make me smile.  You can colour them, stamp them in black or a coloured ink, add shimmer pen and even paper piece them if you like.  My favourite sentiment on this set is "
Together is the best place to be"
.
[gallery ids="3873,3874,3875" type="rectangular"]
Today I've created a decorated small organiser.  I attended Team Builders last weekend.  it's a Close To My Heart conference just for the leaders in the company.  We were fortunate to have Julia Bickerstaff from
The Business Bakery
as a keynote speaker.  Julia shared fabulous information about setting and working towards goals using her 100 Day Goal challenge.  One lovely thing she spoke of was a
Smile File.
  This is a place to store cards, notes and other things you receive from customers or team members - things that make you smile.  Then, as you are working toward your goal and it is getting tough, you can look through the
Smile File
and remember that it is all worth it!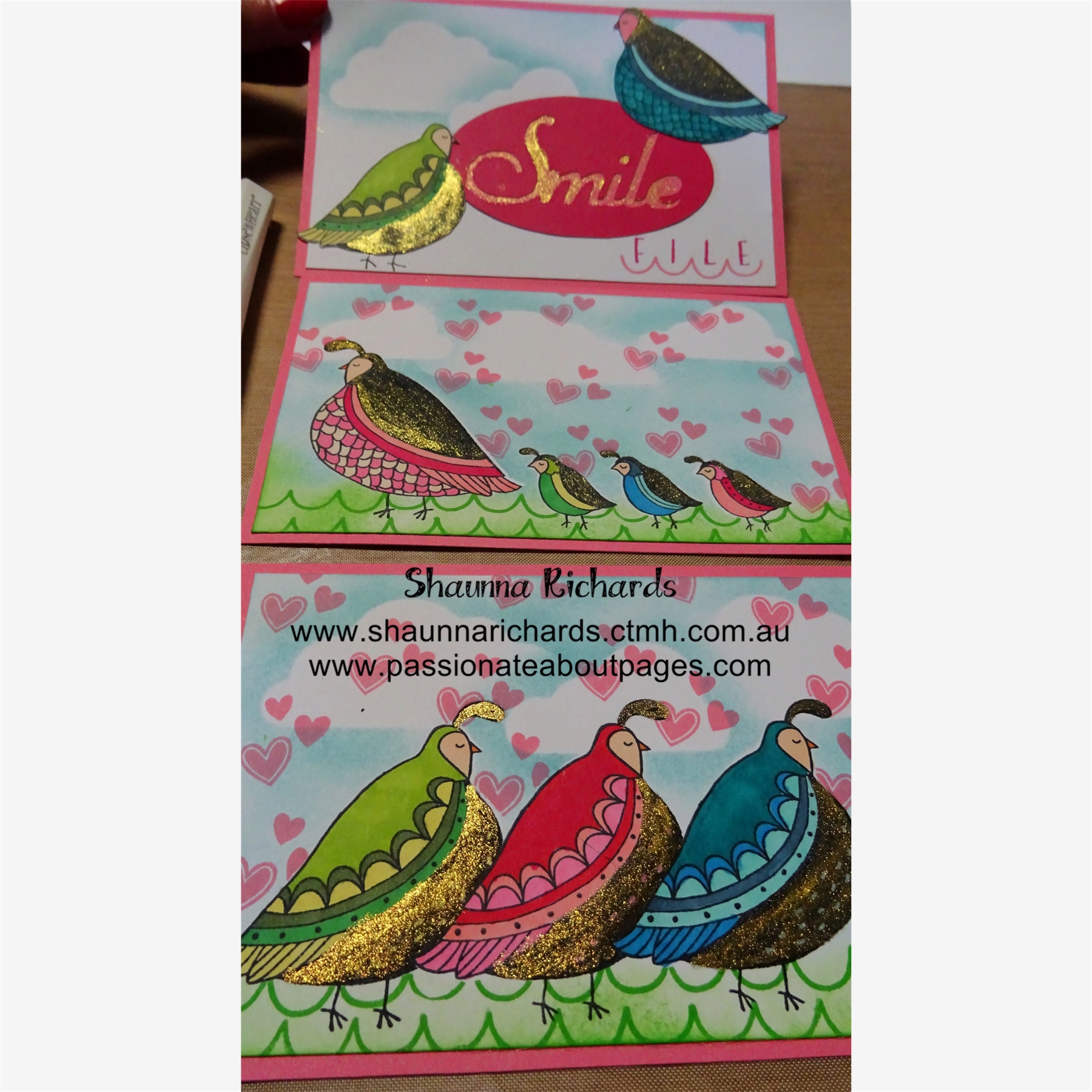 All you need are 3 panels (6" x 4") to decorate the front and two sides of your box.  One they are decorated, use the new Tombow permanent adhesive.  (Z3327)
The clouds were created using sponging around a Cricut cut cloud shape.  If you don't have a cricut, use a stamp to make a mask or just draw one free hand.  Gold Shimmer Pen adds the final dimension.
[gallery ids="3872,3871" type="rectangular"]
The photos above will give you an idea of how I sponged.  To make the masks for the birds, simply stamp on to Post It Notes and cut out.  Next, stamp on your panel and cover with the Post It Note.  Did you know you can buy Post It's that have a full coating of adhesive??  They make life so much easier.
To complete your box add ribbon around the lip of the lid.  Large Glue Dots make this job super easy.
You will find a list of the products used on the layout at the end of this post.
Flock Together 
(S1704) is only available during April, 2017.  Full retail price is $27 but you can have this gorgeous set for just $7.50 when accompanied by a $75 order. Place your order with your
Close To My Heart Consultant.
Did you like this layout? I'd love you to leave a comment for me before you click on the underlined link and move on to Doris's Blog , 
Creative Expressions
, to see the gorgeous project she has designed for you.
Happy Scrappin'
Shaunna
Products used on this layout:
Z1038 Small Organiser
1385 Daisy White Cardstock
X5787 Blossom Cardstock
Z3287 Whimsy Ribbon Pack
S1704 Flock Together Stamp Set
Shin Han Markers – various
Z899 Memento Black Ink
Z28017 Willow Ink
Z2810 Blossom Ink
Z2812 Raspberry Ink
Z1836 Non-stick Micro Tip Scissors
Z1772 Glue Dots
Z3327 Tombow Permanent Adhesive