Dreamin' Big - Great golfing moments
This layout follows the one I shared on March 15.  I love that my daughter, her beau, my niece & nephew and my sister and her husband are all very happy to ham it up for the camera!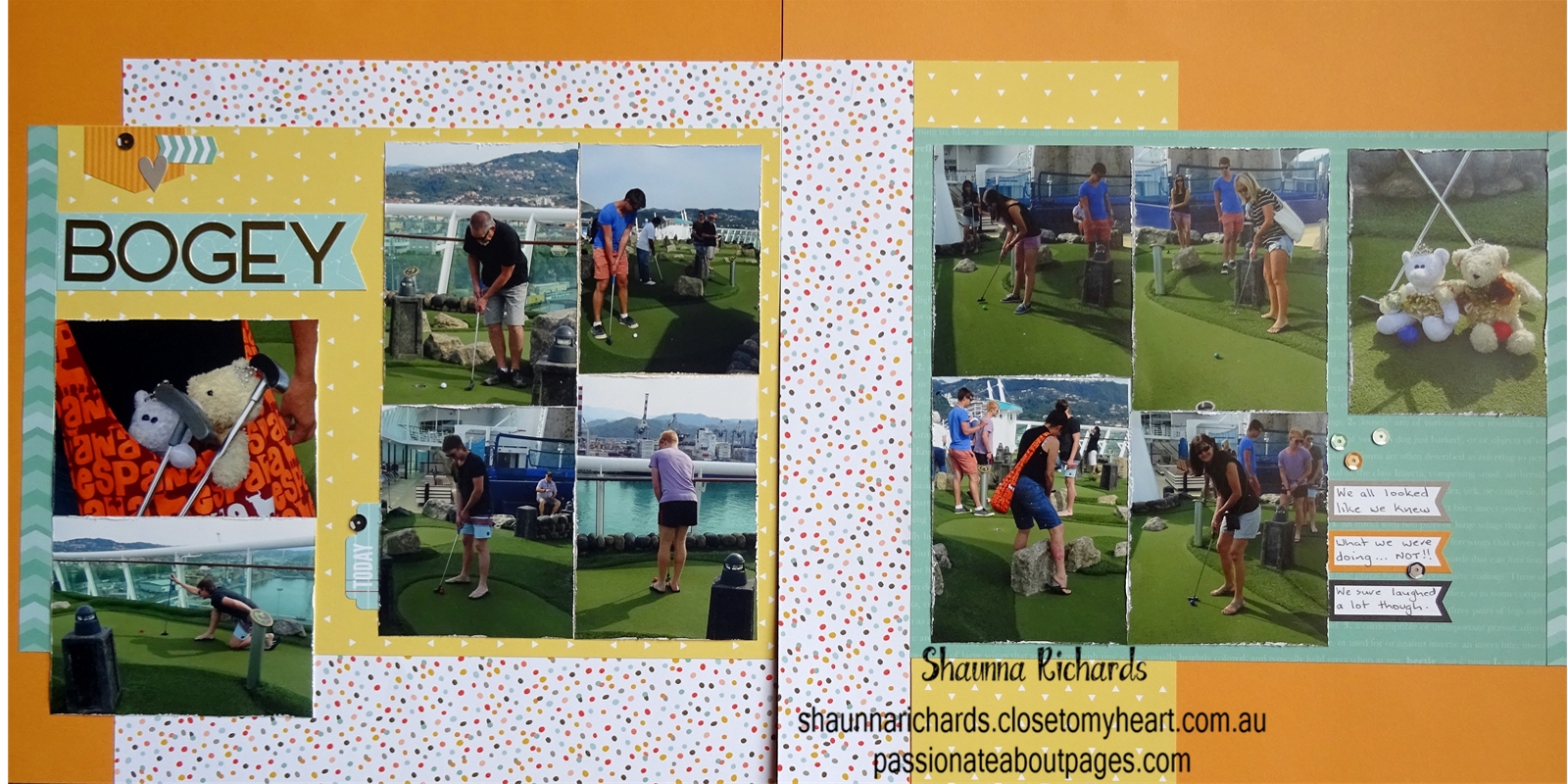 The layout was created using Dreamin' Big papers(X7218D) and complements (X7218C).  It came together very quickly and features 11 photos - getting lots of snaps on my pages is important to me!
The stickers from the complements make perfect little journal boxes.  I had already told the main story for this event on the previous layout so a simple caption was all this one needed.
Rather than mounting the photos I chose to distress the edges using Close To My Heart's Edge Distresser (Z1297)  You just run this gadget along the edge of your photo and it textures it for you.
The title cluster was created with the left over stickers on the Complements sheet.  Using a large sticker as the anchor point draws your eye and 3 smaller elements positioned in a triangular formation are pleasing to the eye.  The title letters were left over from my Welcome Wreath I made in January.
If you would like to order your own set of Dreamin' Big papers and complements, simply visit my website, www.shaunnarichards.closetomyheart.com.au
Follow me on Facebook and Instagram to see other tips and ideas I share - just search for
Passionate About Pages
Happy Scrappin'
Shaunna