Hello Lovely Stamps & Thin Cuts
One of the best parts of managing a team of consultants with Close To My Heart is recognising them for achievements within their business.  For some it is acknowledgement of amazing sales or recruiting and for others it is recognising their first tentative steps in the business.  I like to make cards each month to send to team members.
As women, it is so rare to have someone tell us we are doing a great job.  I know that receiving happy mail in the post gives my team members such a buzz.  I was particularly happy with this month's batch of recognition cards and thought I'd share the idea here as this one actually came from my own head and wasn't copied.
[gallery ids="3650,3679" type="rectangular"]
The Hello Lovey Cardmaking Bundle (
Z3301) includes stamps and co-ordinating thin cuts.  This makes it so easy to cut around the flowers and the banners.  I was sooo grateful for this feature as I had LOTS of cards to make!
Cut your shapes first and then stamp - it's faster for bulk making.
Stamp the flowers using Sweet Leaf ink.  Next outline the flowers with water colour pencil.  This does not have to be exact at all and is very quick to do.  Keep the point of your pencils sharp.
To blend the pencil, use your clear Shimmer Brush (Z3293).  Begin on the outside of each petal and drag the colour to the centre.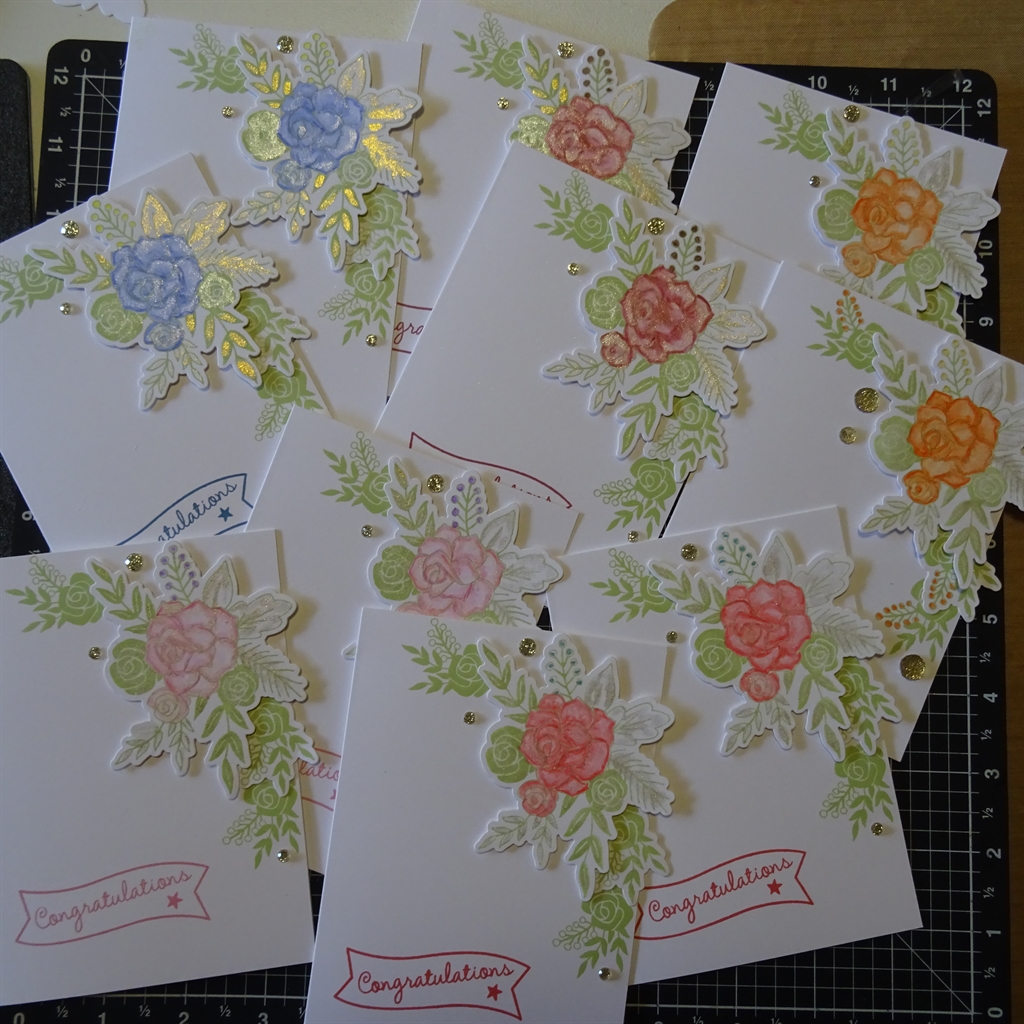 Trim 1/4" from the long side of card base.  Stamp small flowers at outer edges of arrangement directly to the card and then add Thin Cut flowers using foam tape.  Let the flowers hang over the right hand edge of the card by 1/4".  It will still fit in the envelope because you trimmed the base earlier.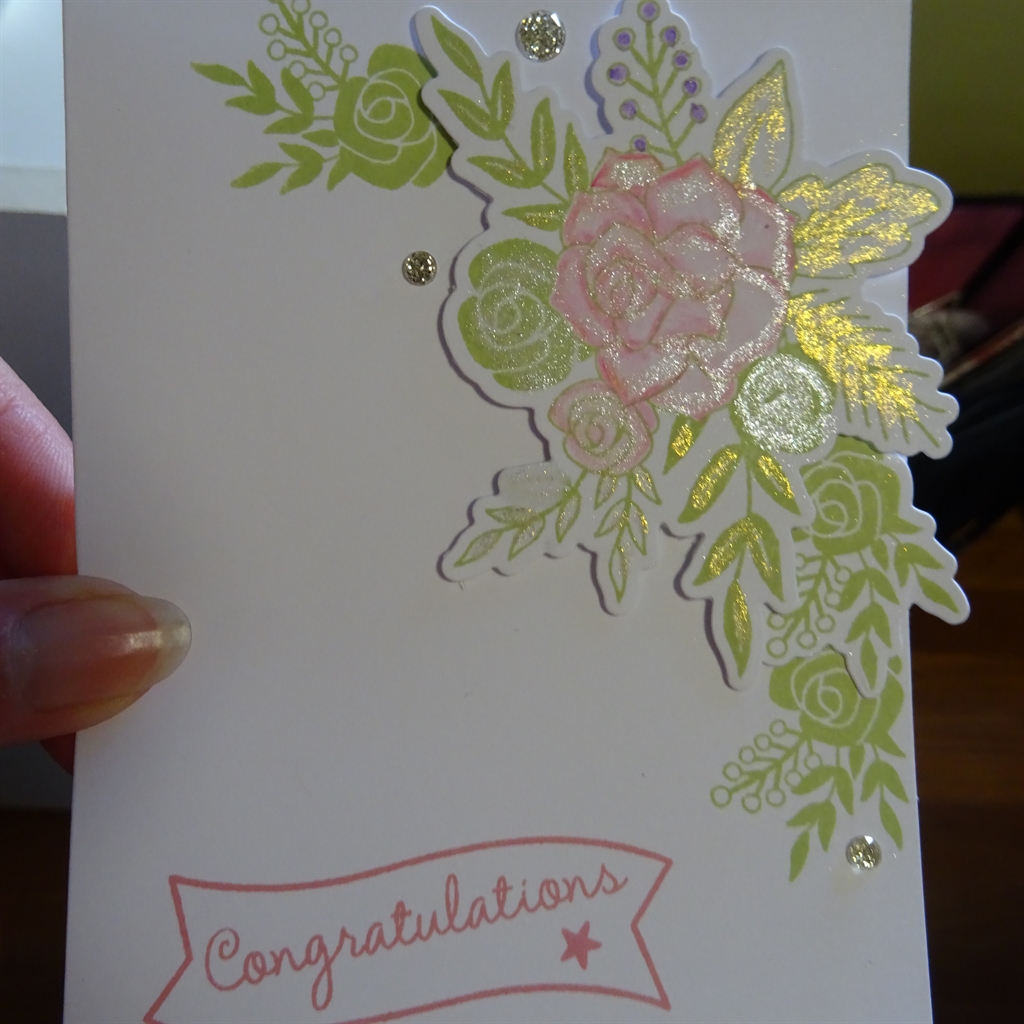 The final step is adding Gold Shimmer Brush (Z3316) to the leaves, stamping the banner and sentiment (which came from another stamp set in my stash) and adding a few Gold Glitter Gems (Z3312).  Need some of the supplies used for this project?  Visit my
website
to shop online.
We have a great joining offer this month
(Feb 2017).  Have you ever thought about joining our team of Dazzling Duchesses?  We are a supportive and encouraging group and I know you would love being part of it.
Happy Scrapping
Shaunna