Oh Deer! CTMH Australasian Blog Hop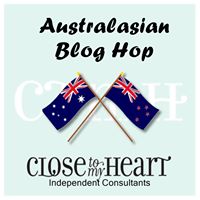 Welcome to the Australasian Oh Deer! Blog Hop.  This is a circular hop.  If you arrived from 
Lauren's blog
you are in the right place. Simply read through this post and click on the link to the next blog at the end of it.  Keep reading and 'hopping' until you find yourself back where you started from.  Each blog will showcase a project featuring the 
Oh Deer Workshop Your Way (G11146)
from Close To My Heart.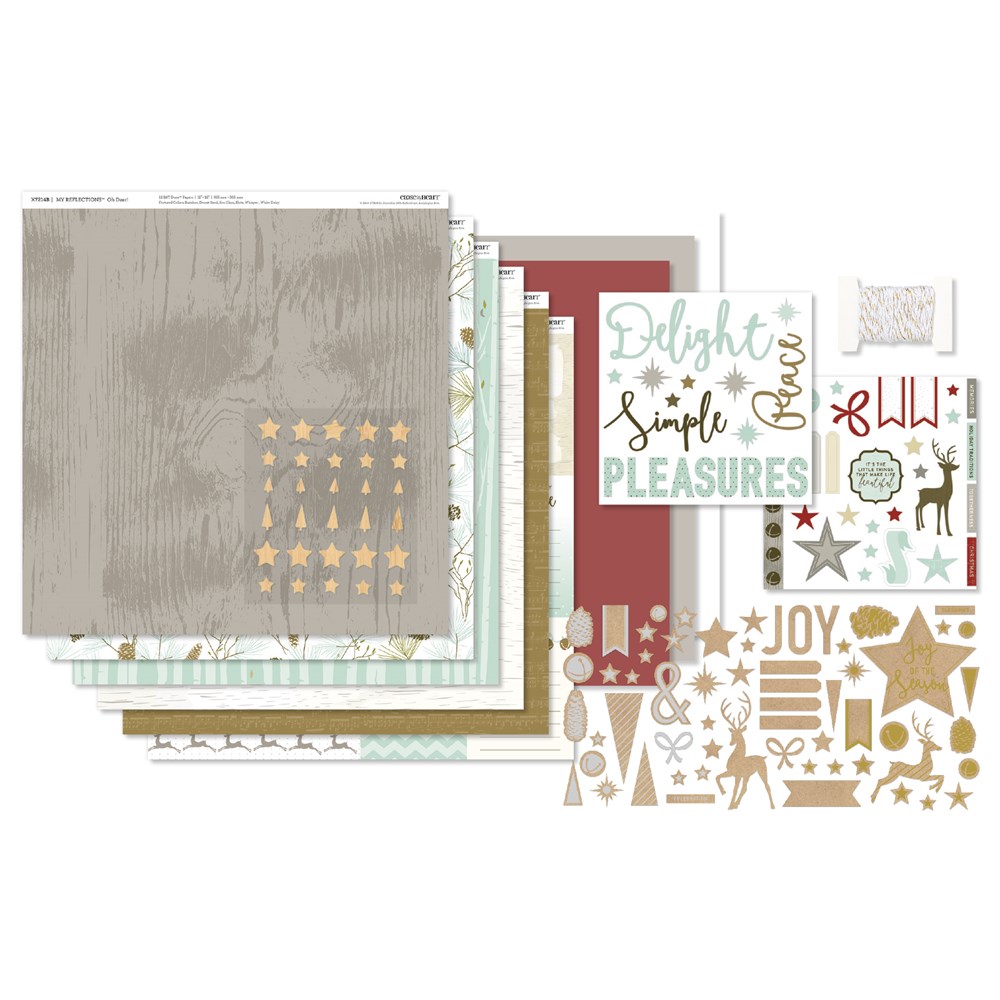 This collection is my favourite from the Holiday Expressions Catalogue.  The soft hues and patterns are a delight to work with.  The layout I've created could be used for Christmas Day photos at the beach, in park or in snow (which I'm hoping for as an Aussie travelling to Germany this year!)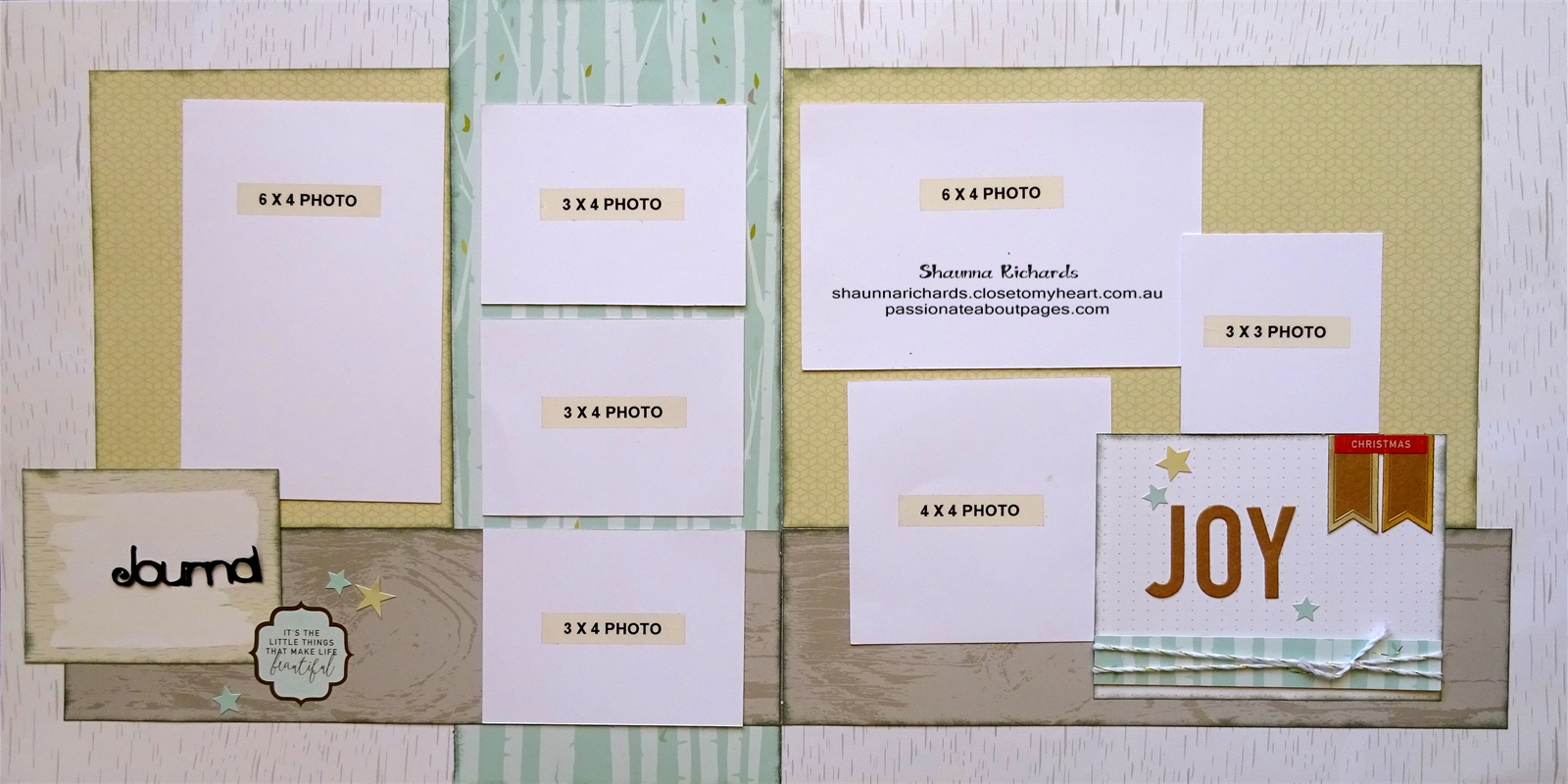 Sponging the edges of each cut piece with Cocoa Ink (Z2814) helos define the pieces and give a more dimensional look to the layout.  Two Cut Apart PML cards were used - one for journaling and one as a title box.
This PML card had a row of reindeer on the bottom, which was easily covered by a strip of the Sea Glass patterned paper.  The white and Gold Twine (Z4014) is included in the WYW kit and helps draw your eye to the title box.  The letters and decorative elements are all from the Oh Deer Compliments.  (Z7214C)
Have some fun creating a title box to suit you photos.  Just keep adding little bits until you are happy with the overall look.
The 
Oh Deer! Workshop Your Way
 (G1116) kit is only available until the end of December. It may sell out before then so order yours today.  Place your order with your Close To My Heart Consultant. If you don't have a consultant, you can order online through my
website
.
I'd love you to leave a comment for me before you click on the underlined link and move on to Kara Davies Blog , 
Creating with Kara Davies
,  to see the gorgeous project she has designed for you.
Merry Christmas and I look forward to sharing more CTMH artwork with you in the New Year,
Shaunna