CTMH Florence Australasian Blog Hop
Welcome to the Australasian Florence Blog Hop.  This is a circular hop.  If you arrived from  
Lauren's Blog
 you are in the right place. Simply read through this post and click on the link to the next blog at the end of it.  Keep reading and 'hopping' until you find yourself back where you started from.  Each blog will showcase a project featuring the 
Florence Workshop Your Way Collection (G1107)
from Close To My Heart.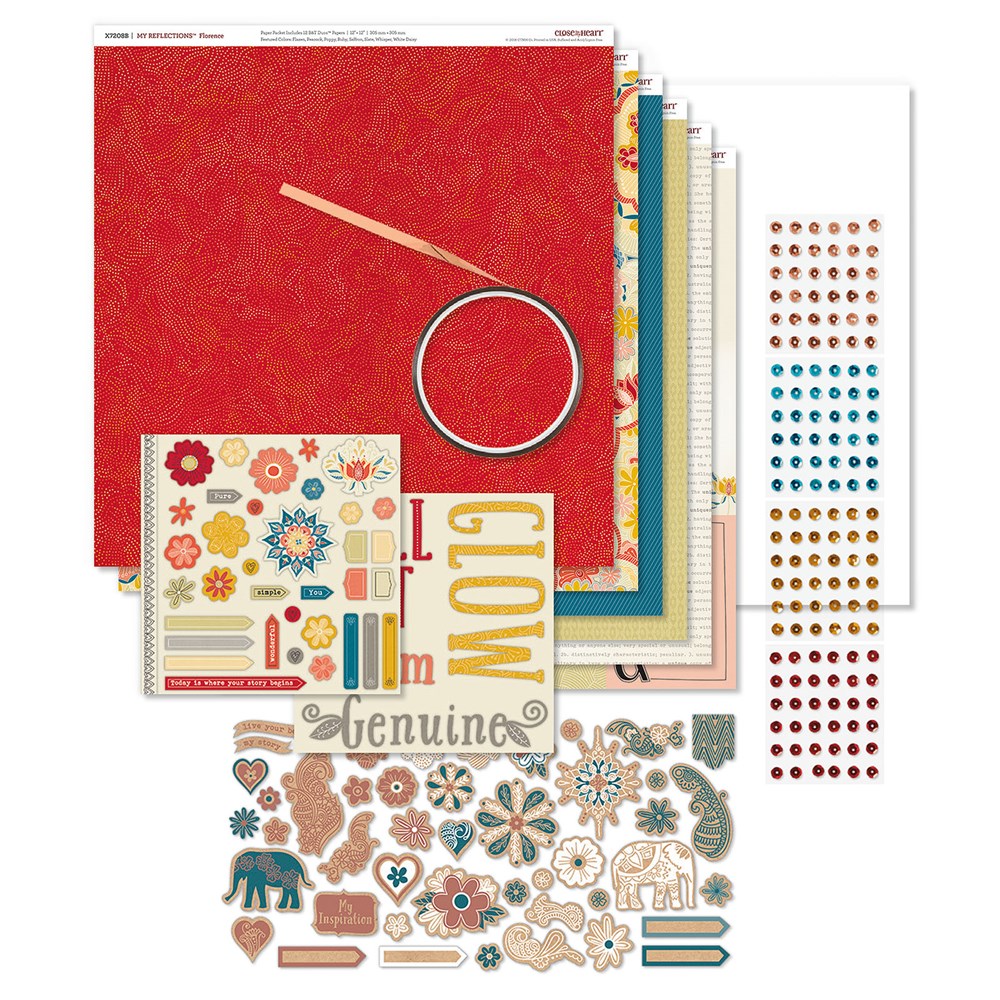 Today's layout uses the gorgeous Hearts Thin Cuts.  The hearts are not symmetrical so they have a whimsical feel to them.  The fact you get 3 sizes in the one set makes clustering easy.  Great for using small leftover pieces of paper too.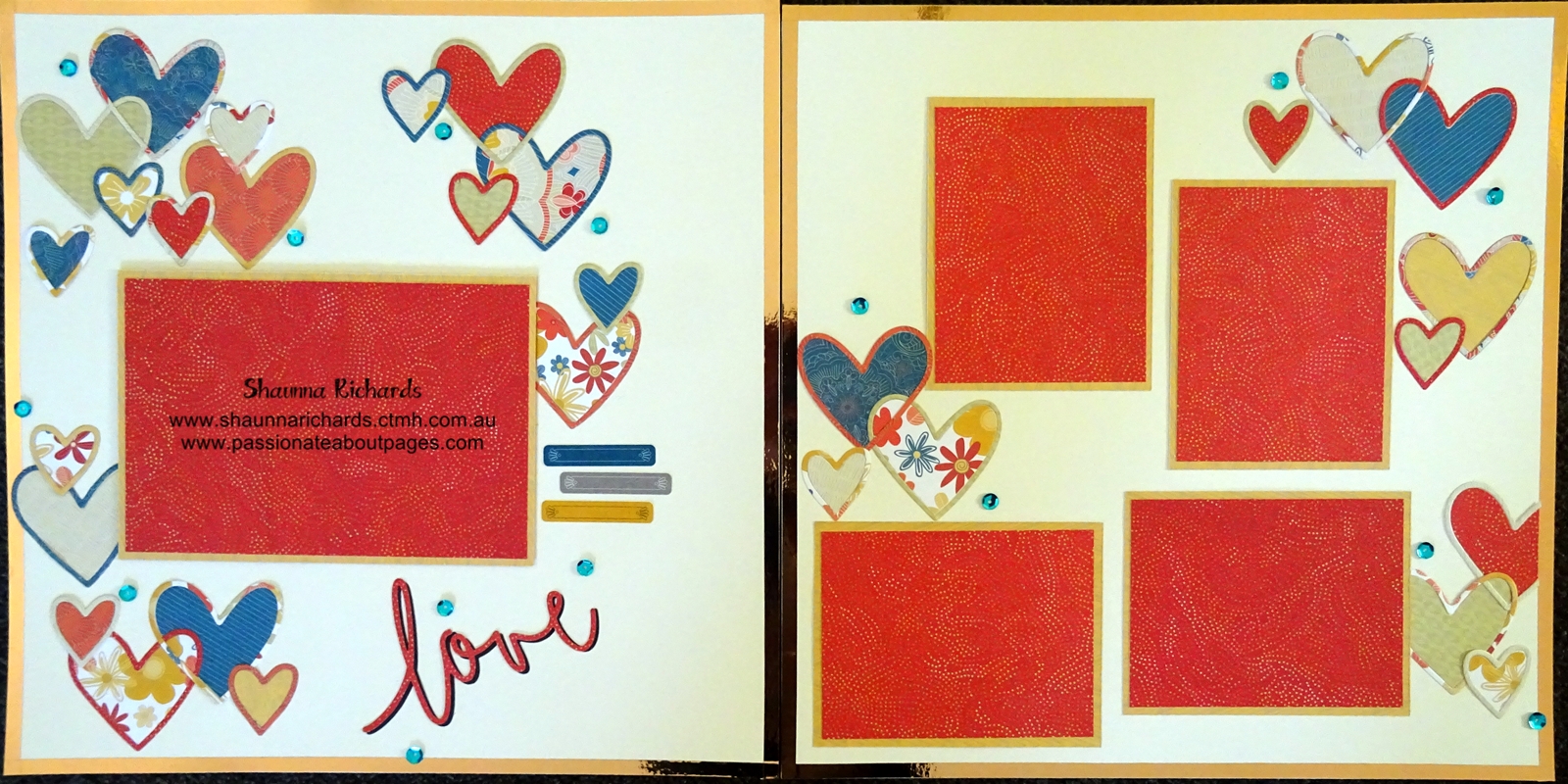 When you cut each Heart Thin Cut (Z3260) you actually get two pieces - a solid heart and a frame. This layout uses the small and medium heart. Simply mix up the frames so they contrasted with a solid heart.  You can experiment with different layering effects of solids and frames.  It's lots of fun.
The Love Thin Cut (Z3257) was perfect to complete the page.  Cut once from print paper and once from black cardstock and offset to give a shadow effect.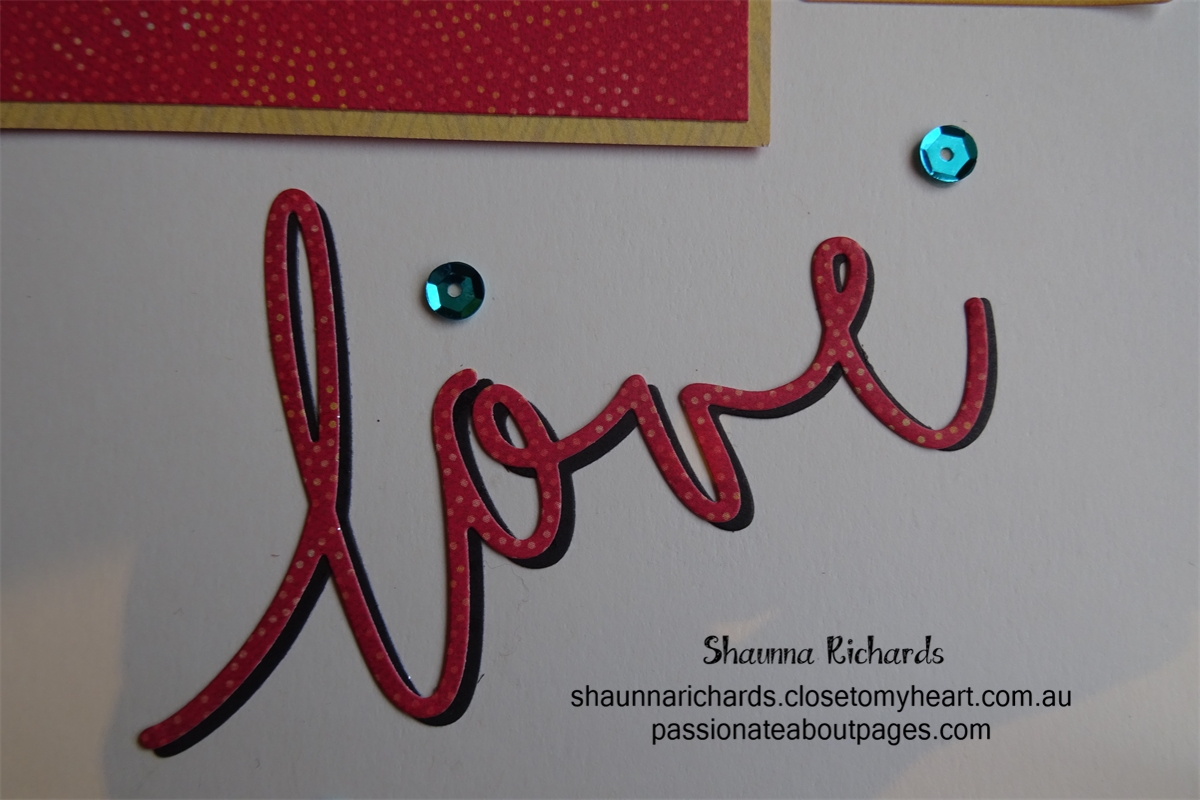 The small prints and soft colours of the Florence collection pair perfectly with Heart Thin Cuts.  Have a play - no two layouts will look the same.
The
Florence Workshop Your Way
 (G1107) kit is only available until the end of August.  Place your order with your Close To My Heart Consultant. If you don't have a consultant, you can order online through my
website
.  A list of products used in this project appears below.
Did you like this layout? I'd love you to leave a comment for me before you click on the underlined link and move on to Denise's Blog ,
Scrap Stamp Share
 , to see the gorgeous projects she has designed for you.
Happy Scrappin'
Shaunna