Thin Cuts - Moroccan Feast
We have friends who are as devoted to good food and wine as we are.  Recently we had a Moroccan themed dinner party.  Having never been to Morocco, I have no table accessories to suit. I needed my trusty CTMH supplies to create the illusion!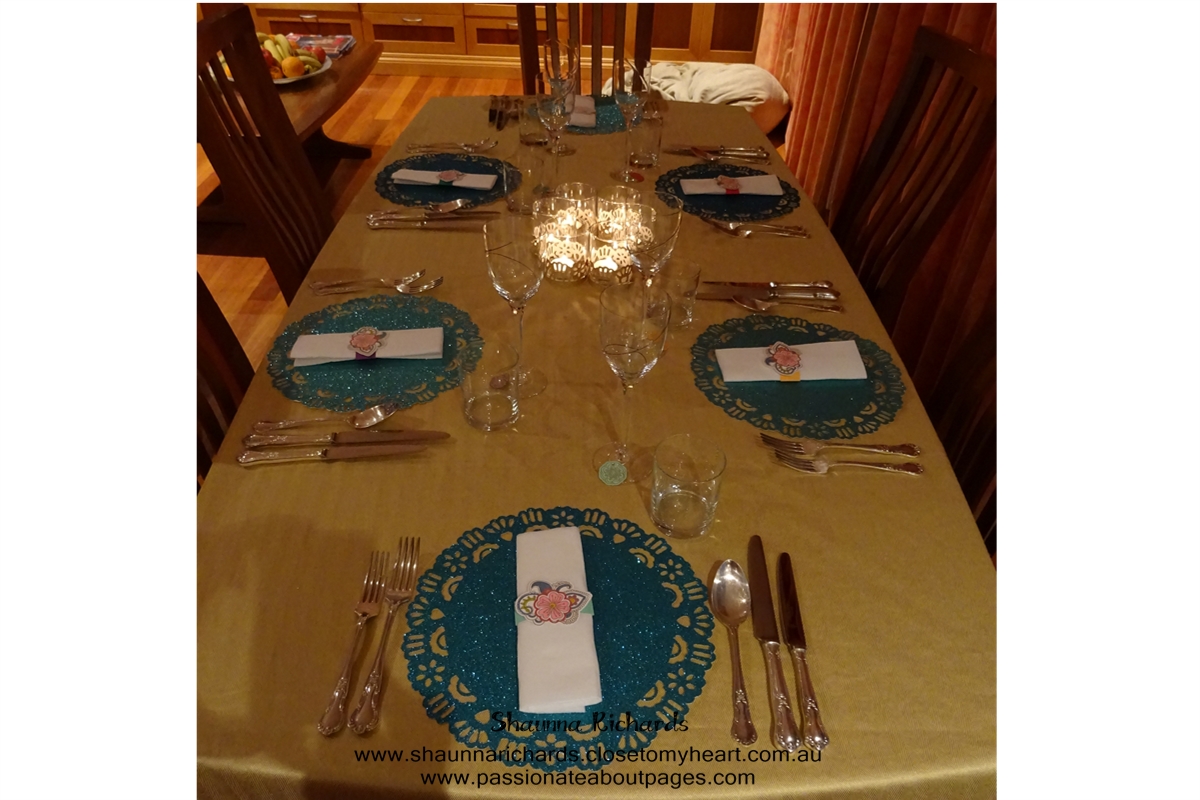 I used Glitter paper and the Cricut Artiste Cartridge to make the placemats.  They were perfect and everyone was very careful not to spill anything so I can use them again!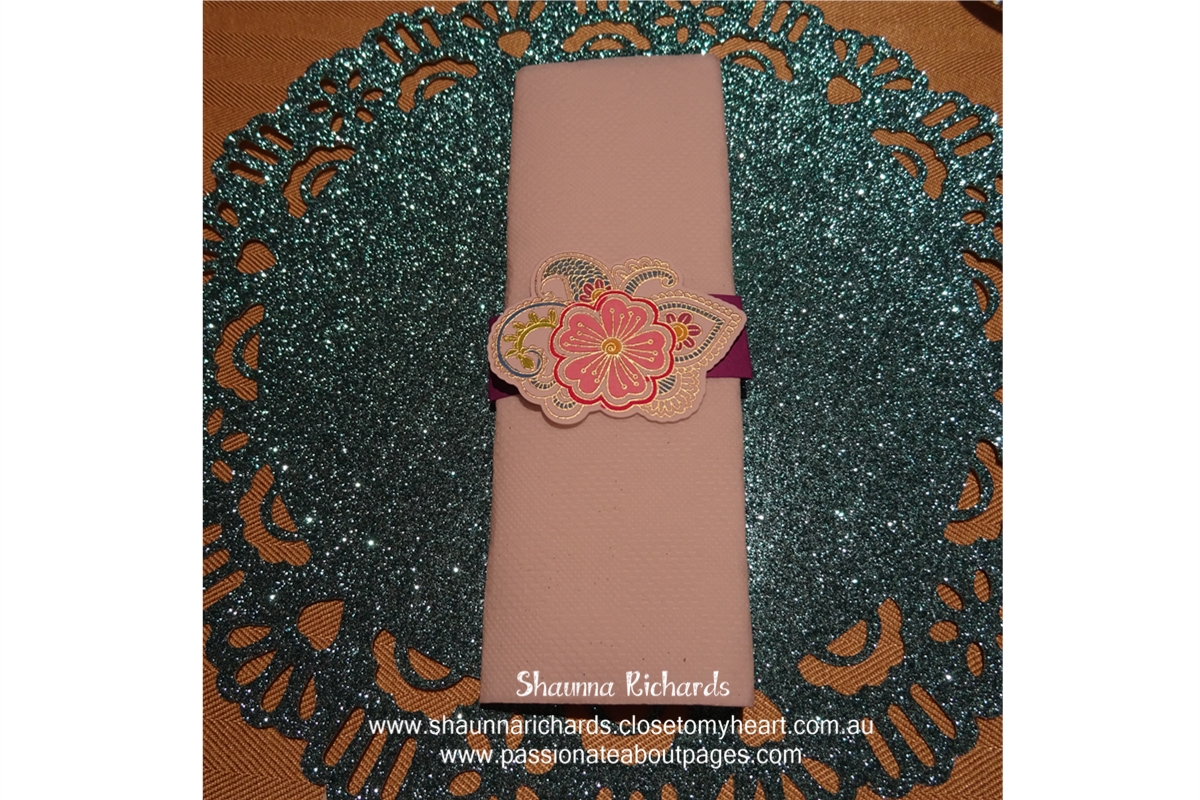 The
Ornate Blossoms Stamps (D1687) and Thin Cuts (Z3227)
teamed nicely with my Shin Han markers to make napkin rings.  I gold embossed the stamp before colouring.
Six plain water glasses were transformed into a candle centrepiece with the aid of  gold glitter wraps cut on the Cricut.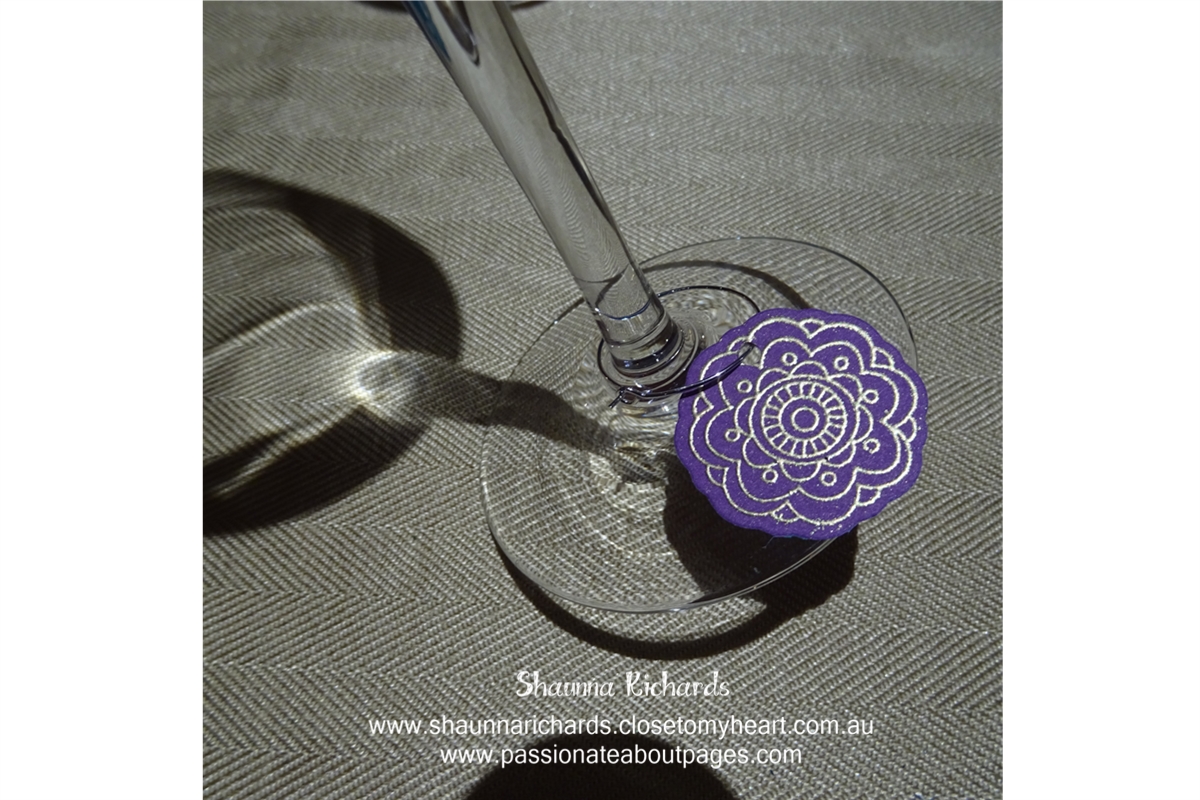 One final decorative touch were the glass keepers made from
Ornate Blossoms Stamps and Thin Cuts.
  The decorations didn't take long to create but they certainly helped set the mood for a fun filled night of feasting.  The photos below show some of the yummies we enjoyed.
[gallery ids="2990,2992,2993,2994" type="square"]
The
Ornate Blossoms Stamps and Thin cuts
retire at the end of this month.  Order yours today if you have had your eye on them - they may sell out before August 31.  Order online for home delivery at www.shaunnarichards.closetomyheart.com
Happy Scrappin'
Shaunna