S1608 Purr-fect Halloween Australasian Blog Hop
I love this set because it has a cat on it - I will be sure to use it with photos of my gorgeous fur baby, Sandy.  Today however, I want to share a layout that has nothing to do with cats or Halloween. I love to take a themed stamp set and turn it into something different so I had a really good look at all the gorgeous small stamps in this set.  Here's what I came up with as I played one night.
  I can see so many possibilities using these small stamps as accents and borders on your pages.  Here's how I used a few of them.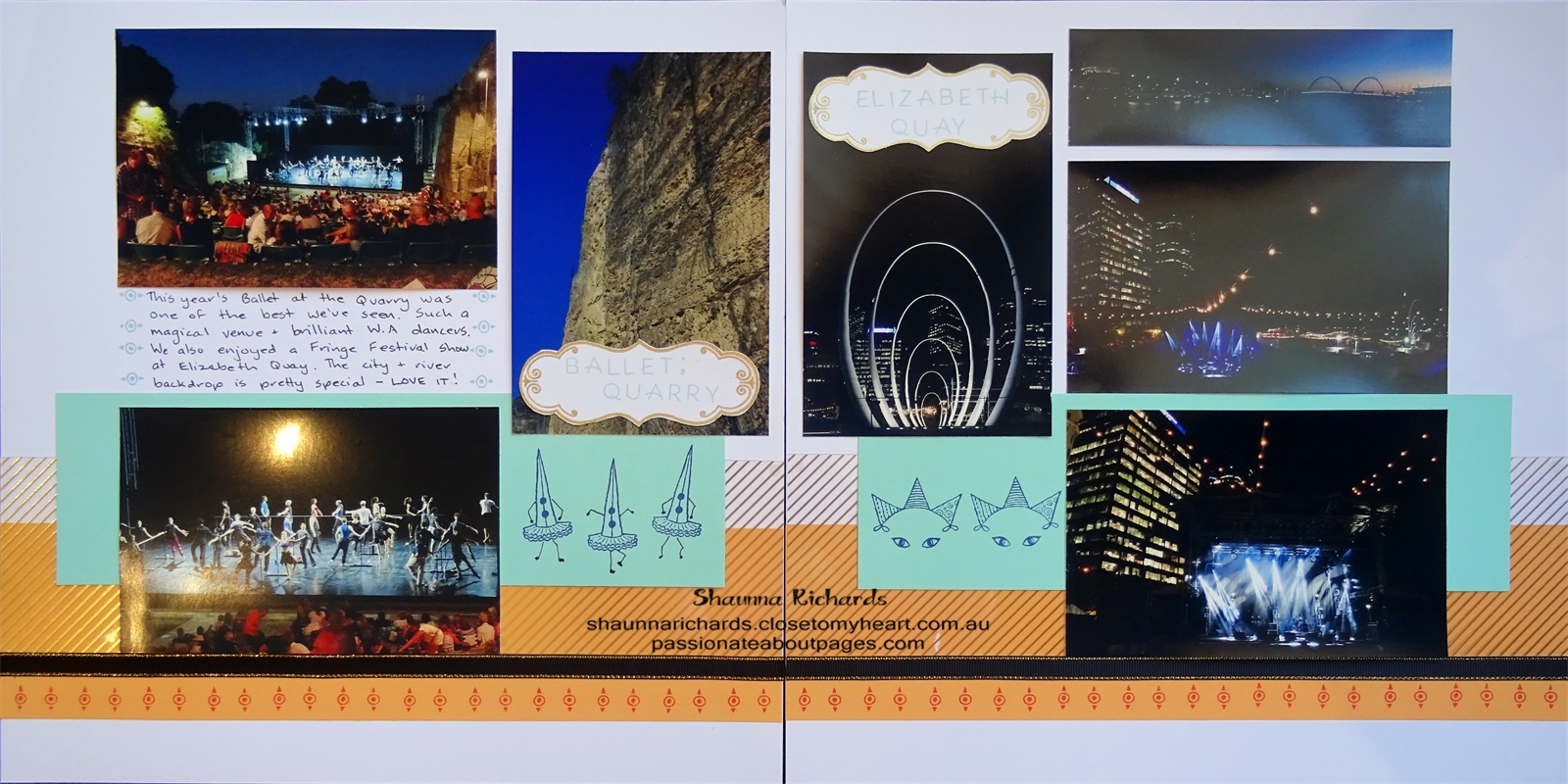 It's a very simple layout because the photos are quite busy.  I have used two of Close To My Heart's NEW cardstock colours, Tangerine (X5786) and Sea Glass (X5789) along with one of the totally delicious sheets the NEW All About the Gold Fundamentals (Z3246).  These are 12" x 12" clear overlays with gold foil designs - so pretty!  Hold them in place with micro glue dots (Z2089).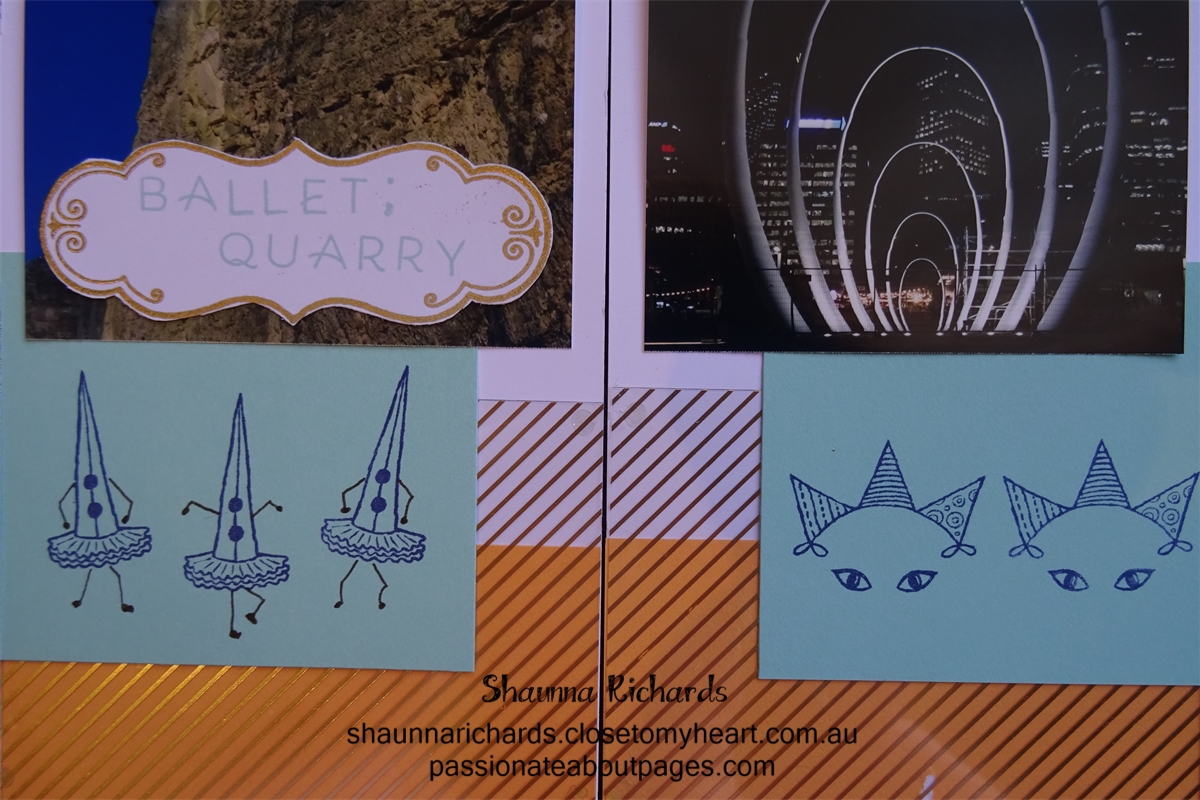 The pretty frame in Purr-fect Halloween made a purr-fect title box when I heat embossed it with gold powder and stamped using the NEW Pen Pal Alphabet (B1539) Did you spot those cat eyes used as a frame for my journaling?  Check out the lovely black ribbon too - it has pretty gold threads on the edges and is part of the 3 roll set of NEW ribbons called Uptown Ribbon Pack (Z3289).  These are sure to become your go to ribbons this year. Purr-fect Halloween (S1608) is only available during August, 2016.  Full retail price is $27 but you can have this gorgeous set for just $7.50 when accompanied by a $75 order. Place your order with your CTMH Consultant. Did you like this layout? I'd love you to leave a comment for me before you click on the underlined link and move on to Doris's Blog ,  Doris Taylor Creative Inspirations, to see the gorgeous project she has designed for you. Happy Scrappin' Shaunna