Last Chance Blog Hop - Annual Inspirations 15/16
Welcome to the Australasian Last Chance Blog Hop.  This is a circular hop.  If you arrived from  Georgia's Blog you are in the right place. Simply read through this post and click on the link to the next blog at the end of it.  Keep reading and 'hopping' until you find yourself back where you started from.  Each blog will showcase products that are leaving the Close To My Heart range on July 31, 2016.  We've taken the time to create inspiring projects for you.  Hope you like them!
7 colours leave our range at the end of this month.  I've included all of them in the Carborders I have to share with you today.  Carborders serve a double purpose.  If you are a card maker, you simply fold them in half and gift them as a card.  If you are a scrapbooker, you add a photo, title or journaling in the unused half and place it to on album page.  The Reflections How To Book (9037) has many layouts that use a 4" border.  Check it out if you need inspiration.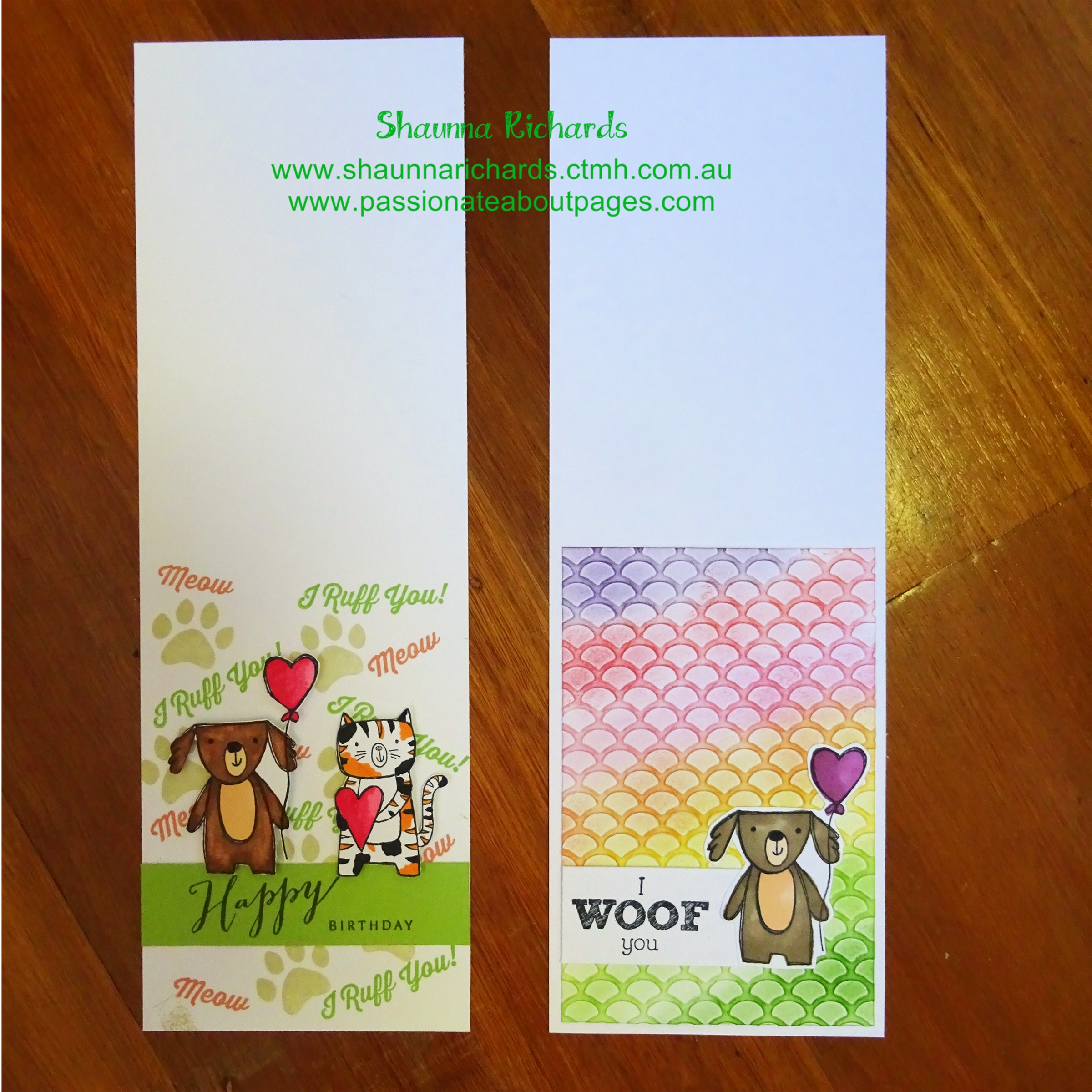 These two Carborders feature the Friendly Pets stamp set.  I used Shin Han markers to colour the pets.  The embossing folder is Scallop (Z3021) - this one is also saying goodbye.  I used sponges and the 7 retiring inks for the background.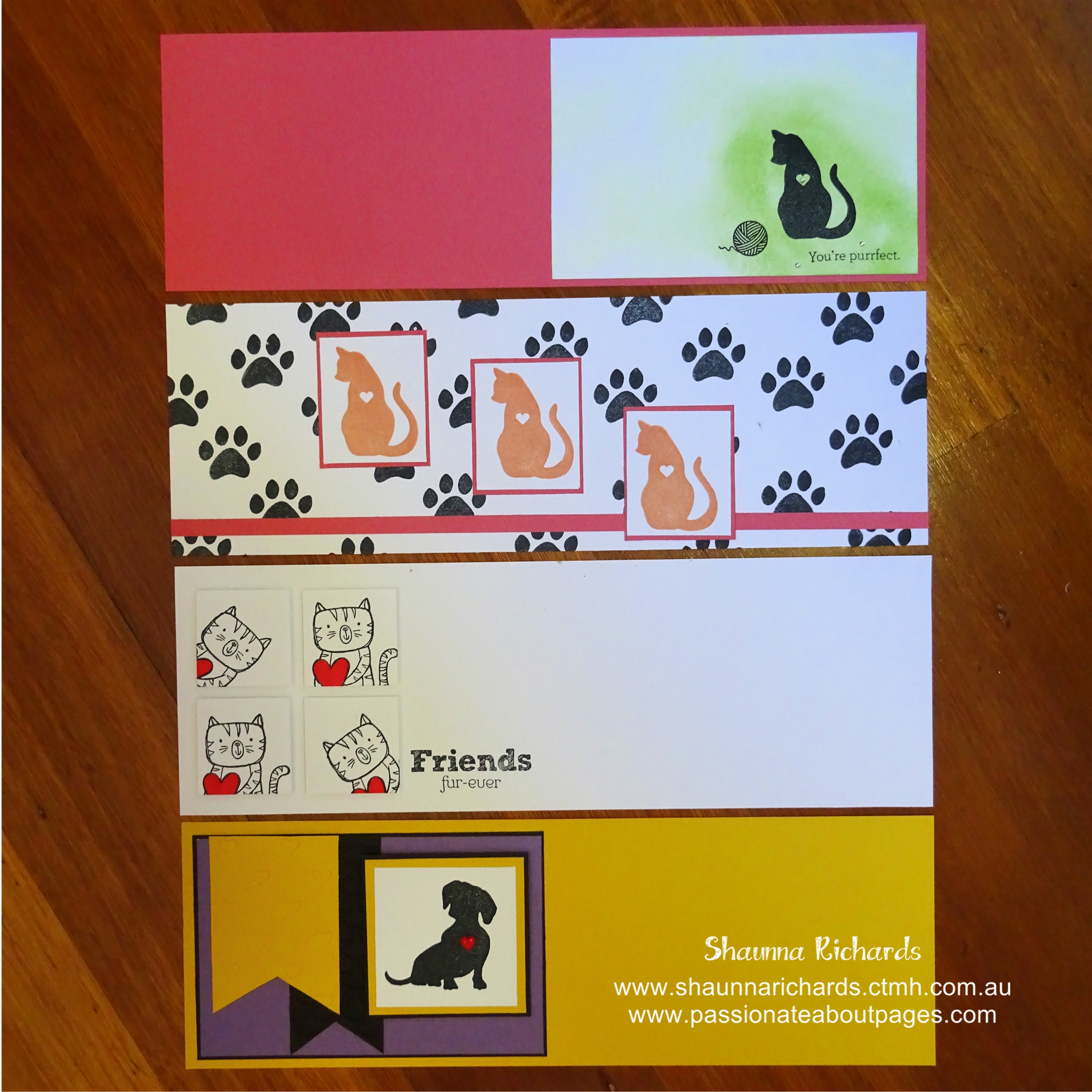 These Carborders also feature the Love My Dog and Love My Cat stamp sets.  All 3 featured stamp sets are super versatile.  You probably know many pet obsessed friends who would love these as cards.  You may also be like me and take loads of photos of your own pets.  Why not put them in your album? [gallery ids="2911,2896" type="rectangular"]   Hopefully, these Carborders have inspired you to play with CTMH's cute furbaby stamps. Friendly Pets (B1481), Love My Cat (A1181) and Love My Dog (A1178) retire from the CTMH catalogue at the end of this month along with the 7 colours featured in this post.  If you love fur babies, grab these stamps today.  If one of your favourite colours is retiring make sure you have spare sheets of cardstock and the re-inker for your stamp pad.  If you love all 7 colours, grab an Adventure pack of cardstock(X5935).  Place your order with your Close To My Heart Consultant. If you don't have a consultant, you can order online through my website Did you like these carborders? I'd love you to leave a comment for me before you click on the underlined link and move on to Doris' Blog ,  Doris Taylor Creative Inspirations, to see the gorgeous project she has designed for you. Happy Scrappin' Shaunna