CTMH Australasian Charlotte Collection Blog Hop
Welcome to the Australasian Charlotte Blog Hop.  This is a circular hop.  If you arrived from Wendy's Blog you are in the right place. Simply read through this post and click on the link to the next blog at the end of it.  Keep reading and 'hopping' until you find yourself back where you started from.  Each blog will showcase a project featuring the Charlotte Collection from Close To My Heart.
  I don't usually share layouts without photos but the little lady who will adorn these pages hasn't arrived yet!  I fell in love with the soft sorbet & greys of the Charlotte collection and teaming it with this month's Stamp of the Month, Balloon Animals, made a perfect combination for a 'Welcome to the World' layout.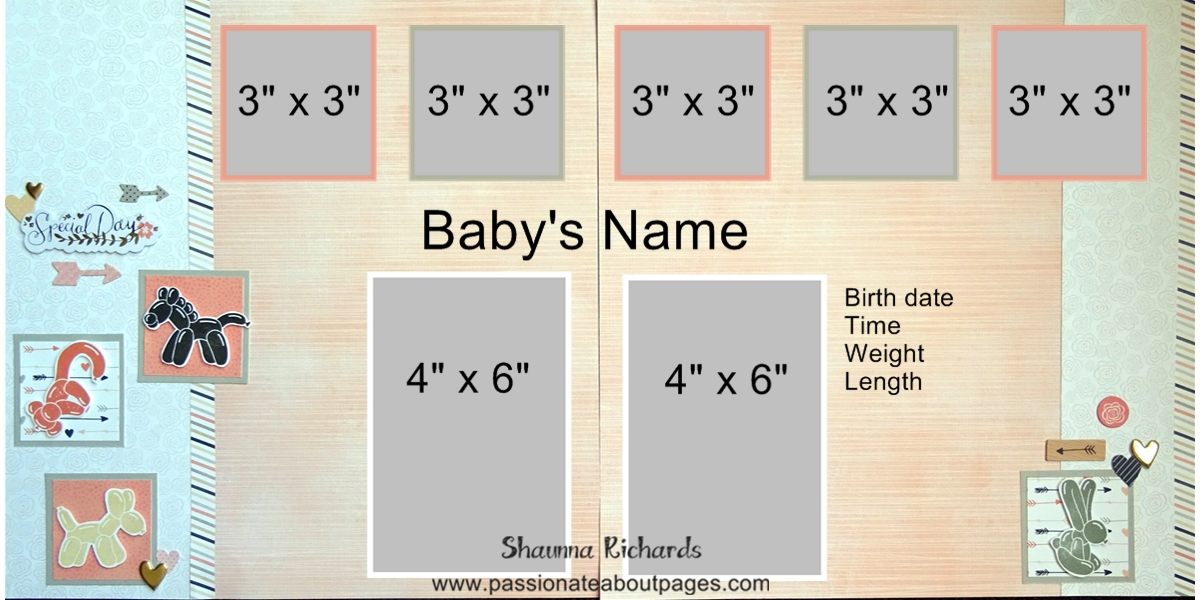 I plan to put close ups of the baby's hands, feet, eyes, etc. in the small squares and photos of her with her parents in the 4" x 6" spaces. [gallery ids="2129,2130" type="rectangular"] The die cuts in the Charlotte Complements (X7205C) work so well clustered together and the gold of the Treasured Puffies (Z3203) add a nice contrast. I was on a roll and made a card for the new parents too.  It's a 6" x 6" card.  I saw a similar one on Pinterest but  can't find it again (can't believe I didn't pin it)  So, apologies to the clever gal who thought it up.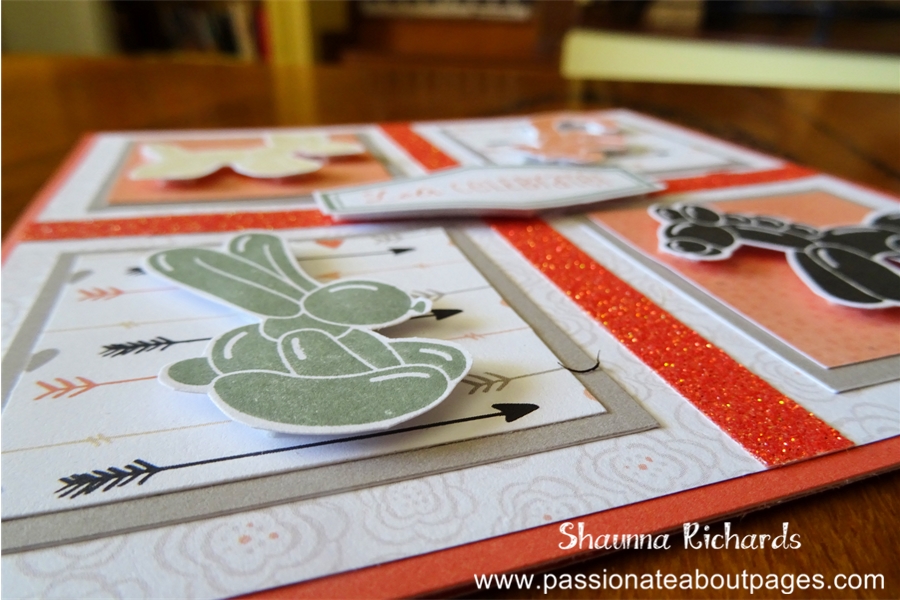 The Charlotte papers and complements suit any photo theme. They are only available until the end of April, 2016.  The Stamp set is available this month only. Place your order with your CTMH Consultant. Did you like this layout and card? I'd love you to leave a comment for me before you click on the underlined link and move on to Denise's Blog , Scrap Stamp Share, to see the gorgeous projects she has designed for you. Happy Scrappin' Shaunna   jj   kk