How do I know which adhesive to use?
This is a common question from people when they are viewing the Close To My Heart range.  We have LOTS to choose from!  This post will help you learn a little about our best selling adhesives.  The information in this post is not a finite list of everything you can use our adhesives for but it shows you how I use them for page making.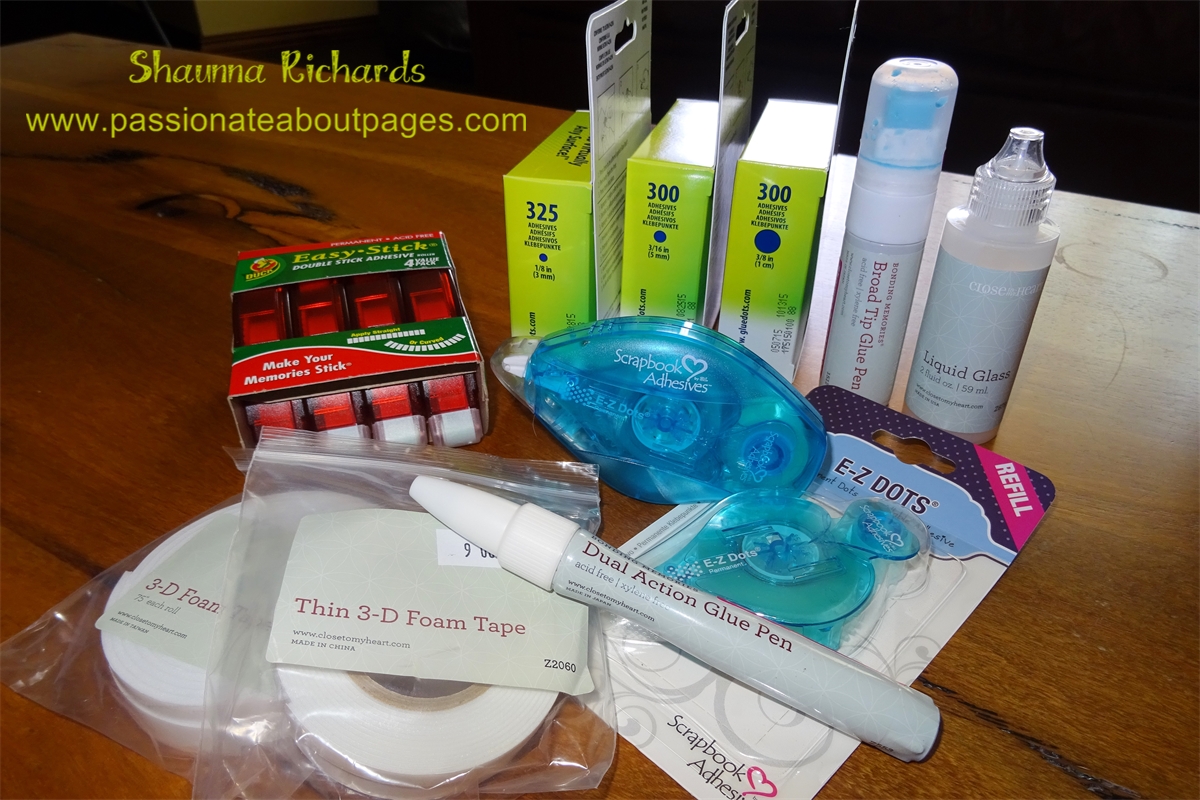 Now, '"Adhesives and how to use them" is a pretty dry subject so I've decided to show you with photos of the stages of production for this layout.  It is based on the design shown on page 29 of the CTMH Magic  How To book (9040).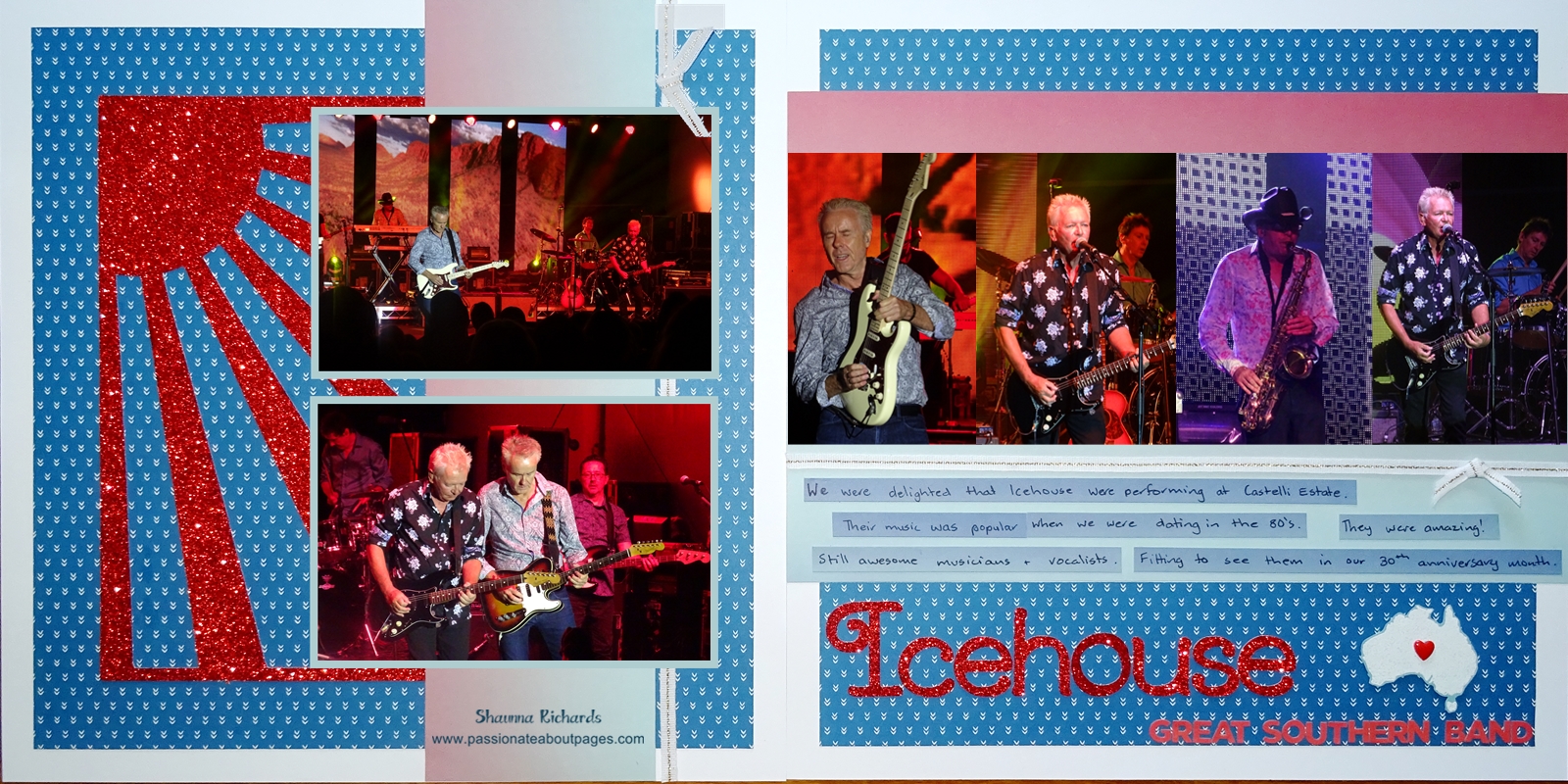 The title was cut from Red Glitter Paper (Z3075)using the Artfully Sent Cricut Cartridge (Z3168).  I like to use E-Z Dots Tape Runner (Z3022) for small decorative pieces.  When you run the tape over the back of the piece, it shrinks away from the spaces so you don't have to tidy any of the edges up before sticking it to your page.
Any residual adhesive left on your Versamat can be cleaned off with the Rub & Remove Eraser (Z1207) (You can see mine is well loved)
Next up I wanted to add some dimension to the stamped map of Australia.  This little stamp set is super cute.  (Check out the full range of Australiana stamps by clicking here. ) Thin Foam Tape (Z2060) is perfect for this job.  It's not so high that your page is too bulky but it gives subtle dimension to your embellishments.  The beauty of having it on a roll and in 2 widths is that you can tailor it to suit any size embellishment.
When it comes to sticking down papers, Duck Tape Runner (Z3033) is ideal.  It's stronger than E-Z Dots so is perfect for anything that will have extra layers added.  It is also fab for your photos.  They won't pop off the page as it is turned.
The gorgeous Glitter Red overlay on the LH page was cut from the Artbooking Cricut Cartridge.  It was fairly large so the most economical and 'speedy to apply' adhesive was the Jumbo Glue Pen (1512).  It is perfect for covering all parts of a large element.  If you place the element and burnish it (rub) while the glue is wet it creates a permanent bond.  If you let the glue dry completely it becomes tacky and the element is repositionable.  It's blue when wet and clear when dry.
Next up, I wanted to add a piece of our newest ribbon - it has a gold stripe down the middle and comes in Black and White.  This ribbon is really soft and so fun to use.   A very fine line of Liquid Glass (Z679) makes it easy to firmly attach ribbon.  Using the CTMH Ruler as a guide keeps everything lined up nicely.
Once you've cut the ribbon you can seal the ends with Liquid Glass too!
Bearing in mind this is a page layout, the knot for the ribbon needs to be as flat as possible.  Tie a loose single knot in a small length of ribbon and attach using a Glue Dot (Z341).  Glue dots are also fab if you need to add an embellishment to the top of Glitter Paper or Shimmer Trim.  The trick to applying Glue Dots is to lay the embellishment on top of the dot while it is still on the roll.  It stays in shape and flat and just peels off the backing paper already stuck to your embellishment.
And that leads us to the most important element on the page (apart from the photos) - the story!  The journaling for this layout was written on thin strips of paper.  The narrow Glue Pen (Z553) is ideal for this job.  Quick and efficient!
There you have it - an adhesive to match each element of your layout.  I always keep a spare of each adhesive because running out and having to use something that isn't perfect for the job is so annoying.  Order yours here. Happy Scrappin' Shaunna