Australasian Live Your Day PML Blog Hop
Welcome to the Australasian Blog Hop featuring
Live Your Day PML
cards. We have a variety of projects to share with you which highlight the versatility of Picture My Life (PML) cards. This is a circular hop. If you have come from
Denise's Blog, Scrap Stamp Share,
you are in the right place. Just click on the link at the end of each post to move on to a new idea. Keep clicking and you will end up back here! I've been using these cards in a PML album and loving them but today I decided to use them on a scrapbook page.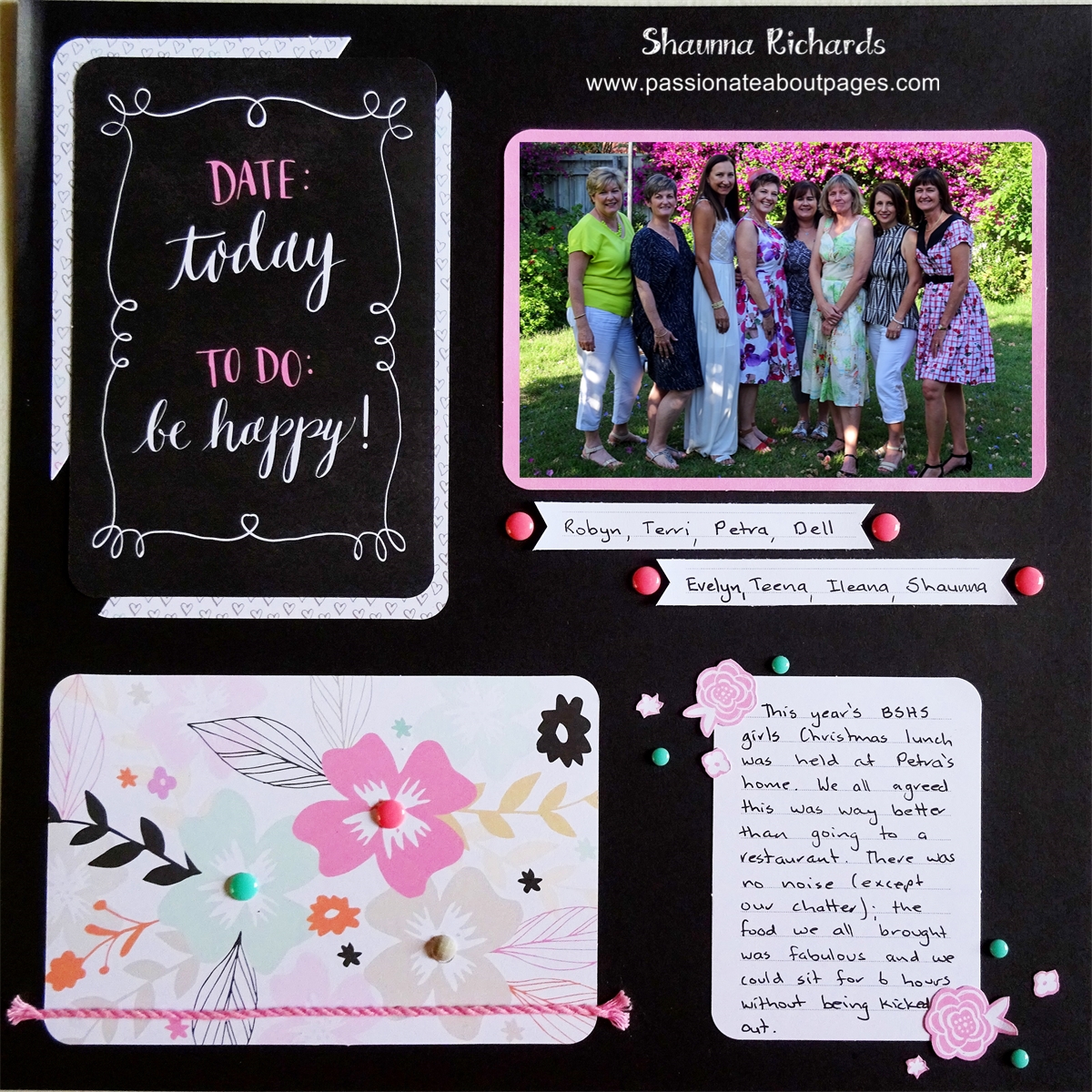 The title card was my inspiration. I went to high school with these gals and 40 years after meeting we are still great friends. Whenever we are together we are happy! The layout is very simple: 4 large PML cards and 2 small lined cards are used on a base of Black Cardstock. Cut the heart PML diagonally to create a mat for the title card. The floral card was jazzed up with the addition of a piece of Pixie thick twine (Z3035) and a gem in the centre of each large flower. Aqua Dots (Z1853), Flamingo Dots (Z1934) and Grey Enamel Gems (Z3089) match the colours of the Live Your Day PML cards perfectly. The fourth large card was used as a photo mount. Before adding the photo, cut the flowers out to use as decorations around the journal box.
Live Your Day PML cards are only available during January 2016. Be sure to order yours from your Close To My Heart Consultant. Thanks for stopping to read my post, now you can hop over to
Mez's Craft Room
blog to see the delicious idea she is sharing.
Happy Scrapping,
Shaunna