Australasian Nevermore Blog Hop
Welcome to the Nevermore Australasian Blog Hop.  This is a circular hop.  If you arrived from
Vandra's Virtual CTMH Craftroom
you are in the right place. Simply read through this post and click on the link to the next blog at the end of it.  Keep reading and 'hopping' until you find yourself back where you started from.  Each blog will showcase a project featuring the NEW 
Nevermore 
collection which is only available through until the end of the year.
Here is my page. We were having so much fun at this dinner that I only remembered to take one photo!  When I printed it I was so thrilled to see the joy being shared as everyone looked at an album featuring the antics of the parents of our son's footy team 14 years ago.  We had the best parties (without the kids) back then.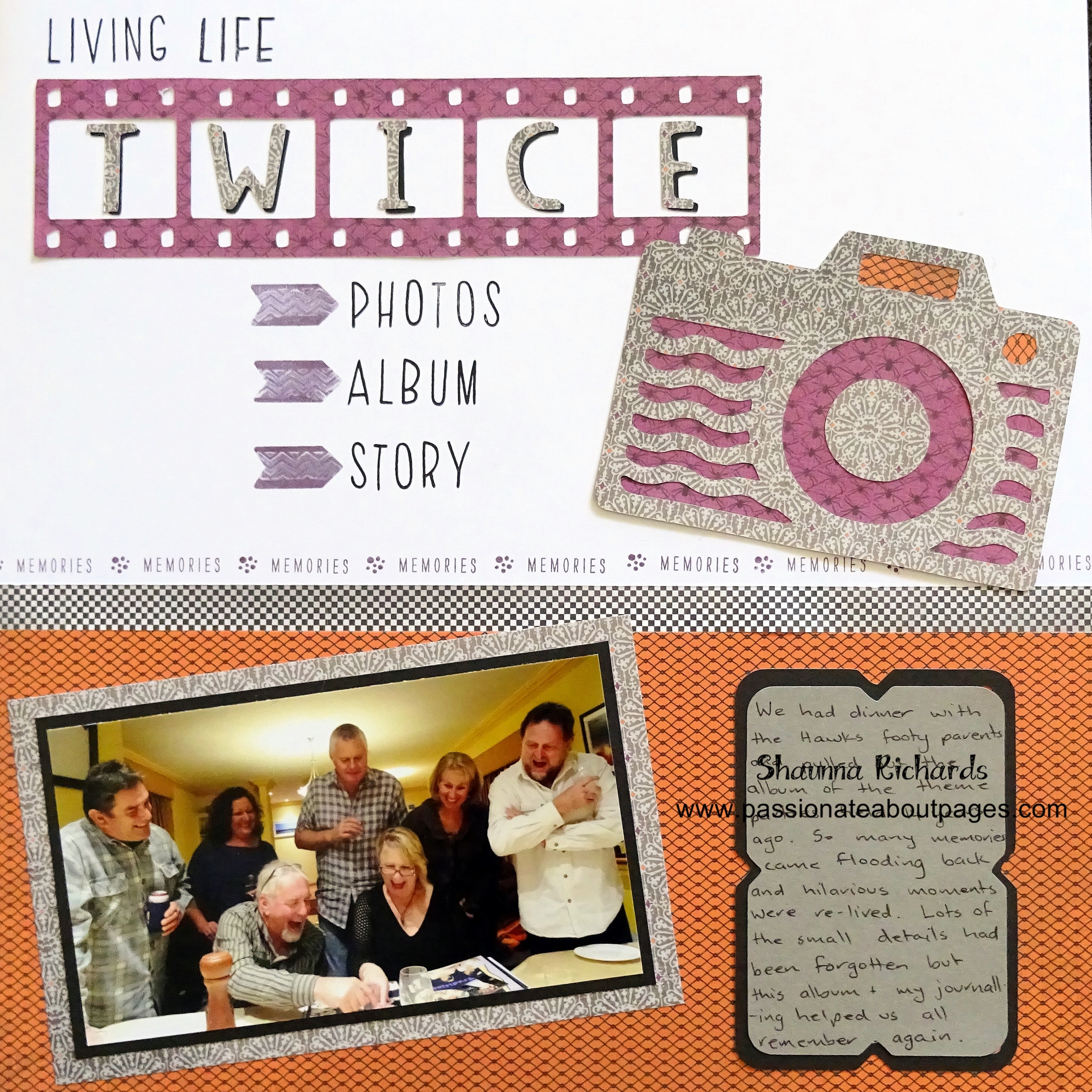 The stamps are from this month's Special Offer
Hello Life Scrapbooking
stamp set (CC1040) .  The arrows were 'kissed' by the chevron stamp.
All the Cricut cuts come from page 32 of the
Artistry Cartridge
(Z3167) Here are the sizes I used: ♦ Film strip 2" ♦ Lettering 1" ♦ Camera 3.5" ♦ Journal box 2.75" ♦ Journal box frame 3"
Nevermore papers, assortment and compliments can be  ordered from your
CTMH Consultant
until the end of December when they will retire.
Did you like this layout? I'd love you to leave a comment for me before you click on the underlined link and move on to Tanya's Blog , 
Happy Papercrafting
 , to see what she has designed for you.
Happy Scrappin'
Shaunna