Australasian National Stamping Month Blog Hop - Hello Life!
Welcome to the National Stamping Month Australasian Blog Hop.  This is a circular hop.  If you arrived from 
Denise's Blog, Scrap Stamp Share
,   you are in the right place. Simply read through this post and click on the link to the next blog at the end of it.  Keep reading and 'hopping' until you find yourself back where you started from.  Each blog will showcase a project featuring the fun
Hello Life 
stamp sets which are only available this month.
I used stamps from all 3 sheets for my layout.  A girl likes to have choice!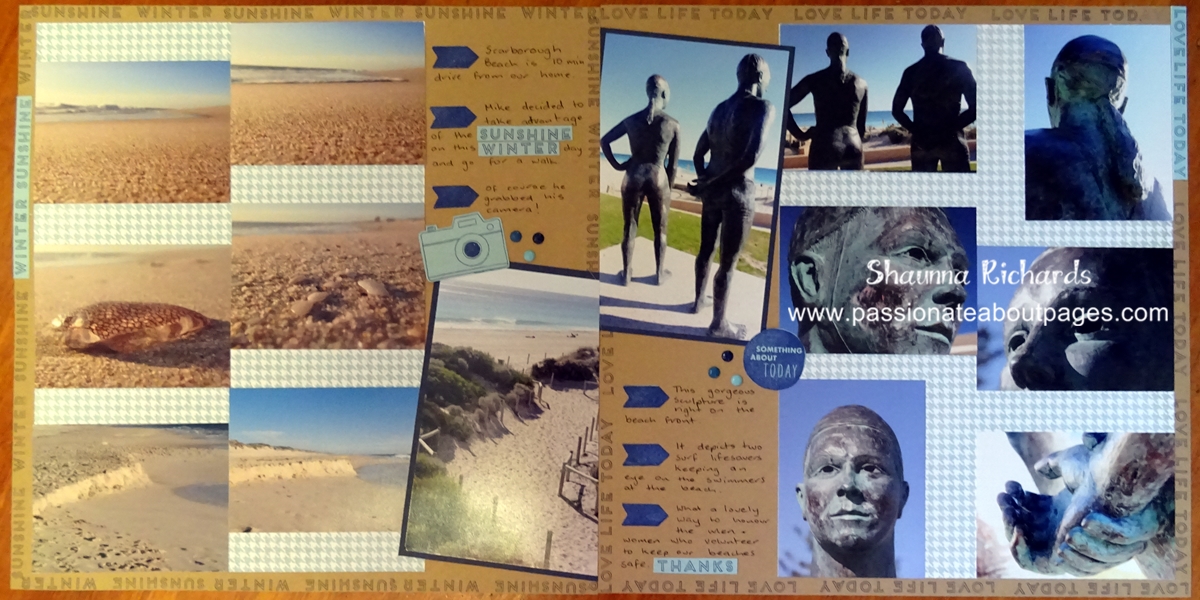 'Winter Sunshine" was repeatedly stamped around all 4 edges of the Desert Sand cardstock to create a border. One title on Glacier helps it stand out.
The arrow and circular stamp, along with the camera on the opposite page teamed with a few Blue Dots (Z3122) are the only decorative elements on this layout. These are my husband's photos and he doesn't like too much 'fluff' distracting the eye from his shots!
Available only during the month of September, these exclusive C-size My Acrylix

®

Hello, Life! stamp sets can be purchased for $21 AUD  each! Or, for an even better deal, you can purchase all three for only $53 AUD —a savings of $10 AUD
. They also count toward your qualifying purchase to enjoy the Stamp of the Month for just $7.50. Place your order with your
CTMH Consultant.
Did you like this layout? I'd love you to leave a comment for me before you click on the underlined link and move on to
Leah's Blog, Cameron's Corner
, to see what she has designed for you.
Happy Scrappin'
Shaunna