Taste of Summer Gift Bag
How cute is this little gift bag made by my friend, Rose Kendell?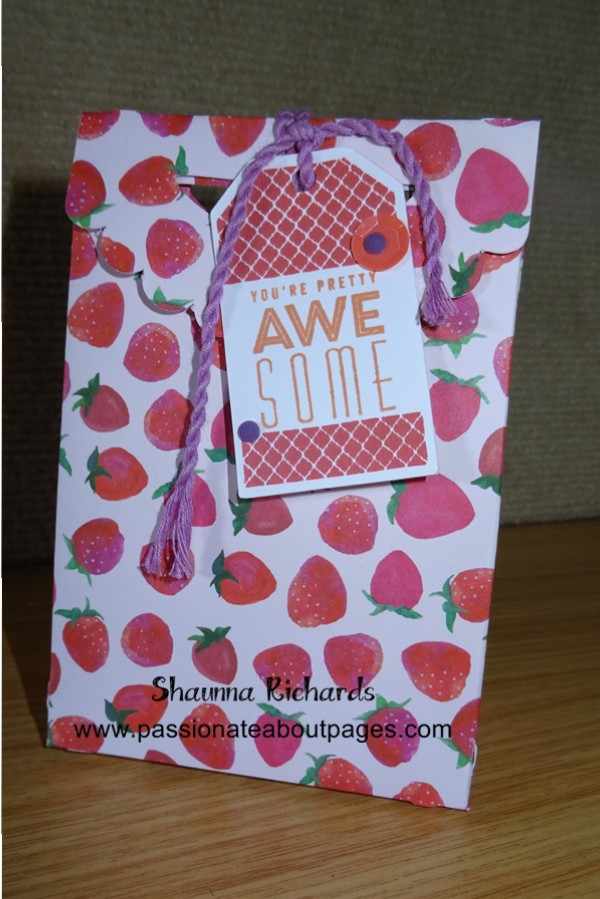 She used the Cricut Artiste Cartridge (p79 3D Object).  The Cricut cuts score lines making folding super easy.  Glue it together with Bonding Memories (Z553) for a strong hold.
Notice the purple bling on the tag?  It's not in our catalogue!!!  Rose began with Clear Sparkles (Z1752) and coloured them in with a Shin Han Marker (Lavender Z2453).
I'd love to reward you with the
Tagged With Love
Hostess Rewards Stamp set.  Organise a gathering for a couple of friends or bring them along to one of my events and I'll help you own this cute set.
Would you like to receive an email of my latest blog posts each Monday and Thursday?  Simply click on the
RSS - Posts
link to the left to sign up.
Happy Scrappin'
Shaunna